If you've been wanderlusting hard while enviously scrolling through travel Instagram accounts for pretty much the last 12 months—no judgement, we feel you—you can officially awaken your inner explorer. While your next Euro vacay may be a while away, don't kiss your adventure aspirations goodbye because this is the perfect time to explore the incredible destinations and epic experiences Australia has to offer.
In light of COVID travel restrictions, the Australian travel industry has understandably been hit hard and to aid the struggling sector, State and Territory governments have rolled out over $6 million in travel voucher schemes, designed to deliver a much-needed boost to regional tourism. If you didn't already have enough reasons to travel within our stunning backyard right now, here's the one you've been waiting for. Cash in and save on your next adventure with our state-by-state breakdown of the best tourism travel vouchers to fuel your wanderlust.
Northern Territory
Northern Territory is unlike anywhere else in Australia—from the vast expanses of sun-baked deserts to incredible night skies and unique cultures, we're head over heels for the Top End. For all Territorians, you're lucky enough to explore the stunning state with help from the Territory Tourism Voucher. The incentive scheme provides up to $200 back per voucher if you spend $200 on tours, accommodation or attractions—that's a pretty sweet $1 for $1 investment right there. Bonus: you can score an additional $200 back if you book a travel experience 400 kilometres or more from your home. 4WD owners rejoice! Unfortunately, all Territory Tourism Vouchers have been allocated but if you're a lucky winner, you need to complete your travel by 30 April.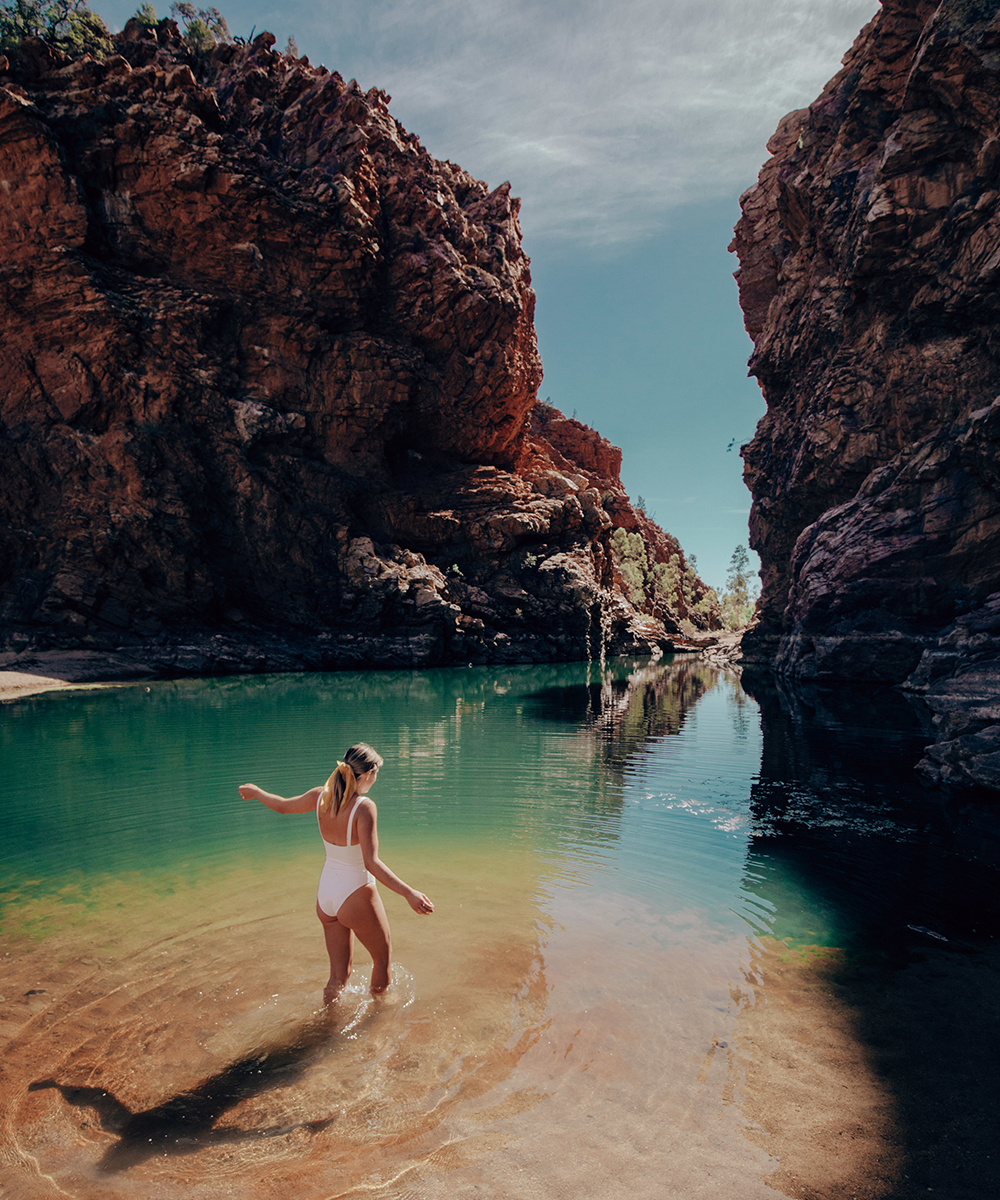 Queensland
Diving into sparkling turquoise waters, snorkelling among brightly coloured coral and sunbathing on pristine sugar-white beaches. There's only one place you could be. Yeah, you're in Cairns, home of the Great Barrier Reef. Well, that is, if you were lucky enough to snag a Cairns Holiday Dollars voucher, which gives Queenslanders a 50% discount or up to $200 off attractions in the Cairns region until 25 June. Through the Cairns Holiday Dollars scheme, you can experience the Great Barrier Reef's beauty with a private snorkelling safari, gaze over the panoramic Cairns vista from your hot air balloon or adventure through the lush canopy of the Daintree Rainforest. Cairns, we're coming for you.
South Australia
If the overwhelmingly positive reactions to the first two sell-out rounds of South Australia's Great State Voucher program are anything to go by, we need to visit this state pronto. For those who thought South Australia was just the land of vineyards, oh how wrong you are—think shark cage diving, swimming with sealions and rugged mountain bike tours. The Great State Experiences Voucher will provide $50, $100 and $200 vouchers for use on hosted tours and experiences around the state, giving the tourism industry a much-needed boost. Between Wednesday 21 April and Friday 23 April, register in the online ballot and you'll be in the running for one of these epic vouchers. You'll be able to adventure around this southern state from Tuesday 27 April until Saturday 31 July—perfect for soaking up the cooler temperatures in this stunning slice of paradise.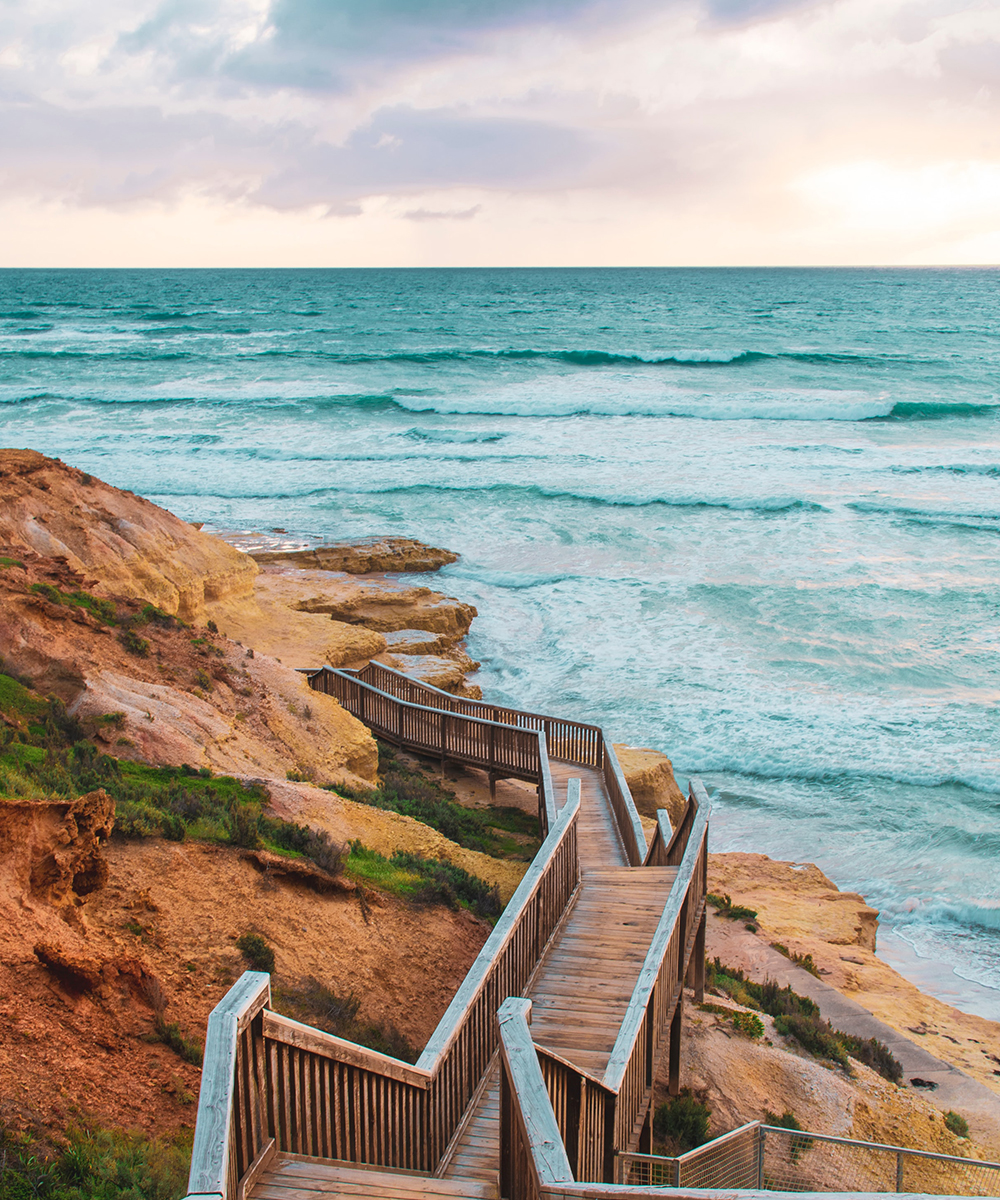 New South Wales
Discounts on dining out and entertainment events? For us socialites at Urban List, this is music to our ears. Dine & Discover is New South Wales' nifty voucher scheme which aims to encourage NSW residents to get out and about, to support dining, arts and recreation. Through the Service NSW app, all NSW peeps over 18 years old can snag four $25 vouchers, worth $100 in total, to use in dining facilities, cinemas, live music venues, amusement parks, recreational activities and travel tours...the list goes on. We think it's a pretty awesome incentive to get out and explore the stunning state of NSW, but Dine & Discover ends on Wednesday 30 June, so get exploring, stat.
Victoria
For all the Melbournians who were stuck inside and wanderlusting hard for most of 2020, we've finally got some good news for you. Stop enviously scrolling through Instagram travel accounts—through the Regional Travel Voucher scheme, Victorians can receive $200 back on accommodation, tours, experiences and entry fees to attractions in regional Victoria when they travel between 6 April and 31 May. The only catch? You need to spend at least $400 to get a $200 reimbursement and the voucher won't cover certain expenses, such as fuel and food and drink. This is a pretty sweet deal that covers some major tourist attractions, such as Mornington Peninsula, the Yarra Valley and the alpine ski resorts, so start planning your Victorian getaway.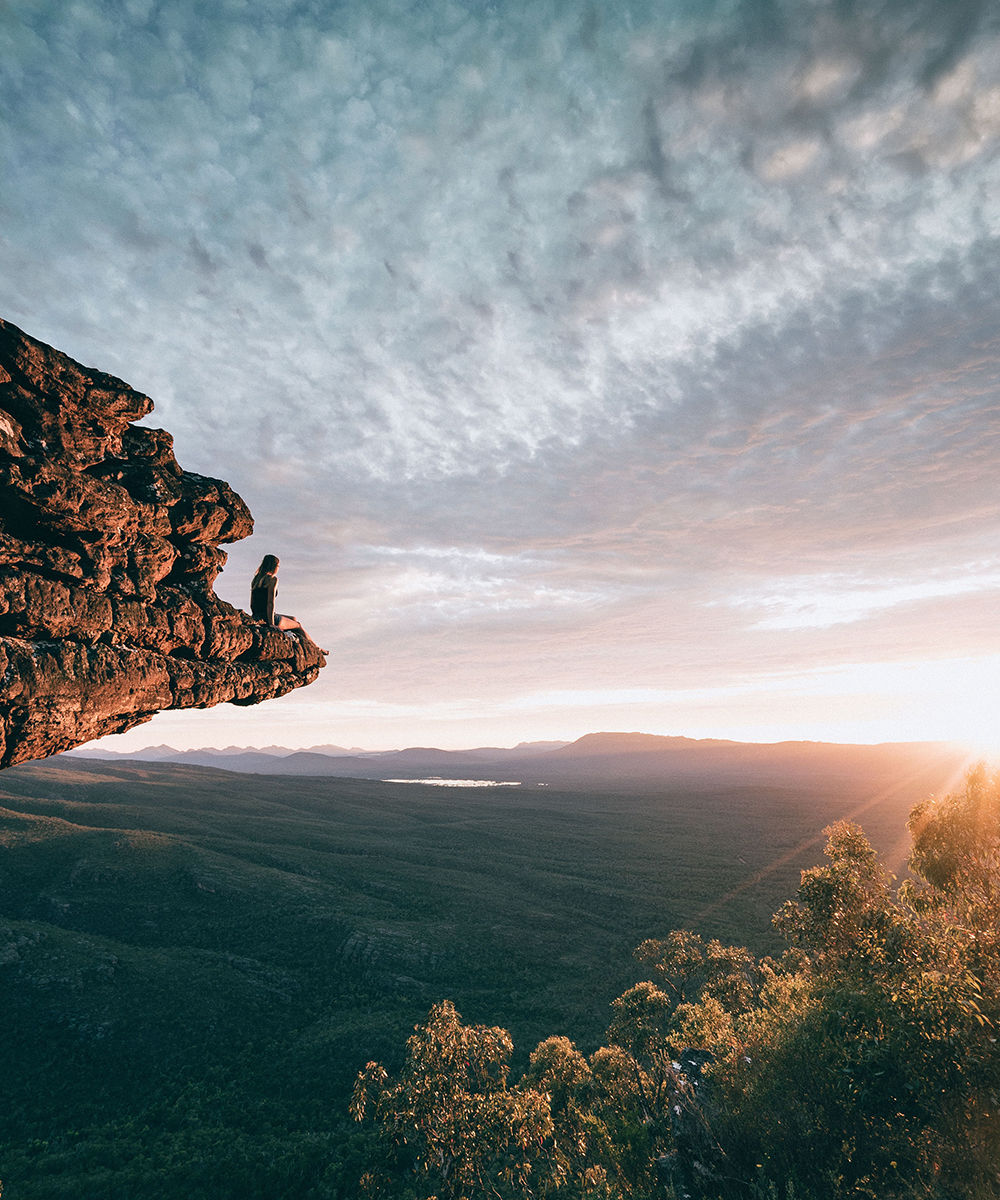 Western Australia
Western Australia may keep it pretty quiet over there, but home to some of the best beaches on the planet, stunning sun-baked landscapes and an ever-evolving foodie scene, WA is without a doubt Australia's best-kept secret. The A Million Reasons to Wander Out Yonder scheme was the state's incentive program to promote experiences across Western Australia, by offering a $100 discount for every $200 spent on local tours and attractions. Unfortunately, all 10, 000 vouchers have been snapped up but the WA government has hinted another travel scheme may be in the works, so Western Australian peeps, keep an ear to the ground.
Tasmania
More than just a state of untouched wilderness, gourmet dining experiences and wild adventures, Tasmania has to be on your travel hit-list (if it isn't already). We're dreaming of our next getaway to the Apple Isle already and the Federal Government has just made it easier with free ferry travel. Between 1 March 2021 and 30 June 2021, you can take your car to Tasmania for free via the Spirit of Tasmania ferry, saving a whole $240 on a car ferry pass. And you know what to do with all that extra coin (hellooooo gourmet cheese and wine). Tassie also offered two travel voucher schemes under the Make Yourself at Home campaign, giving $150 accommodation and experience vouchers to adults, but unfortunately, both schemes closed in December 2020. However, with an upcoming state election in May, we've heard whispers of more epic travel schemes, so stay tuned.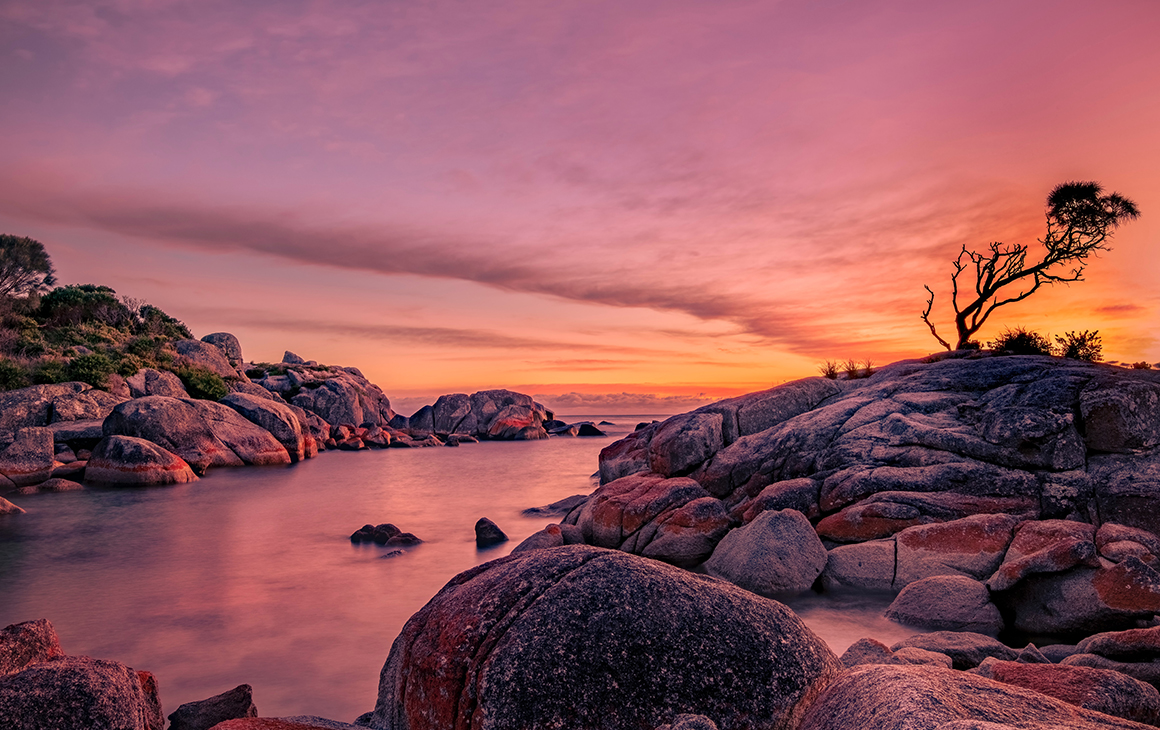 Australian Capital Territory
Canberra is certainly making an impact with its unique mix of history, art and outdoors in Australia's capital city. While the Australian Capital Territory might not be on your Australian bucket list, it certainly should be 'cause this little state boasts some serious gems. Fortunately for those of us not living in the ACT, they're the only state offering inclusive travel vouchers available to anyone visiting Canberra from anywhere in Australia. The first round of the Choose CBR scheme offered $40 worth of vouchers every day for 13 days and focused on promoting the retail, tourism and hospitality sectors. However, the first scheme was not well received, with only $310, 000 of the allocated $500,000 being used. Good news: a second round of vouchers will be available soon, with $2 million set aside for promoting travel in our capital city. To keep in the loop about upcoming travel schemes, make sure to register online.
Has your wanderlust been sparked? If travelling around Australia isn't tickling your fancy, set your sights further abroad (as far as COVID will allow) and start planning your New Zealand getaway, now that the Trans-Tasman travel bubble has been lifted.
Image Credit: Manuel Meurisse, Syed Hadi Naqvi, Tourism NT, TEQ