Not that Newstead is at all lacking in exceptional places to eat, but the latest arrival to hit the 'burb is definitely going to whet your appetite. Fresh off the back of the expansion of their Paddington restaurant and wine bar, the Nota team have opened a brand new restaurant, this one tucked down a laneway off Longland Street.
Paddington regulars shouldn't expect a carbon copy of Nota, however, because Allonda is definitely an entirely new venue. An airy two-story spot with a sleek, modern vibe in comparison to Nota's heritage feel, the new eatery is a bit of a stunner. Exceptionally high ceilings and floor-to-ceiling windows preside over an understated dining area down stairs, with polished concrete floors, blonde timber furnishings and a tile and marble bar.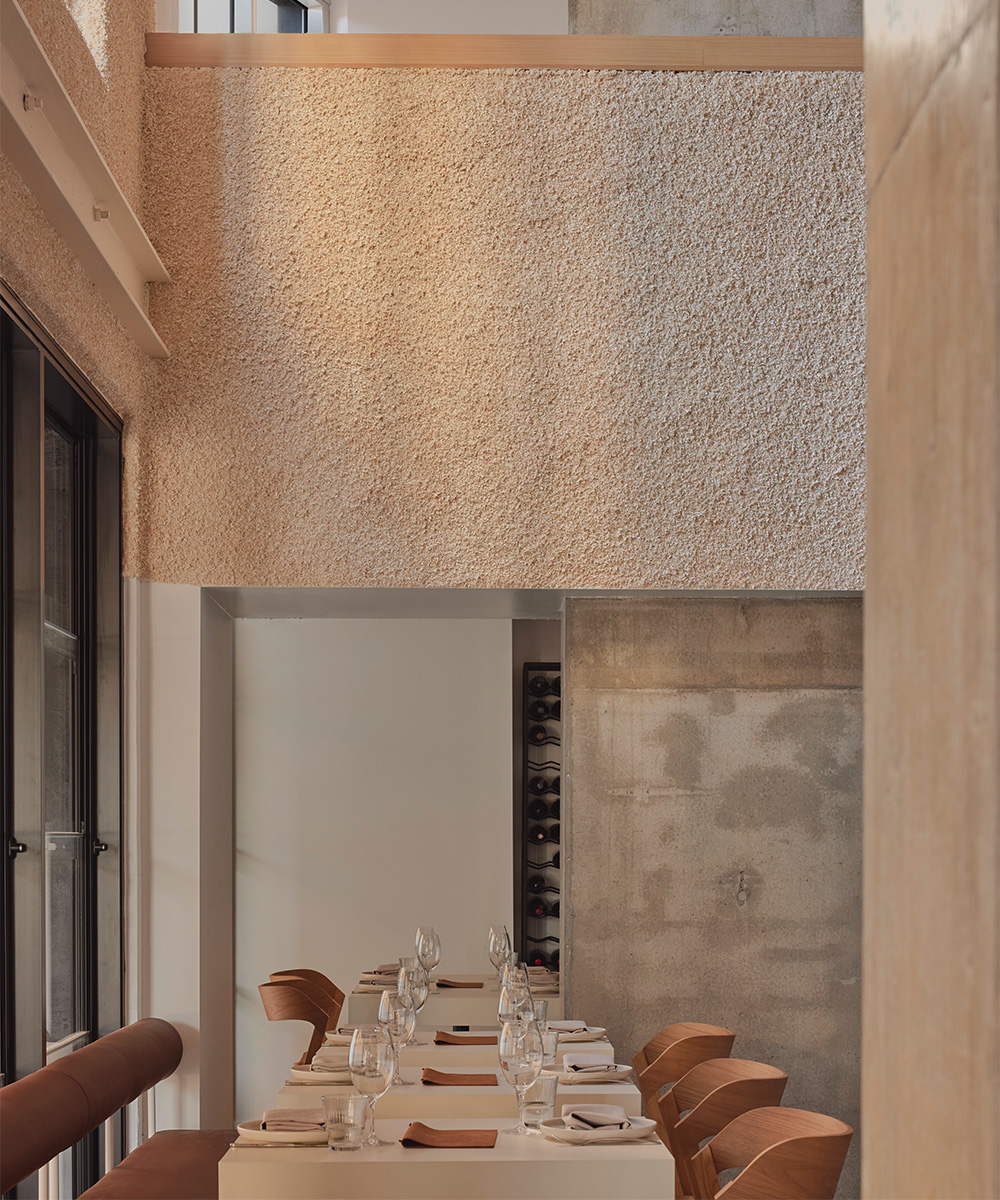 Upstairs is a private dining area and second smaller bar, with bench seating overlooking the tables downstairs for those who like to people watch while they dine. Possibly the best feature, however, is the textured finish on the walls which serves as an acoustic absorber—so you won't have to shout over the table at your date.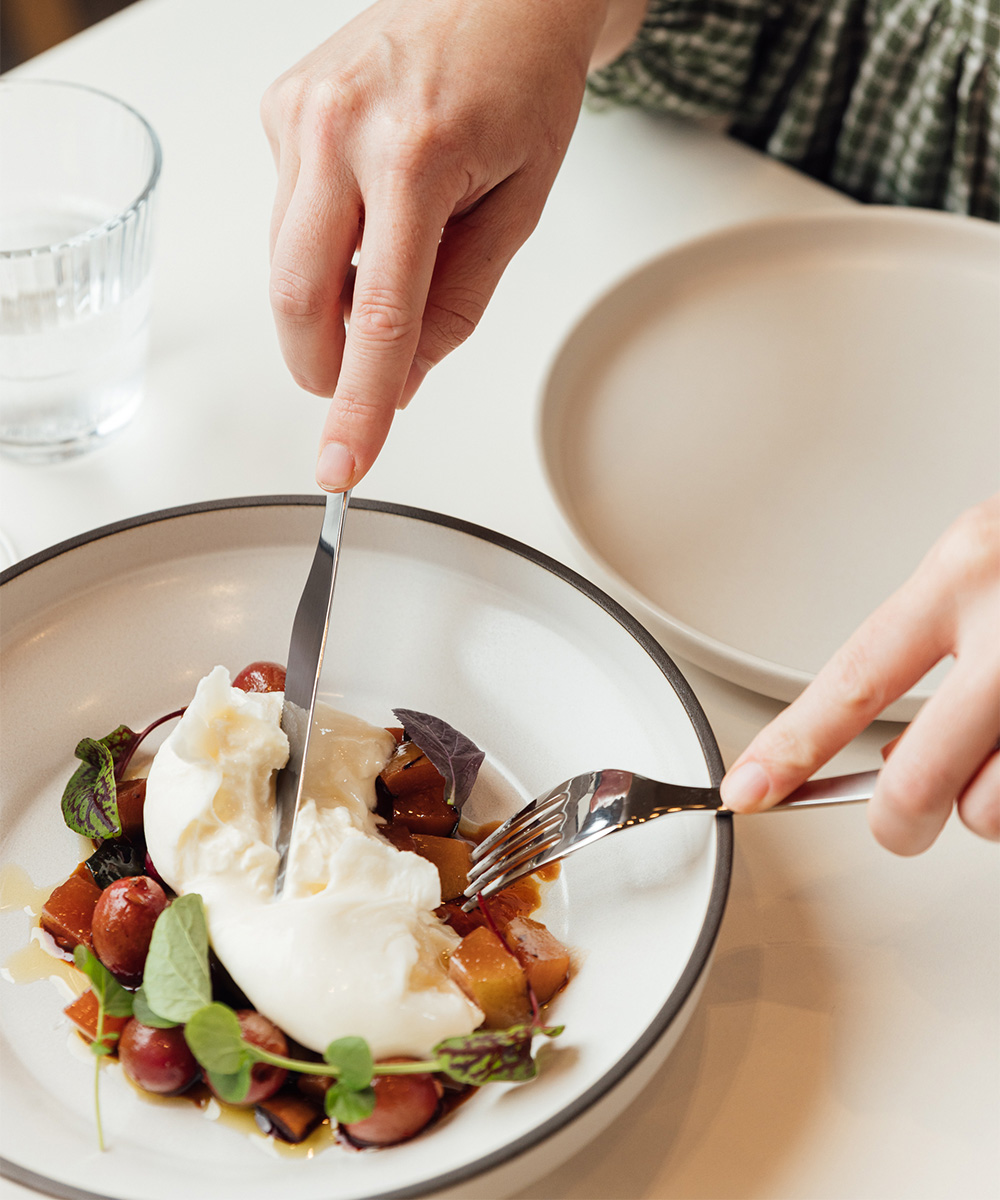 While it might be strikingly different in looks, Allonda is dishing up a similar Euro-inspired shared menu as Nota, featuring plenty of small and large plates utilising seasonal local products. A few menu highlights include snacks like potato terrine with cultured cream and smoked caviar, tempura market fish sandos and fried black pudding with brown butter, while larger plates include short ribs with charred greens and harissa, casarecce with beef ragu, black onyx rib eye on the bone and a signature Venetian risotto all'onda. Of particular interest to us, however, is the burrata menu, with multiple different options for your oozy cheese fix. Five courses of just burrata, anyone?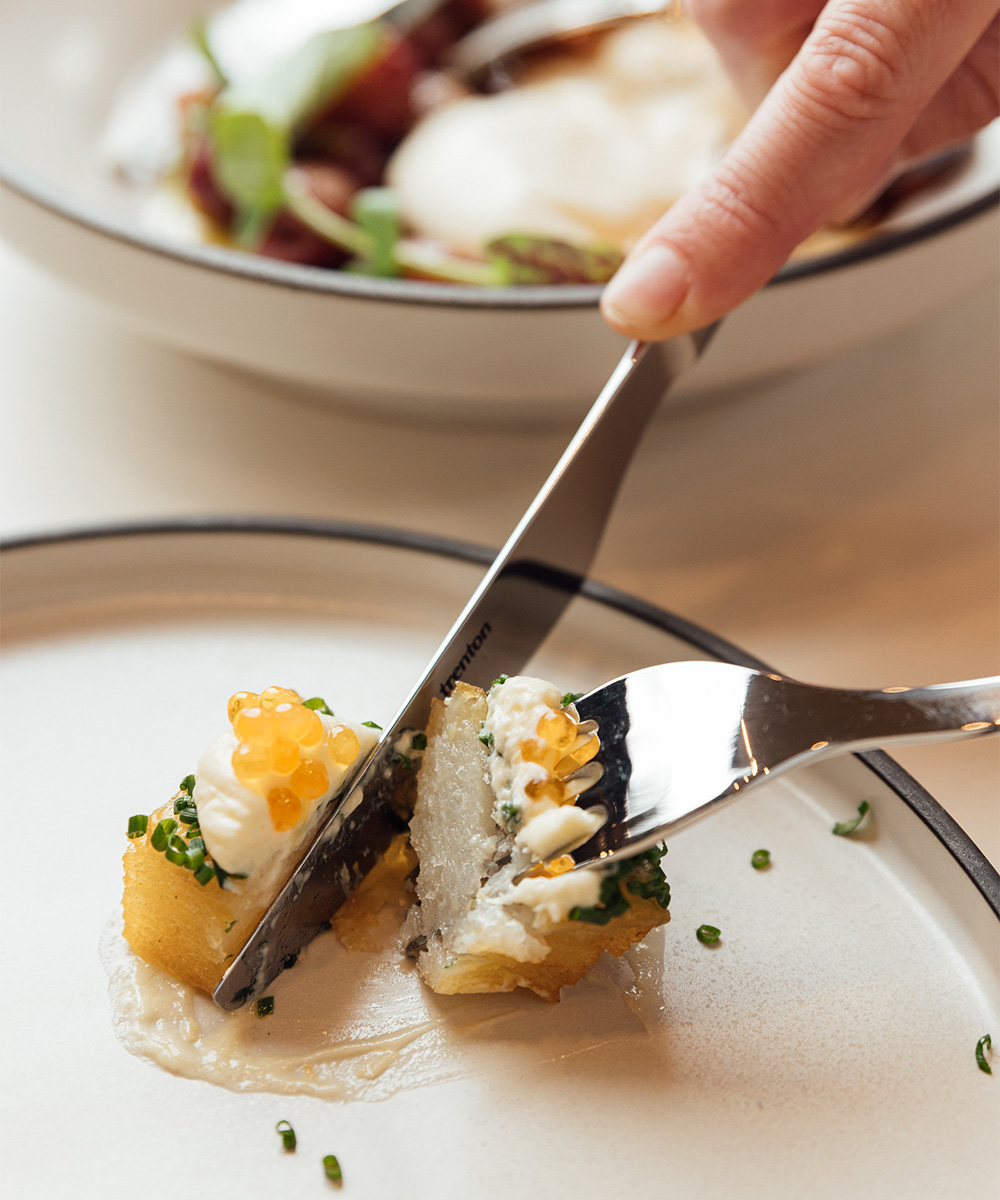 As for the bevvies, a rotating 90-strong wine list is complemented by a special Coravin menu, so you can sample some drops you might not usually be willing to splash out on. There's a handful of cocktails kick start (or finish) your night as well, with both traditional options and a few with a touch of Allonda flair.
No need to wait for a special occasion to book a table—according to co-owners Sebastiaan de Kort and Kevin Docherty, Allonda is just here to provide really great food served in a more casual setting. "We really want it to be unpretentious and laid back, with a major focus on people just having fun," de Kort said.
If we had you at burrata menu, Allonda is open for bookings now and you'll find everything you need to know here.
Check out more of Newstead's best restaurants here.
Image credit: NIRA Creative and supplied