The lush, verdant suburb betwixt the Brown Snake and the Farm, Newstead is your typical picturesque suburb powered by the buzz of the inner-city. People have dubbed it Brisbane's answer to both Chelsea and the Flatiron District; a summation with which we heartily concur. Case in point: Newstead's food scene, which deftly caters to casual and fine diners without raising the dress code higher than a well-cut sports jacket.
Expect charcuterie, good times, and a cool breeze fresh off the water when you sit down to one of the best restaurants in Newstead.
Golden Pig
This restaurant hardly even needs our praise (although we're still going to give it) because it took home a Chef's Hat at the Good Food Awards last year. The pan-Asian inspired menu is something to behold, and you can expect tasty highlights like scallops with miso butter, sweet and spicy Korean fried chicken or crispy Sichuan tofu. The fact that Golden Pig is inside an old warehouse is pretty cool, but even cooler is the fact you have the opportunity to get behind the grill with some pretty helpful cooking classes to take you to Gordon Ramsay level skills in seconds.
Smokey Moo
When a restaurant dedicates almost their entire menu to one item, you know it's got to be pretty spectacular—and for Smokey Moo that's their slow-cooked smoked meat. This restaurant has been on the scene since 2018 but relocated to Newstead last year, bringing a loyal, meat-loving fan base with them. The urban wild west vibe interior creates the ideal cowboy ambience without the feeling that you should be rounding up some cattle in a few hours, while the slow-cooked cuts are smoked over black wattle and macadamia wood for eight to twelve hours—mouth-watering is an understatement. There's also an extensive cocktail menu well worth checking out.
Mrs. Brown's Bar & Kitchen
Big enough for group dinners and licensed enough for boozy lunches, Mrs. Brown's is perfect for satisfying whatever mood strikes. Their menu is a spectacular feat of nibbles like dumplings, Korean fried cauliflower and cheese and chicken spring rolls, as well as larger share dishes like sweet and sour lamb ribs and rotisserie chicken. The must order though, is their haloumi paratha pancakes—trust us. Knock it all back with a bottle of Aussie wine or a cocktail jug and you're laughing.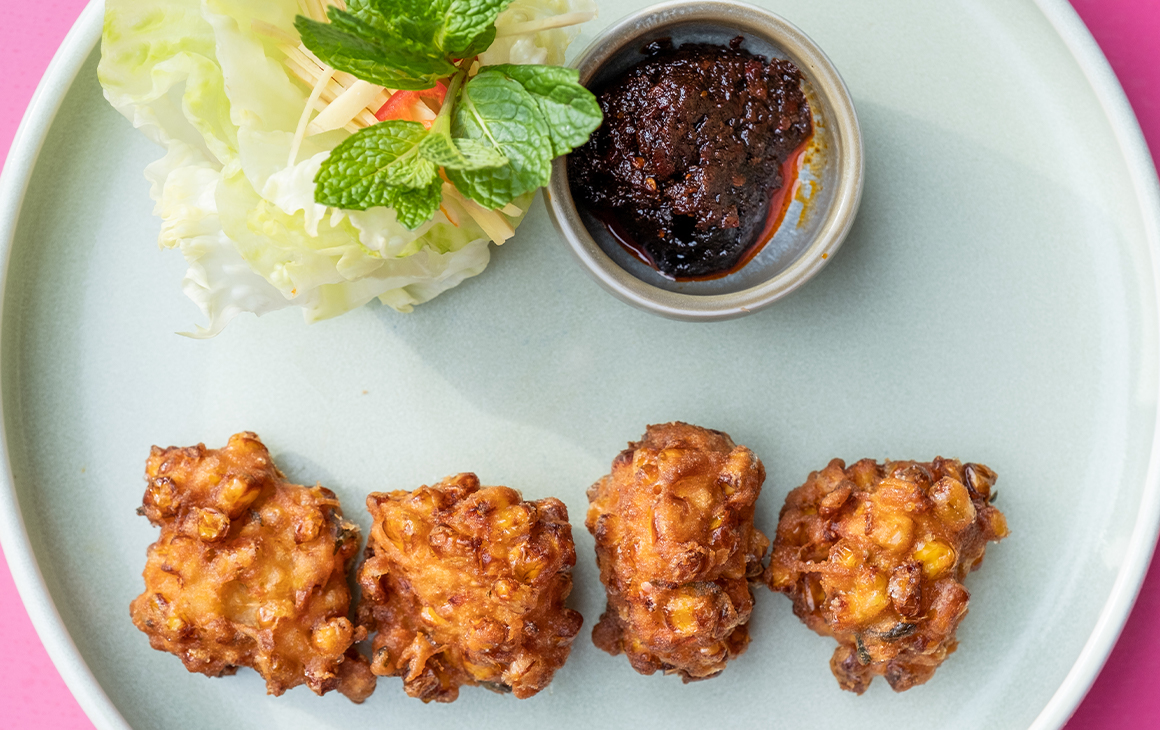 Ping Pong
Pink is one way to describe this Newstead favourite, but so is delicious, flavoursome and experimental. Brought to you by the crew from Morning After and Yolk this Newstead restaurant offers Thai flavours with a creative flair dabbling in everything from curries to stir-fries, noodles and snacks. The plates are all great for sharing and obviously if you're wanting some new bright pink, Insta-worthy photos with your group this is the ideal venue. The slow cooked lamb neck rendang curry is a must as are the cocktails and boozy slushies.
Milky Lane
There are some who firmly believe the bigger, the better. If this is you, Newstead is home to your dream burger joint. Milky Lane is famous for their legendary over-the-top burgers, desserts and drinks—so if you're jumping on the health train this isn't the destination for you, unless it's a cheat day. Food wise, buckle in and prepare to get your drool on—celeb-inspired burgs like the Chic-Kanye, Kevin Bacon and The Drake set the tone, with other honorable mentions going to their thigh-slapping sides of mac 'n' cheese croquettes, loaded fries and Southern fried popcorn chicken with cheese gravy dipping sauce. They update their menu with new, eye-opening creations all the time so it's totally important, if not essential, to make a few trips.
Drum Dining
A joint effort of Brisbane culinary legends Paul Hoffman and Nick Pinn, Drum Dining is the good-looking rooster this town has been craving. Their plates are the epitome of contemporary Australian dining: simple and delicious, with maximum care taken for minimal fuss. We love Drum Dining because their mood is a perfect smart casual, just whack on a nice jacket and you're good to go, and while high heels are optional the croquettes are mandatory. They're that good.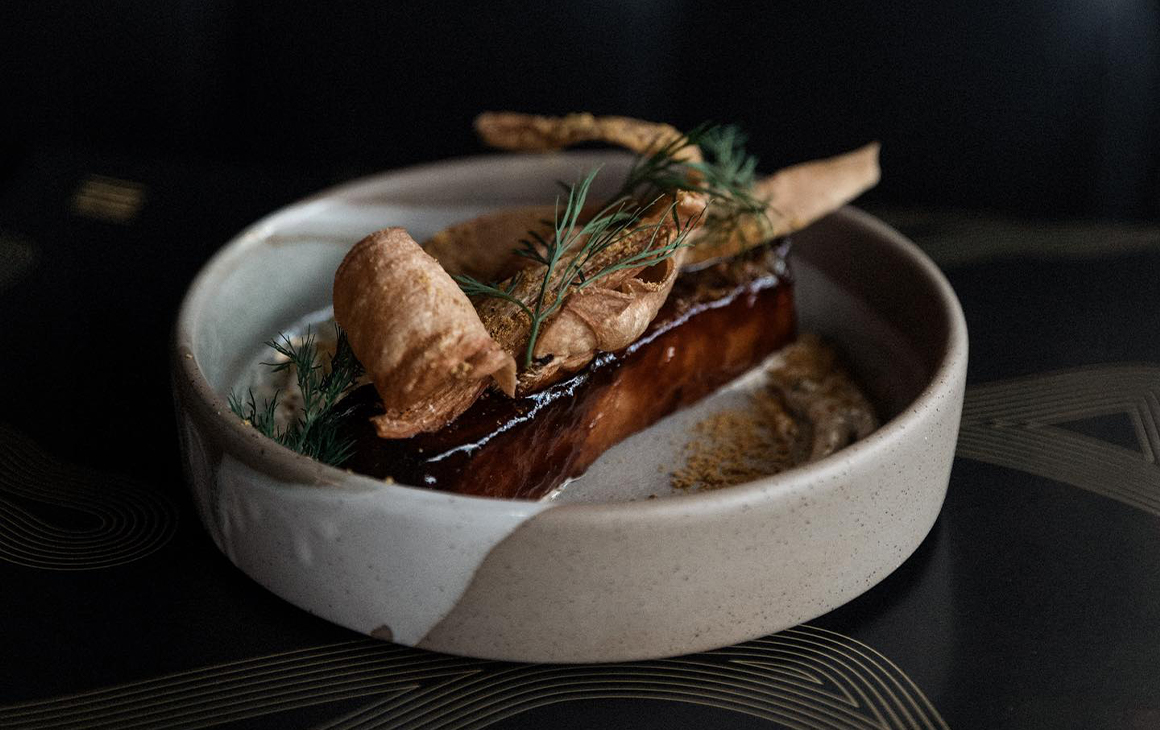 Rogue Bar + Bistro
With intricate and bizarre flavour combinations, Rogue Bar and Bistro isn't the place to get a basic feed. As the name suggests, these guys are known to go a bit off-script and their five-course degustation menus feature experimental dishes that'll blow your mind clean away. The menu changes monthly too, so you'll always find an excuse to go back.
Botany
Long lazy lunches and cocktail filled afternoons are standard practice at Gaswork's prime corner spot. This garden-inspired restaurant and bar covers everything from breakfast and lunch, to dinner and drinks. Heavily Euro inspired, the list of eats includes the likes of slow-cooked lamb and creamy polenta, chicken cordon bleu and an eye fillet wrapped in sourdough with potatoes and mushroom jus. If you prefer a simple wine to an extravagant cocktail, their offerings are endless with Australian, New Zealand, Italian and French wine options.
Betty's Burgers & Concrete Co.
In constant pursuit of the mellow, beachside vibes of their Noosa hometown, Betty's Burgers is an orange-striped dream for any midcore grill fiends. Theirs is a classic burger, fries, and shake situation, doing all three perfectly as well as a pretty hectic concrete soft serve for afters. If you like the cut of that jib, pledge your allegiance with some of Betty's souped-up merch.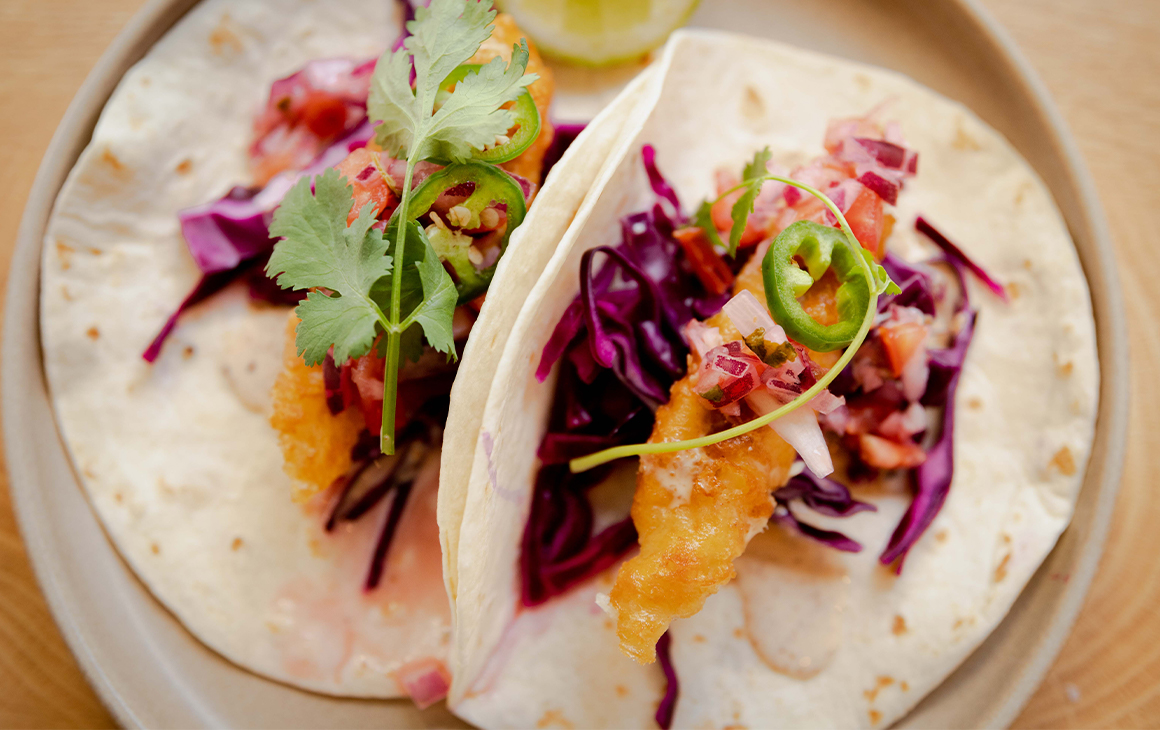 Dos Manos
Ever felt like picking a cuisine you all feel like for dinner is near impossible? Dos Manos is the hero you never knew you needed. This relatively new Newstead joint combines the best of Mexican fare and Japanese cuisine to fulfil everyone's cravings. You'll find a pretty expansive list of small plates, tacos, ceviche and sushi awaiting you on Dos Manos menu, but what sets this restaurant apart is the fascinating flavour combinations. Imagine chicken karaage tacos with mixed pepper, cucumber salsa, yuzu aioli and jalapeno or sushi plates like the cucumber avocado, which comes topped with coriander, lime and jalapeno salsa verde.
Reef Seafood & Sushi
Hanging their hats on oceanic delights, Reef Seafood offers up the tastiest seafood in Newstead, fresh from the waves. Their fish and chips are as premium as you'd expect, with Asahi-battered or panko-crumbed fillets on offer, but thanks to the exquisite freshness of the flippers in the cabinet, you'd be nuts to pass up a chance to sample an ultra-juicy sashimi platter.
The Defiant Duck
Defying conventional categorisation, The Defiant Duck sits somewhere between a gastropub and a smokehouse, which is why their menu is so bomb. Stuff like burgers, chilli dogs, and ribs can be ordered alongside a parmy and a 500g rib steak. If the riot of options makes choosing difficult, just know there's no shame in building a whole meal out of Defiant Duck's starters and sides.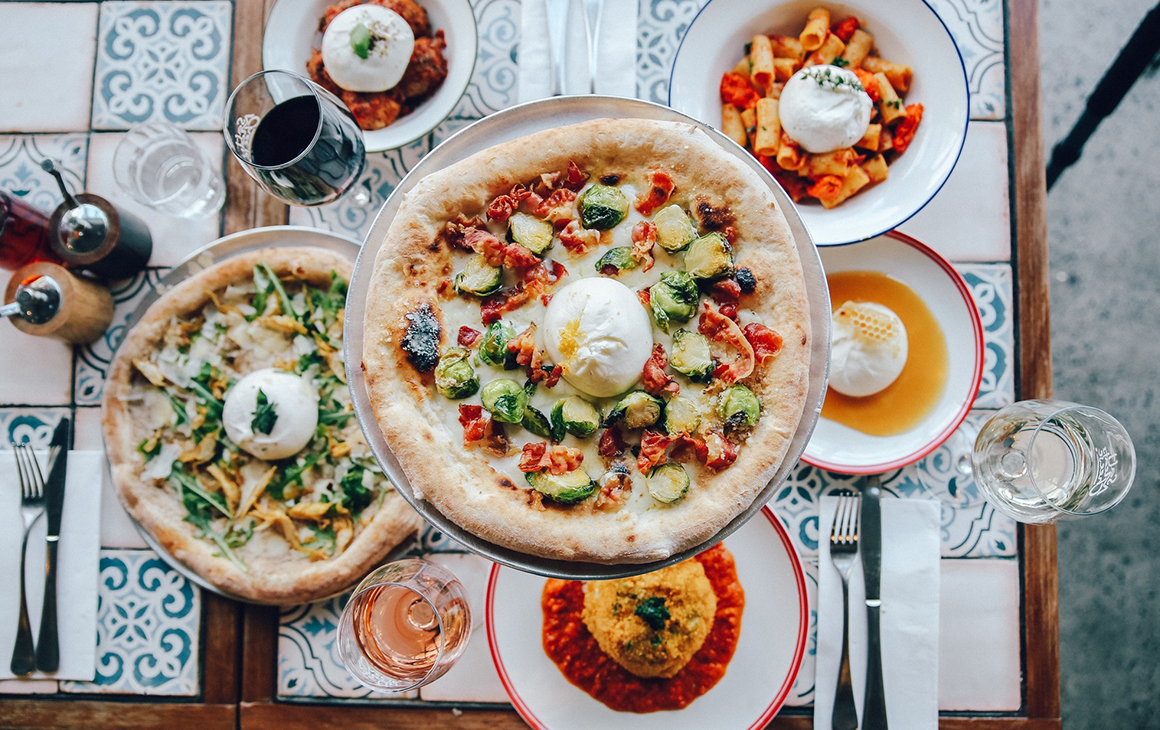 Salt Meats Cheese
Schmick, modern Italian knows no other name since Salt Meats Cheese turned up in Gasworks, wooing punters with all-you-can-eat pizza on Monday nights, gnocchi madness on Tuesdays, and cheese wheel pasta every Wednesday, as well as the most amazing charcuterie and spritzes all week. And just in case you thought they would ever leave you stranded, Salt Meats Cheese even does breakfast every day of the week.
e'cco Bistro
Since making the move from their original digs in the city, Newstead now gets to claim Phillip Johnson's culinary institution as its own. Best known for setting the standard of fine dining in Brisbane, e'cco Bistro's ability to adapt and revamp has secured its longevity at the pinnacle of our restaurant scene. These days, it's all about a three or five-course set menu, which takes away all the stress of trying to choose what to eat.
Cheeky Poké Bar
When does a bowl stop being a salad and start being poké? The answer lies in poké's Japanese and Hawaiian pedigree, which sees sashimi, nori paper and all the other components of sushi served in a bowl of plenty. But Cheeky Poké takes it one step further, offering their colourful, clean poké in taco form for those days you just can't be doing with flatware.
Looking further afield? You can find Brisbane's best restaurants here.
Image credit: Golden Pig, Grace Elizabeth Images, Sophie Spencer, Dos Manos, Salt Meats Cheese