With the addition of multiple new eateries both before and during the pandemic, Fortitude Valley has quietly become Brisbane's go-to hub for local foodies. The inner-city suburb is now home to a suite of award-winning restaurants, combining exotic menus with thoughtful design touches for the ultimate dining experience. Think towering arched ceilings, wicker chairs, and pastel tones, served alongside only the best Middle Eastern, Asian and Italian fare. Cue the hunger pangs, here are our top picks for Fortitude Valley restaurants.
Bianca
One of the newer additions to James Street's restaurant empire, Bianca is a peach-hued stunner drawing inspo from the Mediterranean region. Brought to you by the crew behind Agnes, Same Same and Honto, the stunning Italian venue is fully decked out in terracotta tiles, while the ceiling—lined with a perimeter of wine bottles—is covered by metal gridwork (pink, of course). The best seats in the house are undoubtedly at the salumi bar, where you can watch the kitchen team at work as they artfully assemble plates of mortadella, prosciutto, salam, and more. All this plus an Inglorious Basterds-themed cocktail menu, and you've got one heck of a night out.
Gerard's Bistro
Sweep yourself away to the shores of Morocco with the stunning tiles and exposed brickwork lining the walls of Gerard's Bistro. The eclectic decor is an ode to the restaurant's dynamic menu, which combines the flavours of the Middle East with notes prominent in African cuisine. Featuring only the freshest locally sourced ingredients, diners will delight at the bistro's modern take on traditional dishes—we recommend ordering from the shared menu for a diverse sampling of the flavours on offer.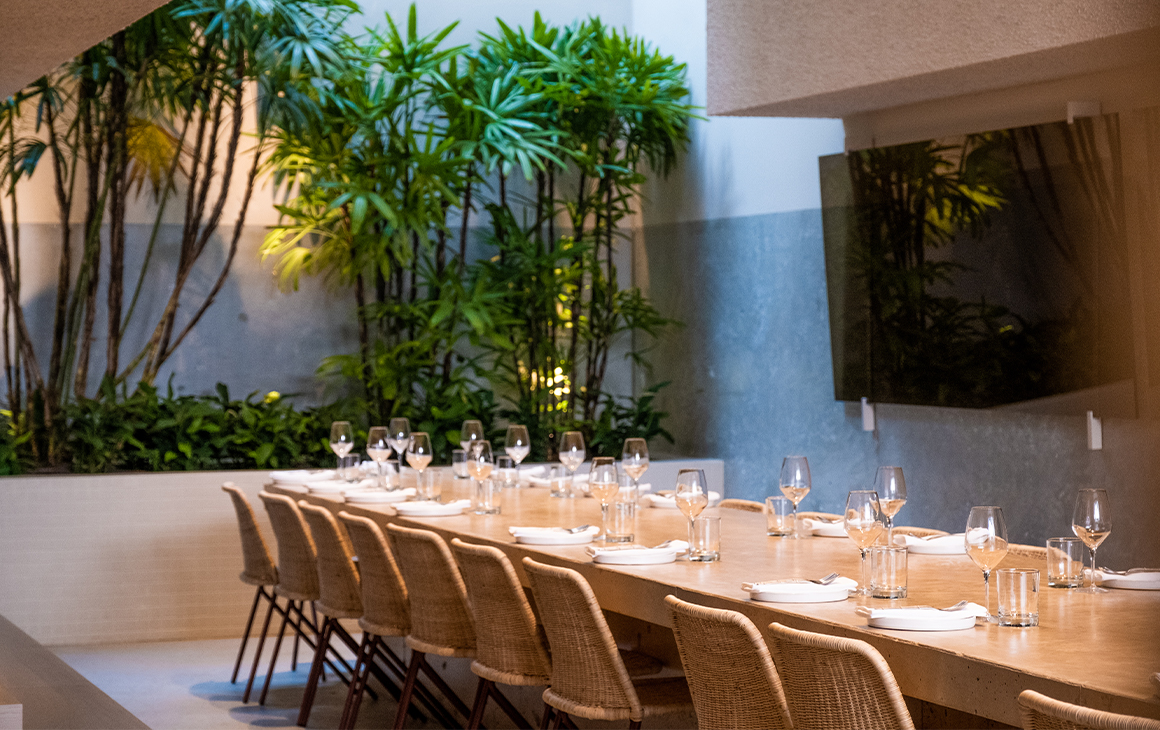 Same Same
Nestled in Ada Lane next to The Calile, Same Same is an airy, minimalist space perfect for your next date night. Serving up a modern take on a traditional Thai menu, the restaurant has its fair share of cult classics—the betel leaf snacks, soft shell crab baos and roasted pork belly pad see ew all make our list of drool-worthy feeds to order upon our next visit. The centrepiece of the venue is its long share table, positioned beneath a towering arched ceiling for a sleek, sophisticated feel. Check it out for yourself with a boozy lunch, working your way through Same Same's 140-bottle wine list (not to mention their suite of Thai-inspired cocktails).
Happy Boy
Discover why Happy Boy has earned such a loyal cult following with a meal at their Fortitude Valley restaurant. The minimalist fit-out puts food at the front and centre, so you can savour the smoky stir-fry flavours without distraction. Think traditional cuisine that trades overdone Asian fusion for authentic dishes reminiscent of China's provincial regions—and also manages to be uber flexible for vegan and gluten-free diners. Complementing the menu is an impressive choice of tipples, courtesy of small batch Australian wine supporters, Spoken Wine, plus a suite of boutique beers from some of the best local and national breweries. Enjoy a cold one out on the alfresco deck under the fairy lights and you'll no doubt become another of Happy Boy's regular customers.
Joy Restaurant
With reservations consistently booked out up to four months in advance, you'll need to plan ahead if you're looking to experience the dining extravaganza that is Joy Restaurant. But trust us—it's worth the wait. The intimate venue has space for just 10 diners, with two seatings available each night. You'll be treated to a mysterious set menu that won't be revealed until your plate is in front of you, so maybe leave the fussy eaters at home. If planning ahead just isn't your style, keep an eye on Joy's Insta feed for any last-minute cancellations so you can snag a sooner reservation.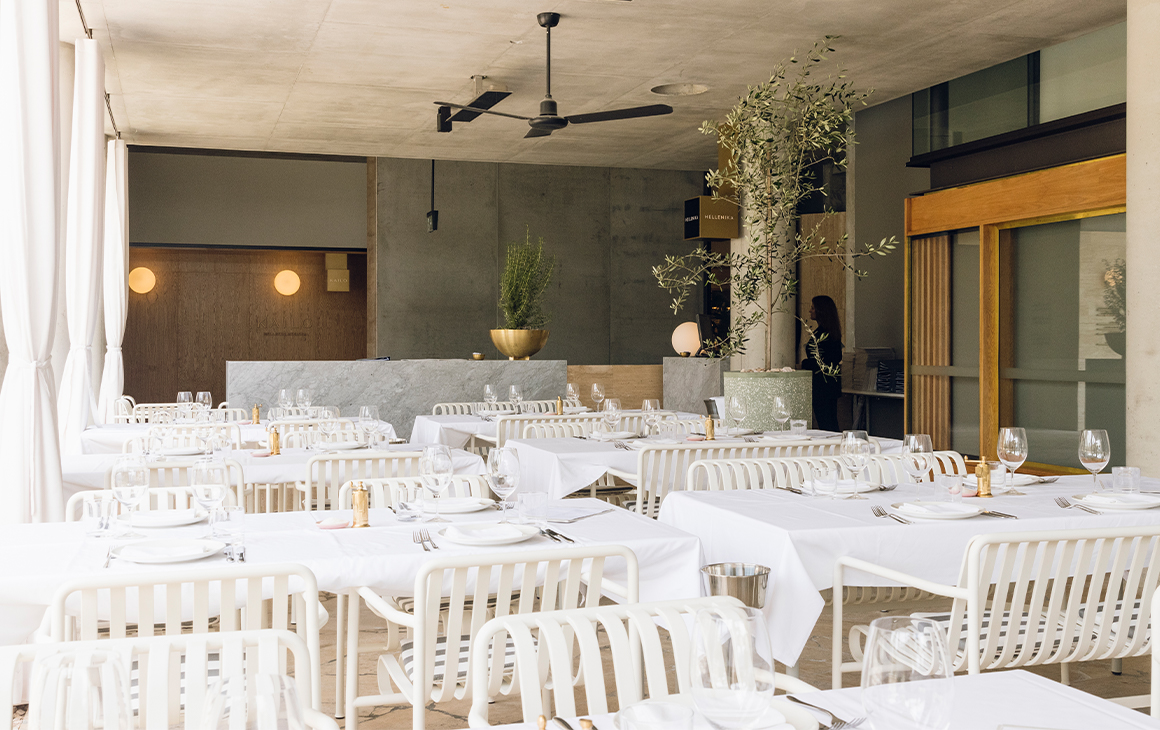 Hellenika
Located upstairs on the deck of The Calile, Hellenika is our go-to venue for airy summer hangouts and cocktails by the pool. With sprawling olive trees and crisp white curtains, the restaurant gives off some serious Greek island vibes, making it the perfect place to blow off some steam after a busy work week. Indulge on fresh oysters and pickled octopus from the comfort of your own cabana, or head indoors to experience a feast worthy of the Greek Olympians.
ZA ZA TA
Having successfully transitioned to an all-new vegetarian menu, ZA ZA TA offers an impressive selection of Middle Eastern eats so hearty you'll quickly forget they're meat-free. Drawing inspiration from Lebanon, Turkey, Morocco and Israel, everything on the menu is made from scratch, having been honed after weeks of tasting, testing and perfecting. Start with a few selections from the small meze before moving onto bigger plates like the pumpkin dumplings and cauliflower schwarma. But be warned: once you get a taste of their burnt chilli butter, there's no turning back—you'll be an addict for life.
Essa
Despite only opening in August of this year, Essa has already made a name for itself as one of the best venues to grace the James Street dining precinct. The eatery combines rustic textures with dark, moody tones, creating a slick, one-of-a-kind atmosphere perfect for late-night catch ups and after work drinks. Focusing on all things raw, pickled, smoked and wood-fired, the eats at Essa showcase local farmers and providores, with seasonal produce transformed into simple dishes with a full spectrum of flavour. As for drinks, work your way through the curated wine list, or treat yourself to decadent cocktails like the Love Bird for a sweet, after-dinner treat.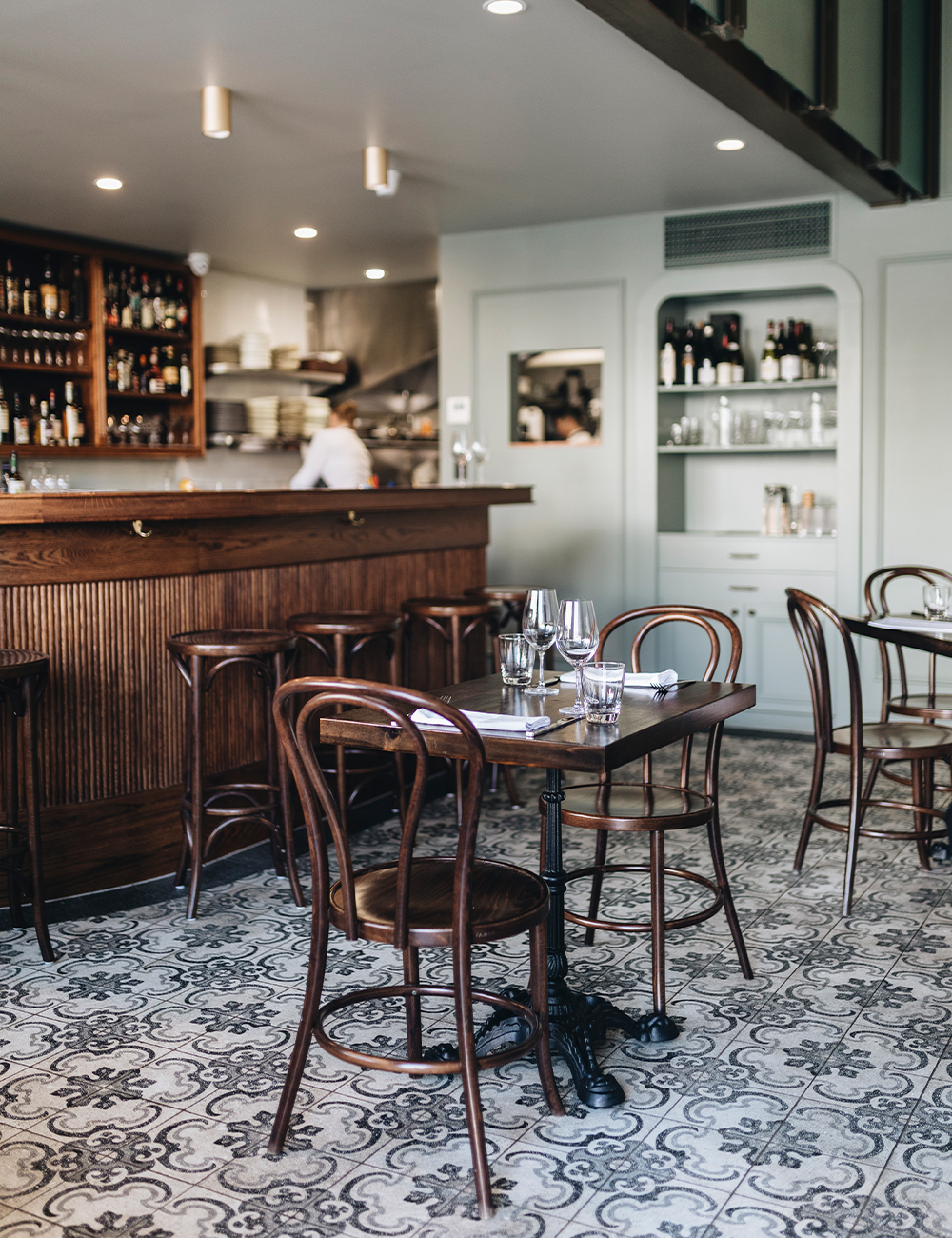 Mosconi
Two words: duck ragu. Need we say more? Mosconi is the Valley's answer to refined, sleek European dining, without forking out for an exxy international flight. Tucked away off James St, the intimate eatery makes the most of its two-sided space with a mezzanine level above, plus seating at the bar perfect for a quick Aperol spritz (or three). Upgrade to a full Italian feast and indulge on Moreton Bay bug ravioli, or our fave, Brisbane Valley quail with beetroot carpaccio and gorgonzola. Or you could just work your way through the extensive wine list—whatever works.
Gemelli Italian
After earning its place as a Gold Coast institution, Gemelli Italian has finally made its way to Brisbane—and brought its Nutella bomba dessert with it. With a coveted James Street location, the restaurant has transformed its split-level space into the ultimate foodie destination, thanks to decadent treats like mouthwatering mushroom arancini and pan-fried, ricotta-stuffed zucchini blossoms. And that's just the beginning—for mains, treat yourself to a slow-cooked oxtail and pork shin ragu, served up in a delicious woodfired pizza bowl. Not only does that mean more food for you, but it also prevents water wastage during clean up. That's a win-win in our book.
Kid Curry
The Happy Boy crew have done it again, with an all-new restaurant dedicated to serving up a rotating menu of saucy and flavour-packed curries from around the world. What originally began as a virtual venue is now a brick-and-mortar eatery on East Street, showcasing a range of Thai, Indian, Malay and Indonesian flavours. Seafood fans will delight in the sembharachi kodi, a spicy dish filled with flash-fried prawns and green chilli hailing from Goa, India. Don't eat meat? Don't stress—vegan curries are regularly featured in the rotation. Delicious and inclusive? That's a yes from us.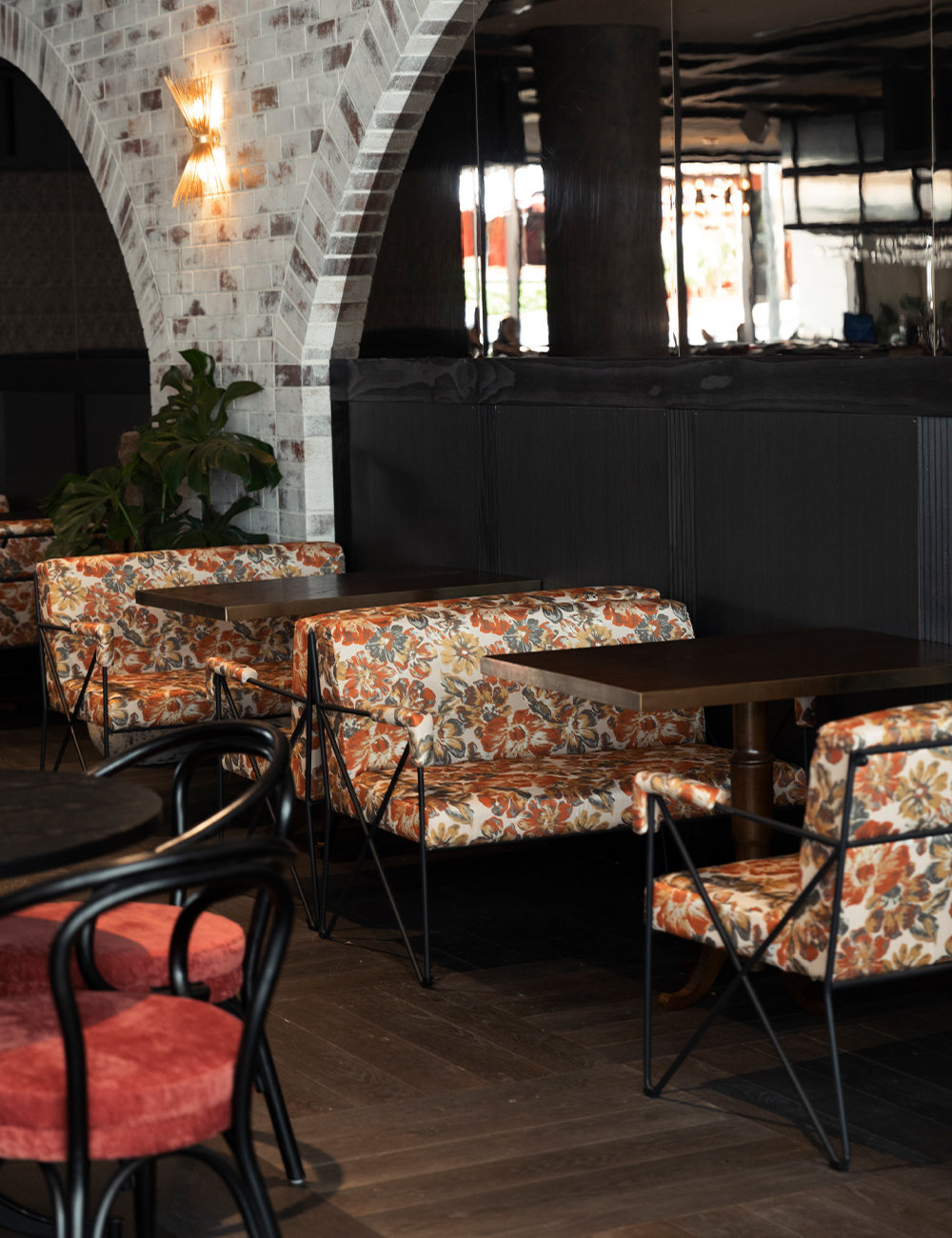 Bisou Bisou
Reminiscing about your last trip to Paris? We've got good news—Bisou Bisou has landed on Brunswick Street in the Valley, and there is plenty to say bonjour to. French for 'kiss kiss,' Bisou Bisou comes to us from the team behind Donna Chang and Boom Boom Izakaya, so it's safe to set your standards high. The menu features a modern twist on traditional French fare, so prepare for a new take on classics like seafood bouillabaisse, duck breast and crispy-skinned roast chicken. Topping it all off are some next-level interiors featuring the likes of luxe marble tables, floral lounges and stunning art deco tiling. A sunny courtyard to the rear completes the picture, where you'll get your fill of quintessential Parisian cafe tables, perfect for a morning espresso or cheeky afternoon sip.
Tartufo
Hearty cuisine, attentive service and platefuls of charm mark Tartufo as one of Fortitude Valley's most high-end Italian restaurants. With a strong focus on locally sourced produce, their dishes will take you on a delectable journey of all things Italy, paying homage to the aromas and flavours of Umbria, Tuscany, Naples and more. But a truly authentic Italian dining experience requires more than just a plate of good food—you'll need a glass of good wine to match. Thankfully, Tartufo's wine list exceeds more than 200 labels—predominantly from Australian vineyards—so you're covered on all fronts.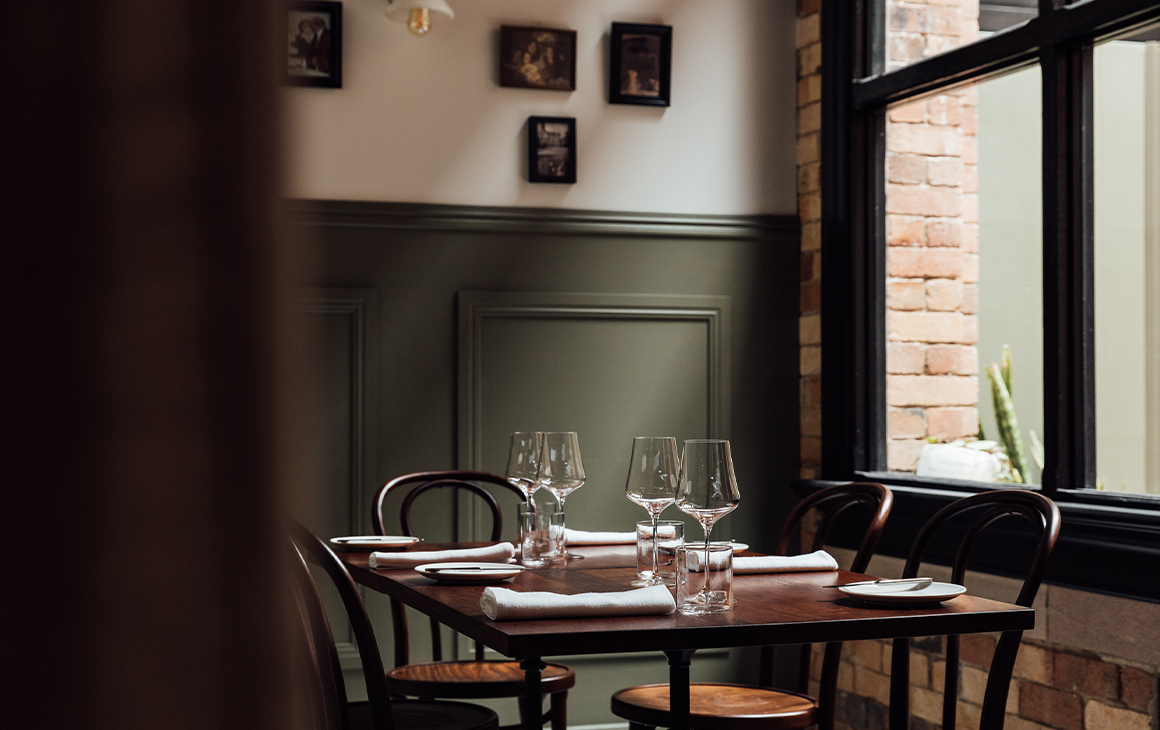 Rosmarino
Yet to pay a visit to Rosmarino? Get out from that rock you've been under and book yourself a table, stat. Set behind a fully restored brick facade in the historic Stewart and Hemmant building, Rosmarino is as good-looking inside as it is out. Take a seat at the bar and choose from a lengthy cheese list, paired with freshly baked bread and a generous glass of wine. Better yet, head to the main dining room and dig into the restaurant's signature dish, culurgiones cacio nduja—dumpling-like filled pasta stuffed with potato and pecorino cheese and topped with burnt butter and nduja-infused oil. Squisito!
Hôntô
Known by some as the city's best Japanese restaurant, Hôntô is well and truly worthy of the hype. The dark, moody digs are characterised by an all black dining area, elusive cocktail lounge and a sample-style menu from which to build your very own customised meal. Prefer to share? Treat yourself (and your mates) to a Japanese banquet, featuring plates of fine dining dishes sure to set your taste buds alight. Shoutout to the grilled king prawns for fuelling our garlic addiction in the most delicious way possible.
Bird's Nest Yakitori
After the roaring success of their first location, Bird's Nest's Yakitori has graced Ann Street with the honour of hosting their second River City venue—making it even easier to get your hands on their legendary meat sticks. The dimly-lit venue is brought to life by a vibrant atmosphere that will transport you straight to the laneways of Japan. Our top pick? The tsukune hot dog, consisting of chicken meatballs topped with melted cheese, fresh cabbage and mayo on a Japanese bun. Hea-ven-ly!
Looking for more inner city eats? Check out the best restaurants in the CBD right here.
Image credit: Grace Elizabeth Smith and NIRA Creative