Oh la la, Brisbane has a new French restaurant, and it's unlike any French restaurant you've seen before (unless you've been to the hip side of Paris, in which case, prepare to be hit with all the mems). Bisou Bisou has taken over the ground floor of the new Hotel X on Brunswick Street in the Valley, and there is plenty to say bonjour to.
French for 'kiss kiss,' Bisou Bisou comes to us from the Ghanem Group, the team behind the likes of Donna Chang, Boom Boom Izakaya and Blackbird Bar & Grill, so you can definitely expect good things. They've even lured Head Chef Anthony Donaldson away from Blackbird to unleash his creative talents on the menu, which gives a modern twist to traditional French fare.
The interiors are seriously luxe, all the way from the cocktail bar at the entrance, which features red velvet bar stools and a curved bar, to the moody, Parisian dining area, where marble tables, floral lounges and art deco tiling come together to create a cosy, vibrant space. A sunny courtyard to the rear, completes the picture, filled with quintessential cafe tables for morning espressos or cheeky afternoon sips.
Start your journey through the streets of Paris at the bar, where concoctions like the lemonade daiquiri, with a scoop of kaffir lime sorbet, or the white chocolate and macadamia negroni, await. There's also a lengthy list of wines, with an enomatic wine machine (which preserves open wine bottles) to ensure you can get even the rarest of bottles by the glass.
Once you've got your tastebuds raring to go, take a seat in the dining room for comforting, brasserie-style feeds that will leave you with a newfound obsession with French food. Think classics like seafood bouillabaisse with saffron rouille, duck breast with caramelised witlof and crispy-skinned roast chicken from the rotisserie, not to mention hors 'd'oeuvres like steak tartare with crispy potato and cod beignets with saffron mayonnaise.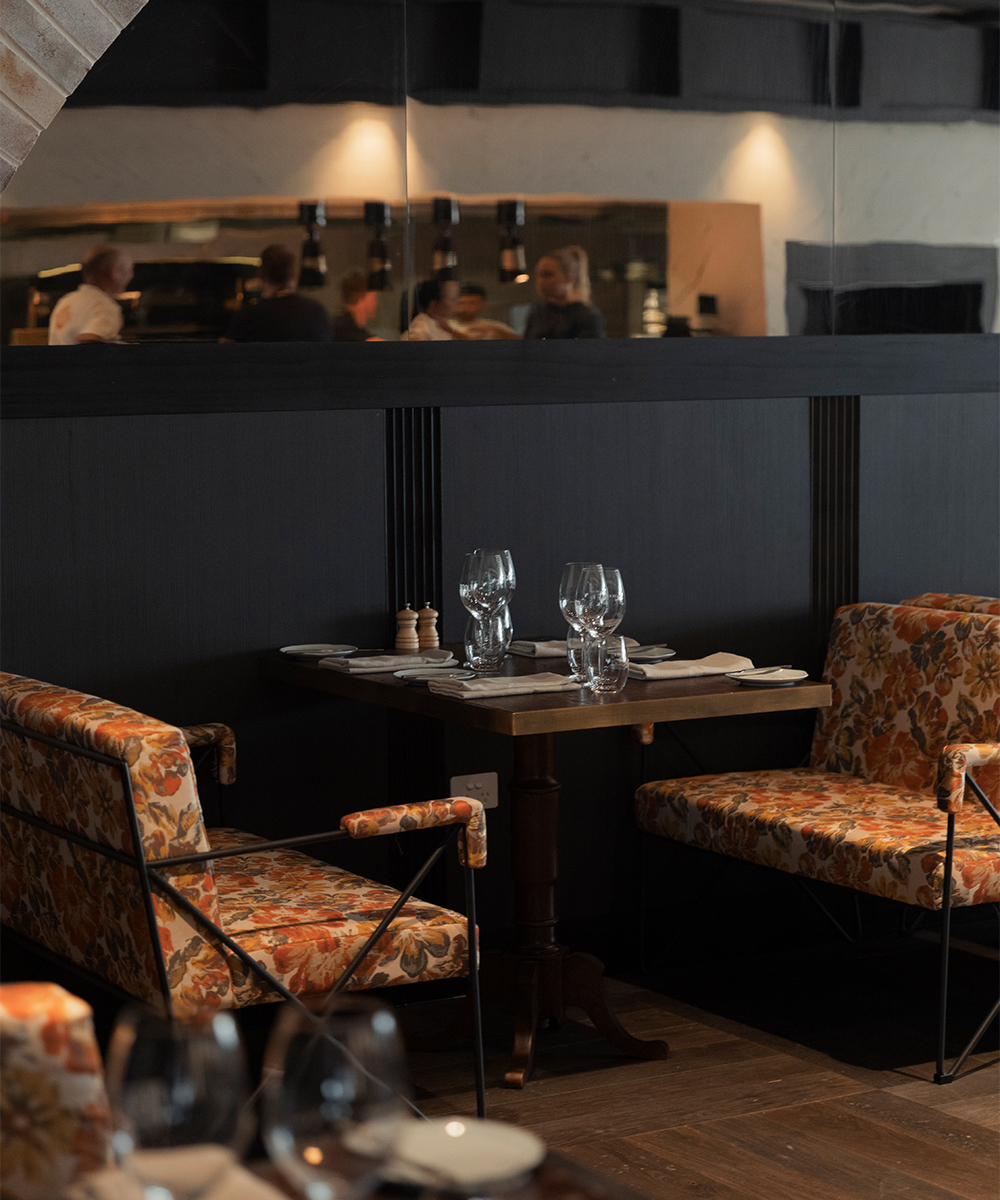 Personally, we've only got eyes for the Pomme Aligot, a silky potato puree loaded up with so much melted Alpine cheese and cream you'll wonder if there's potato in there at all. And speaking of cheese, make sure you save room to order something from the fromage trolley at the end, which features over twenty-five deliciously creamy French and Australian cheeses.
If it's a sweet dessert you're after though, never fear, there's a Tarte Tatin of toffee apple, caramelised puff pastry and cinnamon ice cream with your name on it, as well as housemade ice creams and sorbets.
Being the feature dining destination of Hotel X, the restaurant is dishing up breakfast, lunch and dinner, so you can scope it out at any time of day. It's also ideally located just a few blocks from the heart of the Valley, should you need somewhere to kickstart your night with a cocktail or five.
You can find out everything you need to know about Bisou Bisou here, and stay tuned for the rooftop Mediterranean restaurant and bar joining it at Hotel X soon.
Enter our competition to win a three-night stay at Hotel X here.
Image credit: Grace Elizabeth Smith