Right underneath luxe Chinese restaurant Donna Chang's in the CBD, the Boom Boom Room is a dark, sumptuous venue housed in the heritage building's original underground bank vault—complete with massive steel vault doors leading to cosy private rooms. You might remember it from when it was the spot for lively late-night tunes and expertly made cocktails, but these days it's a Japanese-inspired restaurant and bar—although there's plenty of epic cocktails still on the menu.
The sultry space you may know and love hasn't been changed too much—why mess with a good thing, after all. Now, rather than cosy lounges and bar tables, you'll find the main area scattered with a mix of dining tables rimmed by red velvet chairs, with low lights creating a moody atmosphere. Meanwhile, the smaller rooms hidden in those bank vaults have been turned into private dining rooms—talk about the perfect spot for a birthday dinner.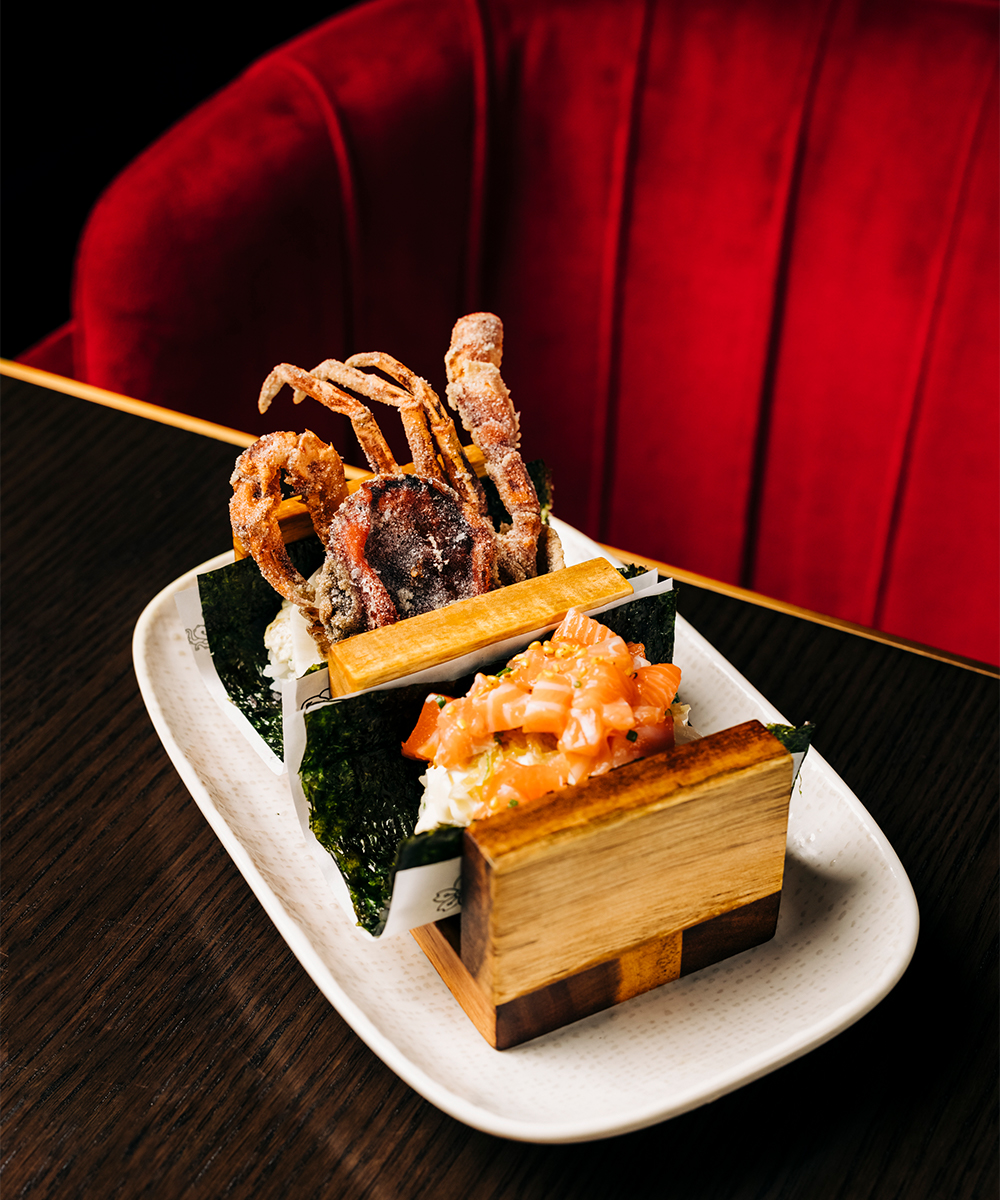 Whether you've visited already or not, the lastest menu of exquisite Japanese eats will really knock your socks off though, along with the matching cocktail list. On the line up, you can expect to find a lengthy list of Japanese-inspired bites designed to be ordered in bulk and shared with the group on offer—so take a few friends.
Start things off with traditional sashimi or wagyu beef tataki with daikon, ponzu and garlic chips from the raw menu, then move onto a few of the yakitori skewers—our picks are the wagyu beef with miso eggplant, Mooloolaba banana prawn with kombu bisque and butternut pumpkin with black garlic and fermented chilli.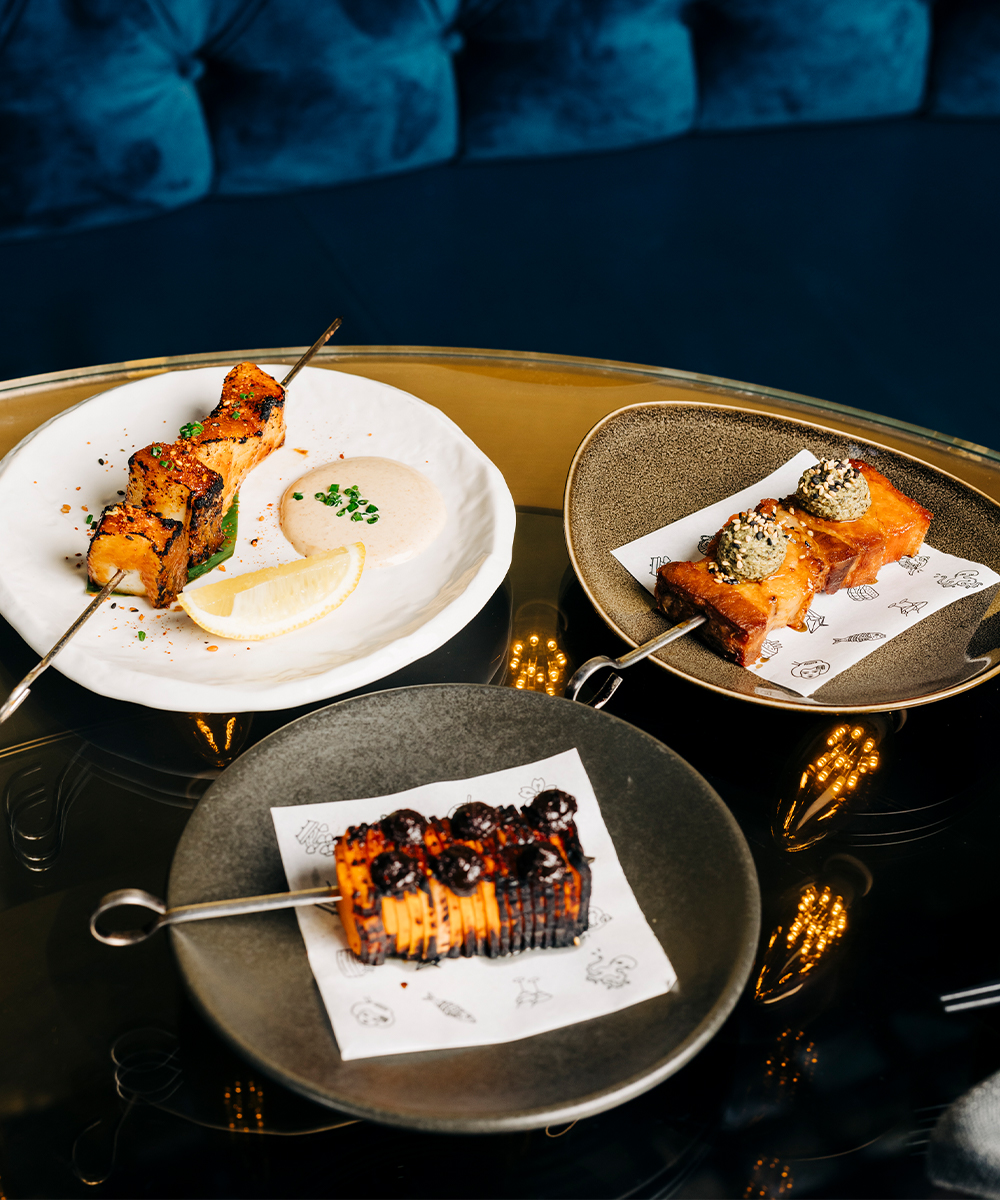 Next on your journey through the menu should be the pork katsu sando or mushroom onigarzu, a mouthwatering parcel of saucy mushrooms wrapped up in rice and nori. Finally, hit the larger plates like Fraser Isle spanner crab with udon noodles and kombu butter, pork tomahawk with miso, apple and fermented cabbage or the flank steak dripping in cafe de Tokyo butter, which can be paired with a handful of side.
As for the cocktails, you'll be sipping on concoctions like the Reiki Master, a twist on a classic penicillin with Suntory Toki whisky, umeshu, pickled ginger, honey, lemon juice and smoke, or the Hana, a blend of cherry blossom, Haku vodka, lychee and green tea soda.
So whether it's for a sultry date night or a dinner out with your crew to be followed by a few rounds of cocktails at the bar, Boom Boom Room should be on top of your must-eat list. Get all the details here.
Checked out this West End spot dedicated to bao buns yet?
Image credit: Supplied/Markus Ravik