If the name Bao Bar doesn't give you some kind of indication as to what's served at West End's newest eatery then you're clearly one of few lost souls out there who've never wrapped their hands around these cloudlike morsels of pure joy. And it's about time you did.
After a brief pop-up at Hikari in Teneriffe earlier this year, Bao Bar finally has a venue to call their very own, opening a permanent spot on Edmondstone Street. If you managed to hit them up during their pop-up though, you'll be happy to know that all the bao you know and love are on the menu here for good, with a few more to try and even a few extra sides to pair them with.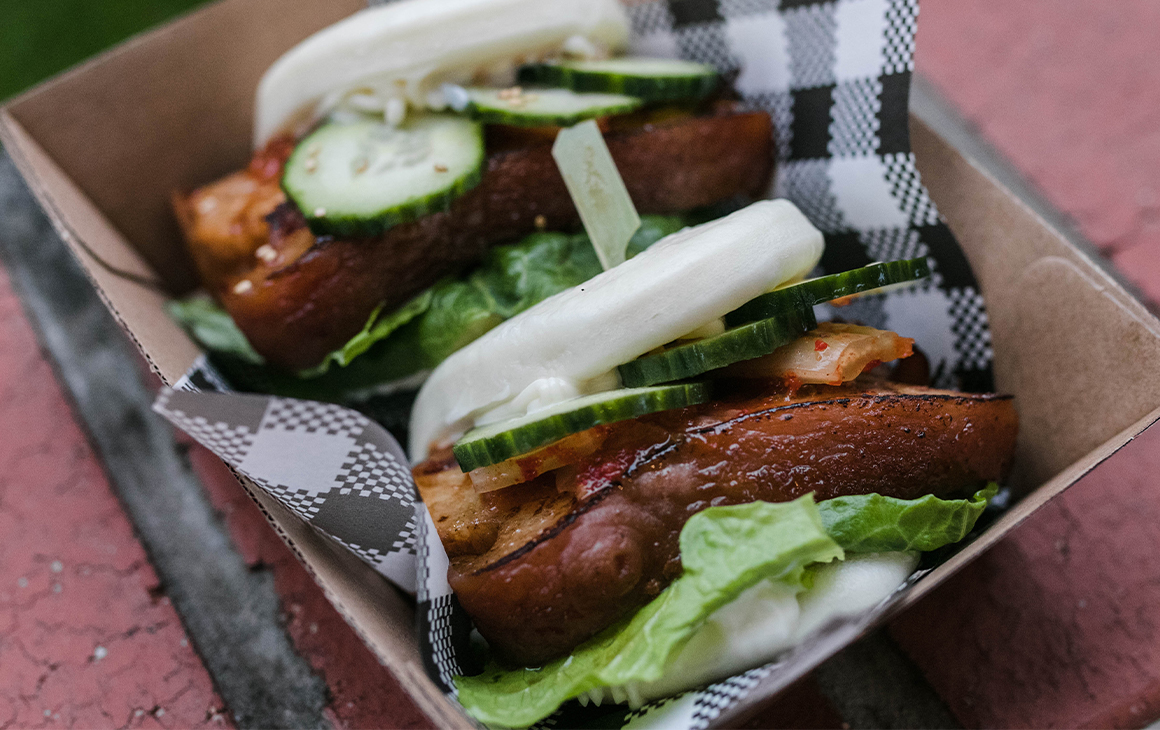 The venue itself is uber casual, as befits a bao joint—no need for tablecloths or even cutlery here. A handful of tables fill the open-air space, with an edgy black and red colour palette and a slatted window looking right into the bustling kitchen. You can squeeze in to scoff your bao there and then or take it away (they're also available on the delivery apps if you can't even be bothered leaving the house).
As for the bao themselves, well—just imagine a fluffy cloud and fill it with crispy karaage chicken, saucy soy dashi braised pork belly and tender beef short rib—basically heaven on a plate. There's no less than seven bao to choose from, and even vegetarian options (it is in West End, after all) of mushroom with truffle kewpie, avo, parmesan cheese and cos lettuce or crisp teriyaki fried tofu with seaweed slaw. You can expect to find new flavours being added regularly, and even the occasional special as the kitchen gets creative. Frankly, we'll eat anything if it's wrapped up in a bao bun, so colour us excited.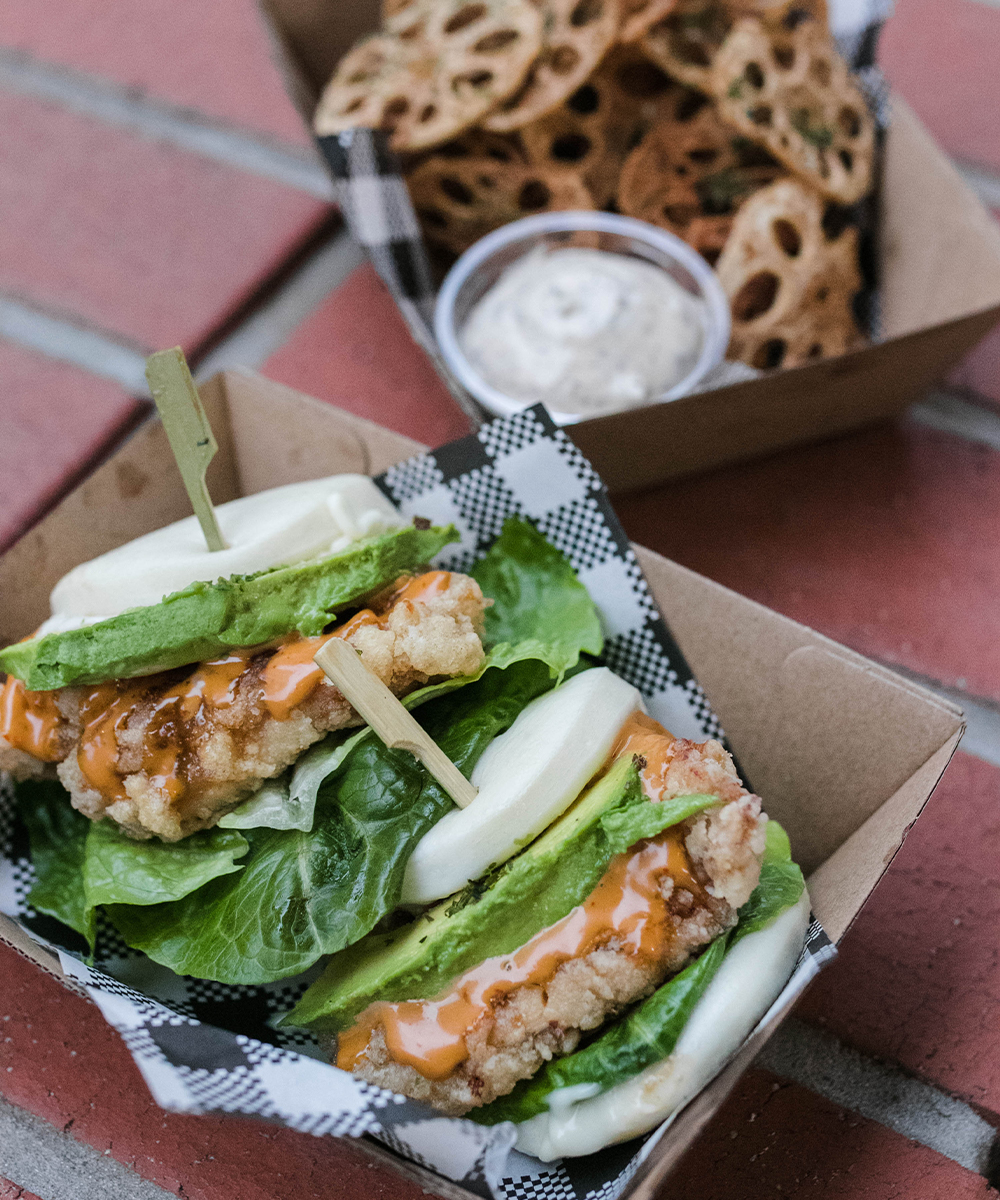 Three to five courses of straight bao is probably enough to get most of us drooling, but if you want to mix it up, there's also a handful of sides. Nibble on lotus root chips with truffle mayo, Japanese fried chicken and Asian slaw, or dig into a pile of fries loaded with shredded pork buta, sour cream, parmesan cheese, spring onion and shichimi.
Now the 'bar' in Bao Bar isn't just there for alliteration—the eatery also has a short but sweet bar list, with Asahi and Balter brews to pair with your bao. An Asian inspired cocktail menu is also coming soon, just to sweeten the deal.
Bonus, to celebrate their opening, the Bao Bar crew will be dishing up $3 bao buns all day on Sunday 13 September, so you might want to get in there quick. You can find all the details on where to catch them here.
Heard about this riverside rose garden pop-up yet?
Image credit: Ranyhyn Laine