Pfft. Who said private dining was just for celebs and suits? Next time you want to feel totally ballin', call on one of the best private dining rooms in Brisbane. Some come with an extra price tag (and are worth the wee splurge!), others are just dependent on whoever is more organised to snap up that exclusive table reservation the fastest. Either way, not having to share your special occasion with an entire restaurant full of people sounds like a pretty good deal to us.
Rosmarino
Fortitude Valley
Tucked away behind Rosmarino, in the hidden laneway that connects the Italian restaurant with its sister venue, Etna, is an intimate private dining room that sits up 14 guests. With exposed brick walls and arched windows looking out into the courtyard, you'll feel like you've taken over your own private restaurant. There's two shared banquet options to choose from depending on your guests appetite, both of which will take you on a delicious journey through Rosmarino's entrees, pastas, mains, sides and Chef Dario Manca's famous take on tiramisu for dessert.
Rothwell's
Brisbane CBD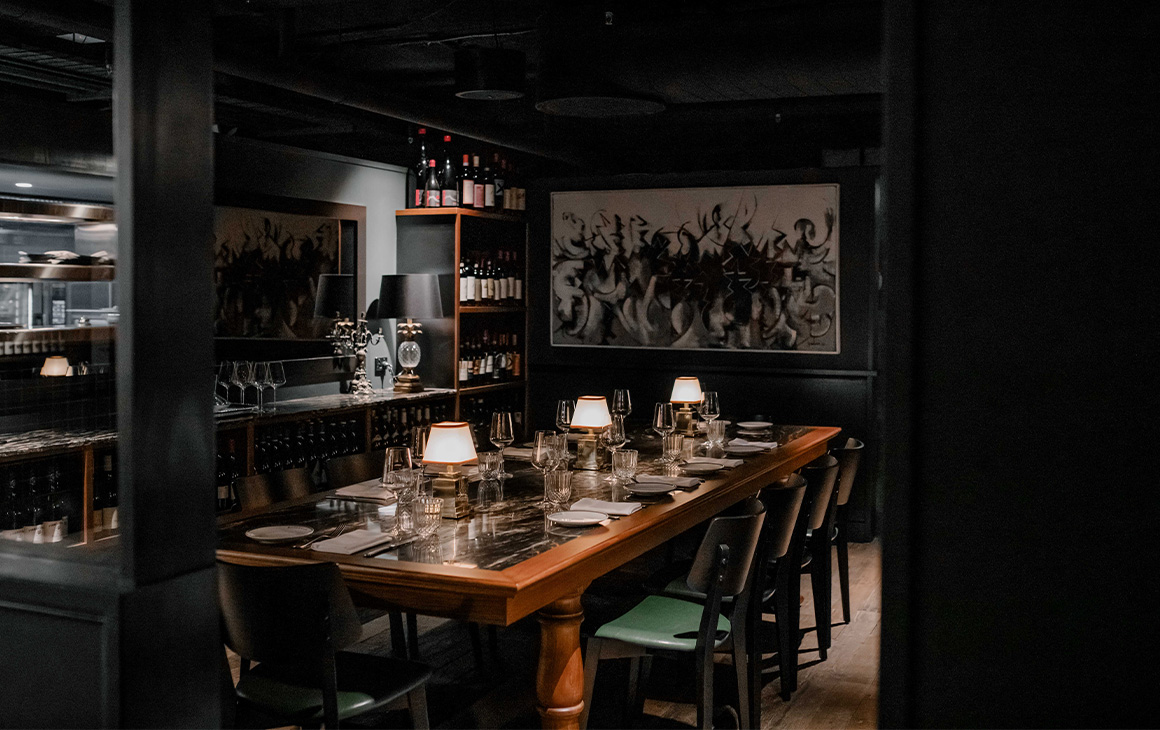 Hidden underneath Rothwell's glamorous dining room is an atmospheric basement level where you'll find a private, 12-guest dining room. Featuring a marble dining table edged by dark wood, vintage table lamps and the heritage building's original artwork from George Johnson, the room is also lined by walls filled with rare and premium wines, some of which date back to the 1920s. Here you can either tuck into a selection of options from Rothwell's a la carte menu or go all out with the luxe Experience Menu—a wine-matched four-course feast specially curated by Chef Ben Russell.
Boom Boom Izakaya
Brisbane CBD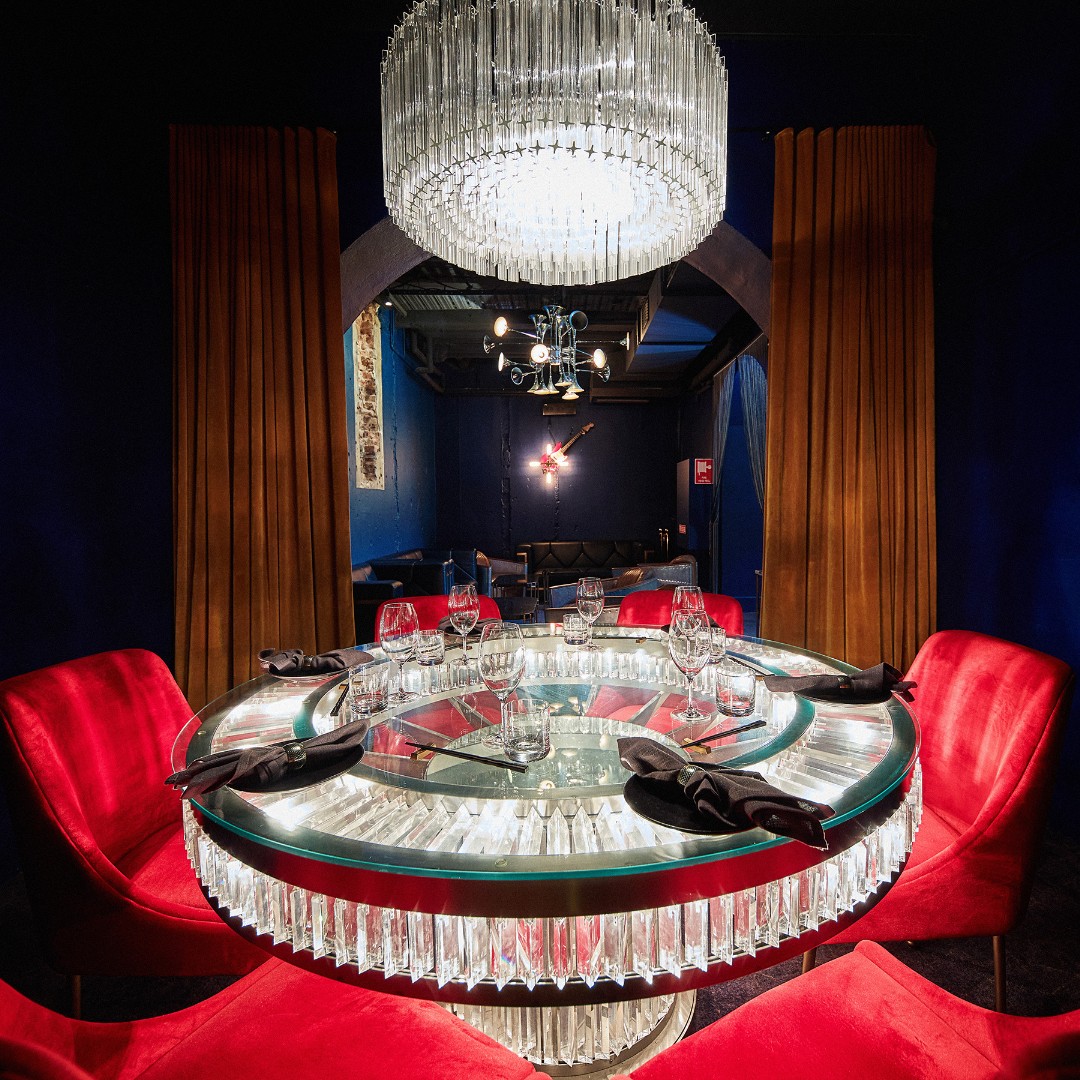 Down below Donna Chang, Boom Boom Izakaya is housed in what used to be a bank's basement, and they've made good use of the old vaults by turning them into private dining rooms. There's two to choose from—the Trumpet Room, which seats up to seven in red velvet chairs around a stunning glass table, or The Vaults, which still have their original steel doors and can seat 10 to 18 guests. History, atmosphere and a menu of Japanese bites and cocktails? Yes please.
Motorwagen
Brisbane CBD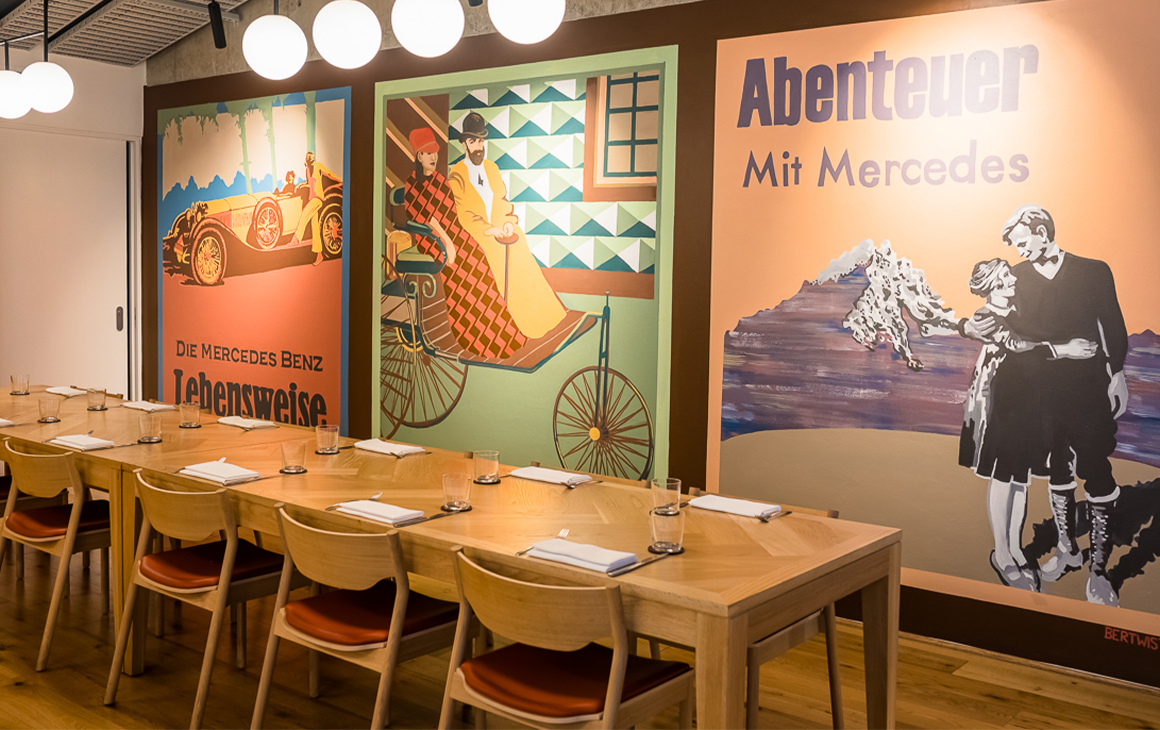 Tucked away at the back of this bright and airy CBD spot is an elegant private dining room with plenty of room for both long table dining and cocktail events. With a glass wall looking out to the main dining area, you'll feel like you're a part of all the action but still ensconced in your own bubble—though there are privacy blinds should you prefer. The wine bottles lining one wall will get everyone in the mood to knock back a few vinos, and depending on what kind of shindig you're planning you can either opt for a two or three-course seated meal or standing cocktail nibbles. Whichever you choose, rest assured everyone will practically be licking their plates thanks Motorwagen's menu of delicious Modern Australian eats.
1889 Enoteca
Woolloongabba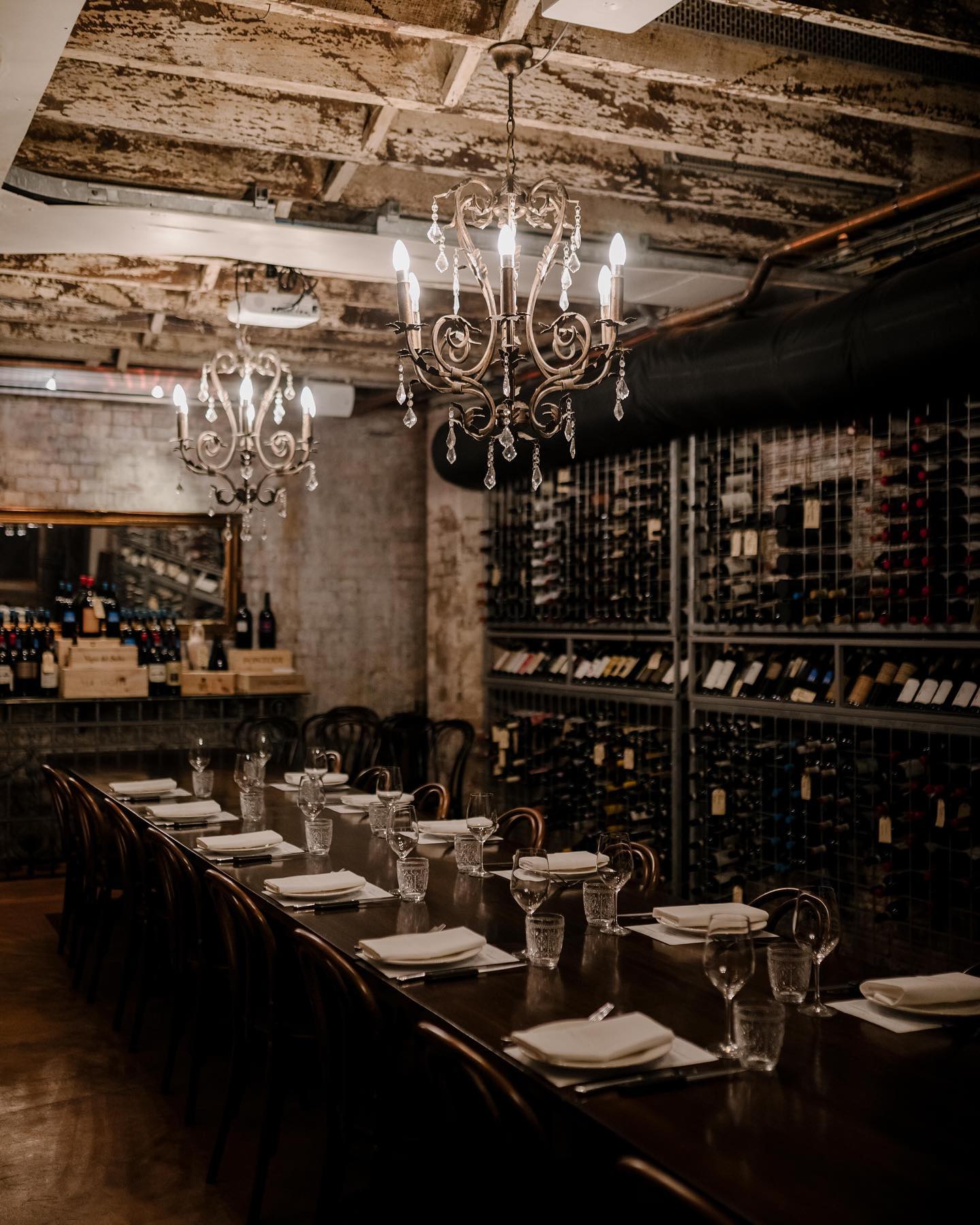 The private dining at 1889 Enoteca is all about location, location, location. And in Enoteca's case, the location is their private, basement level wine cellar, complete with chandeliers and wrought-iron gates, where you and up to 42 guests can indulge in Enoteca's modern Roman fare in total privacy. They also offer private dining in their wine store, which can seat up to 12 guests, where you can dine in the pleasant surrounds of the wine-lined walls. With two, three, and four-course menus on offer, and private dining available for lunch and dinner, there's hardly a function this Italian favourite can't cover.
Donna Chang
Brisbane CBD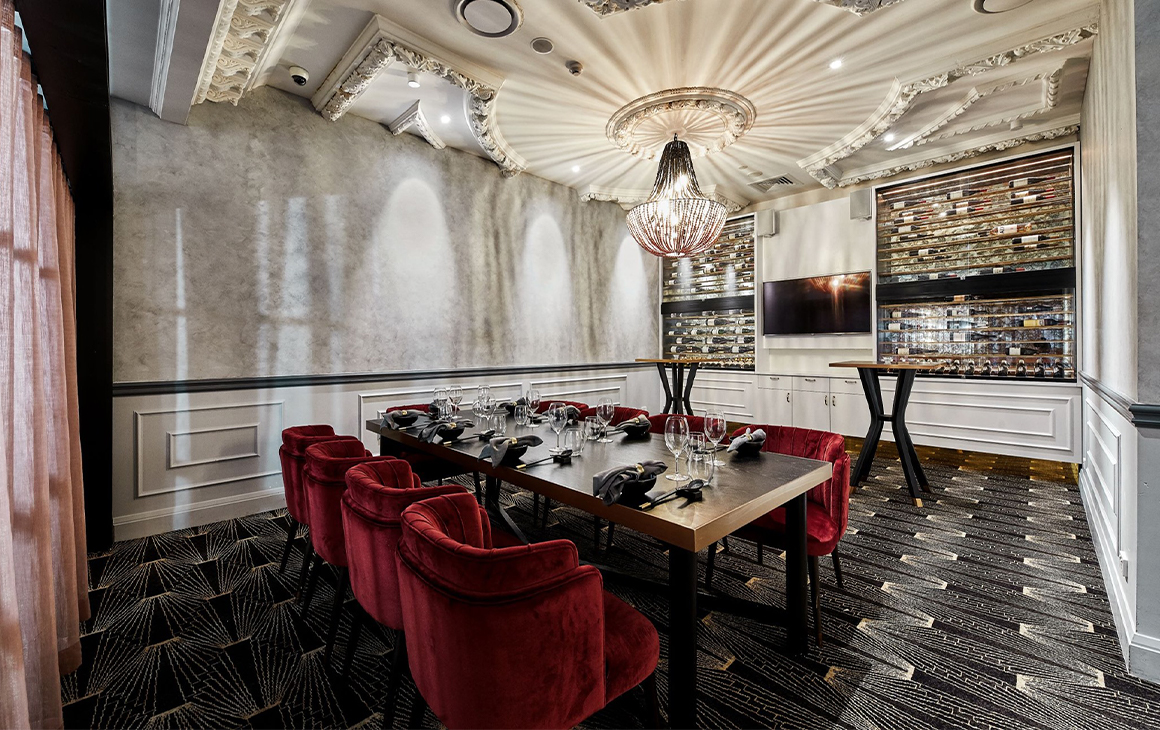 Donna Chang's plush pink booths might be calling your name, but if you've got more friends than can possibly squeeze into one of those curved bench seats, the glam Chinese restaurant also has three luxe private dining rooms. Up the curving stairs to the upper level, the decadent chandelier-lit rooms can be booked separately or opened up to create one large event space for both seated and standing events. And of course, you'll get to chow down on Donna Chang's delicious Sichuan and Cantonese-inspired menu whatever you choose.
Signature At Emporium
South Brisbane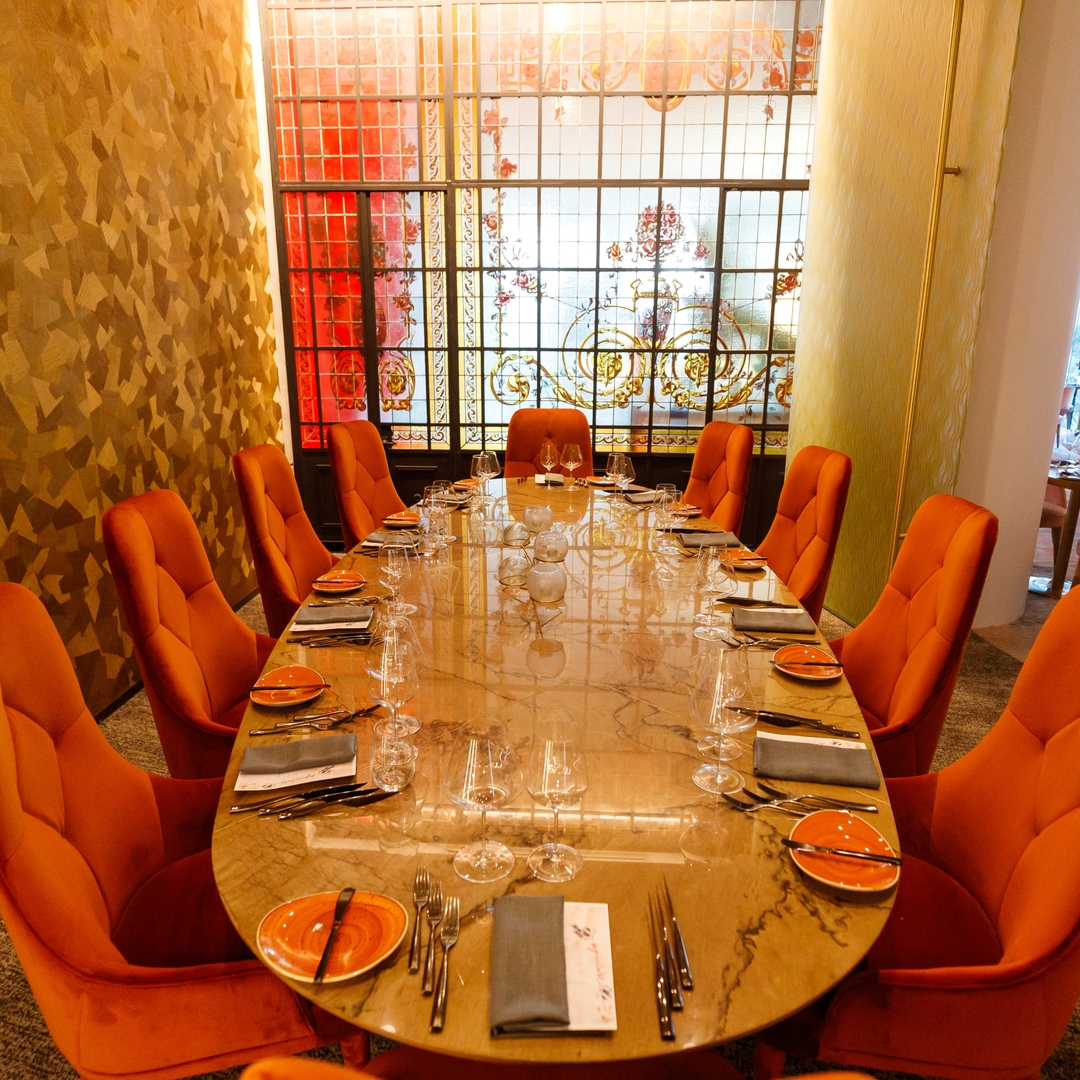 Pretty much all of the private dining rooms on our list have pretty unique features, but Signature's is definitely the only one enclosed by a 150 year-old Parisian stained glass shop front. Seating up to 12 around an oval table, it's just the spot to wine and dine in total luxury. Since you're going all out, you should definitely opt for the four-course Signature Experience—and get the matched wines.
ZA ZA TA
Fortitude Valley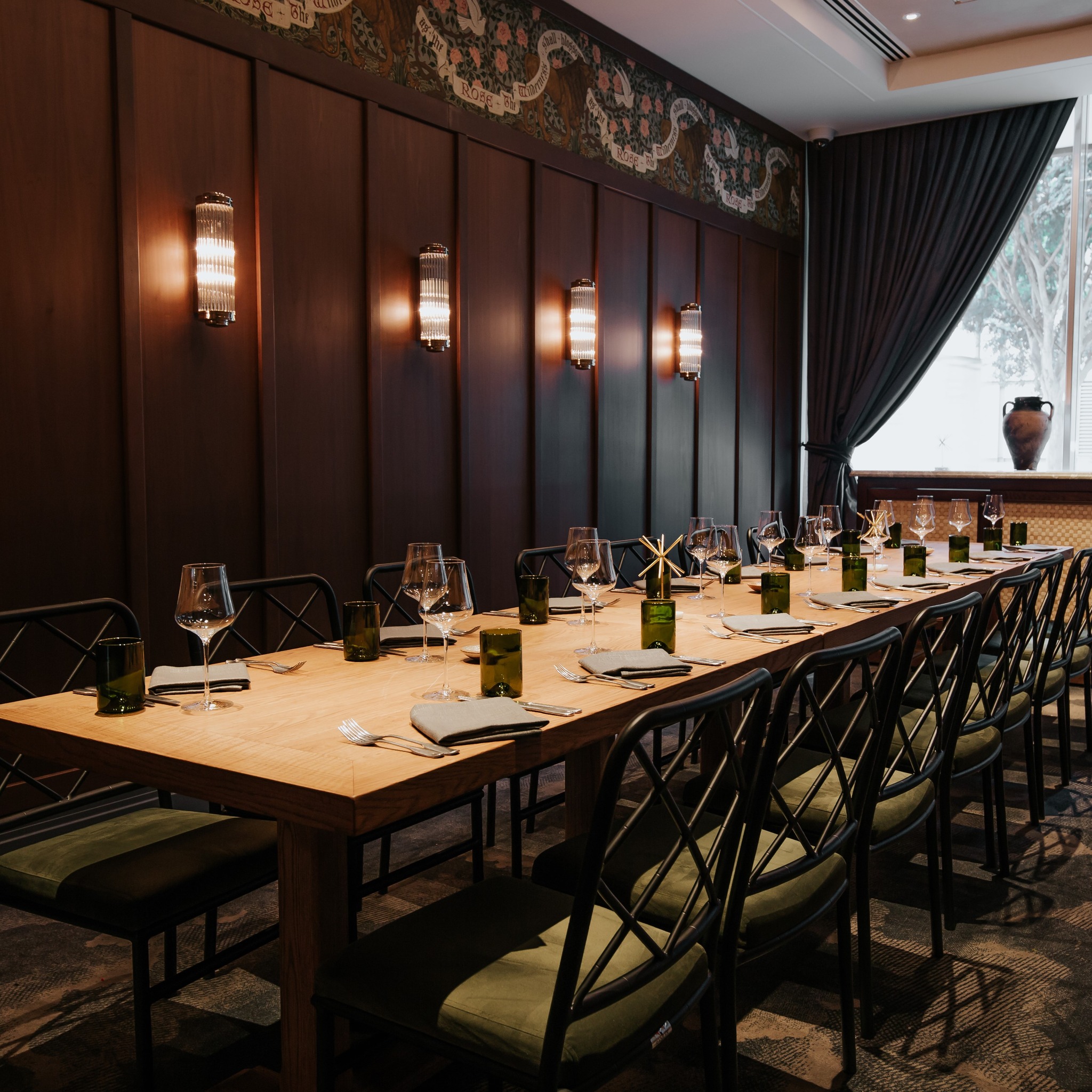 Inside ZA ZA TA's many vibrant sprawling drinking and dining spaces are multiple private dining rooms, including one, The Grand Hall, which can be split into two small rooms for more intimate groups. Best of all, you don't need to worry about catering for the vegetarians amongst the group here—the entire menu is dedicated to vegetarian Middle Eastern fare. Not that you'll get any complaints from the meat-eaters—just put one of the soft, buttery breads in front of them if they do.
C'est Bon
Woolloongabba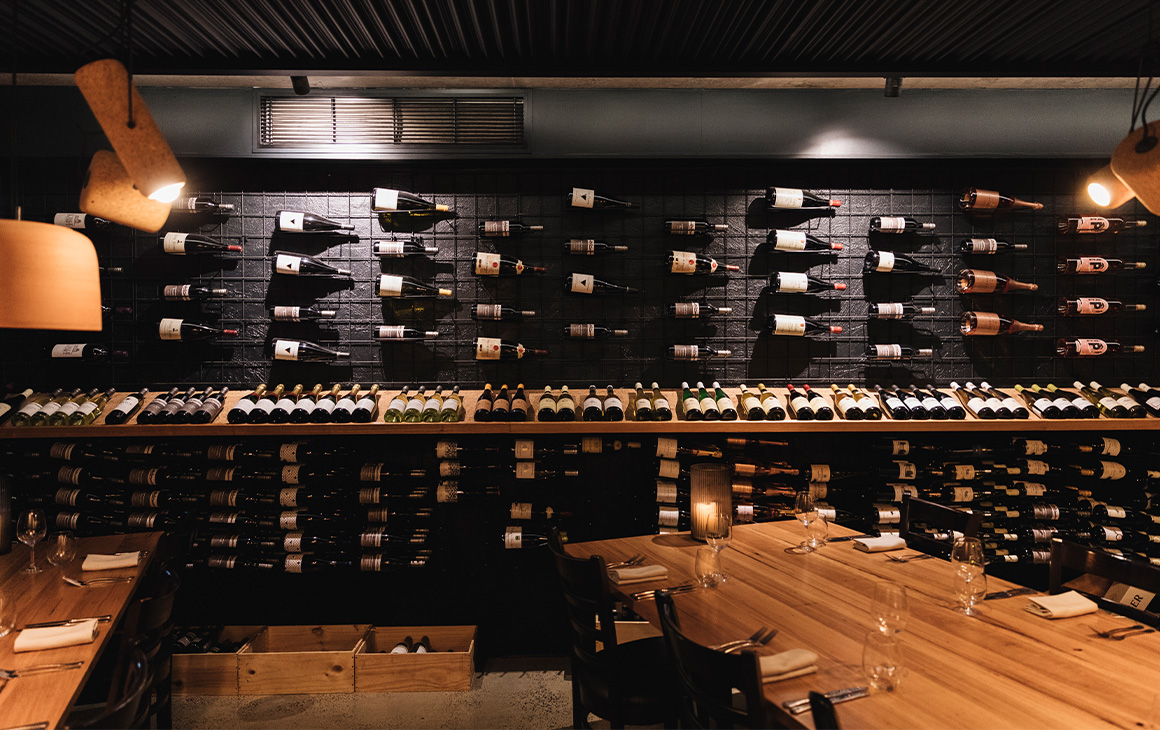 C'est Bon's many levels are somewhat maze-like, with staircases ascending to multiple hidden outdoor spaces and intimate dining rooms. Just a few steps down below their glamorous wine bar is where you'll find the cellar. With a large share table overlooked by the hundreds of wine bottles lining the walls, you can sit down to the French spot's famous Bouillabaisse—hopefully after a drink up on the rooftop terrace.
Walter's Steakhouse
Brisbane CBD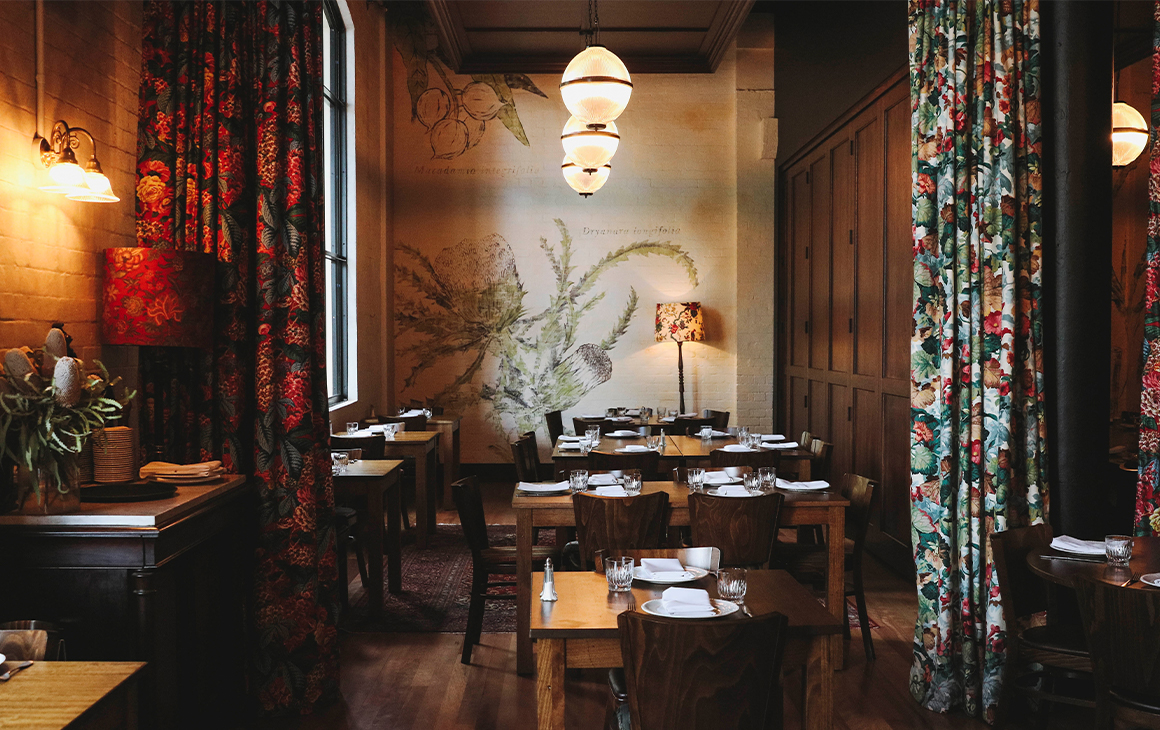 At Walter's, your private dining area will be hidden behind a floral curtain chosen by iconic interior designer Anna Spiro—not that you'll be looking at the curtain with their signature tomahawk steak in front of you. Perfect for a long table dinner, the rooms here seat up to 30, and your best bet is to just load the table up with a few of those steaks, plenty of sides and everything on their potato menu.
Nostimo
West End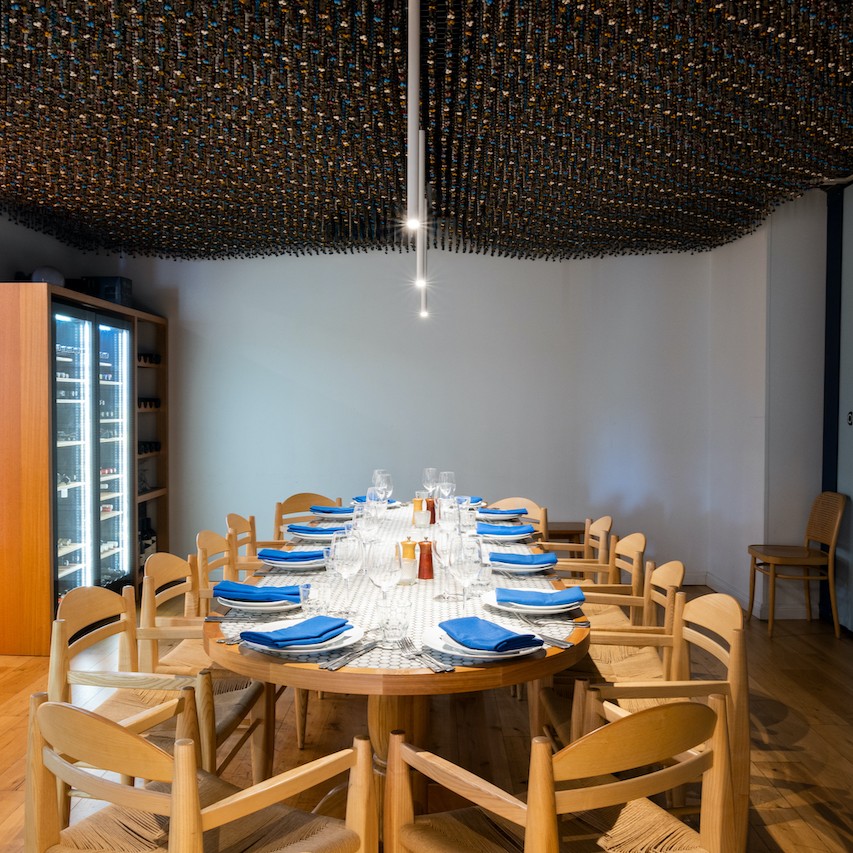 When it comes to shared feasting, Greek fare is some of the best to enjoy with a big group (especially since everyone will end up too full to steal the last piece of spanakopita) and Nostimo is the place to do it if you're looking for privacy. Their private dining space will have you feeling like you've escaped to the Mediterranean, with a ceiling of over 10, 000 cascading koumboli (worry beads) above.
Jumbo Thai
Brisbane CBD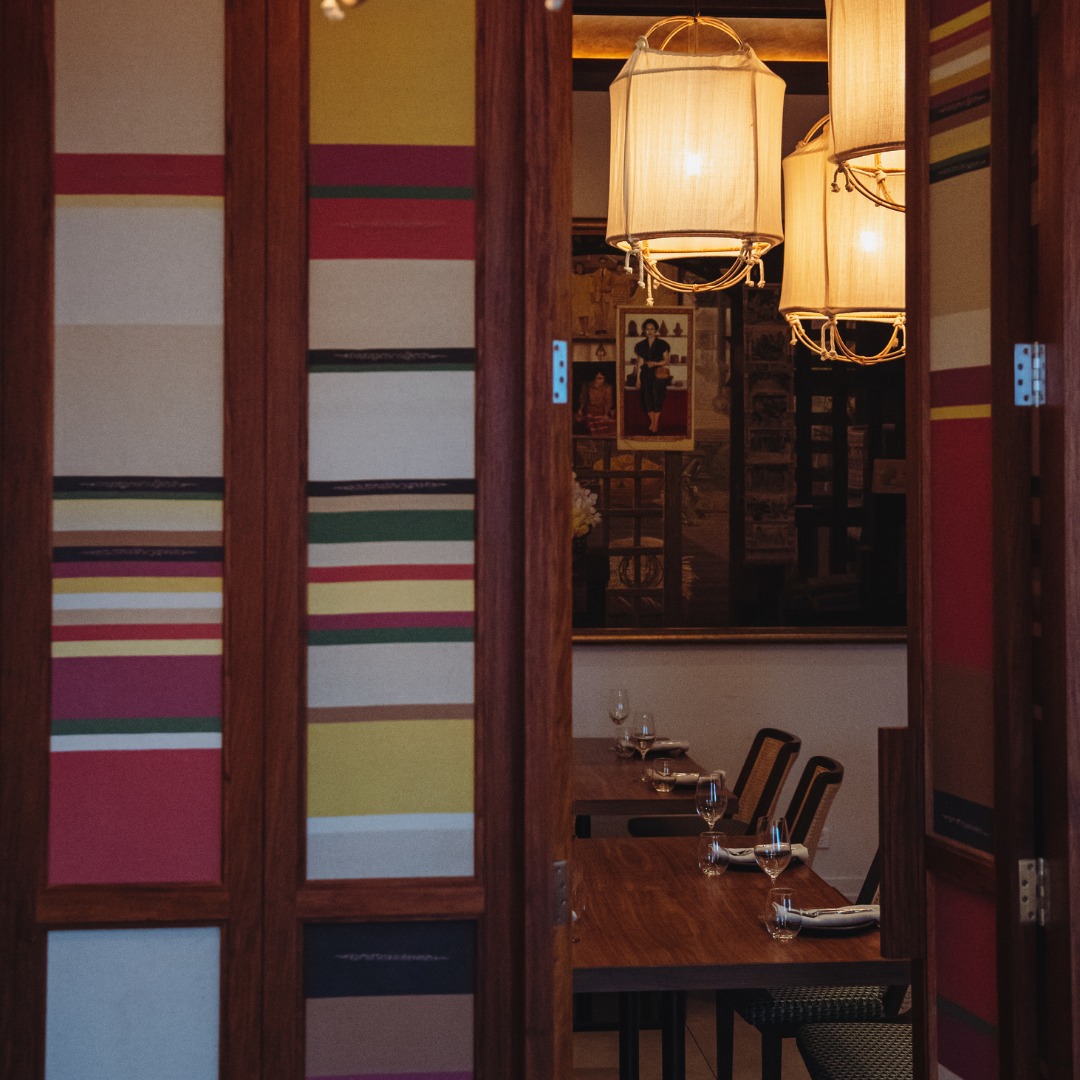 Escape to Thailand in the middle of the city at Jumbo Thai, who happen to have a private dining room adorned in vibrant Thai artworks. Their menu of truly authentic Thai feeds will ensure no one walks out feeling anything less than full to bursting, and there's a lengthy wine list to match. For something different, you can also book their chef's table alongside the bustling kitchen—it won't be private, but the opportunity to watch the chefs in action and chat to them about what's on your plate is a pretty good substitution.
Agnes
Fortitude Valley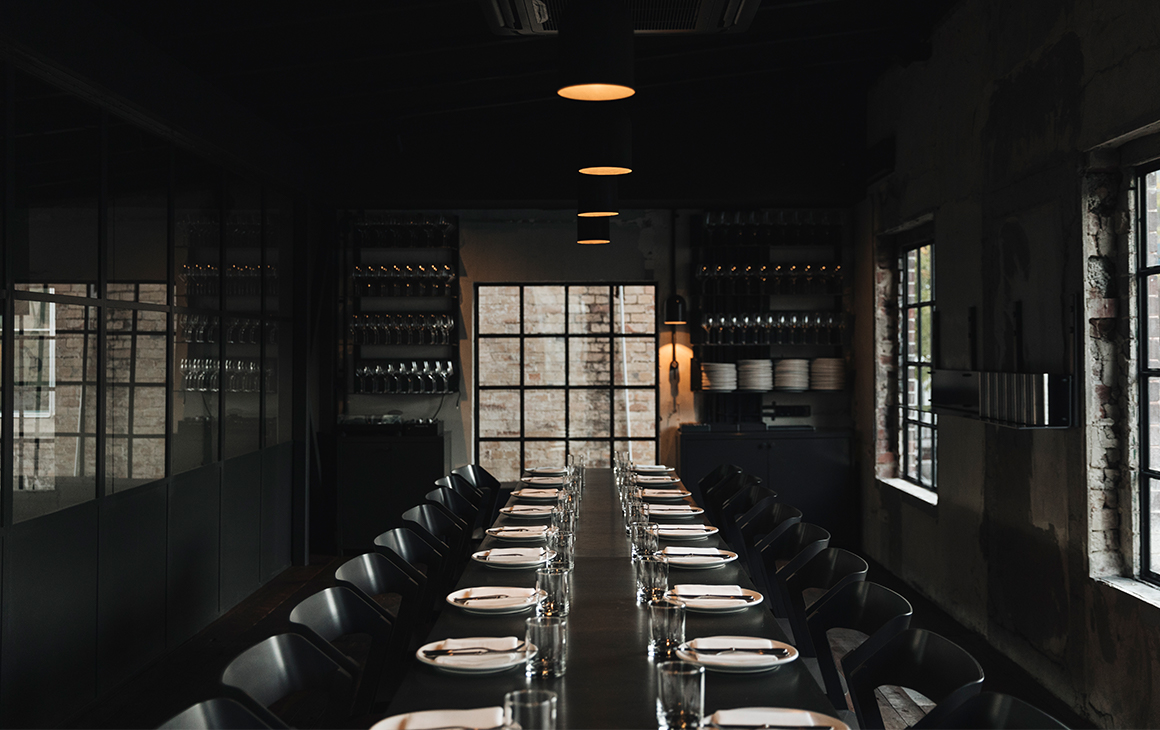 You might not be able to get a table booking at Agnes for love or money, but get enough people together and you might just be able to nab yourself a prime spot in their upstairs private dining room. Equally as good-looking as the rest of the venue, the room seats up to 22 and you'll get your own dedicated floor staff. You will have to dine off the set menu rather than the regular menu, but don't worry, all their best dishes are on there.
Stanley
Howard Smith Wharves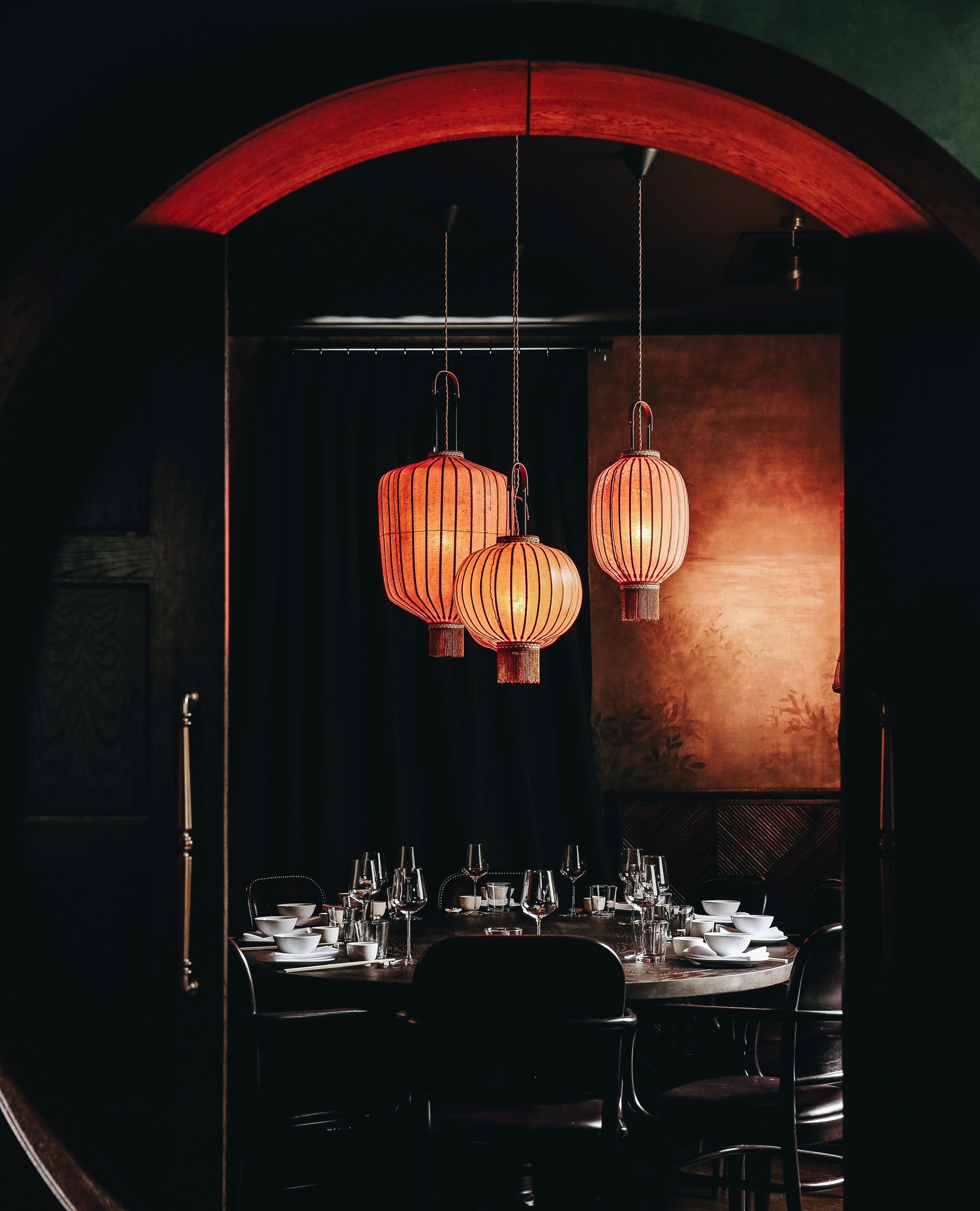 With it's dark green and walnut timber walls, parquetry inlay flooring and curved bar, Stanley is one of the most stunning restaurants in Brisbane—and it's got the private dining room to match. Tucked away on the upper level, this hidden room adorned in hand painted murals is just big enough for 10. Traditional red lanterns hanging from overhead will light your banquet of scrumptious Cantonese-inspired feeds, with dedicated staff to cater to your every need.
Prefer a boozy brunch session? Check out Brisbane's best here.
Image credit: Individual venues