Spice lovers, there's a new place to find flavoursome Thai feeds in the city, and it's one you'll want to take an extended lunch break for.
Taking over the floor above the long-standing Embassy Hotel, Jumbo Thai is completely unlike every suburban Thai restaurant you've ever been to. An upscale spot like fellow newbie Phat Boy, the new city restaurant is helping to raise the bar for Thai food everywhere, dishing it up with a classy new spin.
The restaurant itself is a mix of traditional and modern decor, with a warm but muted colour palette providing a homely vibe. Quirky paintings adorn the walls, including one of a very jumbo-sized man thoroughly enjoying his own Thai feast, while an exposed brick wall features a vibrant mural. High stools overlook the street below on one side of the venue, while on the other side, striped French doors open to reveal a private dining space. No one surface is the same texture as another, but the mishmash of details all comes together in a vibrant and eye-catching space.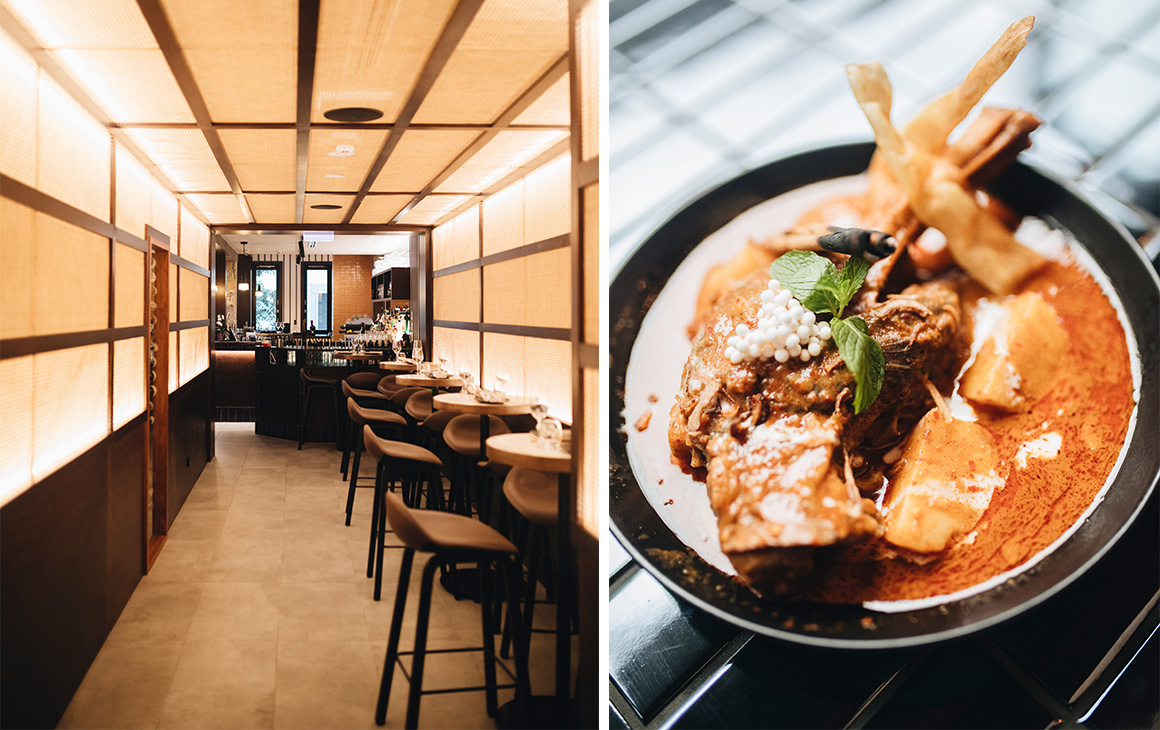 On the menu, you'll find all your favourite Thai feeds elevated to new heights, along with some potential new faves. Of course there's crunchy spring rolls, creamy yellow curry and spicy tom yum soup, but they're given a twist—those spring rolls are filled with five spiced pulled duck, the yellow curry is loaded with chunky local sand crab and the tom yum soup features grilled scampi, scallops, mussels and squid.
Other dishes to book in for and get your hands on are pulled pork Thai tacos with shredded coconut and prawn mince, and the bao buns with soft shell crab, ginger and chilli mayo. After something more substantial, like Mr Jumbo? Try the massaman lamb shank with sweet potato, golden shallots, coconut pearls, a smoking cinnamon stick and crispy potato wafers, or dig a fork into beef cheek green curry with chargrilled eggplant.
It is a city restaurant, so you can expect plenty of good tipples on the menu too, from a lengthy list wines hand-selected to match the flavours on the menu or creative cocktails like the Lost In Chiang Mai, a blend of mezcal, sherry, stonefruit gomme and burnt caramel. Intrigued? There's plenty more where that came from, trust us.
All in all, Jumbo Thai should be on the hit list of any South East Asian cuisine lover, whether it's for a splurge weekday lunch or an epic dinner with the gang. Get all the opening hours and details here.
Frequent long luncher in the city? Check out the CBD's other best restaurants here.
Image credit: Grace Elizabeth Images