Unofficially dubbed Brisbane's best foodie precinct, Howard Smith Wharves has finally put the river city on the map. Nestled right on the riverfront, the wharves boast sweeping views of the city skyline and towering Story Bridge, plus some of the bars and restaurants the city has to offer. Transport yourself to the streets of Greece or knock back a stein in a German-style beer hall—whatever you're vibing, the wharves have it all. Here are our top picks for the best Howard Smith Wharves restaurants.
Greca
If you're a fan of Greek cuisine, this stunning riverfront restaurant is practically guaranteed to sweep you off your feet. Greca is a vision in white and polished concrete, giving off those laid-back beachy vibes we're all so desperately craving. Set your watch to island time and indulge on contemporary dishes championing the wonders of the Mediterranean flavour wheel. Sounds pretty good, huh? Just wait until you try the saganaki.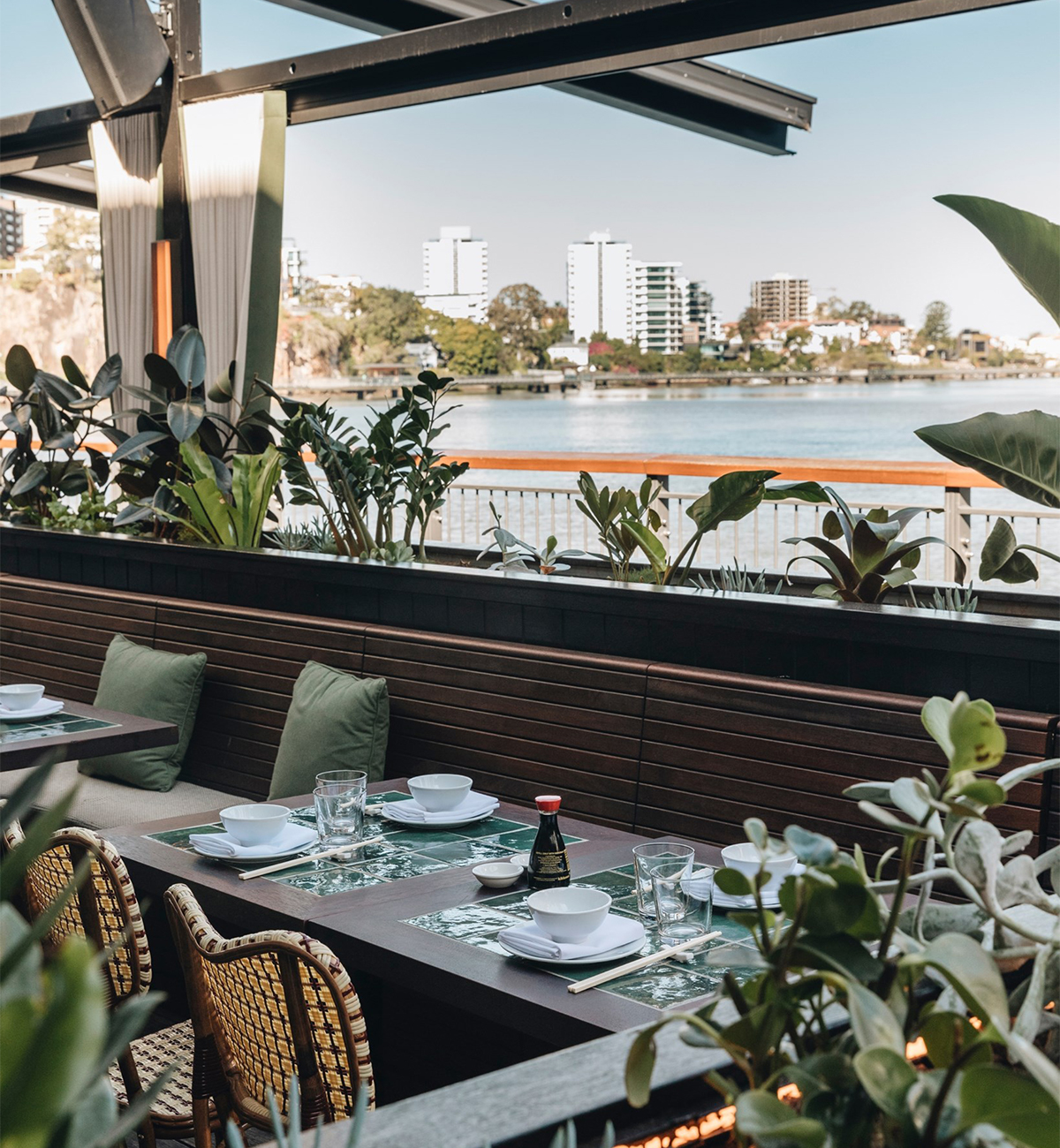 Stanley
If you're a fan of Asian cuisine (let's be real, who isn't?), set your sights on Stanley, Howard Smith Wharves' stunning two-level Cantonese restaurant. Located at the northern end of the strip, the restaurant boasts stunning views out over the Brisbane River, plus plenty of drool-worthy Cantonese feeds to boot. We recommend the Byron Bay Berkshire pork belly, although the saucy Mongolian lamb ribs are worth a taste, too.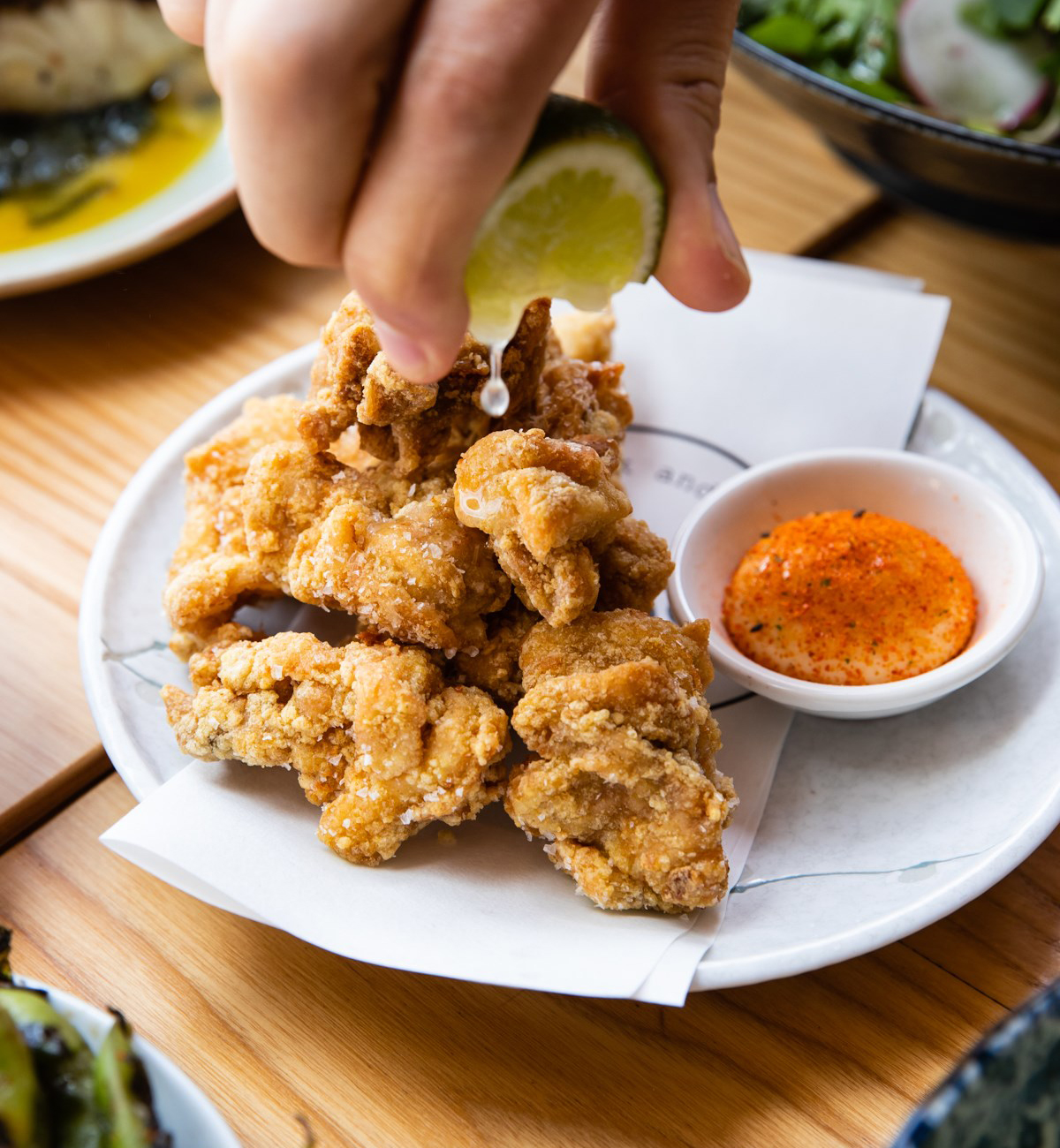 Yoko Dining
Another Asian fave, Yoko Dining is our go-to for all things Japanese. This split-level bistro is serving up izakaya-style bar snacks and shared dishes to tide us all over until trips to Tokyo are back up for grabs. But before you go gorging on kimchi okonomiyaki, soba noodle salad, and chicken karaage, remember to save room for dessert. Yoko's white sesame mochi ice cream is a total game-changer.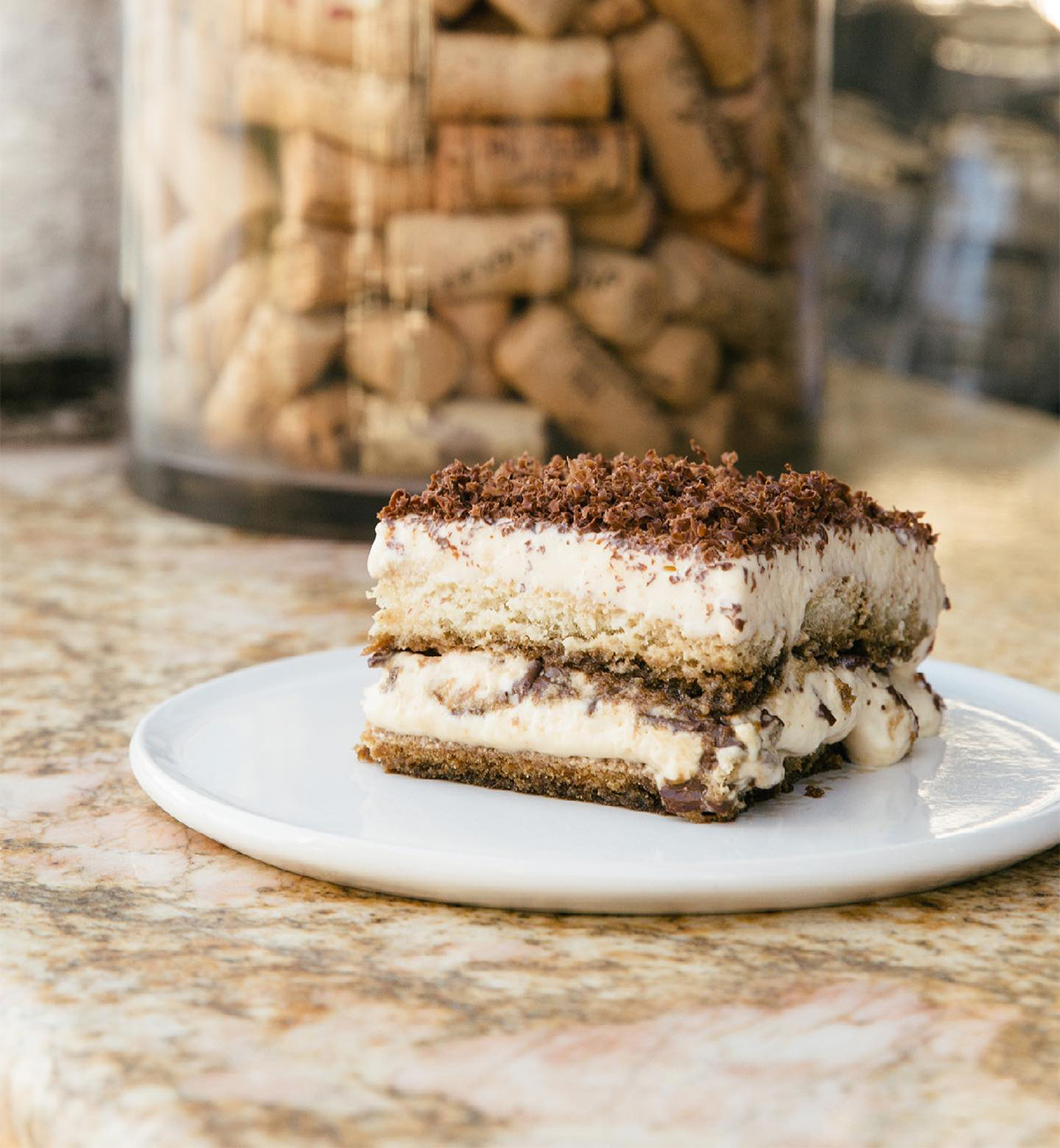 Ciao Papi
Pop-up Italian restaurant turned permanent fixture, Ciao Papi is every carb-craver's heaven. With verandah-dining lining the river, the alfresco menu is an ode to all things Italian—think ribbons of buttered pappardelle, an impressive range of reds and plenty of fresh oysters. Order up an Aperol spritz and prepare to be whisked away to the shores of Italy.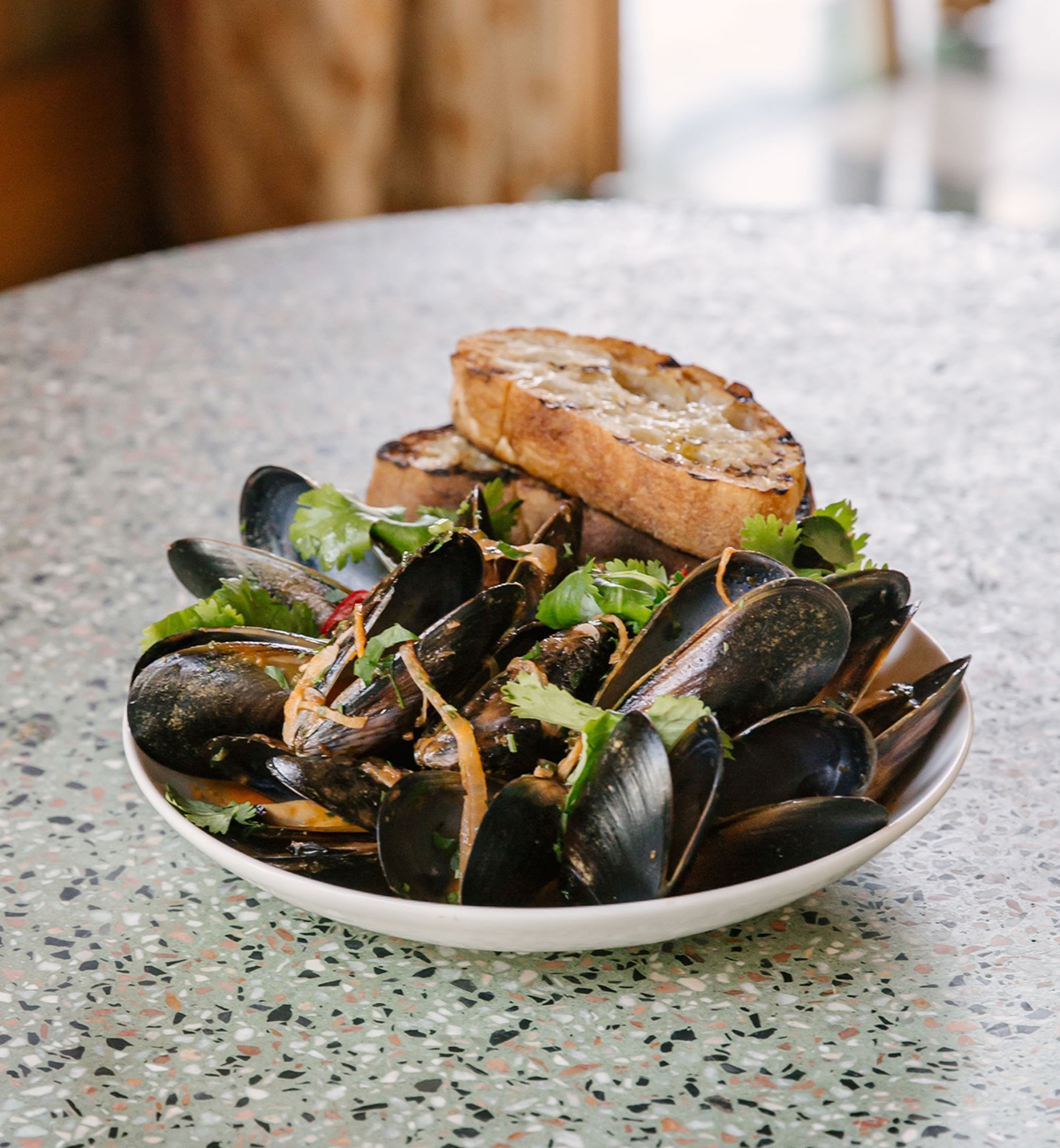 Mr Percivals
Whilst Mr Percivals has garnered a reputation as the place to go for a wild night out, the overwater bar is just as much fun during the day, when they serve up a menu dominated by fresh Moreton Bay Seafood. Think lobster rolls, local prawns, cod roe and crusty baguettes, alongside delicious aperitivo-style dishes served overlooking the water. Sounds like our kind of afternoon.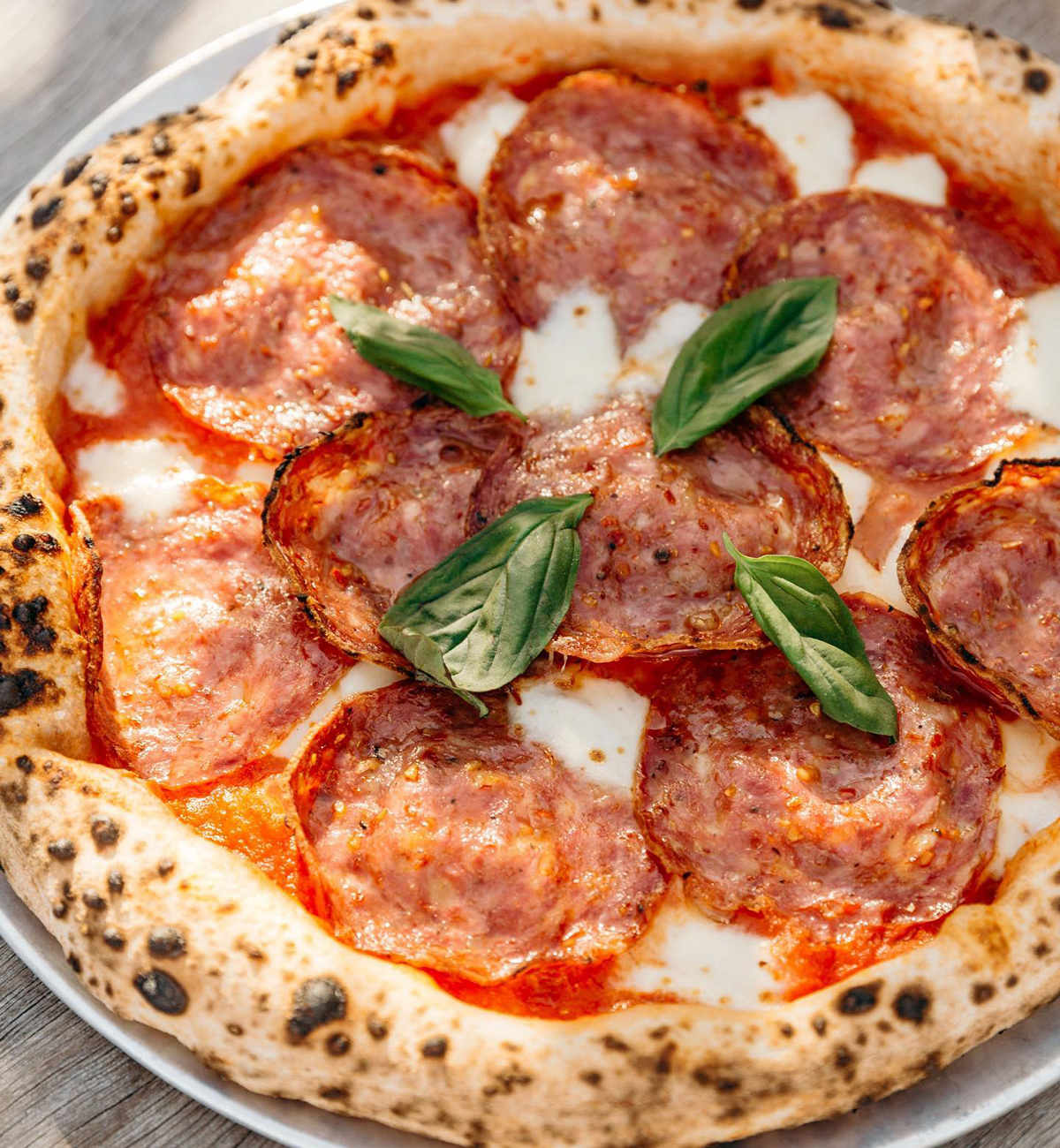 Felons Brewing Co
If you haven't been to Felons, we've got just one question for you—what are you doing with your life? Get out of that rock you've been under and head to the riverfront for some of the best craft brews in town. Great beer aside, Felons also has a top-notch menu featuring all your fave pub grub like woodfired pizzas, burgers and poké bowls. It's the perfect place to swing back a cold one while watching the sun go down over the Story Bridge. Not bad, Brisbane, not bad.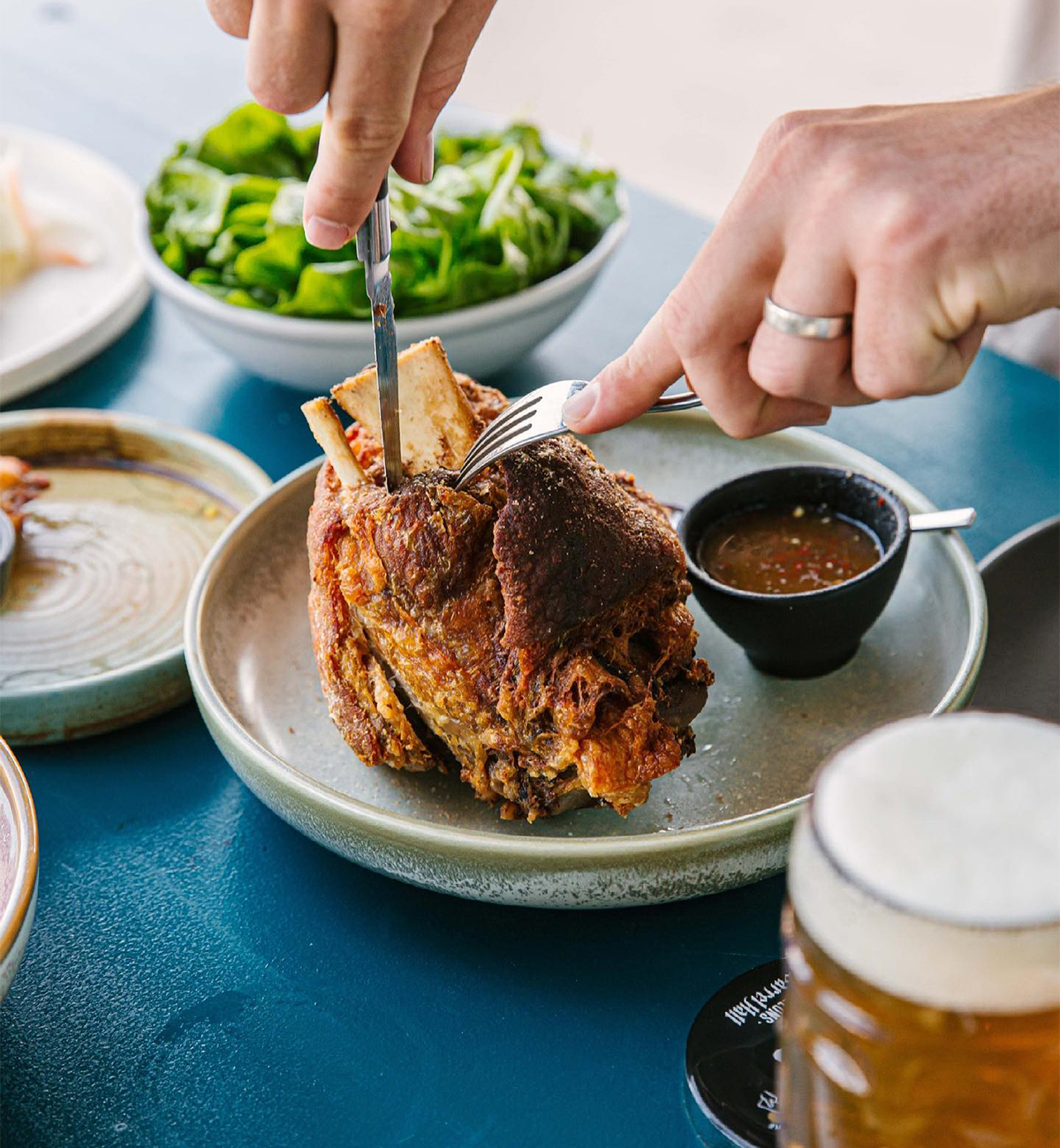 Felons Barrel Hall
YES, eagle-eyed readers, we did just mention Felons, but trust us—the Barrel Hall is a whole different ball game. Not only is their menu a totally different vibe (pork crackling with an Asian twist makes a substantial feature) but the light and airy space has some serious German beer hall aesthetic. Swing by on a Friday night for frothy brews, live music and oh-so-many German steins.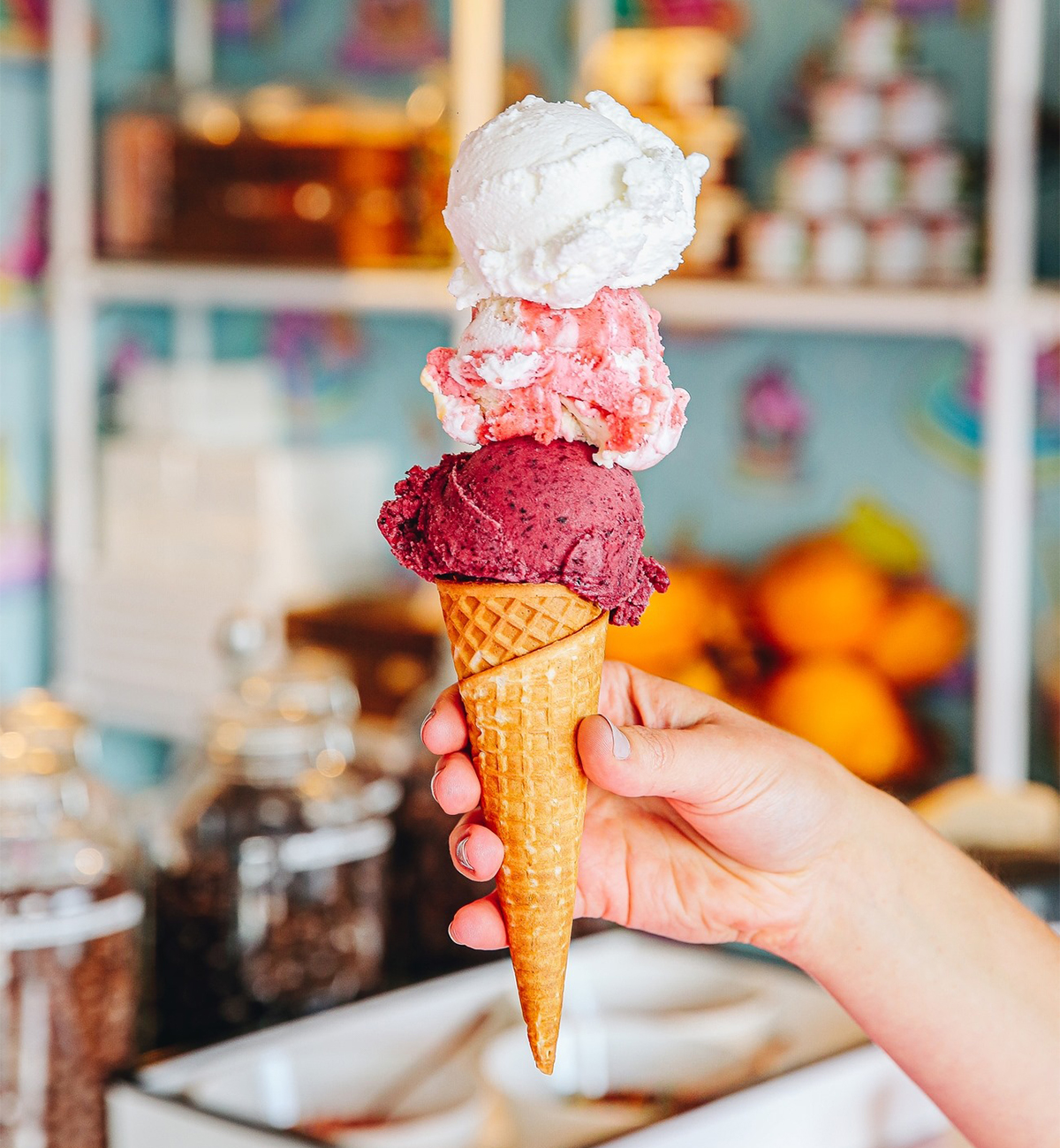 Good Times Gelateria
And now, time for dessert. Nestled beneath Crystalbrook Vincent hotel, Goodtimes Gelateria is serving up good vibes, tunes and delicious gelato by the scoopful at Howard Smith Wharves. With 22 delicious flavours to try, including specialities like baked apple pie and caramelised popcorn, you're sure to find something to drool over.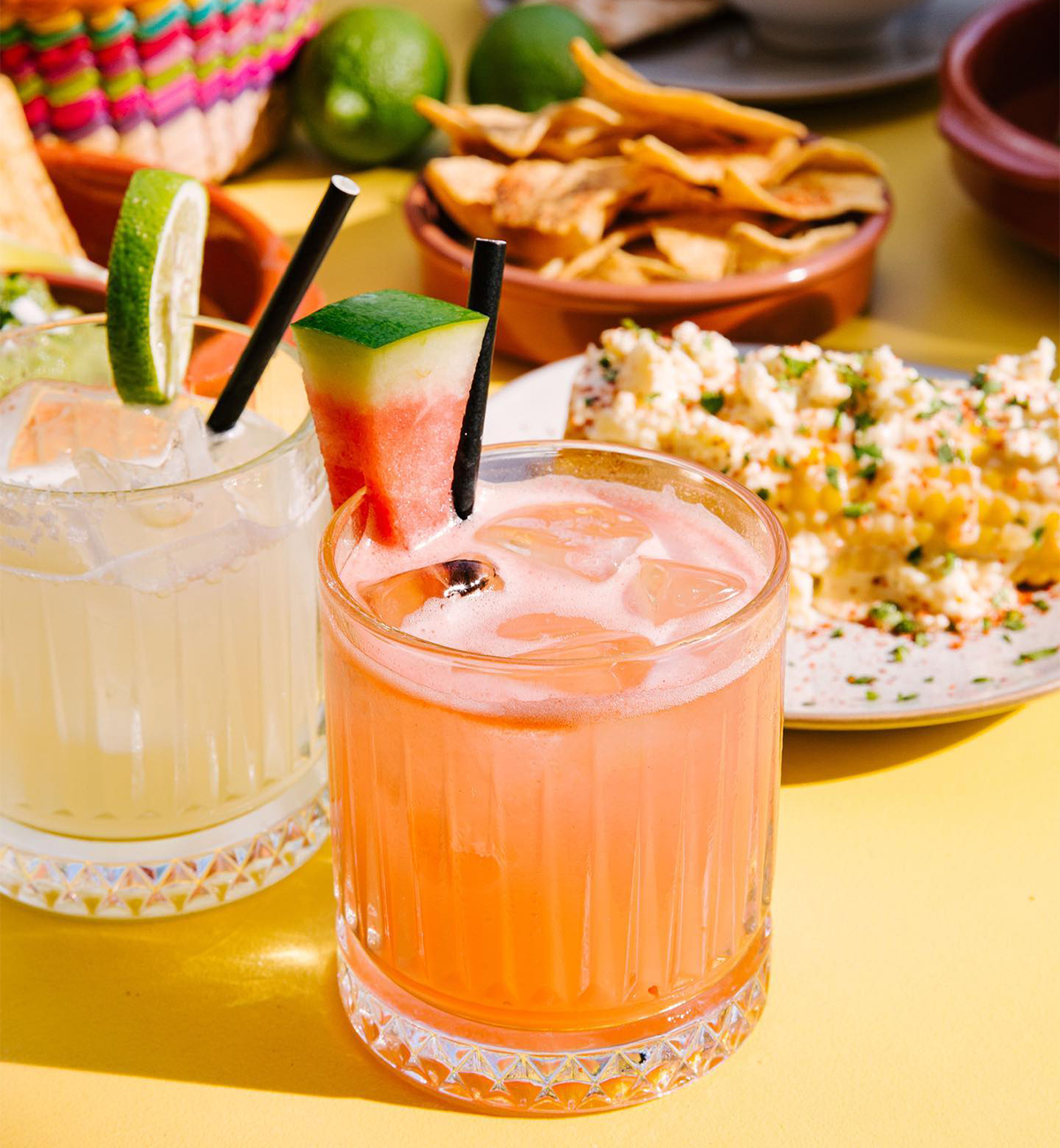 La Mexicana
Pop-ups are a regular feature down by the wharves, and this LA-inspired Mexican cantina is the latest eatery to grace Brisbane's banks. La Mexicana offers uncomplicated Mexican-style street eats alongside cold margaritas sure to spice up your Sunday sesh. The menu is short but sweet, with classic Mexican fare like guac and corn chips, chilli, cilantro and lime, and plenty of salsa. Pair it all with buckets of Coronas and shots of tequila and you've got yourself one hell of a night out.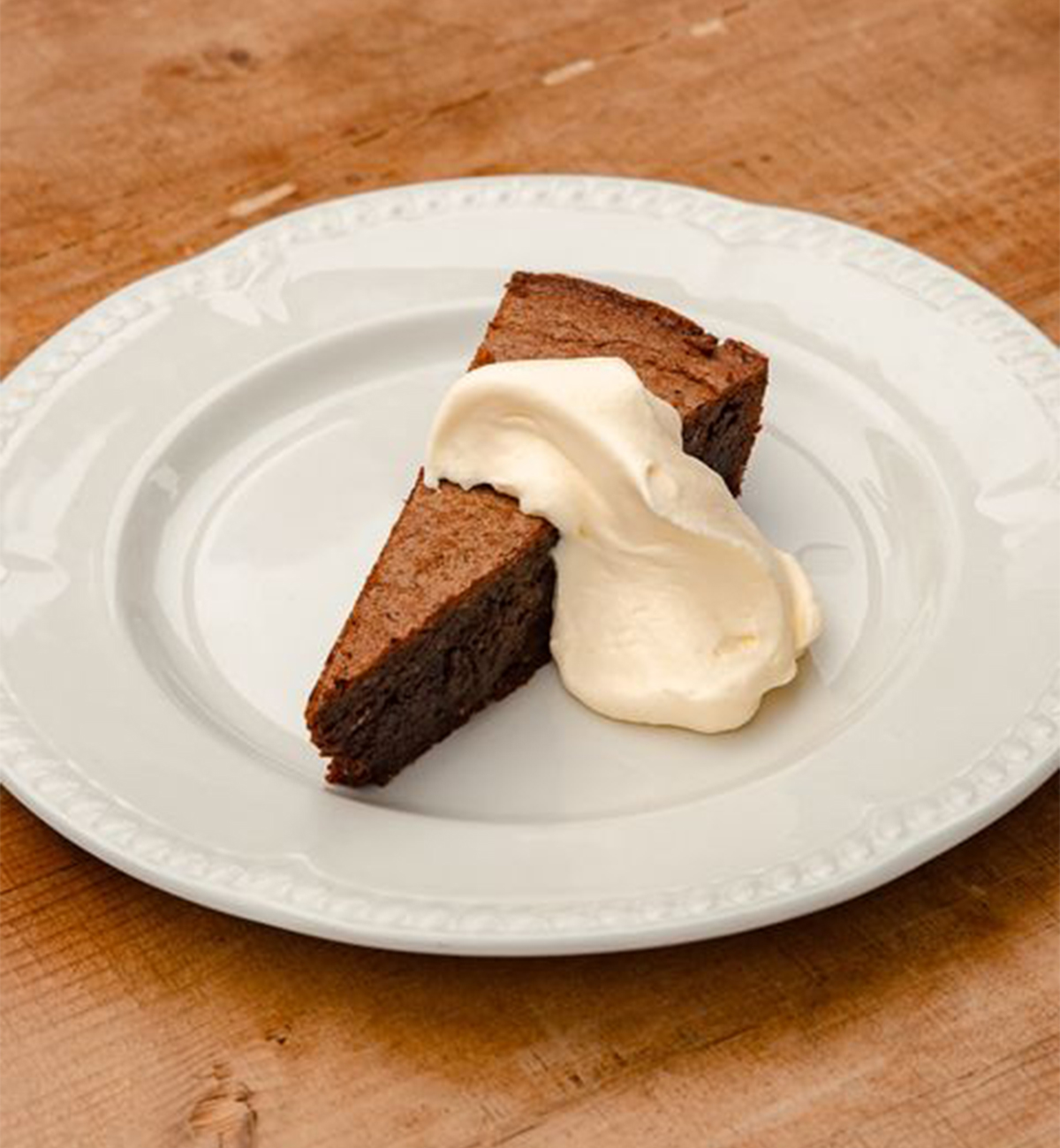 Gigi's
Featuring homestyle meals made over a wood and charcoal grill, pop-up spot Gigi's is our go-to for winter comfort food. Hidden beside the Rivershed Cafe, the pop-up's limited menu includes fresh swordfish, lamb loin cutlets, amazing veggies and salads served with lemon and olive oil. It's the perfect place to knock back a glass without committing to the full restaurant feel.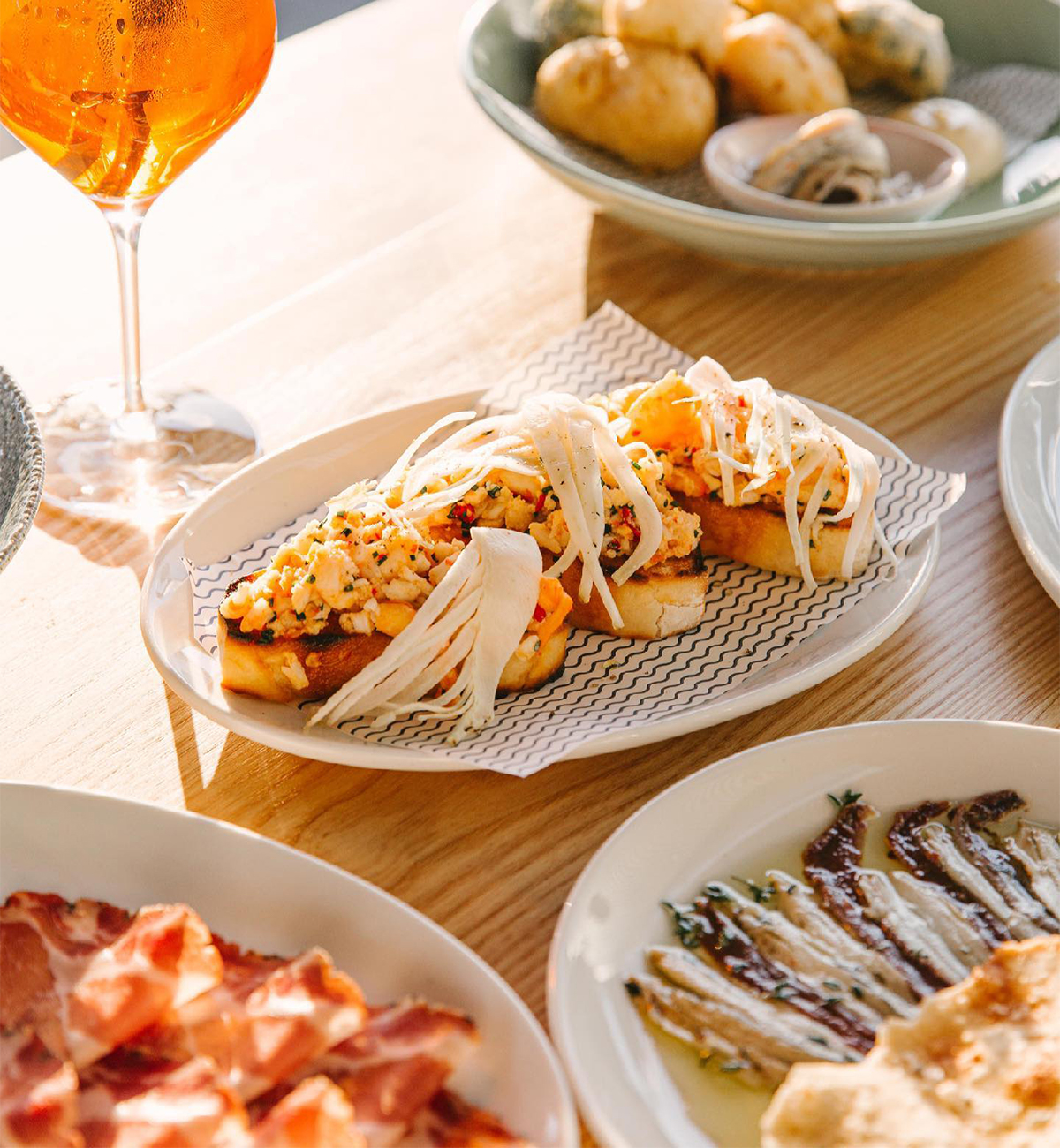 Spuntini
We've got two words for you: Aperol. Spritz. If you're obsessed with Italian vinos, swing by Spuntini and spend the afternoon jamming out to disco tunes while sipping on glass after glass of Aperol spritz. On the pop-up's menu, you'll find the likes of provolone and thyme arancini; spanner crab, fennel and chilli bruschetta; and thin, crispy Italian pizzas—all perfect for eating one handed while you make the most of their aperitivo cocktail menu.
If you love drinking by the water, here are Brisbane's best waterfront bars.
Image credit: Greca, Yoko Dining, Stanley, Ciao Papi, Mr Percivals, Felons Brewing Co, Felons Barrell Hall, Howard Smith Wharves