Howard Smith Wharves has been dominating headlines this month—and understandably so, given it's one of the biggest developments happening in Brisbane right now.
With a slew of new venues having just opened as part of the overarching precinct—Felon's Brewery, Howard Halls and the impressive new parklands last week—and more to come before the year is out (Jonathan Barthelmess' Greca opens next weekend) it was all eyes on Mr. Percival's, Brisbane's first overwater bar, as it opened yesterday evening.
Named after a very famous pelican in the Aussie movie classic Storm Boy, like the 1976 cult classic you'll soon realise Mr. Percival's is no ordinary ode to the namesake.
The octagon-shaped structure is certainly unique; it takes its inspiration from the Victorian grandstands that reside in many Brisbane parks, paying homage to the rich (if sometimes hidden) heritage dotted all over town.
Designed by iconic Brisbane interior designer, Anna Spiro, the interior is as quirky as it is beautiful. Oak panels completely cover the walls and ceilings, while the peppermint green and burnt orange soft furnishings, terrazzo floors and bronze bar Oak-panelled walls and ceilings create warmth, while the peppermint green and burnt orange soft furnishings, terrazzo floor and bar all serve to create a very Mediterranean look and feel.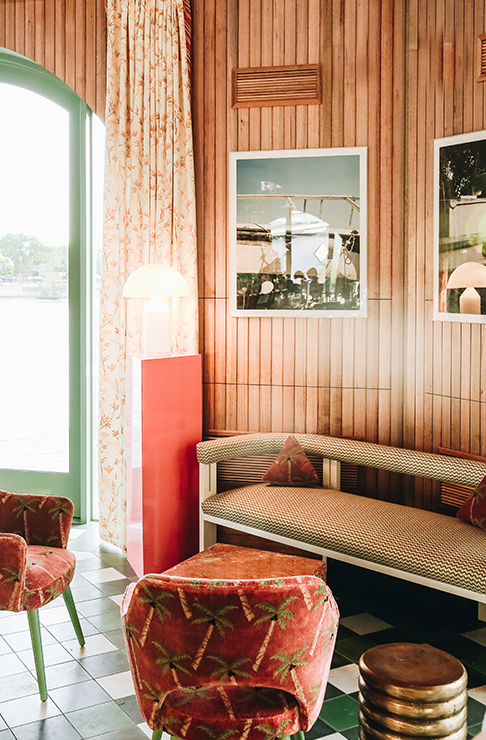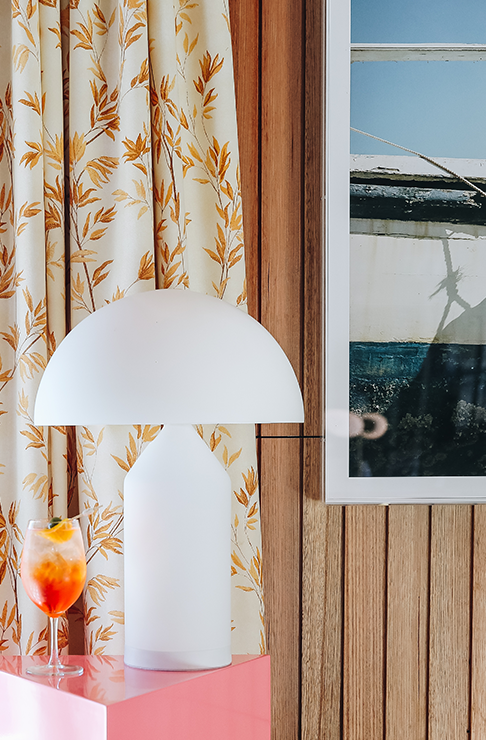 Completely taking advantage of the river and city skyline views, the incredible structure has also cashed in on those water breezes, with large archways providing mother nature's air-conditioning. Two large alfresco decks flank either side of the main building, ensuring we all take full advantage of our balmy summer evenings.
Mr. Percival's, while predominantly a great place to grab a drink, is also home to a mean food menu. Damien Styles (of Fish House fame) heads up the kitchen, ensuring produce is local (we're talking Moreton Bay local). Seafood dominates here, with lobster rolls, local prawns, cod roe and crusty baguettes, alongside aperitivo-style dishes all nodding to the location.
Behind the bar, you'll find a wine list featuring some incredible local boutique drops, while the cocktail menu is a 17-strong power list of classics, while on the taps is beer from HSW neighbour, Felons.
Until now, Brisbane has been hesitant to take full advantage of the river that snakes our city (there are literally only a handful of locations where you can drink and dine by its bank) so the timing of Mr. Percival's could not be more indicative of something bigger.
It represents a larger shift in our city culture's thinking and the way we use and experience the city; maybe we're growing up a bit, shaking off the 'big country town' rep and becoming more comfortable with the notion of becoming a 'world city', maybe we're waking up to the incredible outdoor lifestyle Brisbane is revered for.
Either way, we're here for it. Welcome to the fold, Mr. Percival's, you've been worth the wait.
Image credit: provided