Whether you're in for the nutritional benefits (seriously, Google it), the bougie visuals, or the amorous after-effects, there's no denying the unique delight of oysters.
We asked Urban List readers for the best spots to dine on oysters in Brisbane, so here are their top picks.
Shucks Bar
Manly
It doesn't get better than downing oysters with a sea breeze, which is exactly what you can do at Shucks Bar. These guys source oysters from across Australia, with origins including St Helens Coffin Bay oysters, Port Stephens Sydney rocks, and local Straddie oysters too. You can always opt for natural oysters, and the menu also offers a weekly dressing.
Mr Percival's
Brisbane City
A river breeze pairs perfectly with a spritz and a few cold ones (oysters, that is), and that's exactly what they're serving up at Mr Percival's. Find a spot on either of the huge decks and dive into plates of freshly shucked oysters with a classic mignonette, or go big with a ​​seafood platter packed with king prawns, oysters, sashimi and Moreton Bay bugs.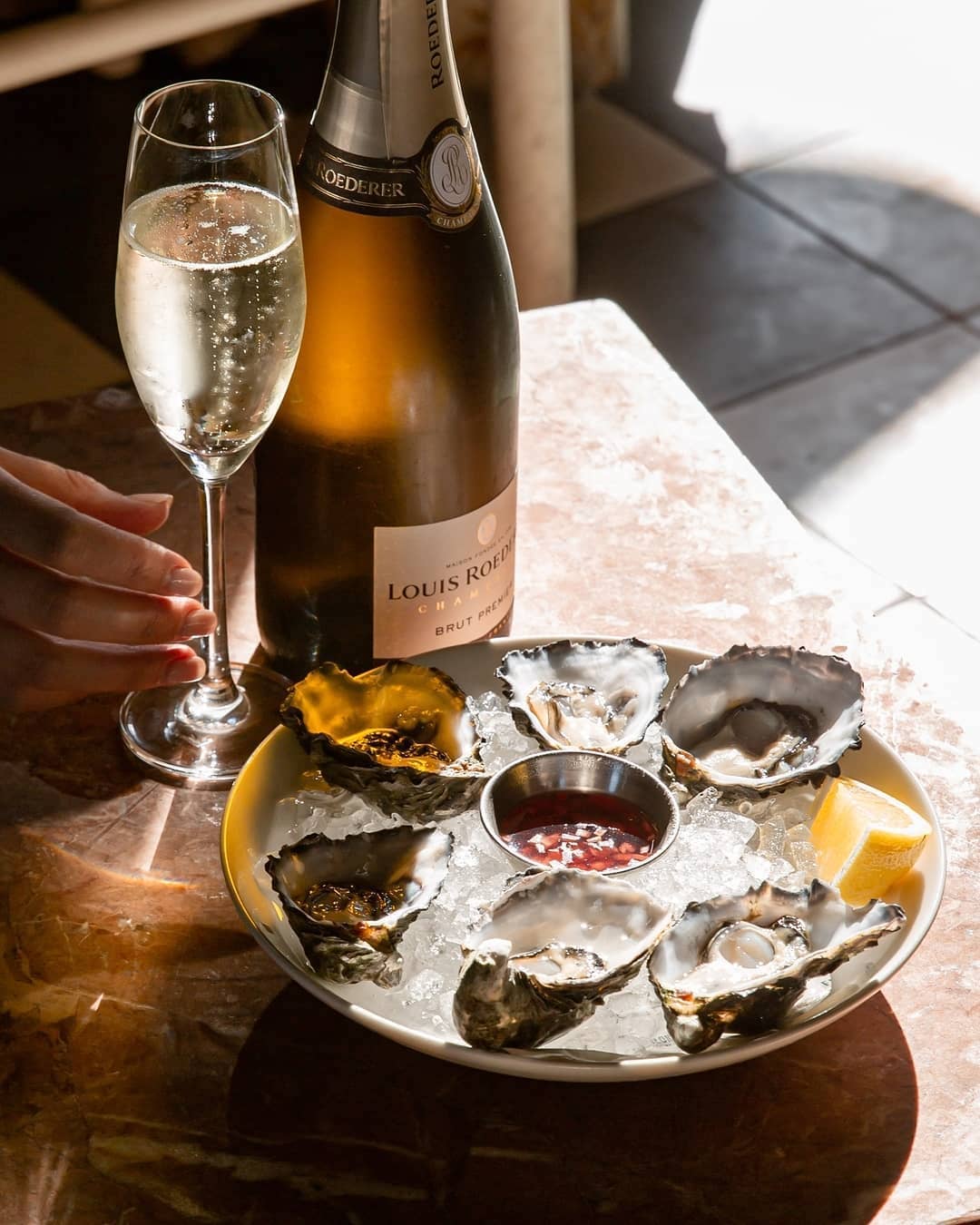 Reef Seafood + Sushi
Newstead
Perfect for everything from a mid-week meal to a serious seafood blowout, Reef offers all the classics and some Asian-inspired creations you need to try. When it comes to the oysters, you can grab 'em Kilpatrick, mornay, crumbed or with miso at six for $22, or browse the cabinet for the freshest natural oysters at market price.
Shuck It
Hemmant and Hamilton
Savour oysters from sources including Stradbroke and Moreton Islands, Bega, Camden Haven, Dunalley, St Helens, Bruny Island, Coffin Bay and Kangaroo Island at Shuck It, which offers wholesale and retail oysters to the masses. You can go natural from just $1 per oyster, enjoy dressings like virgin Mary, salmon pearl or wakame, or get warm Kilpatrick or Mornay oysters right off the grill. Shuck It trades Monday–Saturday at their production facility at Hemmant, or you can catch them on Fridays and Saturdays at Eat Street.
SK Steak & Oyster
Fortitude Valley
It's all in the name… No meal at SK Steak & Oyster is complete without a few oysters, which are sourced daily and served with a luxe champagne mignonette. We wouldn't judge if you stopped by for a dozen with a side of bougie French fries and called it lunch.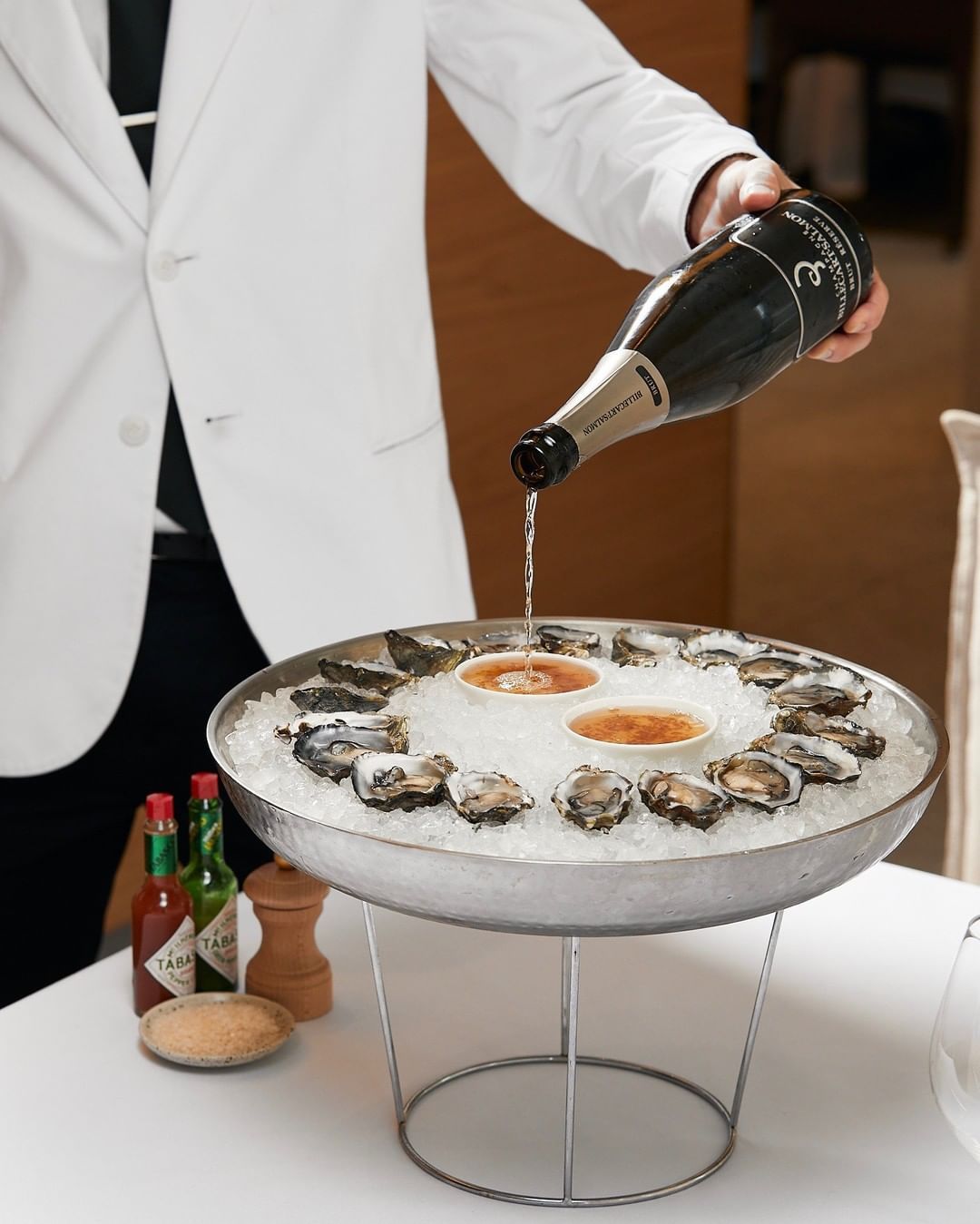 The Prawnster
Kangaroo Point
You can't get more legit than downing oysters, prawns, bugs and lobsters on a former trawling boat that rocks with every passing vessel on the river. The Prawnster offers super-fresh seafood and lets you look after everything like sauces and sides so you can create your ultimate seafood feast, with oysters available by the half-dozen or dozen, or on a few of their epic towers. They provide the lemon, so don't forget to BYO mignonette or hot sauce if you're a dressing kinda person.
Blackbird
Brisbane City
It goes without saying that there's something a little bougie about oysters, which makes Blackbird the perfect spot to kick back with a couple and epic views of the river and Story Bridge. Go natural with the day's delivery from the market, or top them with green onion and Yarra Valley salmon roe or native mignonette.
Want more recommendations from Urban List readers? Check out their picks for Brisbane's best schnitties here.
Image credit: Shuck It, Mr Percival's, Sk Steak & Oyster