Ok so if you haven't heard of Cocktail Porter, we are so excited to introduce them to you.
Cocktail Porter (the absolute geniuses that they are) is a nationwide cocktail delivery service—but not just any delivery service. Think HelloFresh but for super delicious cocktails.
In a regular shmegular box you get enough ingredients (the highest quality ingredients we might add—luxury vibes for sure) to make a heap of cocktails, delivered right to your door. Regular sips on offer include espresso martinis, tommy's margaritas, negronis and even Gelato Messina collabs featuring their iconic jarred dessert toppings.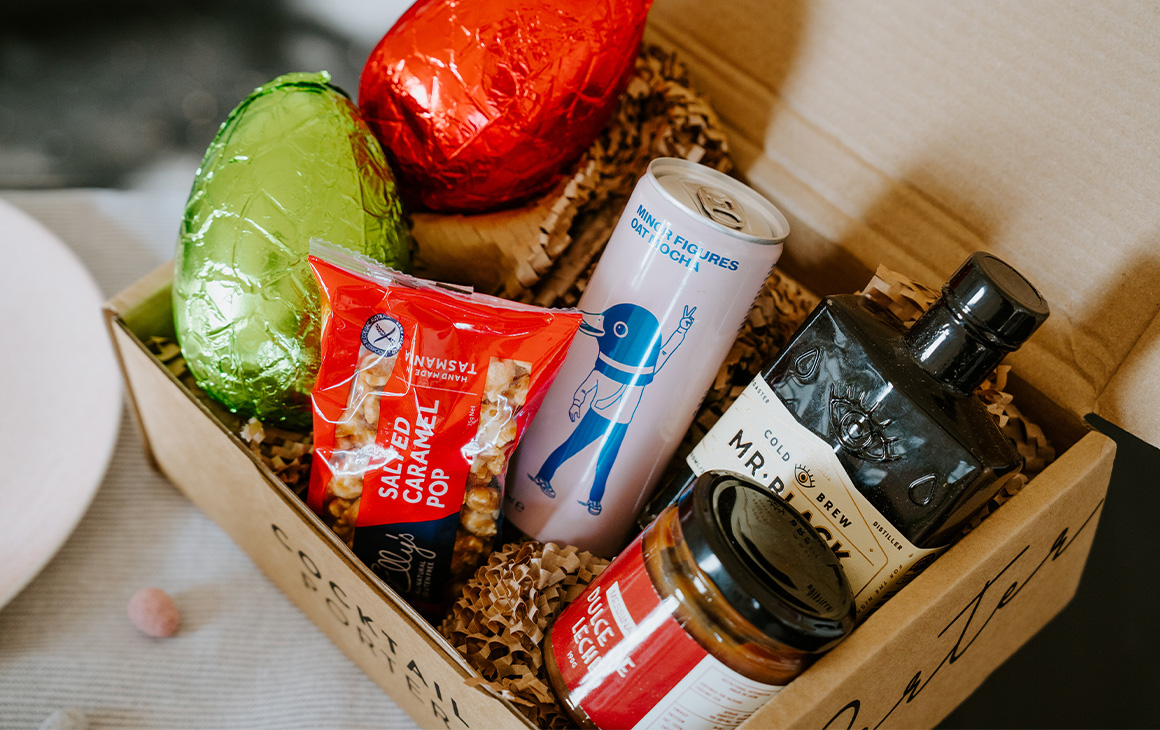 Speaking of collaborations, they've just launched perhaps their most delicious one yet: DIY Salted Caramel Easter Cocktail Kits complete with chocolate Easter eggs to serve them in. Get this bad boy delivered and in no time at all you'll be sipping on a combo of Baileys Irish Creme, Messina Dulce de Leche, cold drip coffee and Mr Black Coffee Liqueur. Just shake and pour into the chocolate eggs supplied, then top with pieces of popcorn and drizzle with Messina's Dulce de Leche sauce. Easter with the fam just got a whole lot easier to swallow.
Each of the Cocktail Porter DIY Kits are available in a small size designed to create five bar-style cocktails for $80 and a large size designed to create 12 bar-style drinks for $145. They're on sale for national delivery here, but be warned, they're going to sell out quick.
Want more Easter sweetness? Check out this incredible Easter cake recipe.
Image credit: Supplied