An institution among pizza and pasta lovers on the Gold Coast, Gemelli Italian has finally made its way to Brisbane, and brought its Nutella bomba dessert with it. If you don't already know it from their Broadbeach location, this rustic Italian spot is all about traditional recipes passed down from owners James and Alec Carney's grandparents, with a few untraditional creations thrown into the mix—and you should be drooling in anticipation now that it's made its way north.
Taking over the space on the corner of James Street and McLachlan Street in the Valley (where Lululemon and Bucci used to reside), the glam, split-level space is completely unrecognisable from its former life as an activewear store. Transformed with dark wooden archways and a patterned ceiling, the venue features a large marble bar at one end, but that's not the only spot pouring drinks—right next door is Bar Tano, an opulent aperitivo bar decked out in green marble polished concrete and shiny mirrors. The bar is just the spot for a pre-dinner Aperol spritz, or even to settle in for the night with plates of salumi and a journey through the lengthy wine list.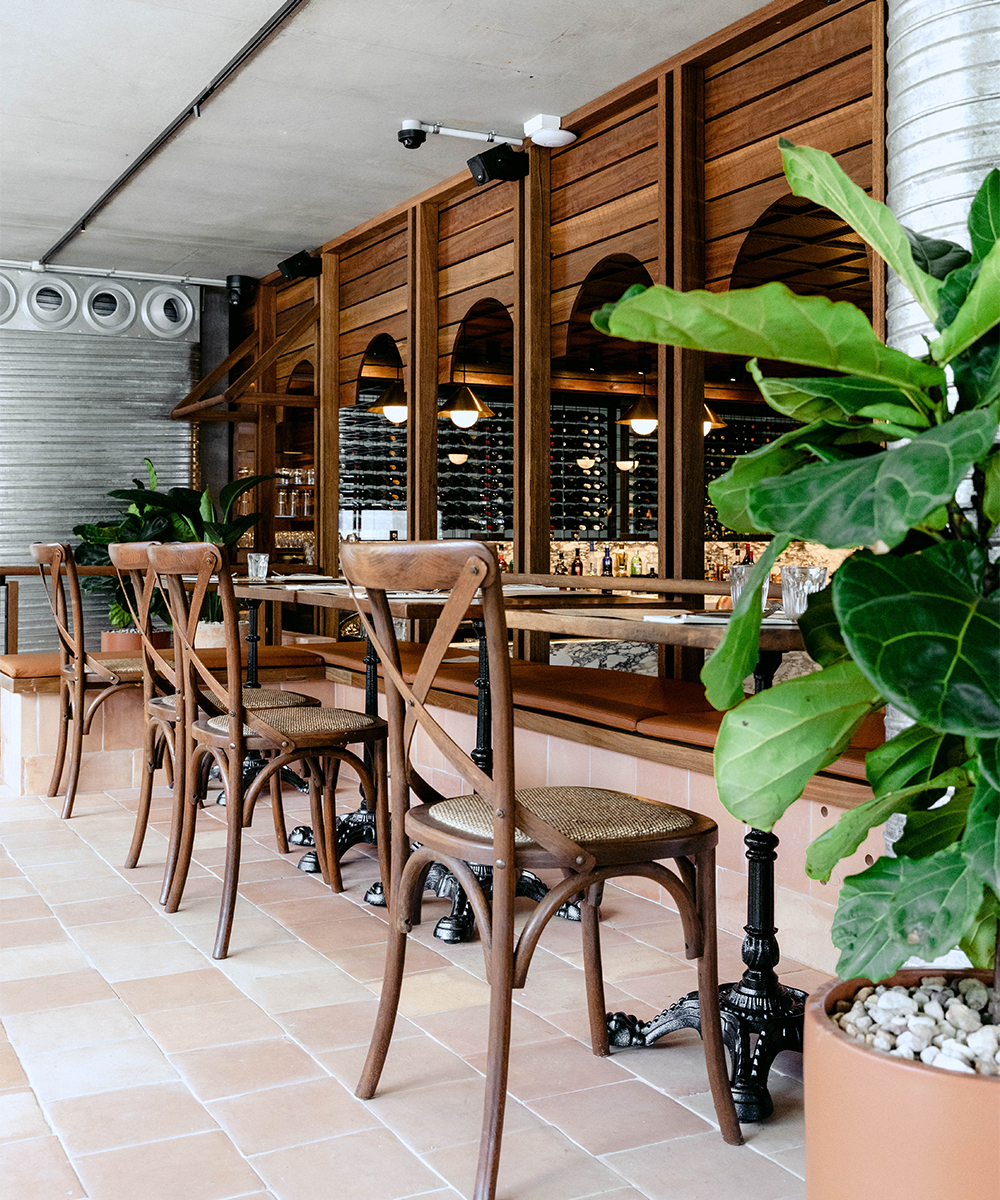 If you do make it to the restaurant itself though, better loosen your belt, because you're in for a feast. With a menu much the same as the original Gold Coast spot (why mess with what isn't broken, after all), start things off with some antipasti, from the simple warm mixed olives or garlic focaccia to the the likes of mushroom arancini and pan-fried ricotta-stuffed zucchini blossoms.
Next up, you've got a difficult choice on your hands—pizza or pasta? To make the decision a little less harder (well, we think so), you can opt to have any of the housemade pastas served up in a wood-fired pizza bowl. Slow-cooked oxtail and pork shin ragu with rigatoni served up in a doughy bowl you can eat? We know what our usual order is going to be, though the Roma pizza topped with fior di latte, prosciutto di parma and burrata cheese comes in a close second.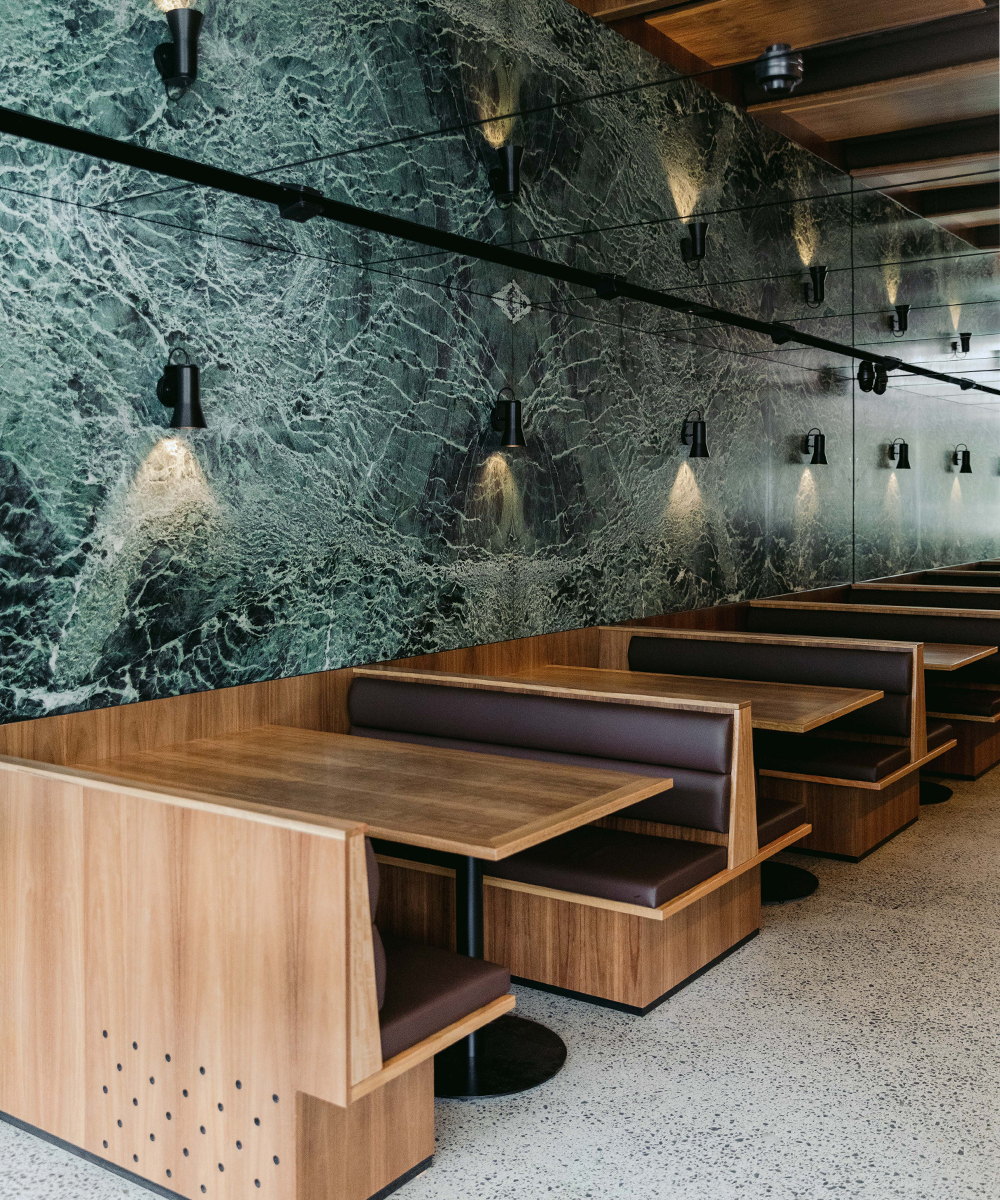 Of course, if neither takes your fancy (or you thought ahead and wore VERY loose clothing), there's also the secondi dishes—think Vitello Saltimbocca, prosciutto di parma-wrapped veal pan fried in white wine and garlic, or the Melanzane alla parmigiana, a lasagna-like dish of layers of eggplant, buffalo mozzarella and Napoli sauce baked to perfection.
We're not done yet though—the dessert menu awaits. Much to our joy, the venue's infamous Nutella bomba has made its way south, and you definitely want to save room for this deep-fried Nutella calzone sprinkled with cinnamon and sugar and served up with vanilla gelato. Prefer a classic? There's also tiramisu, vanilla panna cotta and bomboloni on the line up.
Basically, if you're a lover of Italian fare, you're going to want to book a table stat. Gemelli Italian is open now and you can find all the details you'll need to know right here.
That's not the only James Street newbie—a greenery-adorned Middle Eastern cafe also just landed on the strip.
Image credit: Supplied