Prepare yourselves, pasta lovers, because with at least another five days in lockdown ahead of us and everyone craving some serious comfort food, we have the news you need—Brisbane's lasagne drive-thru is coming back for another round.
Created by Dalton Catering, one of Brisbane's finest catering company, The Lasagne Drive-Thru launched in a previous lockdown, after cancelled events left the business reeling and in need of a way to pay their staff.
Once again landing at the site of CJ's Pasta in the Valley, which Dalton Catering took over last year, the drive-thru will be dishing up saucy lasagnes, ready to heat and eat at home, with pasta and salumi on the menu too this time round. You will need to call to pre-order, so give them a buzz on 0404 219 757.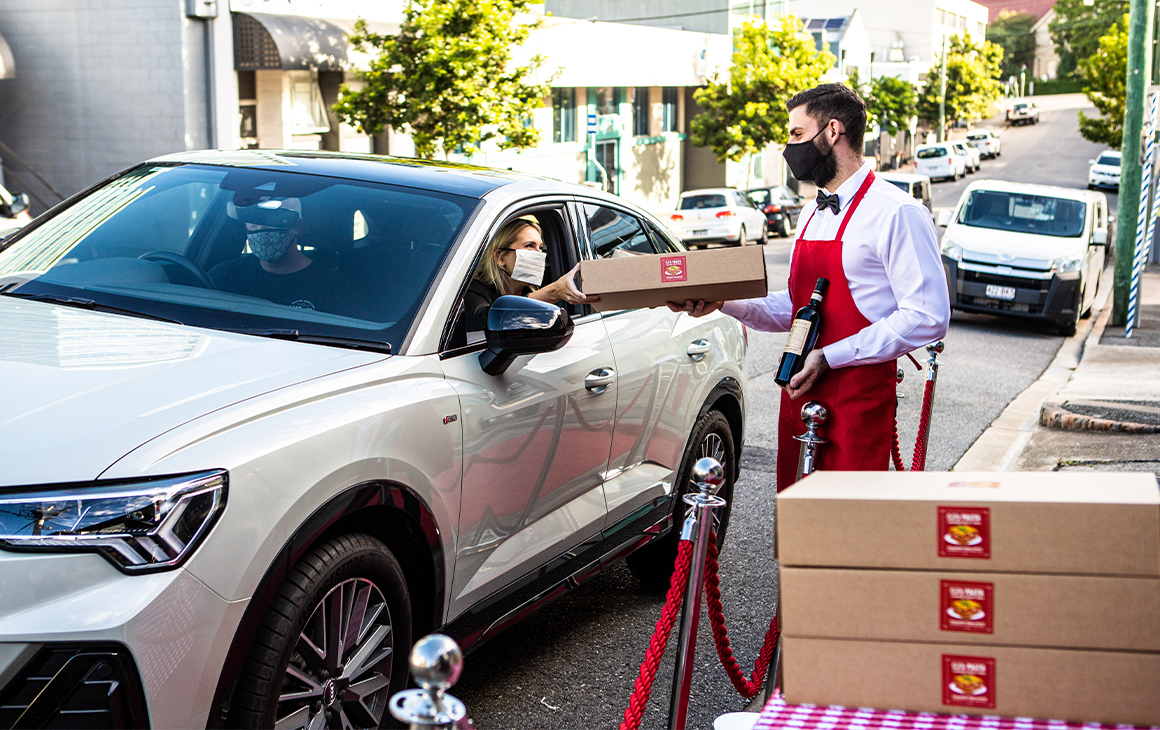 The 1kg lasagne comes in different flavours—there's the classic beef ragu lasagne for $50, or you can get a sandcrab or black truffle and beef ragu lasagne for $60 (you can also get one of each for $120). Each dish comes with a hefty slab of foccacia, and is large enough to feed two to three. You can also add on a box of salumi for $40 if you're extra hungry. As well as lasagne, you can pick up fresh pastas to pop in the fridge for another night's feed.
When you order, you can also donate $5 to help provide a meal for hospo workers and their families who've lost their income during lockdown. One of those hospo workers in need? Stop by from 5.30pm each day and you can pick up a free meal, no questions asked.
The Lasagne Drive-Thru will be open at 22 Prospect Street, Fortitude Valley from 2pm on Wednesday 4 August, and will be operating from12pm–5pm every day until Saturday, and longer if lockdown is extended.
The Details
What: The Lasagne Drive-Thru
Where: 22 Prospect Street, Fortitude Valley
When: From 2pm Wednesday 4 August and 12pm–5pm every day until Saturday
If you love a drive-thru, check out The Yiros Shop's first drive-thru store.
Image credit: Supplied