Everton Park just seems to get tastier every week, and as of this Friday there'll be yet another dining spot to tempt you over to the north side. Take all your senses on a gastronomic journey with the punchy flavours of Southeast Asia at Everton Plaza's new dining destination, Mai Gai. Led by head chef ​​Suchada Nakbunchuay (whose credentials include Byron's esteemed establishment, Bang Bang) and her team of talented cooks, this suburban gem fuses Thai, Indonesian, Laos, Cambodian and Vietnamese cuisines for a menu you'll want to sample a few times over.
Head on in through the massive sage green barn-like doors to be impressed by the interiors (created by The Retail Designers), with peach-coloured ceilings contrasting with teal walls and dark timber tables and chairs, all of it adorned with plenty of greenery. You'll also notice a collection of knick knacks lining the walls, as though collected by an adventurous explorer, while the open kitchen and bar teases your senses by giving you a sneak peek at the dishes being prepared. Outdoor dining is also available, for those who would prefer to experience their food journey alfresco.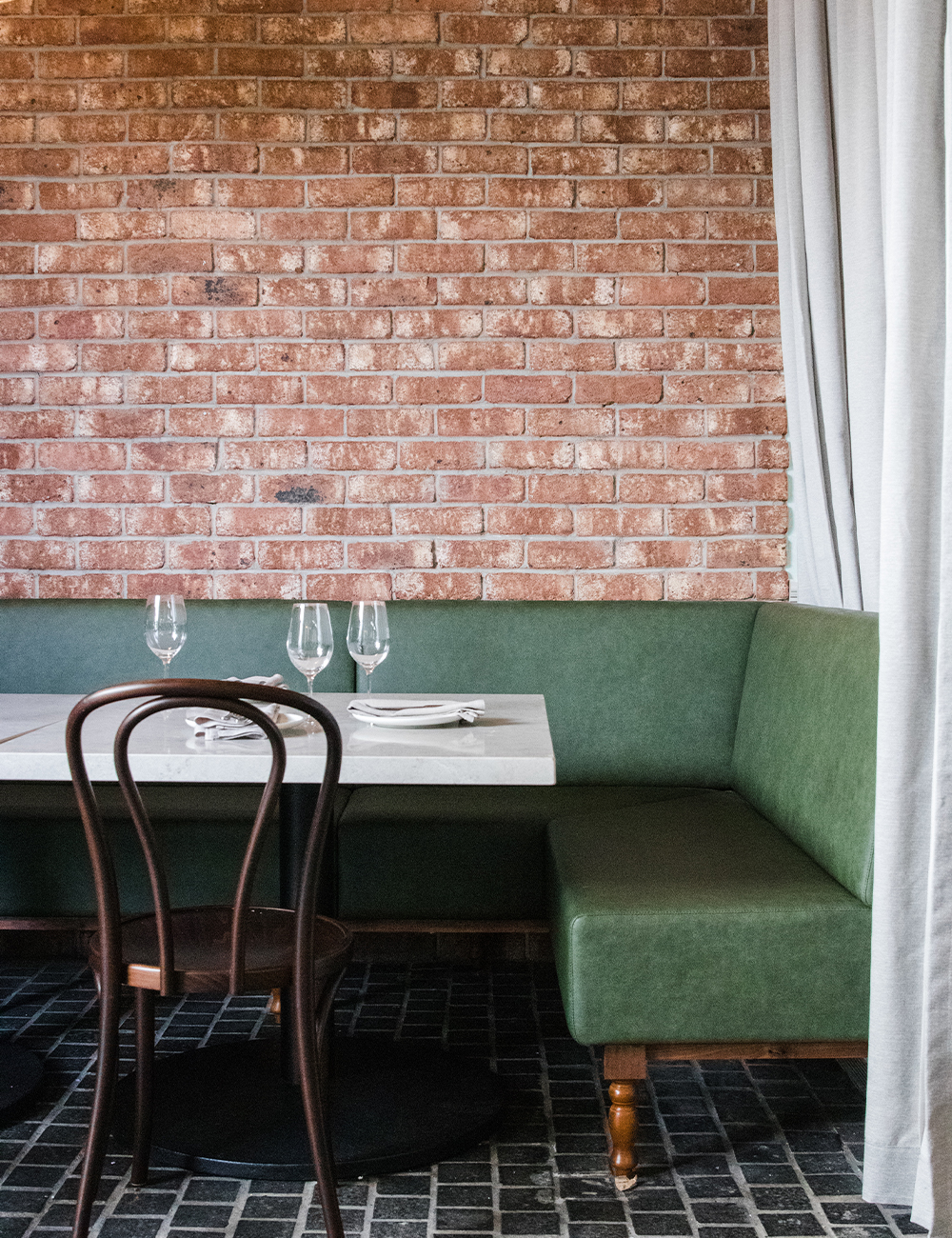 Now, the question on everyone's lips—what delicious dishes constitute the menu of this Southeast Asian-fusion joint? Well, believe us when we tell you that you're in for a fiery feast. As far as starters go, we can never go past a bao bun, and Mai Gai has four to choose from—karaage chicken, Moreton Bay bug, pork belly and brisket massaman (the Moreton Bay bug would be our pick). If seafood is more your jam, you may have a hard time deciding between the prawn toast, king fish sashimi or Sichuan salted squid (or don't choose and try all three).
Following up with mains may prove an even harder decision, with a heap of diverse and delectable dishes to choose from. Maybe a crowd favourite with a twist, the cashew chicken with wok tossed snake beans, capsicum, toasted cashews in a chilli jam sauce tickles your fancy. Or perhaps you can't go past a pad see ew, and Mai Gai's take on this traditional dish with braised beef definitely doesn't disappoint. But, if you really want to wow all your senses, sight included, you have to try their crispy whole baby fish with house made sweet chili, kaffir lime and herbs. Really can't decide? Opt for the six-course banquet to ensure you get a mouthful of all of their best dishes.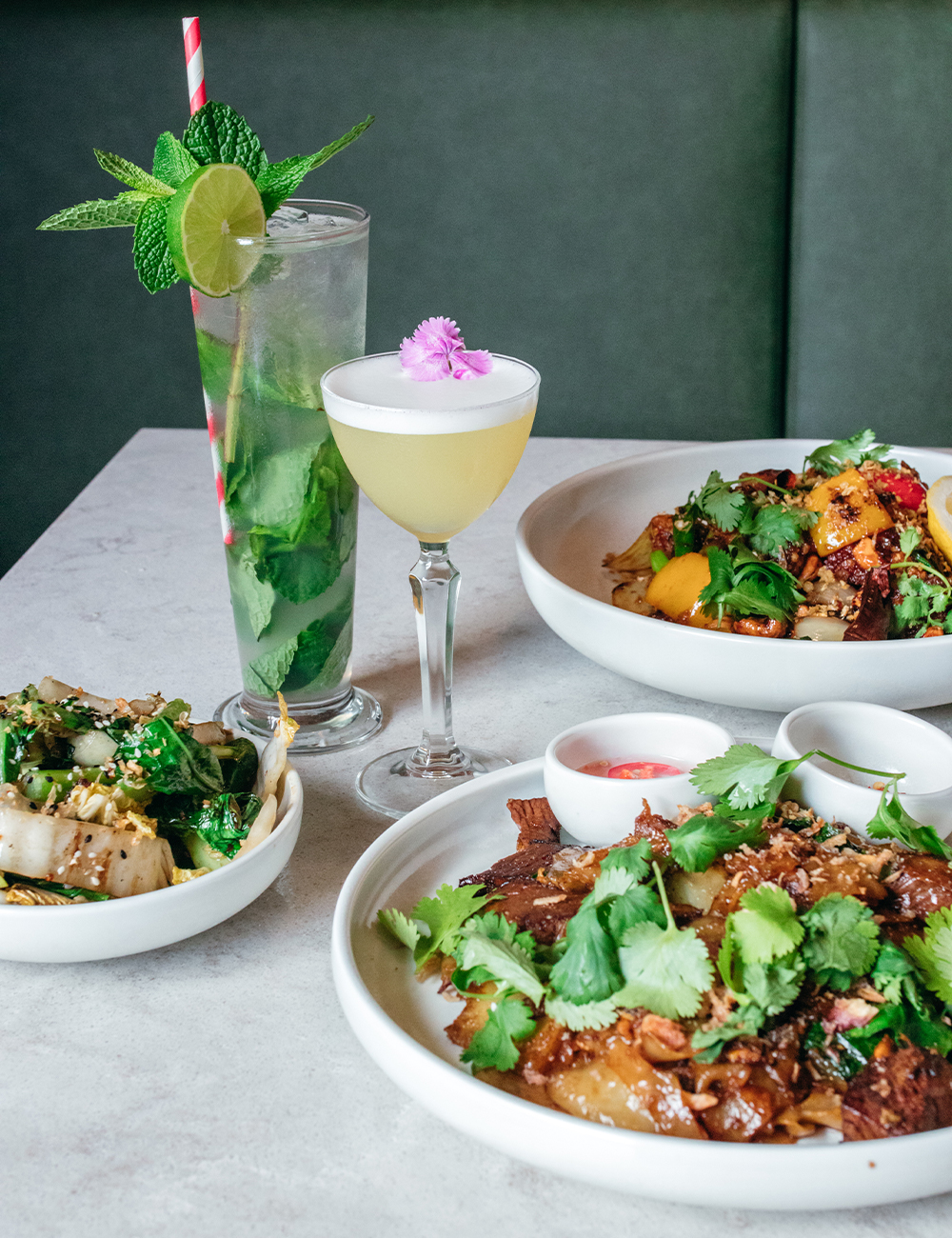 If you need a little something to sip on while you feast, quench your thirst with one of the restaurant's creative cocktails. Personally we're going bananas for the Monkey Magic, with malibu coconut rum, butterfly pea syrup, pineapple and lime juice, but you could also curb your sugar cravings with The Cookie Gai, a concoction of vodka, white cacao, cookies and cream, Mozart white chocolate, coconut cream and vanilla ice cream. Mai Gai also offers a generous variety of wine, both by the glass and by the bottle, as well as a handful of beers if cocktails aren't your style.
Essentially, if you love all things sweet, spicy, salty, sour and creamy, you'd be crazy not to head down to Everton Plaza's new gai on the block. Book your table now at Mai Gai and let their food do the talking. Find all the details right here.
You'll find more of Everton Park's best restaurants here.
Image credit: Ranyhyn Laine