If you're the type of person who watches Australian Ninja Warrior and thinks "I could definitely do that," then we have news for you.
Now open in Guyatt Park in St Lucia and newly landed in Teralba Park in Everton Park are two Park Warrior obstacle courses—think a jungle gym inspired by the insanely difficult challenges on Ninja Warrior. Though we say jungle gym, this is no kid's playground—it's designed for warriors 12 and up, and frankly, we think even the grown ups will have their work cut out getting through it.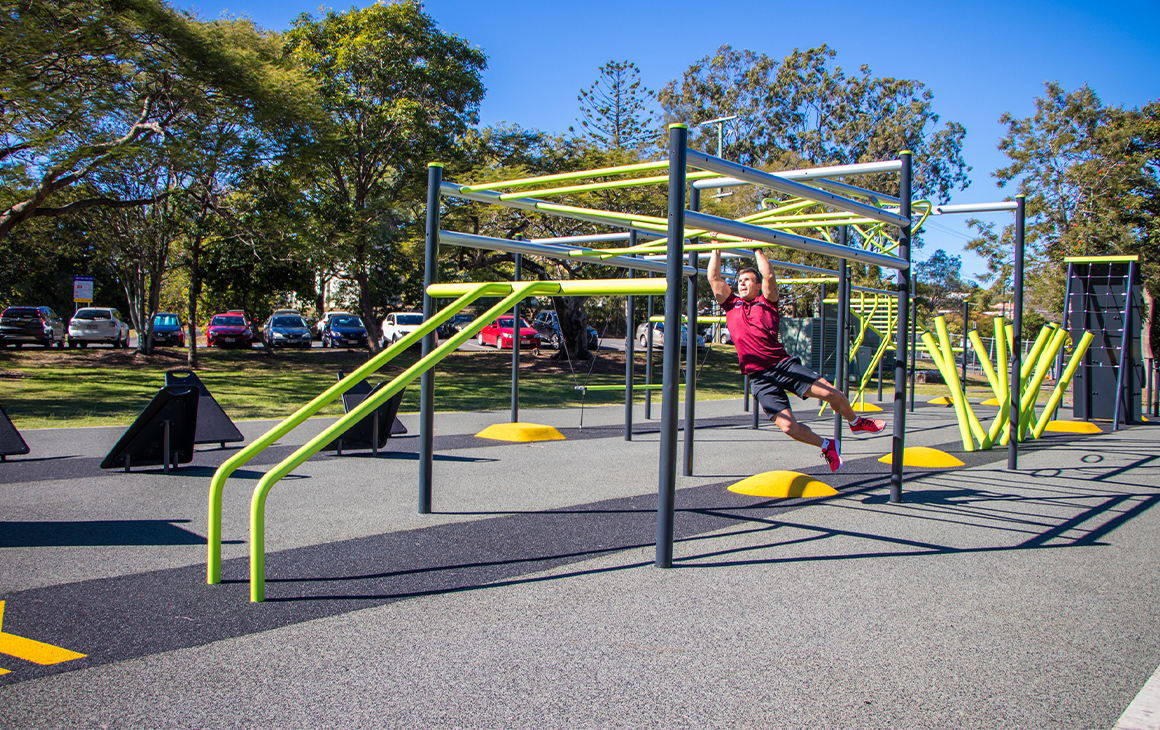 The first two of several to be built in Brisbane (with more coming to Calamvale and Camp Hill), the courses features obstacles like a row of poles pointing in all directions to clamber through, a hanging plank to balance your way across and a climbing wall to lift yourself over. You can either take your time and mosey on through the full obstacle course, or time yourself attempting it at full speed—then challenge your mates to beat your time. There's even a website with rules for completing the course and a timer to use, in case you need a little help.
Reckon you can take it on? Well the parks are both open now, and free for anyone to access, so start watching Ninja Warrior for tips and challenge us with your best time.
Prefer your outdoor time to be more relaxing? Check out these Insta-worthy gardens instead.
Image credit: Brisbane City Council