Just like plants need the right balance of water, sunshine and love to survive, we humans need food, sunshine, love and coffee to thrive. Thankfully, there are plenty of lush nursery cafés in Brisbane where you can satisfy ALL of these needs and fuel your burgeoning gardening hobby at the same time.
Chat about your recent fiddle leaf purchase over a cuppa and some cake, or what to fertilise your strelitzia with as you sip upon a spritz at our all-time favourite greenery adorned cafes.
The Smug Fig
EAST BRISBANE
This dynamic duo—The Smug Fig and Cottage Garden Nursery—are the perfect blend of modern and traditional that will make any weekend greener. There's the rambling nursery, where you'll find everything from plants and pots to local crafts and gifts, and then there's The Smug Fig cafe, a greenery and mural adorned space that brings the outdoors in. Breakfast fans will rejoice in the all-day brunch menu with offerings such as Mexican tater tots, pesto scrambled eggs and a weekly French toast special that will have you returning again and again.
Dragonfly Cafe
Carseldine
Within the grounds of Eden Gardens nursery and garden store, Dragonfly Café is a tranquil spot to stop and smell the roses (pun intended). Outdoors and beside a bubbling stream, you won't feel as though you're in the outer suburbs, let alone a bustling nursery. Their seasonal breakfast and lunch menus are of the modern Australian variety and boast all the favourites. If you've got a special occasion coming up, Dragonfly also does a tasty high tea—we'll raise a pinkie to that.
The Soul Pantry
STAFFORD
This repurposed warehouse is carefully curated and always stocked with beautiful foliage, flora, handmade treasures, delicious food and coffee. A suburban oasis and gardener's paradise, The Soul Pantry will have you wanting to spend some serious cash on their range of indoor plants, succulents and terrariums. Before you do though, fill your belly with the cafe's baked treats, fresh sandwiches and nourish bowls. If you're there with a group, sharing is the way to go with a selection of pizzas.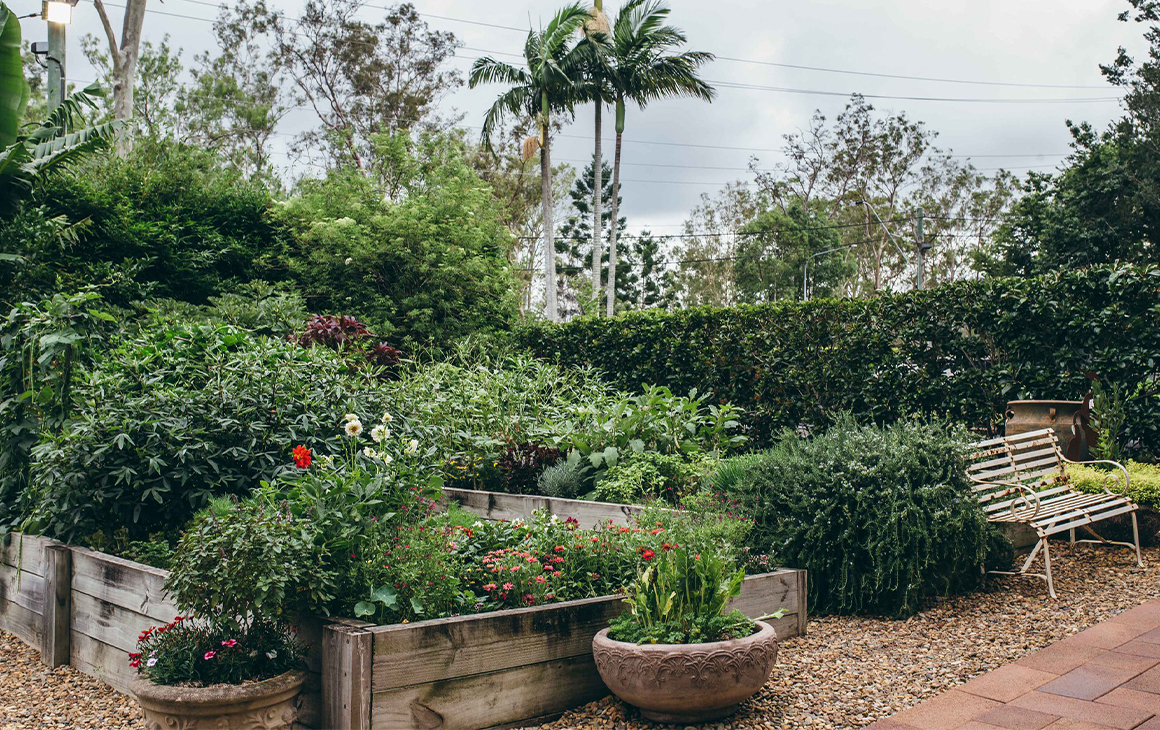 Wild Canary
BROOKFIELD
Through Brookfield Gardens and past a very enticing edible garden (that's fancy talk for a veggie patch) lies Wild Canary. Surrounded by the botanical stylings of a nursery, greenhouse and gift shop, this suburban cafe is quite the garden-lover's destination. Their Gardener's Breakfast will fuel you up for a long day of puttering about the garden and no matter the time of day, a slice of one of their flower-covered cakes is always a good idea.
Cafe Lagarto
Samford
Looking for a specific plant? The Samford Lifestyle Centre's nursery guarantees that if they don't have it, they'll order it in for you. After browsing their extensive range of natives, you can set up camp in Café Largarto and take advantage of their all day brunch menu. Tuck into eggs benny while you sip a Toby's Estate coffee, and make eyes at all the four-legged patrons around, or just bring your own pup—the cafe is dog-friendly.
MO Wholefood Café
North Ipswich
If you want to visit a Market Organics store complete with café and a nursery, you need to head to Ipswich as soon as you can. Along with produce, bulk food stuffs and a naturopath, the nursery outside features a cafe dishing up an all-day and seasonally organic menu. We can never go past the mushroom medley with rosemary polenta, but the primal plate of organic brisket and roasted veggies or the spelt pancakes are also winners.
Want more brunch options? Check out the best brunches in Brisbane here.
Image credit: Ariana Gillrie (The Smug Fig), Wild Canary