Just like plants need the right balance of water, sunshine and love to survive, we humans need food, sunshine, love and coffee to thrive. Thankfully, there are plenty of lush nursery cafés in Brisbane where you can satisfy ALL of these needs and fuel your burgeoning gardening hobby at the same time.
Chat about your recent fiddle leaf purchase over a cuppa and some cake, or what to fertilise your strelitzia with as you sip upon a spritz at our all-time favourite greenery adorned cafes.
Epilo
Woolloongabba
Warehouse loft vibes are our interior decorating goals, so Epilo, which is basically the real life version of everything on our Pinterest board, is one of our favourite hangouts. Thriving plant life fills the downstairs space, while upstairs you'll find a handful of tables where you can tuck into light meals and goodies from the tuckshop, including chia pudding bowls, salads, wraps, falafel pockets and homemade bliss balls, plus of course, smooth coffees.
Wild Canary
Brookfield
Through Brookfield Gardens and past a very enticing edible garden (that's fancy talk for a veggie patch) lies Wild Canary. Surrounded by the botanical stylings of a nursery, greenhouse and gift shop, this suburban cafe is quite the garden-lover's destination. Their Gardener's Breakfast will fuel you up for a long day of puttering about the garden and no matter the time of day, a slice of one of their flower-covered cakes is always a good idea.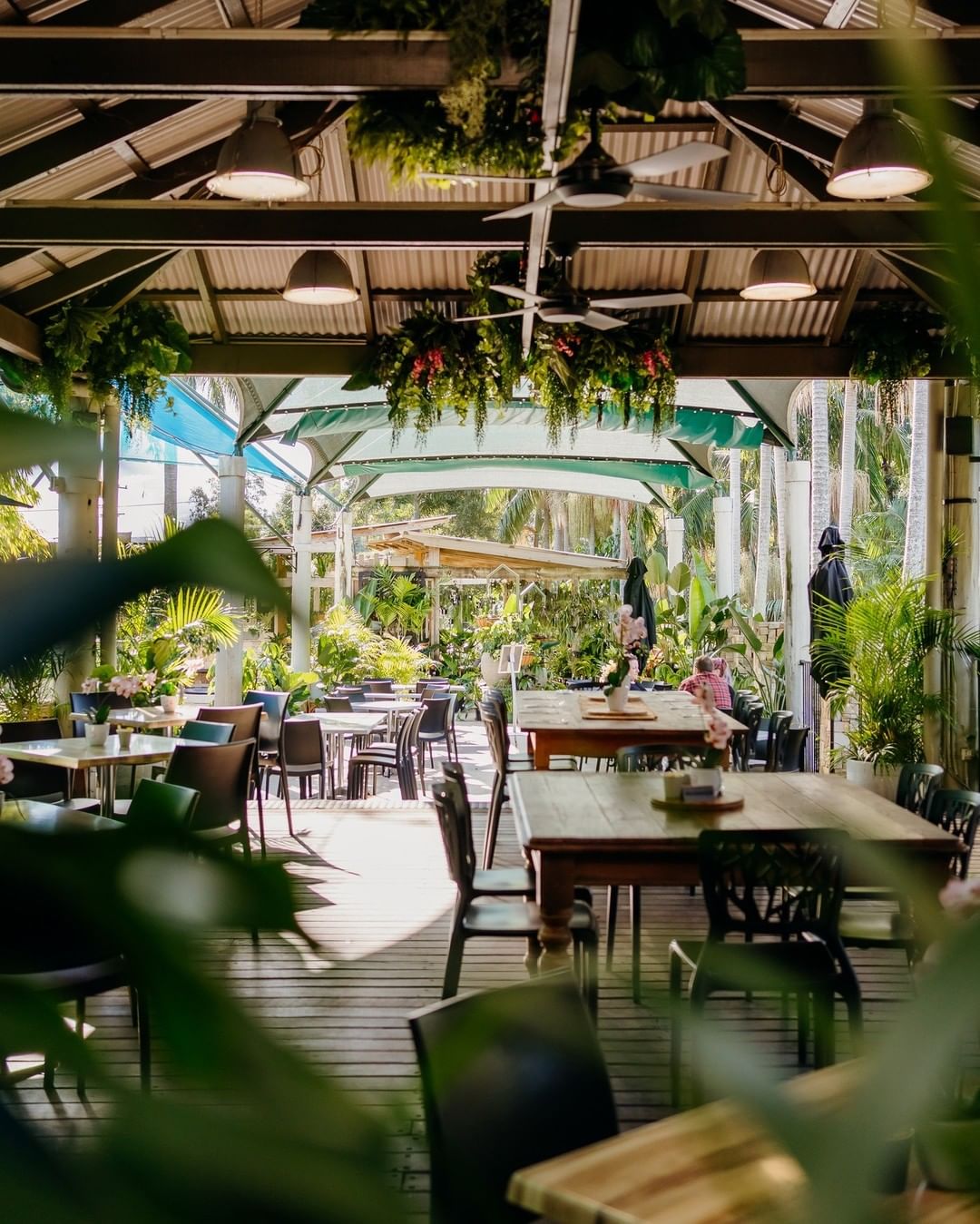 Dragonfly Cafe
Carseldine
Within the grounds of Eden Gardens nursery and garden store, Dragonfly Café is a tranquil spot to stop and smell the roses (pun intended). Outdoors and beside a bubbling stream, you won't feel as though you're in the outer suburbs, let alone a bustling nursery. Their seasonal breakfast and lunch menus are of the modern Australian variety and boast all the favourites. If you've got a special occasion coming up, Dragonfly also does a tasty high tea—we'll raise a pinkie to that.
The Soul Pantry
Stafford
This repurposed warehouse is carefully curated and always stocked with beautiful foliage, flora, handmade treasures, delicious food and coffee. A suburban oasis and gardener's paradise, The Soul Pantry will have you wanting to spend some serious cash on their range of indoor plants, succulents and terrariums. Before you do though, fill your belly at Soul Pantry Kitchen & Bar, the colourful eatery just inside.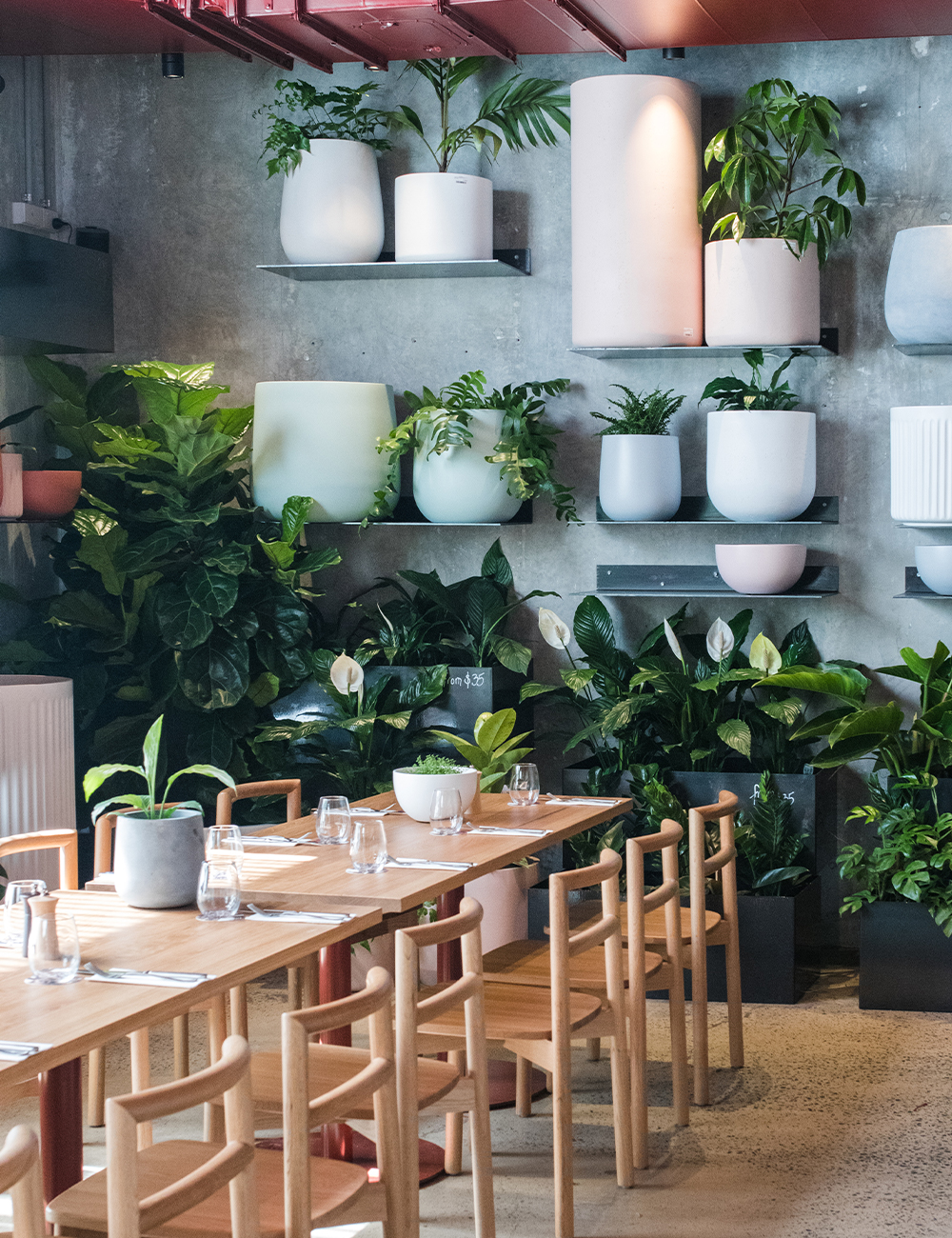 The Green
Fortitude Valley
Stepping inside The Green is like stepping into a greenhouse—literally every inch of wall space is covered in plant life inhabiting massive concrete pots. And the best part? Every single one of them is for sale. So while you tuck into Middle Eastern-inspired brunches like The Green shakshuka with smoked labneh, chilli and Turkish bread, your eyes can wander the walls and choose your new baby. There's also a dreamy selection of cacti outside, along with a small gift shop filled with plant-related goodies. Of course, this is James Street, not Bunnings, so expect a price tag to match on those pots and plants.
Cafe Lagarto
Samford
Looking for a specific plant? The Samford Lifestyle Centre's nursery guarantees that if they don't have it, they'll order it in for you. After browsing their extensive range of natives, you can set up camp in Café Largarto and take advantage of their all day brunch menu. Tuck into eggs benny while you sip a Toby's Estate coffee, and make eyes at all the four-legged patrons around, or just bring your own pup—the cafe is dog-friendly.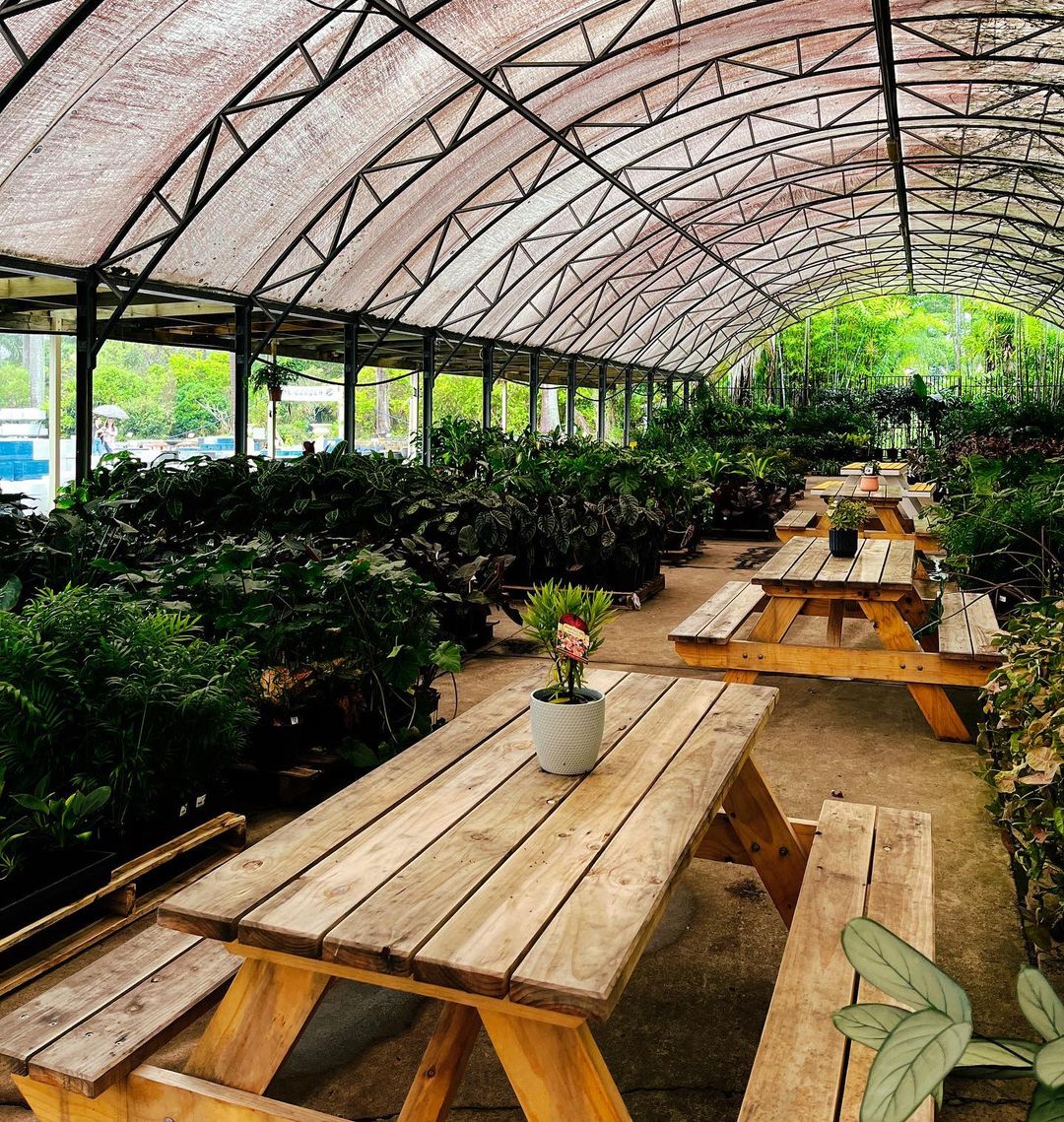 The Nurso
Chandler
This massive nursery markets themselves as 'four hectares of paradise 10 minutes from the city' and honestly, we agree. Amongst the row and rows of plants at The Nurso is a vibey cafe with an outdoor seating area and rotating menu of eats like bahn mi, waffles and poke bowls. There's live music on weekends, it's dog-friendly and it even has a kids play area right next door, with bikes and trikes for the littlies to roam around the nursery on. See why we love it?
MO Wholefood Café
North Ipswich
If you want to visit a Market Organics store complete with café and a nursery, you need to head to Ipswich as soon as you can. Along with produce, bulk food stuffs and a naturopath, the nursery outside features a cafe dishing up an all-day and seasonally organic menu. We can never go past the roasted field mushrooms on sprouted bread with mushroom pate, cauliflower puree, parmesan and truffle oil , but the banana bread French toast and zucchini and hemp fritters are also winners.
Want more brunch options? Check out the best brunches in Brisbane here.
Image credit: Epilo, Ranyhyn Laine, Wild Canary