Do you find yourself frequently paralyzed by menu indecision? Are you a firm believer in the chef-knows-best mantra? Most importantly: do you find yourself wishing there were more courses in the meal to try everything that looks good? (Guilty.)
If you answered yes to any of the above, or, let's be honest, you just love the crisp, refined flavours of Japanese dining, then omakase is for you.
Omakase, which translates to "I'll leave it up to you," is the Japanese culinary experience of handing over the reins to your chef for an all-hands-in degustation. Think of it as a gastronomic game of "trust fall," really–but instead of questionable corporate team building, you're rewarded by the best-of-the-best in seasonal produce and seafood.
Whether you're a seasoned sushi connoisseur or a newcomer to the world of raw fish, omakase is a fun, all-encompassing way to roll with the punches and savour the art of Japanese dining–and it's coming up fast in the Brisbane foodie scene. Here's where to see how it's done.
Takashiya
South Bank
Past the swanky exterior of South Bank's Emporium Hotel, Takashiya ushers guests into their own quiet corner of Kyoto. Beneath the cherry blossoms, a stunning wrap-around bar is the setting for Takashiya's modestly-named 'mini' omakase (which still features 15 courses, FYI). The shorter of their three options wastes no time in rolling out bold flavours, like black truffle and fresh caviar, alongside expertly crafted sashimi. Meanwhile, the venue's private 12-seat dining room plays host to the standard and premium seatings, which boast 16 and 19 courses apiece–and here's where the omakase experience truly shines. With whisky or sake in hand, you'll be guided by master-of-the-house himself, Chef Takashi, as he showcases produce and dazzling knife skills to craft courses of bluefin tuna sashimi, live lobster, and A5 wagyu.
Fumiki's Sushi Kappo
Robertson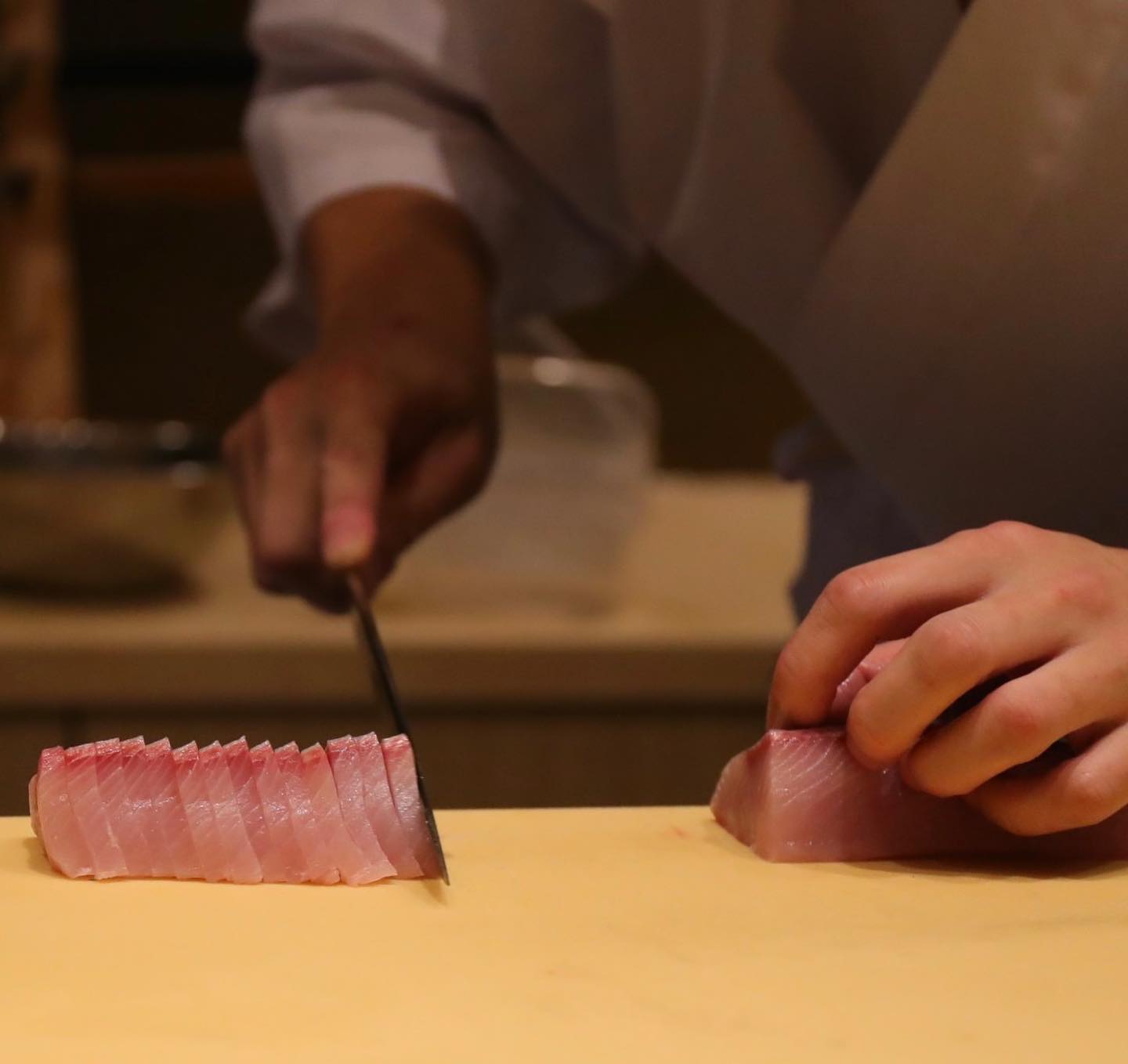 We'll admit, stumbling upon one of Brisbane's most elite dining experiences on a quiet neighbourhood street might elicit a few raised eyebrows, but you can't argue the results. Booking out months in advance, Fumiki's Sushi Kappo invites up to eight diners per night into a dimly-lit dining room for an unforgettable Brisbane omakase experience. Fair warning to the plan-ahead crowd: you won't find any online menus to peruse beforehand, so just trust that you're in (very) safe hands. In Japanese, the kappo style means 'to cut and to cook' to reflect the close set-up between diners and their chef, so you'll enjoy front-row seats as Chef Fumiki handcrafts up to 18 phenomenal courses.
Komeyui
Spring Hill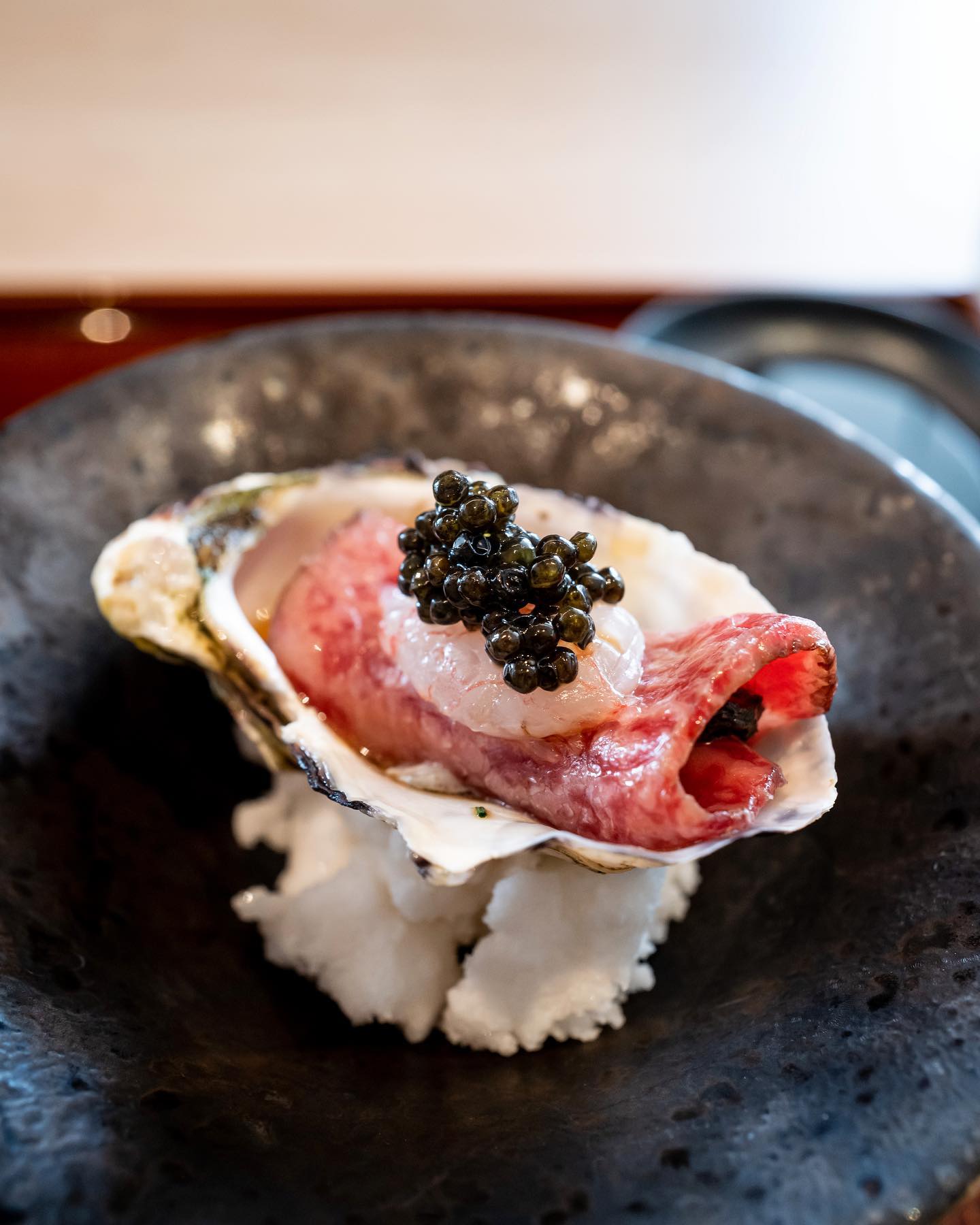 They might be the new kids on the block in Brisbane, but Komeyui's Melbourne roots have long since cemented their name in the omakase scene. Playing on the words kome, meaning 'rice,' and yui, meaning 'knot,' this chic Spring Hill venue celebrates its role in uniting people over food, and we can't think of a purer vision, TBH. At the sushi bar, Chef Kuma's seven-course omakase will guide you through plates of wild-caught abalone, buttery toothfish in a hibiscus vinaigrette, and expertly-crafted nigiri that looks almost too artistic to eat. Heck, even the rice is next-level: it's cooked in a traditional hagama, an earthenware cooker touted to bring out the best flavour in the grains. Oh, and it goes without saying: opt in for the sake matching.
Sushi Room
Fortitude Valley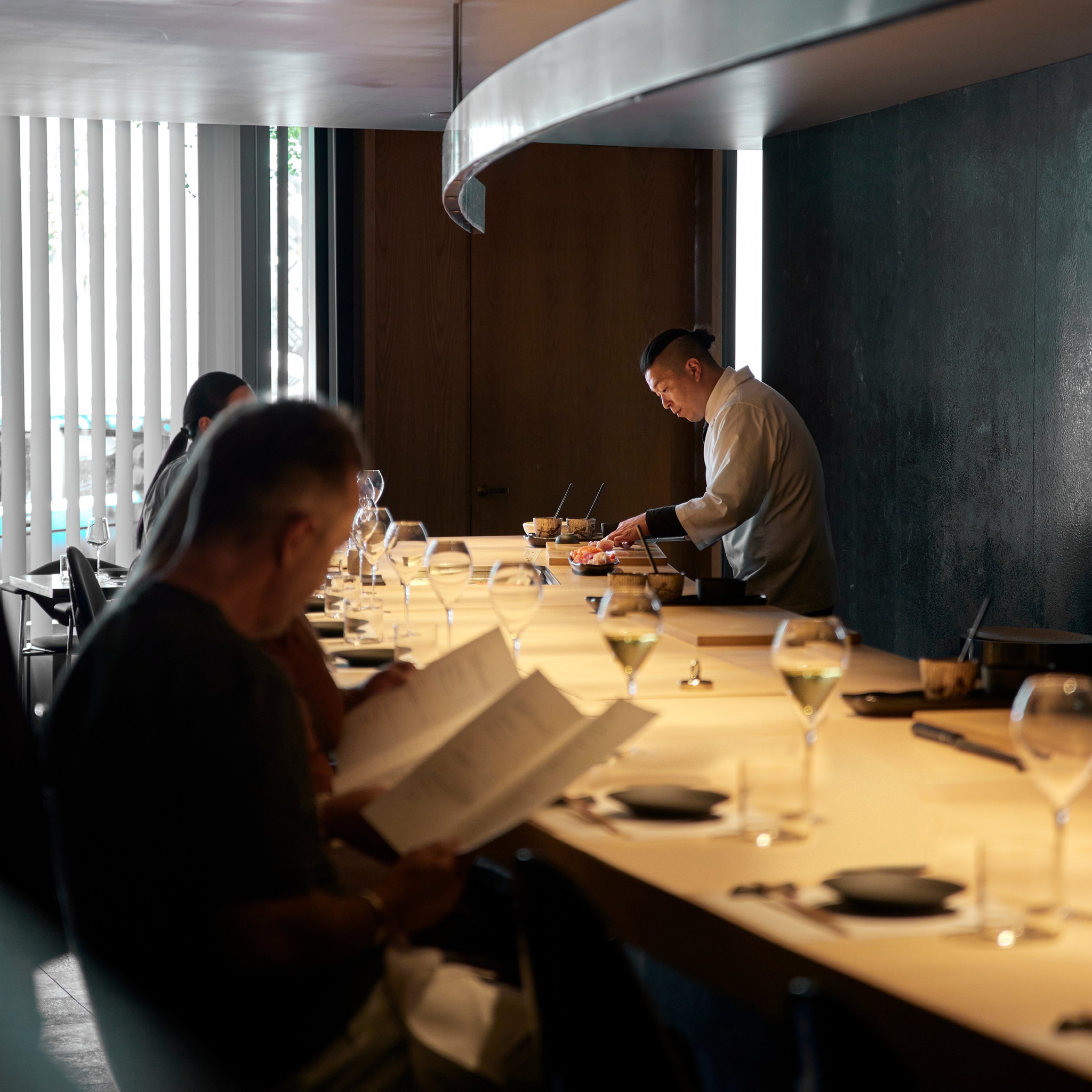 Beneath a breathtaking domed ceiling, Sushi Room draws guests to their sushi counter for up to 20 indulgent courses. After our favourite type of greeting, the welcome drink (in this case a boujie glass of Charles Heidsick Blanc de Blancs, no less), the skilled sushi chefs hand each course of sashimi, nigiri, and protein dishes over as they're prepared, piece-by-piece. Everything–down to the temperature of the rice–has been crafted methodically, and for an ultra-luxe experience, you can opt in for the sake or wine pairings, which are matched masterfully with the day's freshest seasonal produce.You won't find any information about this Brisbane omakase experience on their website— best email them to book.
Katsu Ya
Fortitude Valley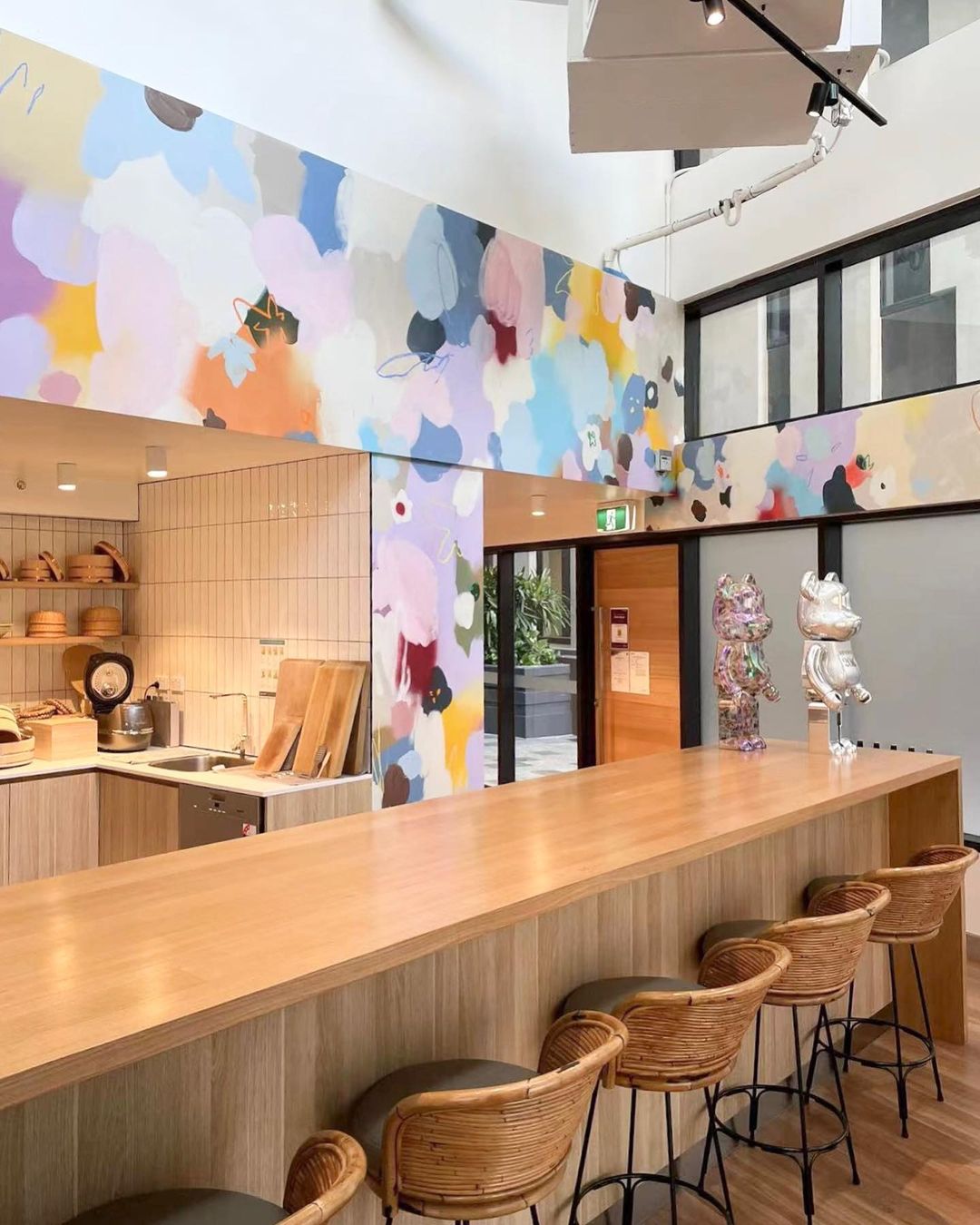 A secret omakase spot that has no website, no Google location and barely even a sign to indicate it's presence, bookings at Katsu Ya are so sought after that the restaurant is booked out for the entirity of 2023—it's currently waiting list only. Not only that, but you need a reference from someone who's dined there to even get a booking. If you by some miracle do manage to finally find yourself seated at the benchtop overlooking the cosy kitchen, you'll be treated to an endless aray of fresh seafood and Japanese morsels prepared and served by Chef Katsu.
Still rolling on the sushi train? Check out our list of Brisbane's best Japanese restaurants.
Image credit: Takashiya, Fumiki, Komeyui, Sushi Room