What happens when a group of hospitality pros who've never stepped foot in Mexico decide to open a taco and tequila spot? Well, you get a bar where you'll be pairing your margaritas with the likes of kransky and curry sauce or Korean fried cauliflower tacos, that's what.
One year on from the opening of Siffredi's, co-owners Ollie Hansford and Aleks Balodis were ready to try their hand at something new. A vacant space next door and a drunken conversation with friend and cocktail master Daniel Pennefather had them cooking up the idea for Rita's—a taco and tequila bar that was anything but traditional. Just like Siffredi's is all about decidedly un-Italian spaghetti, Rita's is definitely not a Mexican joint—"We're starting with tortillas and tequila and YOLOing the rest," laughs Balodis.
Unlike Siffredi's, Rita's is first and foremost a bar—one very well stocked with tequila and mezcal. Tired of constantly turning down requests for cocktails at the spaghetti spot ("or worse, rum and cokes," Balodis groans), where the drinks focus is on boutique wines, the team was keen to switch up their attention, bringing in Pennefather to take charge of the drinks—and boy has he delivered. The lengthy margarita list featuring every flavour you can think of—lychee, mango, chilli, watermelon and more—will no doubt draw in the crowds, but there will also be a more sophisticated but unpretentious cocktail offering, including classic cocktails for those not so into tequila, and eventually, even a non-alcoholic list for the total naysayers. But really, it would be rude not to get stuck into the Mexican spirit with the effort Pennefather has put into curating Rita's collection.
You will of course find some familiar labels behind the bar (Don Julio, Casamigos and the like), but the real stars are the more craft offerings, as well as Australian tequilas like Tromba and Valando, which is made just up in Maroochydore. The line up is starting off small, but will grow as Pennefather slowly builds up the collection, while a smaller mezcal list will rotate with regular new additions. Sample them neat if you dare—these are not the same shudder-worthy spirits you usually knock back with salt and lime, and you might be pleasantly surprised.
Now onto the food. Hansford, who you might remember was the ex-head chef of Stokehouse before they closed their doors, is stepping away from the Siffredi's kitchen to turn his attention to getting creative at Rita's. But if you're expecting anything remotely Mexican on the menu, stop—this is one venue that refuses to be pigeonholed. Yes, there's corn chips and dip to snack on, but that's about the only item that will be familiar—instead you can order up tacos topped with crispy buffalo bug, iceberg lettuce and pickled red onion; braised roo tail, sriracha mayo, salsa and pickled apple; or mushroom with cheddar, Vegemite cream.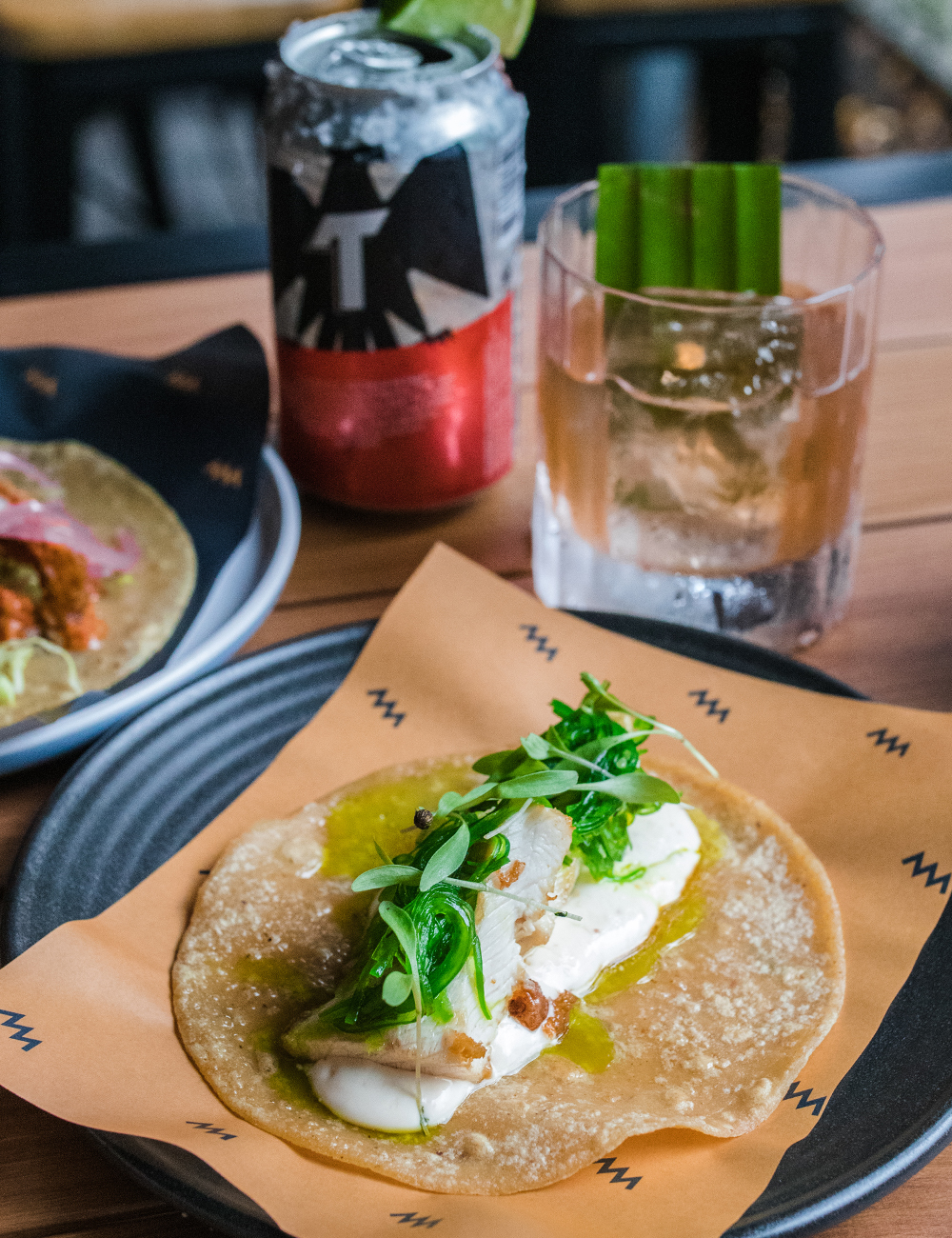 Alongside the tacos are a handful of skewers, including marinated chicken skewers with aji verde sauce and grilled scallops with leche de tigre and caramelised cashew, as well as snacks like oysters and raw tuna tostadas. As with Siffredi's though, the menu will change regularly depending on seasonal produce and the whims of the chef, so don't get too attached to any of the options—they may have been dropped to make way for something equally as tempting.
Currently, Rita's is waiting on their liquor license, but the plan is to open officially with a bang next Friday 19 November, bringing a new late night option to Teneriffe. Find out all the details you need to know right here.
See what else is new in Brisbane here.
Image credit: Ranyhyn Laine