Get out of town for a long weekend? Well we would if only it wasn't almost impossible to snap up a hotel/airbnb/campsite booking anywhere in Queensland right now. Not that we begrudge them the business—but how are we going to take a last minute trip this summer if we can't find a cute cottage or swish resort to stay in?
We've got a solution—load up the car, fill up the tank and just start driving to somewhere close enough that you'll be back home in time to slip into your own bed. And if you need a little inspo on where to go, we've got you covered. Check out these five scenic drives within an hour of Brisbane that will give you the illusion of a holiday away, all without packing a bag.
Mt Tamborine
Depending on where you live in Brisbane and surrounds, a trip out to Mt Tamborine will come in at under an hour, even with all those winding roads up the mountain. Any drive to Mt Tamborine is guaranteed to be scenic since you're surrounded by rainforest, but the official circuit is something special. The route will take you past the green pastures of Beechmont, through historical towns and finally lead you to the enchanting rainforests atop Tamborine Mountain. Sure, you can stay in the car if you like, but you'd be crazy to pass up the opportunity to visit the region's wine vineyards and distilleries, or rifle through the hidden treasures at one of the mountain's antique stores.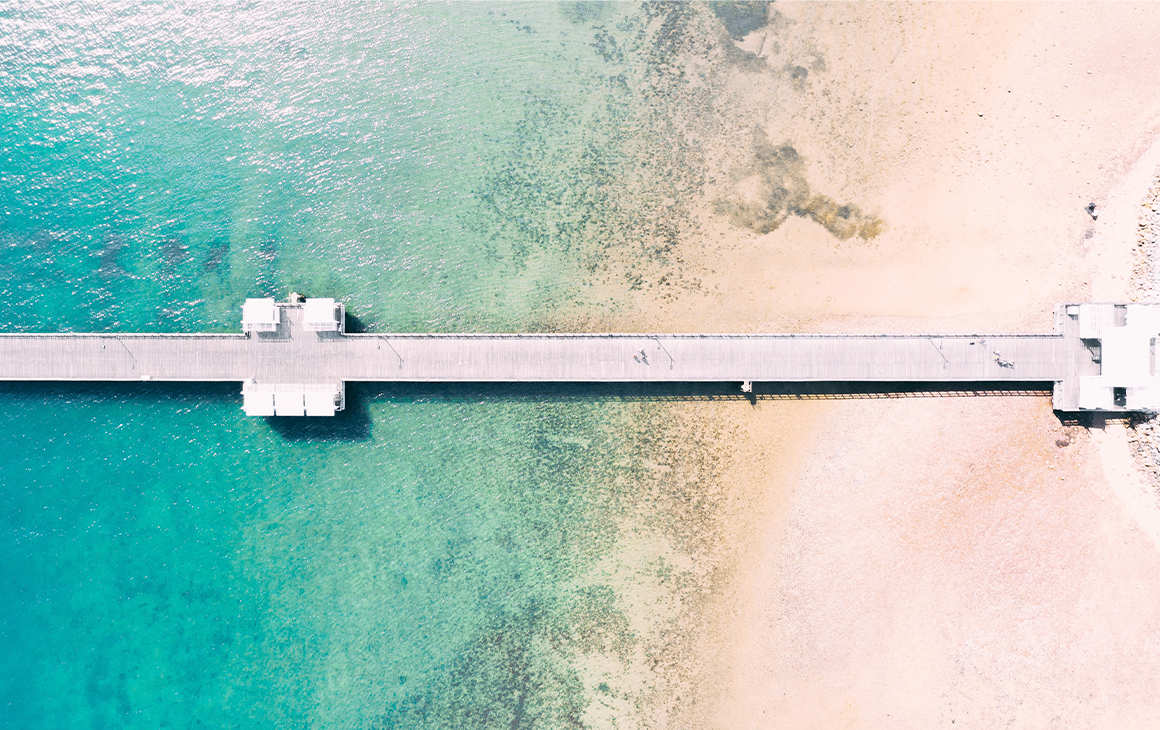 Redcliffe
A road trip through Redcliffe ticks all the boxes for the perfect scenic drive—beautiful beaches, good food, and chilled-out vibes. Start your journey by driving over the Ted Smout Bridge, and witness the pelican feeding frenzy at Pelican Park. Pick up some fish and chips to eat out by the water on the Woody Point Jetty, and go for a stroll along the foreshore at Settlement Cove. Follow the coast line all the way up to Scarborough for some spectacular sights by the seaside, and maybe even some crab spotting along the rocky beach.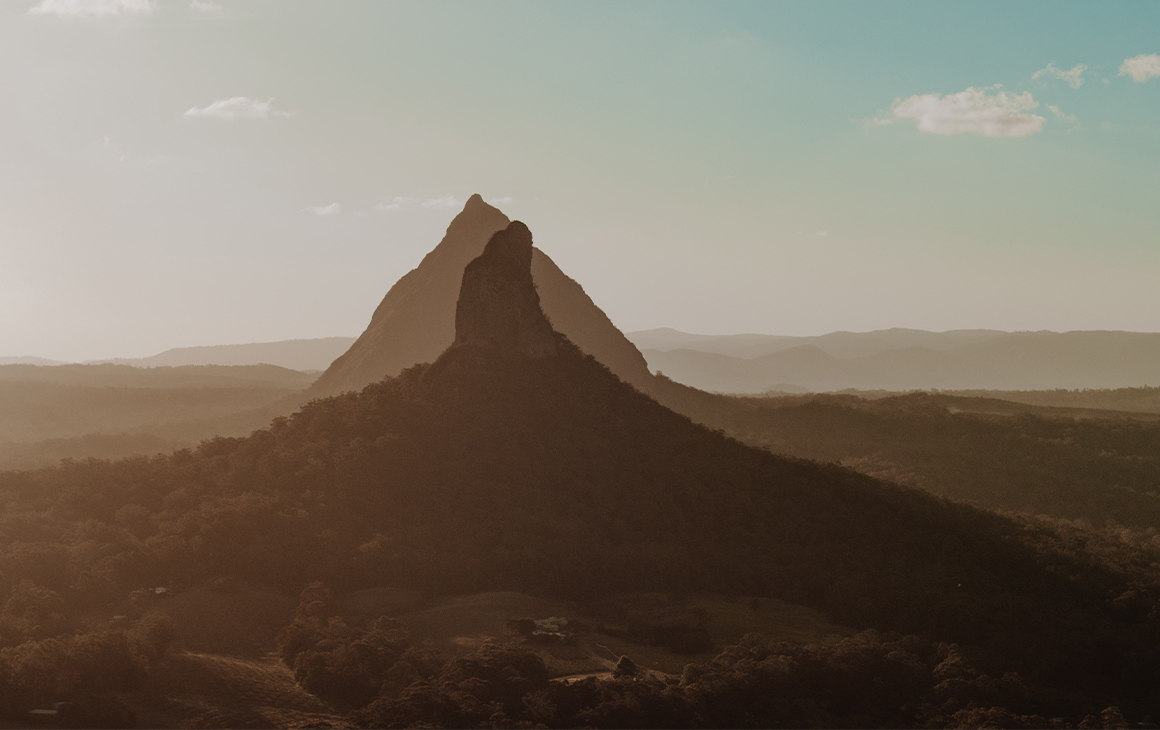 Glass House Mountains
Despite its name, the official Glass House Mountains Tourist Drive is not-so tourist-friendly. Sure, it'll take you past the mountains, but in the least scenic way possible. So if you're looking for a way to explore the mountains from the comfort of your car, ignore the signs and follow our favourite route instead. Start at Beerburrum and head towards the Glass House Mountains lookout for incredible views of Mount Tibrogargan. Hop back onto Old Gympie Road and head north, taking Fullerton's Road to climb Mount Ngungun. Then head to Landsborough and take Maleny Landsborough Road to admire the views from Mary Cairncross Scenic Reserve. It may sound complicated, but the drive is a breeze, and the views are well-worth the effort—and if you pack your sneakers you can even climb a mountain or two along the way.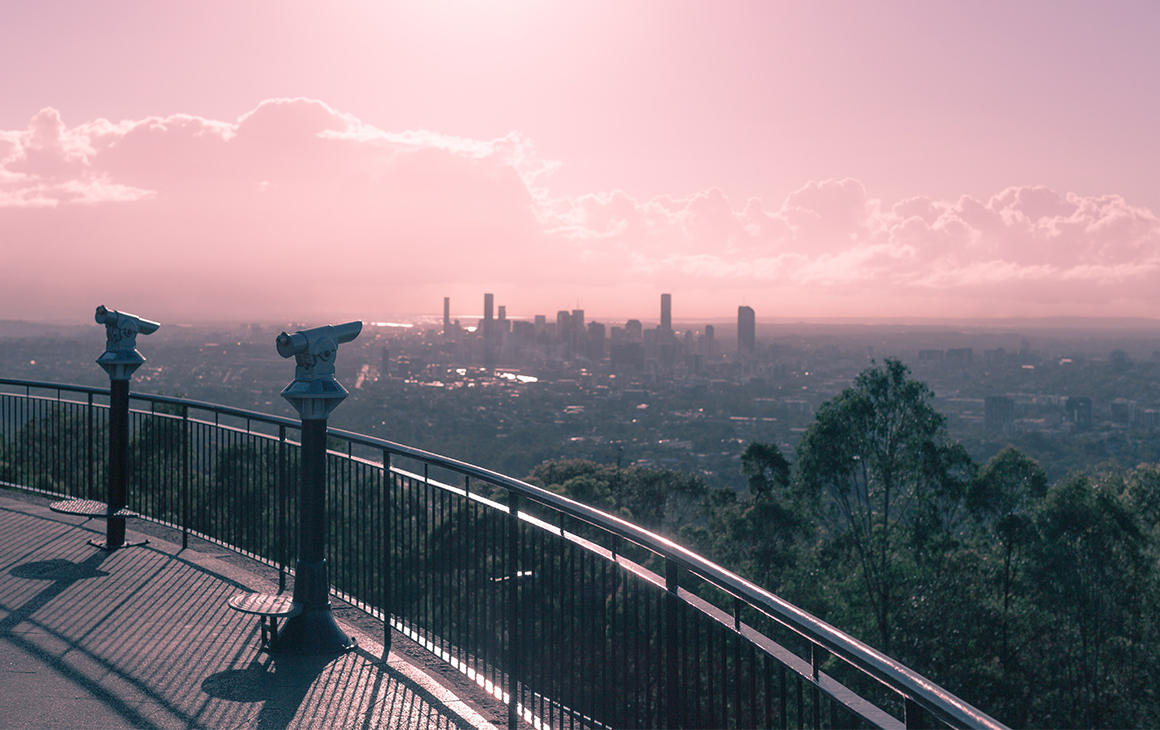 Mt Coot-Tha
For this scenic drive, you don't even have to leave the city—instead, just make your way to the Western suburbs. Start your journey at the Mt Coot-tha Botanic Gardens, and follow the ring road through Mt Coot-Tha Forest. Keep driving until you see the turn-off for Mt Coot-Tha Lookout, where you'll be rewarded to breathtaking views of the glittering city landscape. Both sunrise and sunset are incredible from this vantage point, so be sure to make time for multiple visits and pack a picnic for when you reach the summit.
Mt Nebo
Looking for a day trip? Less than an hour's drive from Brisbane lies the gorgeous mountain hamlet that is Mt Glorious. Here you'll find lush rainforest walks and stunning views that will make it hard to continue on your journey. On your way, you'll pass through Mt Nebo, so be sure to stop in at Jolly's Outlook for incredible views over the D'Aguillar Ranges. Once you reach Mt Glorious, fill up on a feed from Olley's Coffee in the Rainforest. Then snake your way down to Samford Valley, a well-preserved village filled with old country charm.
Looking for a more active way to connect with the outside world? Hop on your bike and tackle seven of Brisbane's most scenic bike routes.
Image credit: Tourism Queensland, Cody Board, Tim Patch, Seb