Always wanted to bust a move on a light up dance floor, circa John Travolta in his Saturday Night Fever glory days? Well you can at Superfly Disco, a luxe new nightclub from the crew behind live music bars Brooklyn Standard and Suzie Wong's.
Superfly Disco is a bit of a departure from Adam Barton and Manny Sakellarakis's usual formula, which is decidedly more dive bar than private booths and bottle service, but that's just what you'll find at the sleek night spot if you head in after dark. Concepts for the venue have been in the back of duo's mind for several years, but a suitable venue had yet to appear. When the old site of Alhambra Lounge was offered up after being vacant for eight years, they jumped at the chance to finally bring their vision to life.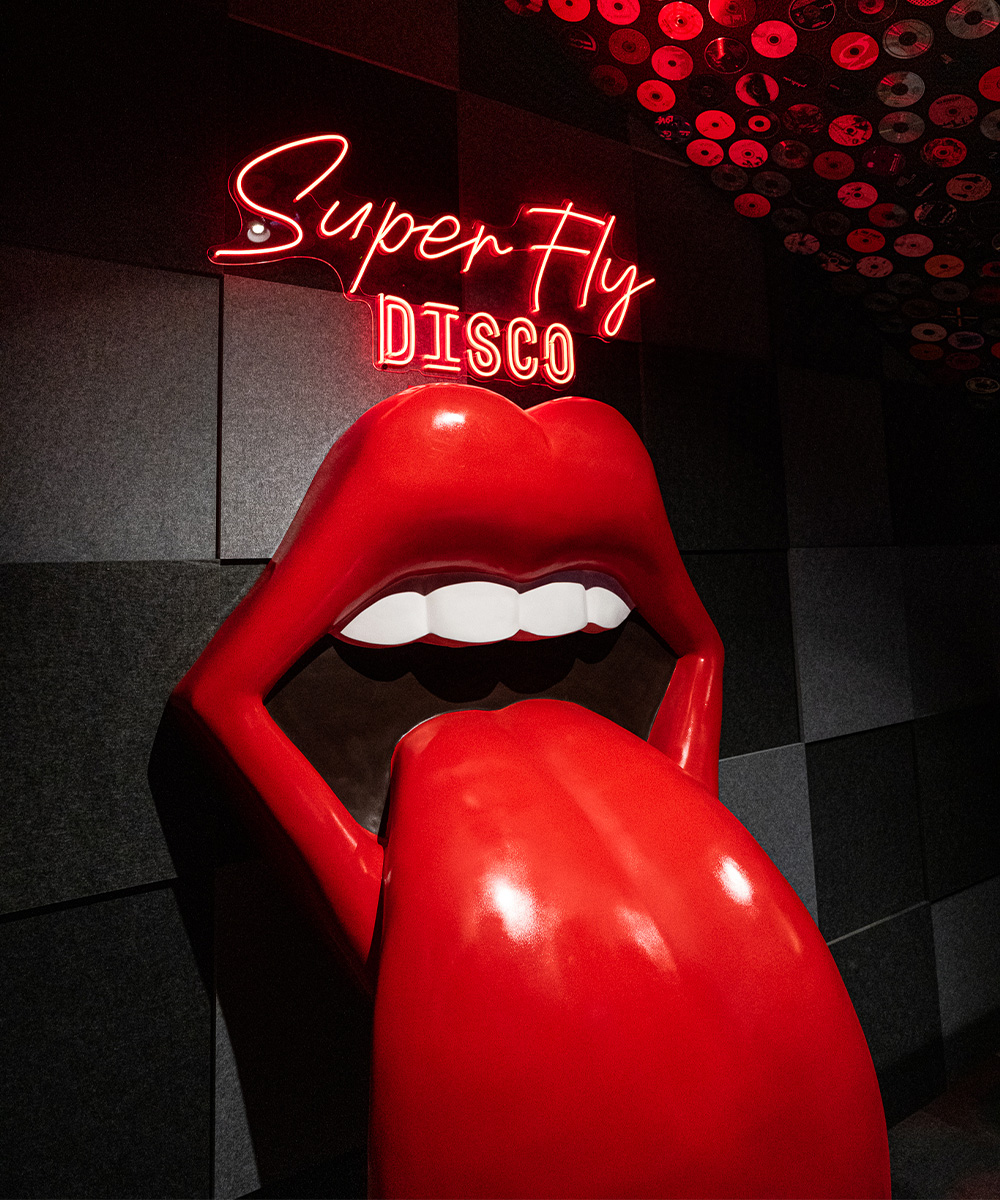 So what exactly is the concept? Well, according to Barton, it's what nightclubs used to be. "Think the glory days of clubbing, throw in a bit of craziness and exclusivity and a bit of Studio 54's disco parties—put all that together and you've got Superfly."
As well as that light up dancefloor, which looks seriously trippy, everything about the venue is throwback, from vinyls, CD covers, casette tapes (remember those?) and boom boxes lining the walls to pop art on the ceiling. "We've gone over-the-top, over budget, over everything as we always do," laughs Adam. "It's really going to break the mould for Brisbane nightclubs."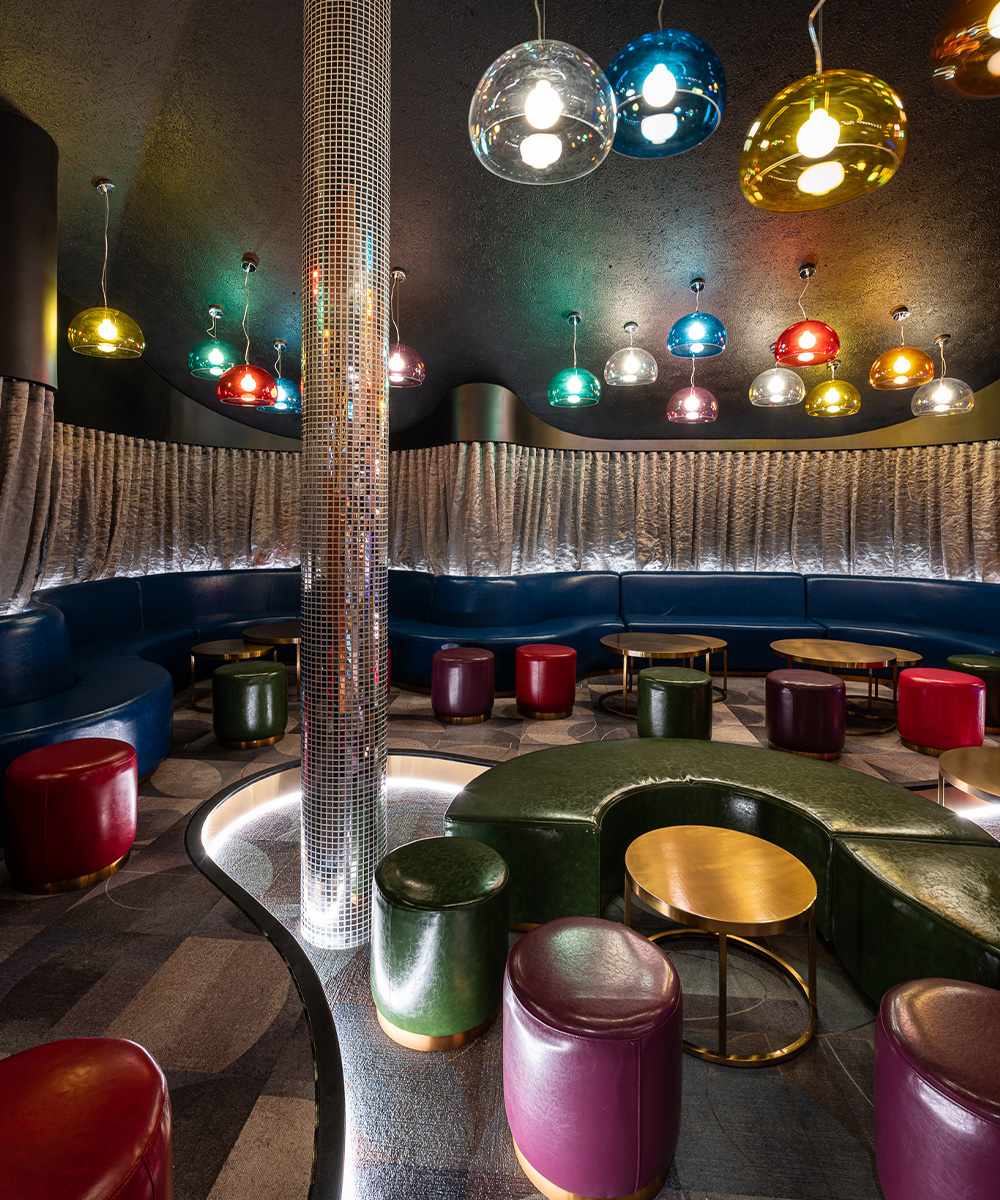 Kyle Weir from nearby Queens is on board as entertainment manager, and has already booked a line up of local and international DJs for the bar. Get on the dancefloor and you'll be jiving to disco tunes from the 80s, 90s and beyond under the disco balls—if you're looking for techno or house music, head elsewhere.
Even the drinks menu is more boujee than what you'd expect from a late night venue—as well as a curated list of wines, you can order up bubbles by the bottle—magnum of Dom Perignon, anyone? Quirky cocktails include the likes of the Juicy Fruit, with vodka, peach, passionfruit, orange marmalade, lemon, sugar and pink grapefruit, and the Back Seat Wrestling, a concoction of gin, watermelon, mint, cucumber, lime, sugar and soda.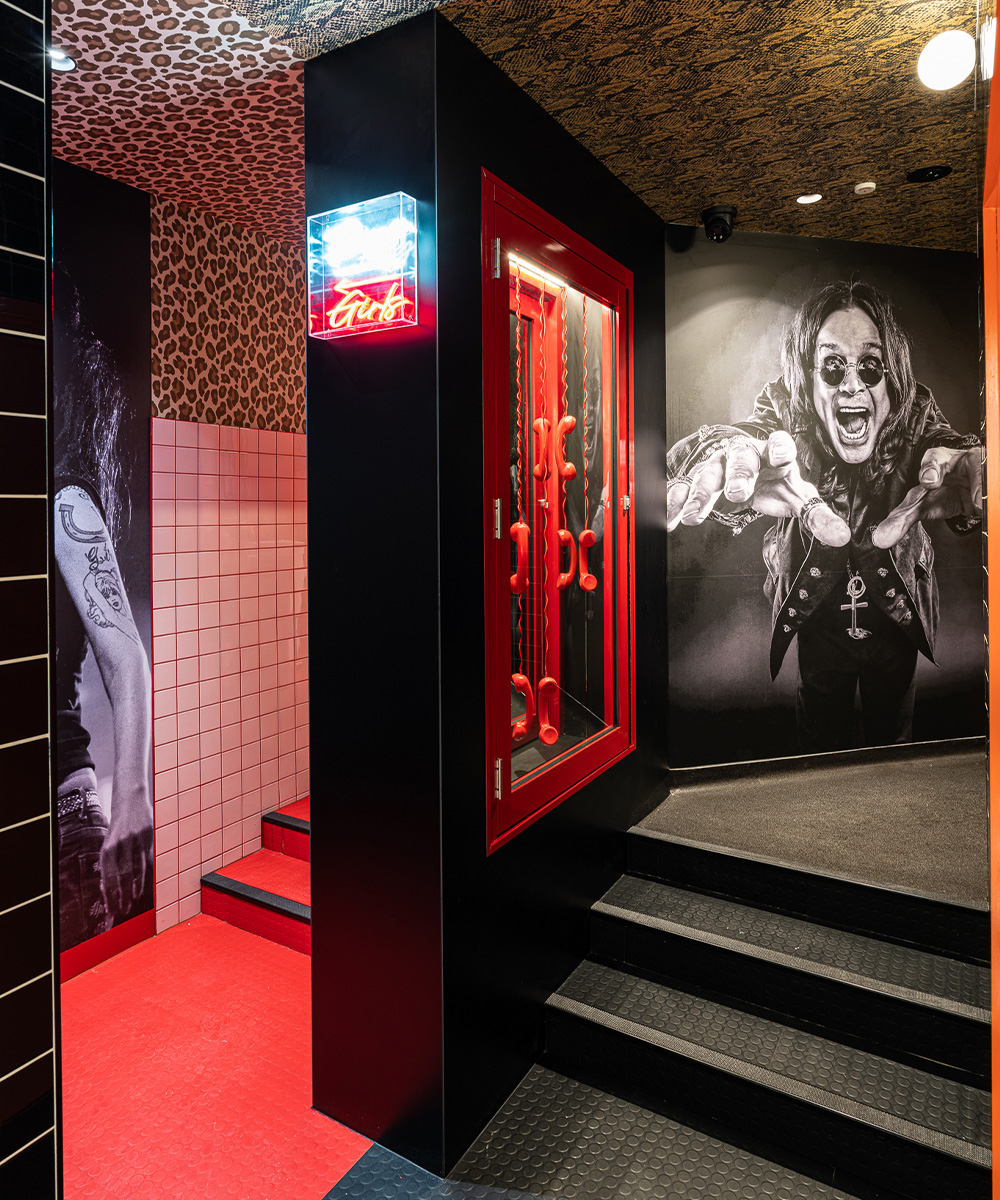 if you want to get a taste of the VIP life you can book out a private booth, where the experience will be as much about theatre as it is about the exclusive drinks. Open Friday, Saturday and Sunday nights, we've also been promised that there are special plans for Sundays, so stay tuned to hear more about those, but in the meantime you can follow Superfly Disco here.
Check out a heap of other new venues hitting Brisbane soon here.
Image credit: Supplied