If you've always bemoaned the lack of true dive bars in Brisbane, the latest bar to hit the Valley might just be right up your alley. Taking over the space that housed The Bowery for so long, Suzie Wong's Good Time Bar is about as close to a dive bar as we get—only with pina coladas on the menu and craft beers on tap.
The hopping new joint is one from the Drunken Monkey group—if you don't recognise the name, you'll definitely have heard of Brooklyn Standard and Fat Angel Sports Bar & Grill, the group's other venues. For Adam Barton, just one of the hospo legends in the group, Suzie Wong's was an idea long in the works, it was just a matter of finding the right space—which turned out to be the venue being vacated by The Bowery.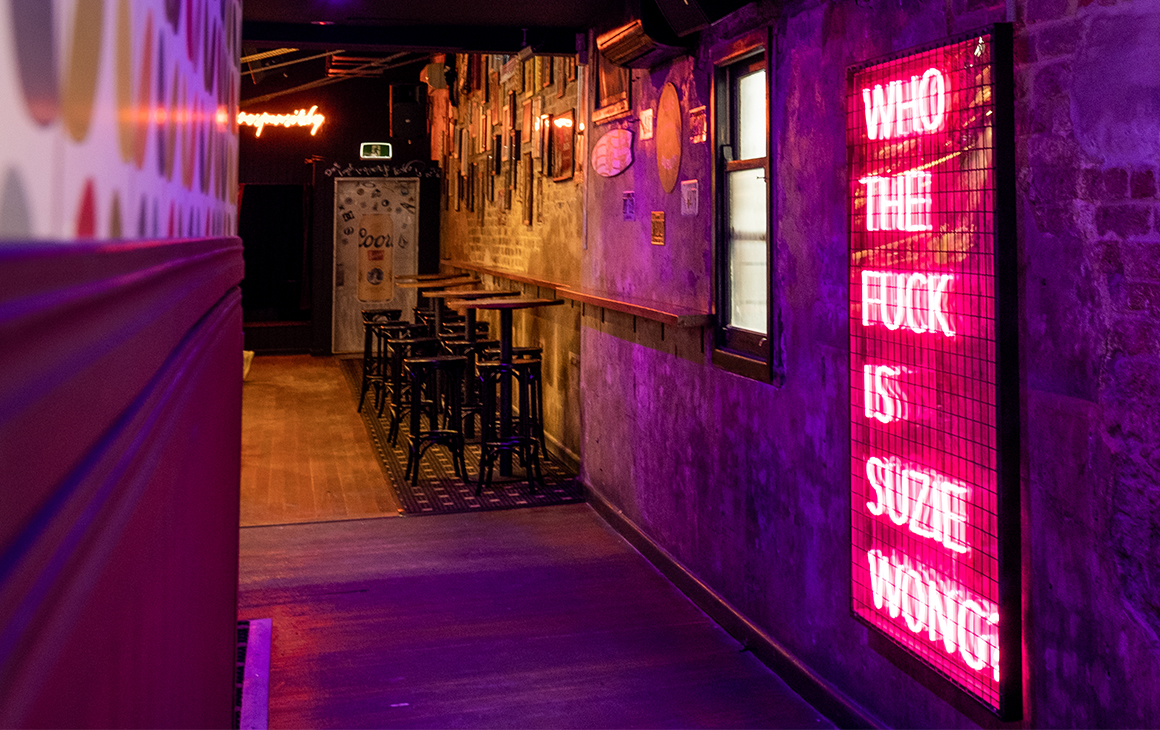 After a fit-out that took mere weeks, and had Barton's garage overflowing with strange assorted eBay packages as the team sourced a dive bar's worth of knick knacks and quirky decor, Suzie Wong's was born. Despite the one lonely lei hanging over a picture on the wall, don't confuse this new spot with a Hawaiian tiki bar—it's a dive bar through-and-through, sticky bar and all.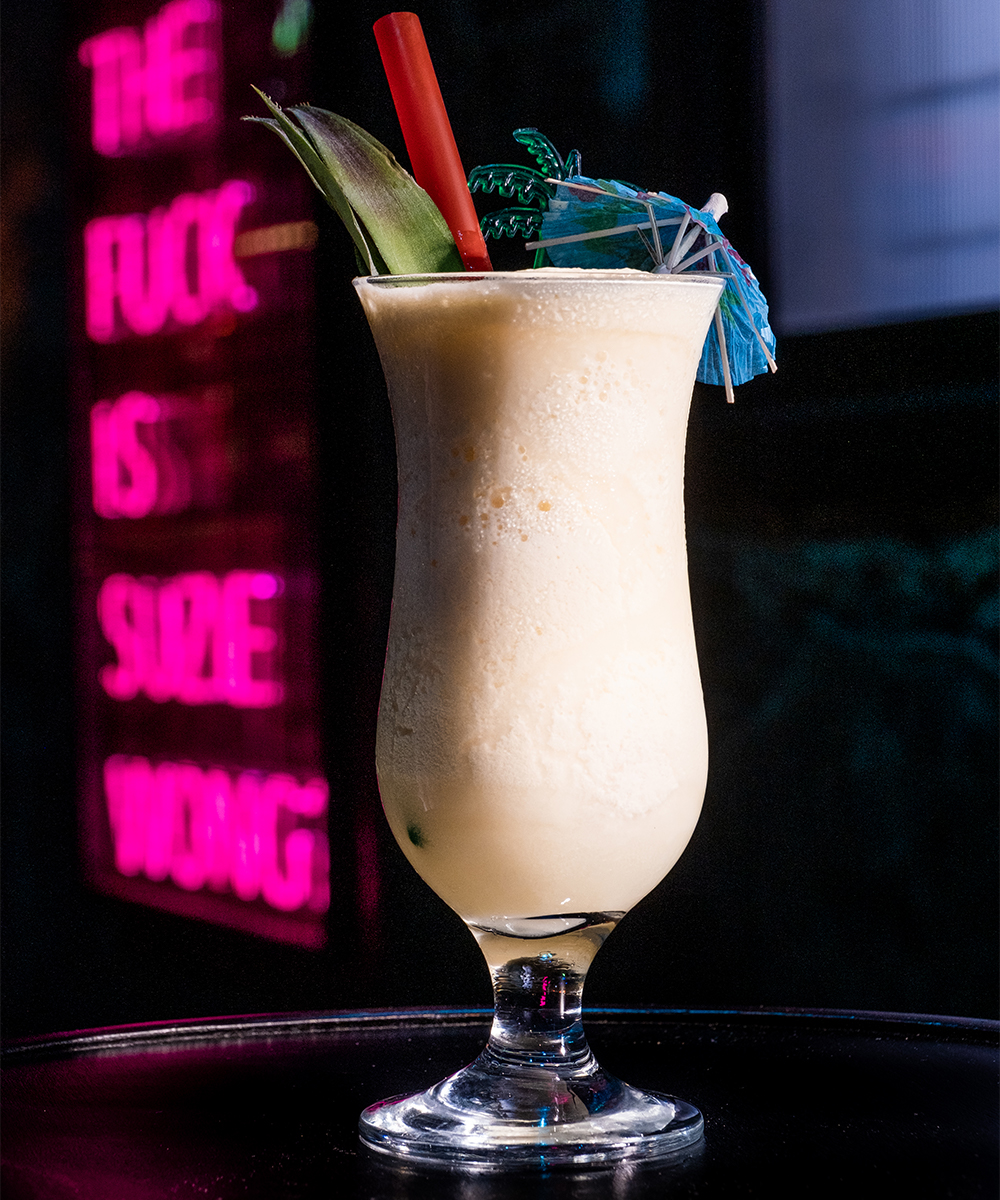 Head through the old refrigerator door that marks the entrance and you'll find a long, narrow bar adorned in vintage paraphernalia, from very un-politically correct retro advertising posters to surfboards and even a giant swordfish. It's all overlooked by the live music stage, where rockabilly, blues and surf rock bands take the stage on weeknights, making way for more commercial tunes on weekends.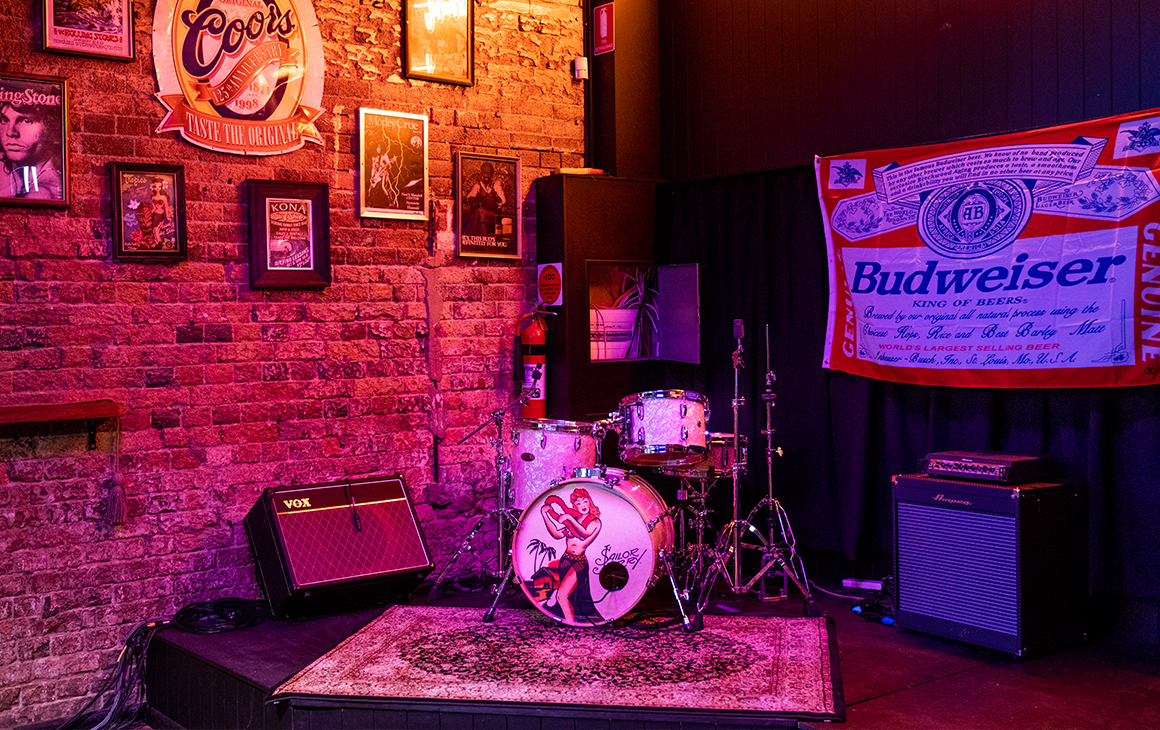 On the drinks menu, the Suzie's Colada is the big seller, but there's a smattering of other creative cocktails to choose from, as well as a selection of craft brews, iconic American beers and curated wines. Apart from the staggering wall of spirits behind the bar, the whole list is short but sweet, because really, this isn't the kind of place where you stand at the bar umming and ahhing over what to order—it's where you only break from dancing long enough to get another drink before diving right back into the fray.
Don't stop to ask, "who the hell is Suzie Wong?" (it's a mystery, anyway), just pull out your dancing shoes and find all the details on Suzie Wong's Good Time Bar here.
Planning a bar hop? Find all of Brisbane's best bars here.
Image credit: Sophie Spencer