Kangaroo Point's newest eatery is the kind of venue so brilliantly suited to Brisbane's riverside setting that it's mind-boggling no one has thought of it before. A vintage prawn trawler that has been transformed into a relaxed floating eatery, The Prawnster has dropped anchor at the small marina just down river from the Story Bridge, offering up a dining experience you won't find anywhere else in town.
When Martin and Donna Brennan moved to Brisbane a few years ago, the idea for the venue was an obvious one. "When we found out there was nothing like this in Brisbane, we thought, well why not?" said Donna. "Brisbane has such amazing river views—so we decided if anyone was going to create a floating restaurant, it was going to be us." Two years of permit-wrangling later (just ask Martin about the hoops he had to jump through—turns out it's harder to set up a floating restaurant than it sounds), and The Prawnster is finally open.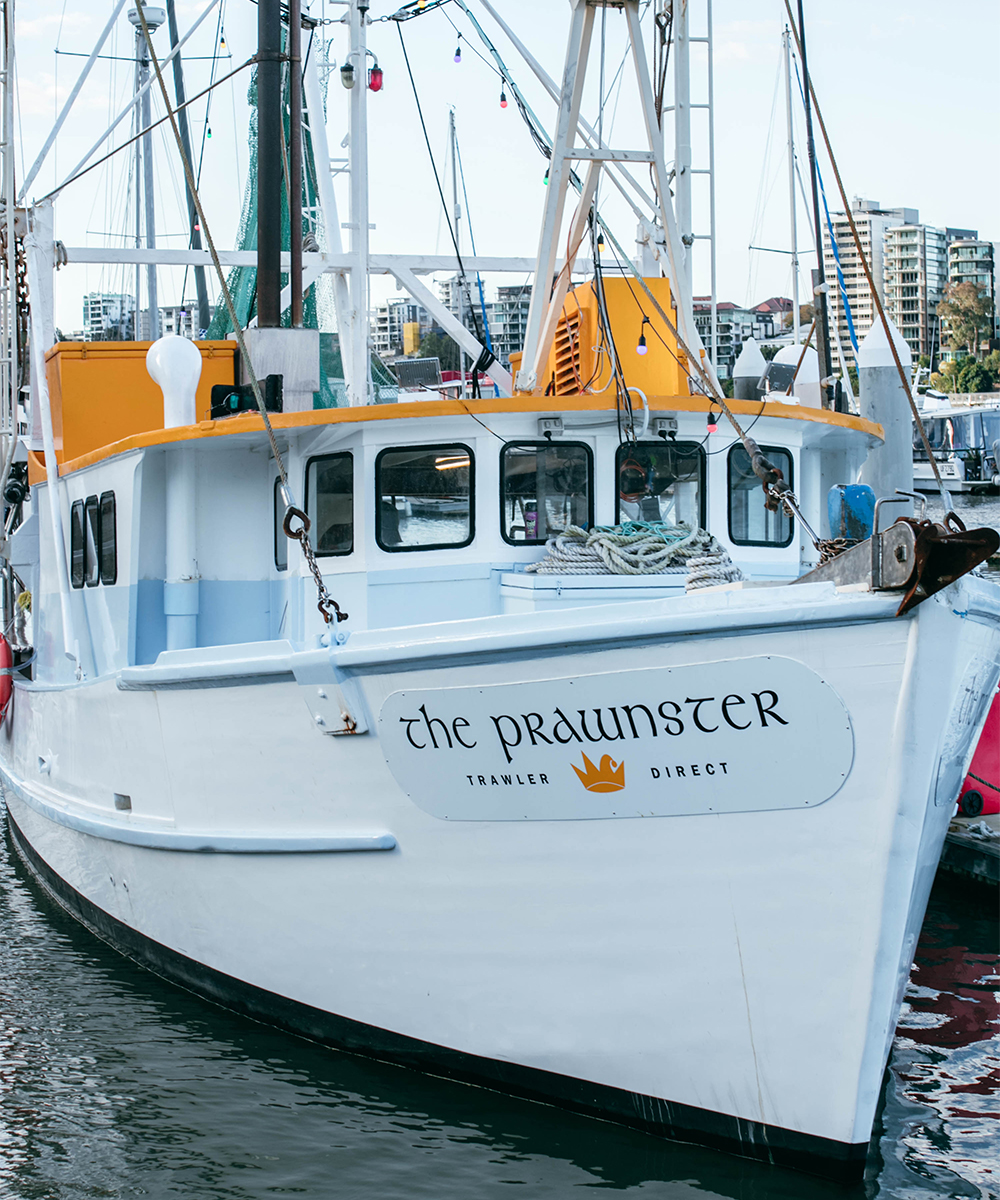 The trawler itself is a little piece of Brisbane history. Built in Deagon, just 30 minutes up the coast, she was launched into service in 1972, and spent 46 years out on the water as a deep sea prawn trawler. Now, the 50-foot trawler has a new lease on life as a floating restaurant, with a small kitchen and prep area in the bow, and the stern converted into an undercover seating area, with benches lining both the starboard and port side, and one large timber table down the middle.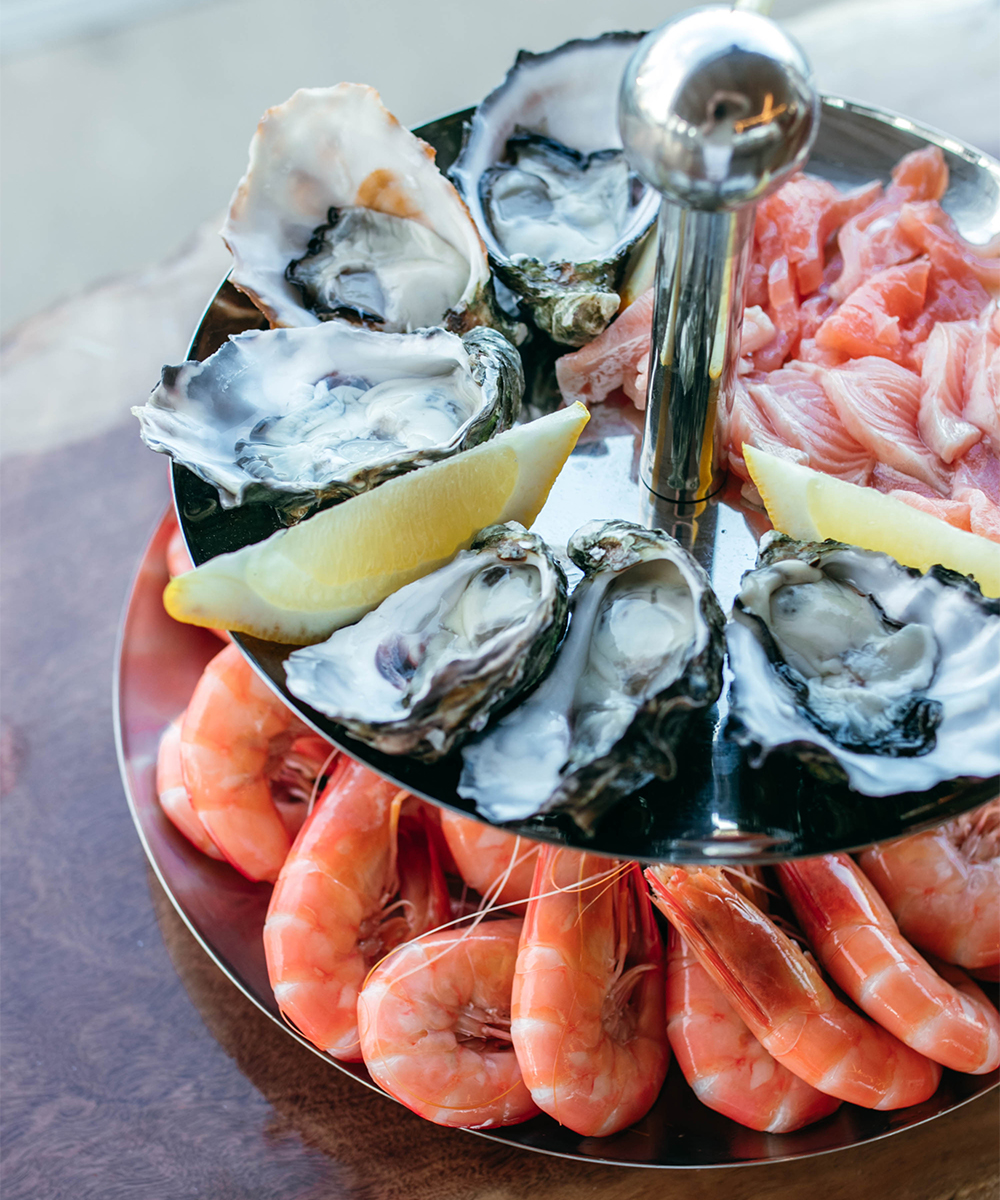 And what kind of trawler turned restaurant would she be if she served up anything but the best seafood to be found in the surrounding seas? All you'll find on the menu here is the freshest of the fresh Mooloolaba prawns, Moreton Bay bugs, Coffin Bay oysters and Tasmanian salmon sashimi, which you can order as part of a mixed platter, or just those vibrant prawns all on their own.
"Moreton Bay is just out there and it has the most amazing seafood—we just want to show it off and show people where it comes from at the same time," said Martin. Just like paddock-to-plate dining, this ocean-to-plate fare is all about what's in season, so eventually you'll also find mud crab and other oceanic delicacies on the menu. Everything is served alongside nothing but tangy lemon wedges and a handful of sauces—when the seafood is this fresh, it needs nothing else.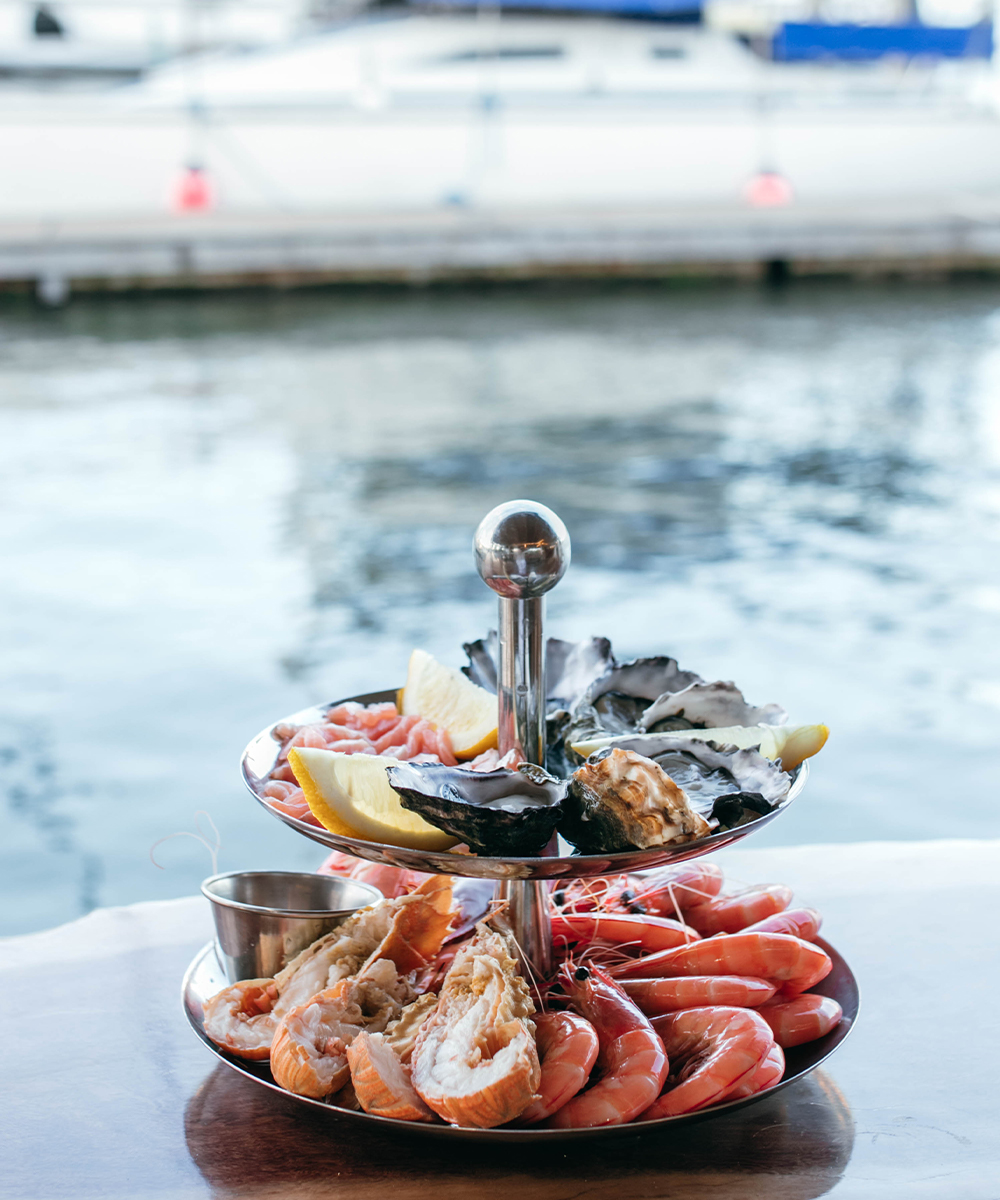 Best of all, the trawler is BYO, and we highly recommend taking along a bottle of bubbly to pair with those oysters while you enjoy the sunset and the cool breeze—it's nothing short of magical. Bookings for the venue are filling up fast, but they also offer takeaway if you just can't wait. Find out everything you need to know about the eatery here.
Checked out this all-pink Thai restaurant yet?
Image credit: Ranyhyn Laine