If you're a bit of a fitspo, then no doubt you've heard of Total Fusion. With locations in Newstead, Chermside and Mt Gravatt, plus one on the way to Morningside, these guys are changing the fitness game, and growing quite the cult following while they do it.
Rather than just rooms filled with boring gym equipment, here you'll find different studios dedicated to cycle, reformer pilates, yoga, run clubs, hot pilates and functional workouts, all of them lit by neon lights, and used to host classes led by energetic (and insanely fit) instructors. Cold towels are supplied to keep your forehead free of sweat (blissful, truly), and the lobbies feel more like a co-working space than a gym. And now, Total Fusion are going even further above and beyond in their mission to help their members reach their full potential with the incredible new Rooftop Wellness Precinct being added to their Newstead gym, plus the opening of a game-changing healthand wellness facility in Springfield in partnership with the Brisbane Lions.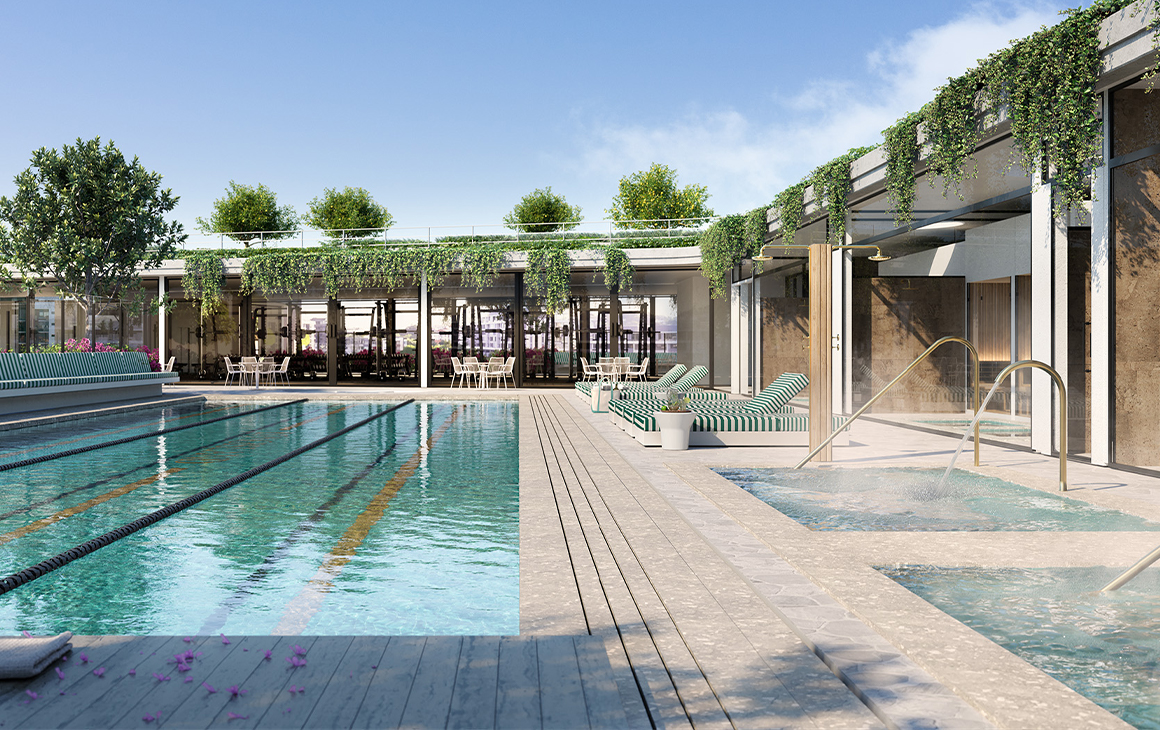 The Newsted wellness centre is going to be seriously boujie, and we are ready to sign our names on the dotted line to join up. Taking over the entire rooftop, it will encompass a 25 metre magnesium pool, hot AND cold spas, a salt therapy room (we're not sure what that is but we want in), Normatec compression devices (like the kind athletes use), hyperice recovery equipment (for cryotherapy treatment), meditation devices, an infrared sauna and a steam room.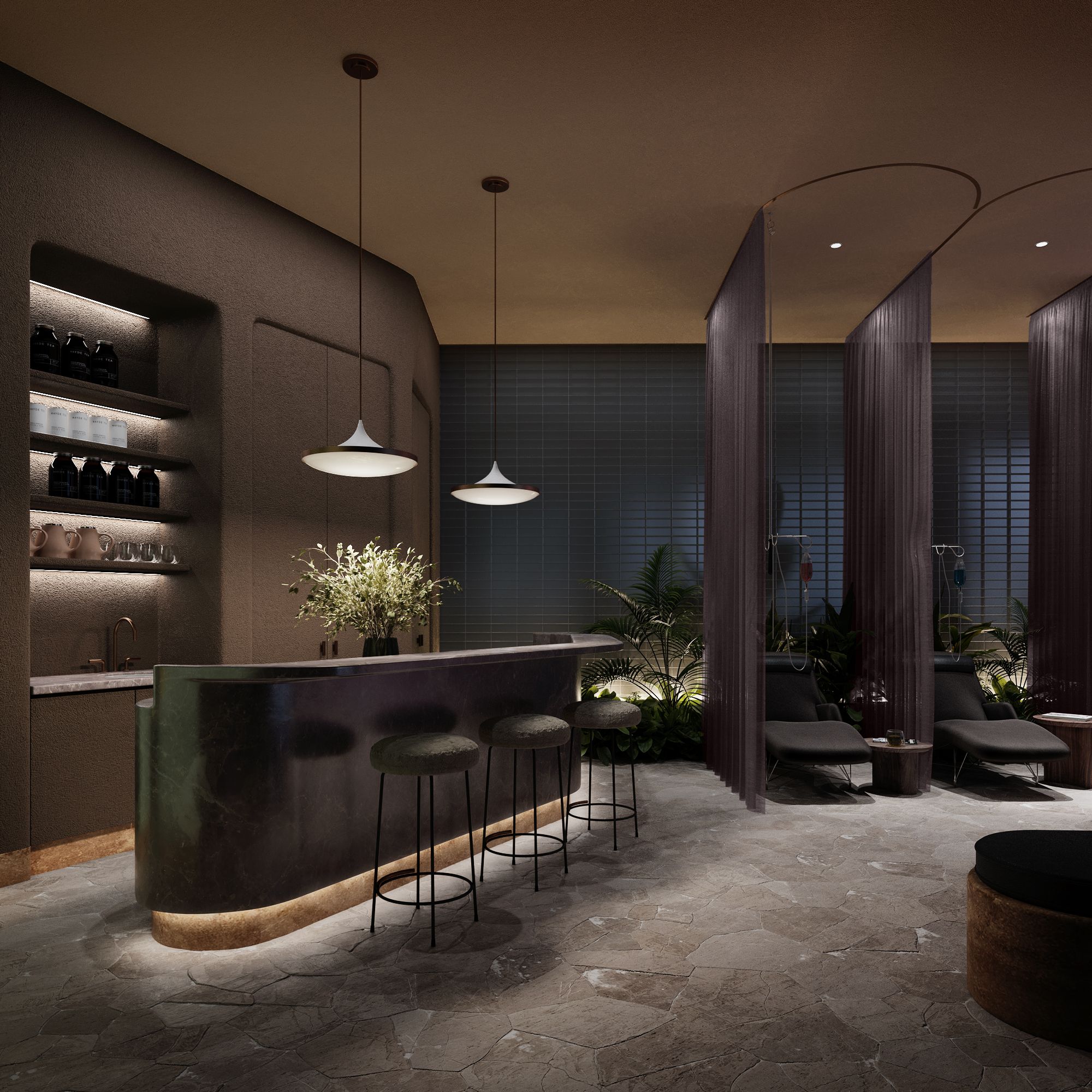 As if all that wasn't enough, there's also going to be a snow room. Yes, a room of snow. An ice bath sounds truly awful to us, but we will happily dance around semi-clothed in a room where it's snowing. Need more motivation? The new and improved multi-level gym below also feature a physiotherapy, IV room, altitude training room, medi-spa, co-working space, laundry service, doggy daycare and creche. TAKE. OUR. MONEY.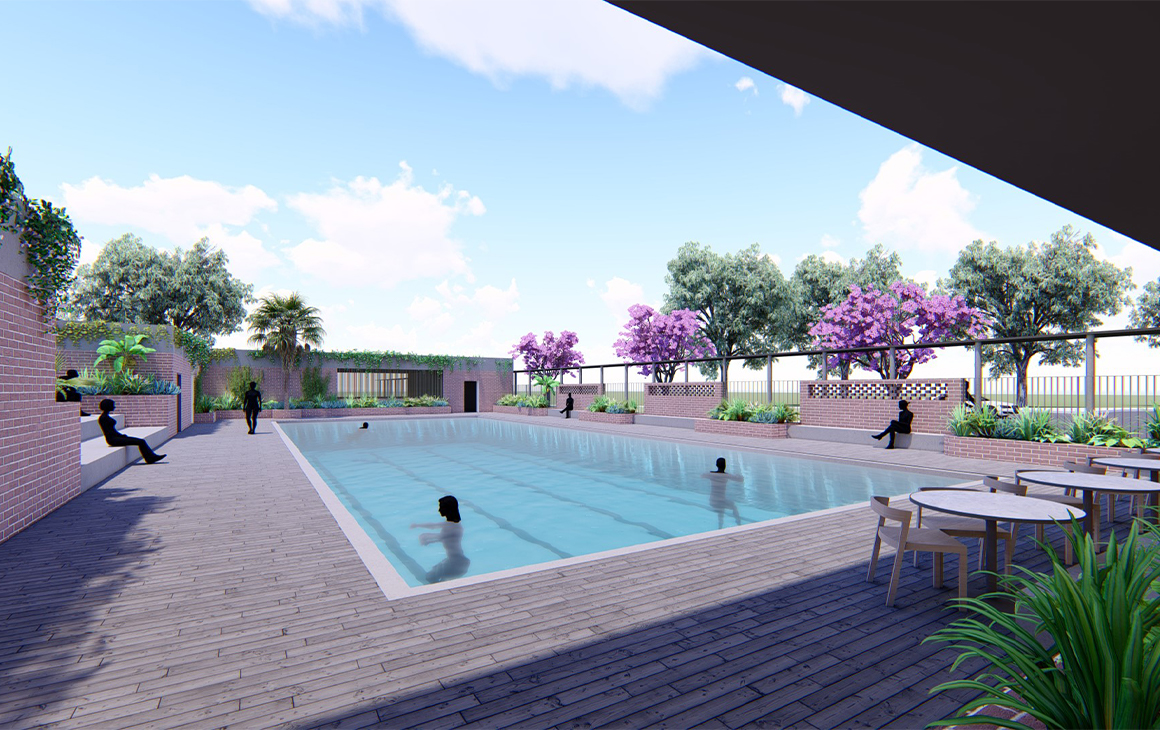 Don't worry that you're missing out if you're a southsider though, because TotalFusion Lions is opening in Springfield Central before the Newstead location will even be finished. A part of the new Brisbane Lions training and administration centre; Brighton Homes Arena, this facility will feature a state-of-the-art gym floor, five purpose-built group fitness studios, a swimming pool, infrared saunas, float tanks and more. No snow room, but hey, you will get to work out alongside AFL and AFLW stars.
Want to find out more? You can register to be one of the first to hear when the new centres will open here for TotalFusion Platinum and here for TotalFusion Lions, and even get a foundation rate if you're really keen.
Meanwhile, have you heard about F45's new gym craze, FS8?
Image credit: Supplied