We all love the anticipation of getting away and losing ourselves in all the exciting possibilities a different city has to offer, especially when the list is chokers with iconic beaches, countless cafes and restaurants and endless cultural institutions.
Our sneaky trick to tapping back into the good feels? Break your vacay destination down into tasty, suburb specific-sized pieces—it's simple. From your first, flaky croissant through to that last celebratory cocktail, and all of the rejuvenating, engaging, and awe-inspiring activities in between, we've got you covered.
Maximise the feel-good vacay feels with our top picks below.
Surry Hills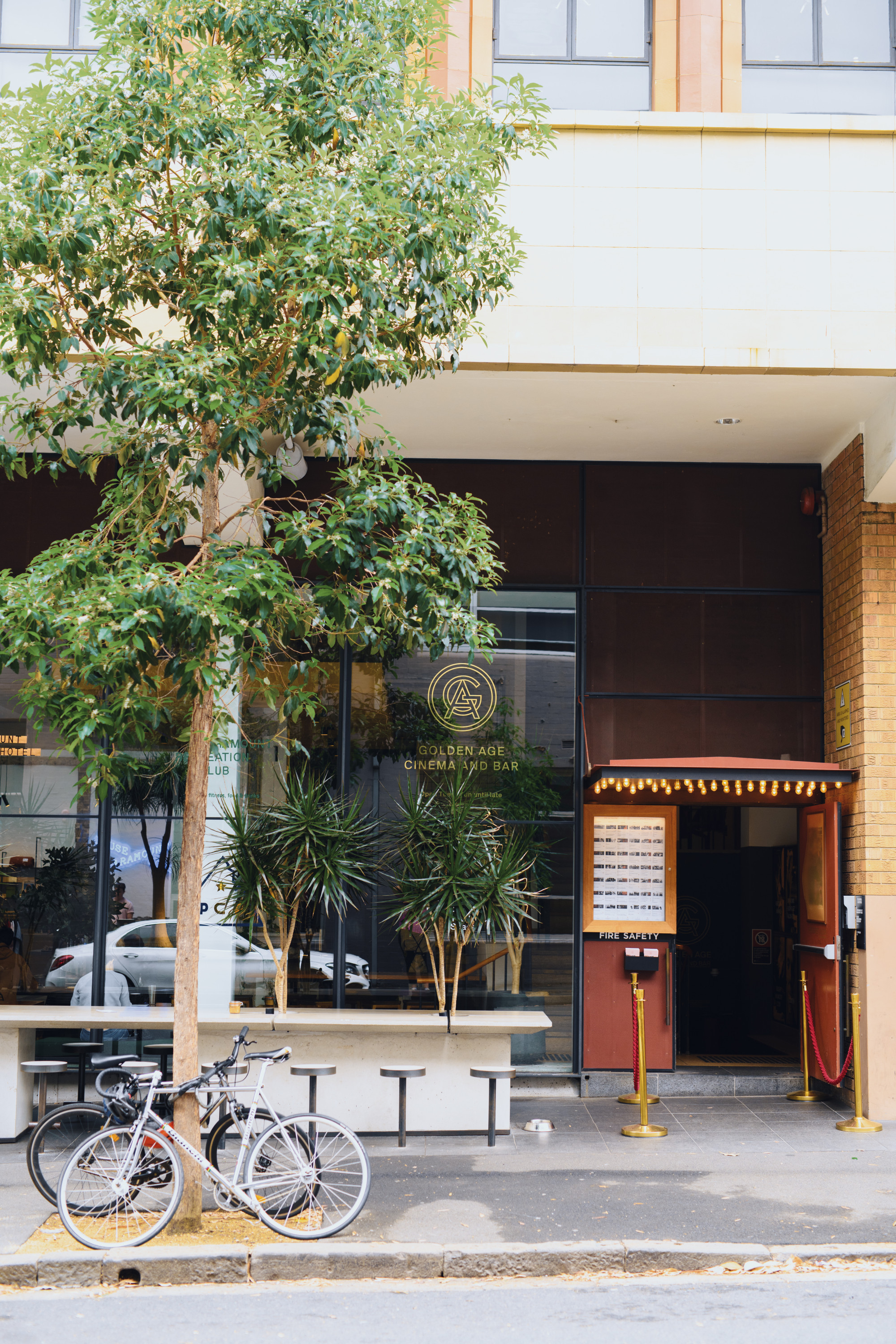 Get in touch with your sense of adventure in this sprawling inner-city suburb. Tree-line streets and historic houses set a scene for surprising discoveries and reliable institutions that will have you revisiting time and again. Mornings don't really begin until food has been found and Blacksmith's offering has something for everyone, pairing historic surroundings with fresh fare. For people-watching and cosy decor, put Kawa on your morning to-do list. Situated on Surry Hills iconic Crown Street, this cafe keeps things local, with produce sourced close to home and a lived-in vibe.
Amp up your evening at Tio's Cerveceria with a spicy, fruity, classic, how-you-like-it margarita. Don't let the religious iconography fool you, this taco-stand-inspired bar offers an irreverently good start to any weekend. Soak up the tequila with some handmade tortellini and market fresh pesce del giorno at Pellegrino 2000. To find a sense of belonging and connection to home, the menu at Jane pulls from all the best that Aussie produce has to offer. From Kangaroo tartar to scallops with native succulents, and Murray cod, this inspired, all-Australian offering is guaranteed to claim a space in your memory for years to come. Round out a refreshing weekend with vino from WyNo's extensive and well throughout list.
Must dos: Combine cocktails and cinema at Golden Age Cinema & Bar; Catch a show at Belvoir Theatre
Where to stay: Play your cards right and rest easy at Sydney's newest boutique stay, The Ace Hotel; if 'gramable decor is a necessity, you can't go past this local staycay favourite, Paramount House.
Chippendale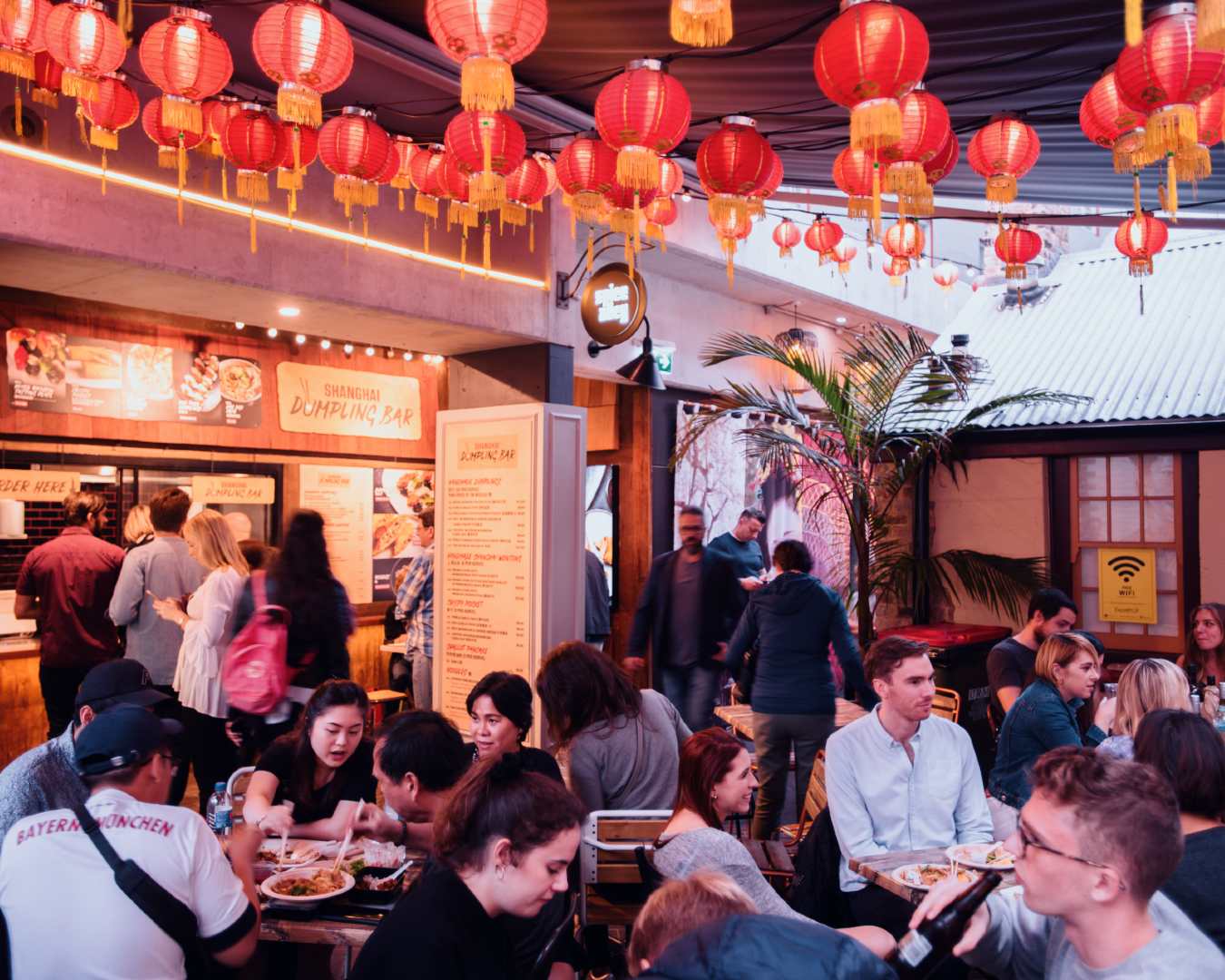 A compact, hidden gem on the cusp of the CBD, Chippendale feels like it was custom-built for weekend wandering. With wide footpaths and iconic architecture, backstreets here produce premium experiences around every corner. Start your weekend off on the right foot with a rejuvenating class at the unique yoga studio, Humming Puppy, offering classes for all levels of experience in a creative and resonant space. With coffee and some morning fuel next on the priority list, a plethora of corner cafes have you covered. Offering Japanese and Asian fusion flavours, 101 kissa will start your day with a jumbo lobster scallop roll, or a more traditional eggs benny. Check out local artists as you sip your coffee at Something For Jess, or grab a croissant to go from Chippendale institution, Brickfields Bakery.
Head down to White Rabbit Gallery to view one of the world's most significant collections of contemporary Chinese art. If shopping is more your speed, pop into the studio and shop-front of local Sydney designer, Jillian Boustred, nestled in the walls of the historic Strickland Building. Across the street is the first of Chippendale's many dining options, Ester, offering seasonal fare with expert execution. Tucked around the corner is one for the carnivores–LP's Quality Meats. Pick up small goods for a gourmet picnic, or dine in for one of Sydney's best eats. If it's a little bit of everything you're after, you have to explore Spice Alley in the Kensington Street precinct. From hole-in-the-way street food to dine-in dumpling bars, this lively will set your imagination alight and have you spoilt for choice.
Must dos: Cellardoor at Handpicked Wines; Aperitivo at Kindred; Find childlike joy at Timezone Central Park
Where to stay: The Old Clare boasts serious industrial inner-city charm with a rooftop pool and a prime location.
Newtown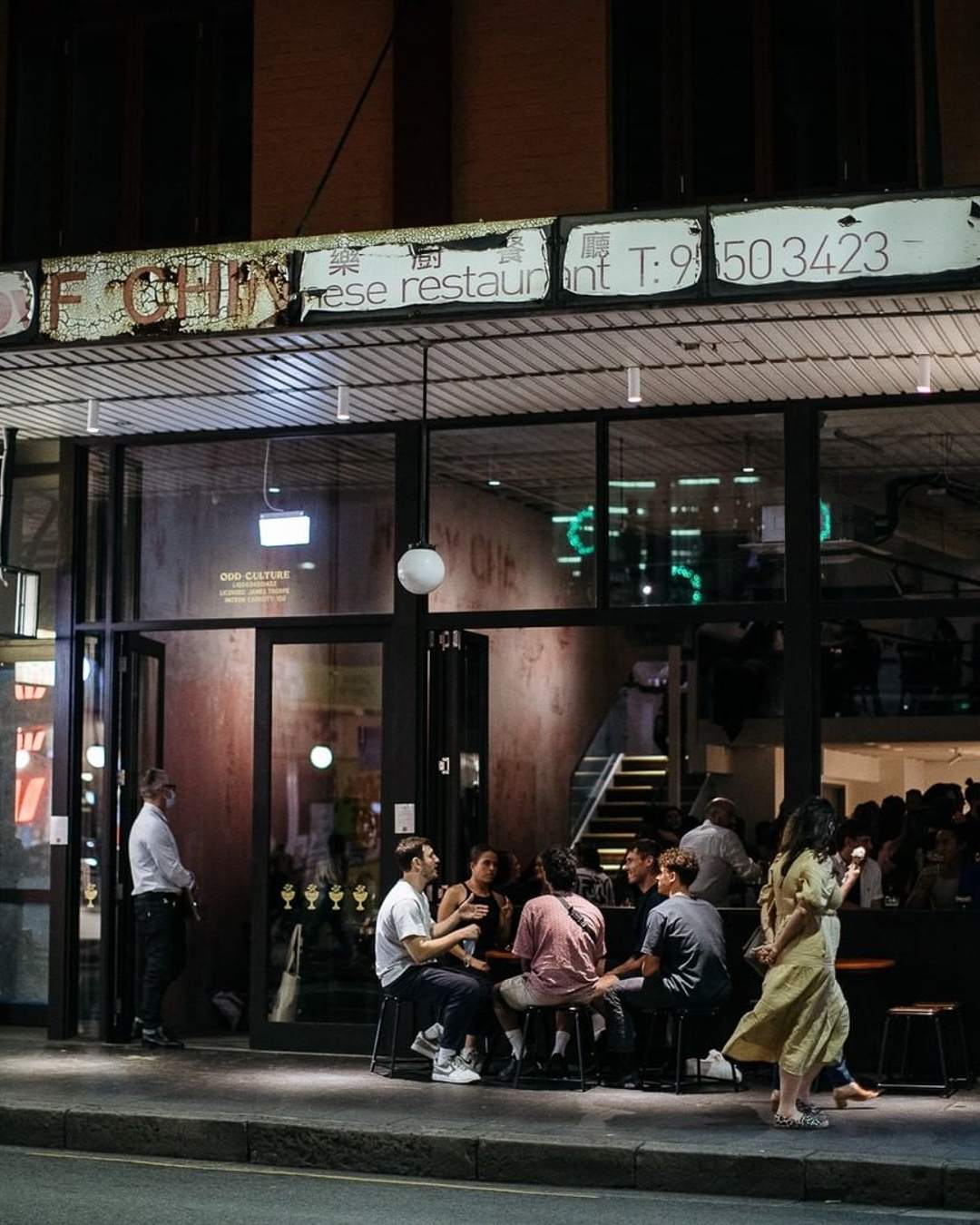 Be awe-inspired by choice in one of Sydney's most concentrated cultural melting pots. Connected by the iconic King Street, the sprawling backstreets of this Inner West suburb are rich with flavours and joy ready to be discovered. Start your day at local favourite, One Another for an exceptional coffee made with Sample Coffee Roasters bean, and a fresh twist on avo toast featuring pickled ginger and shredded green apple. If comfort food is calling, Rising Sun Workshop's light, dark and veg ramen options will hit the spot. Wander down King Street for endless shopping options–make sure to check out Better Read Than Dead for cheeky reading recos. For a sweet treat, you can't go past desert masters, Mapo, serving up artisan and sustainably minded gelato in seasonal flavours.
Grab a bottle of vino from P & V Wine and Liquor Merchant and head to Camperdown Memorial Park to watch the local dogs frolic and the sun go down. Keep the good vibes and vino flowing at Bella Brutta where you can't go past the clam pizza–one of Sydney's best. If weird and wonderful is more your speed, Odd Culture is the place to go. Featuring European staples with an Asian flare, this new addition to King Street will open your eyes to the world of fermentation, natural wine and wild ales. Wander through Newtown at night and you'll hear live music drifting from the like of The Marlborough Hotel and Waywards. For a more deliberate live music experience, check out the events calendar at Newtown's pillar of live entertainment, The Enmore Theatre.
Must dos: Curate a cheese board at The Stinking Bishops; take a lap around Sydney Park; end the night with a cocktail at Fortunate Son.
Where to stay: Hidden in the heart of Newtown, The Urban makes the perfect base for Inner West adventures.
Bondi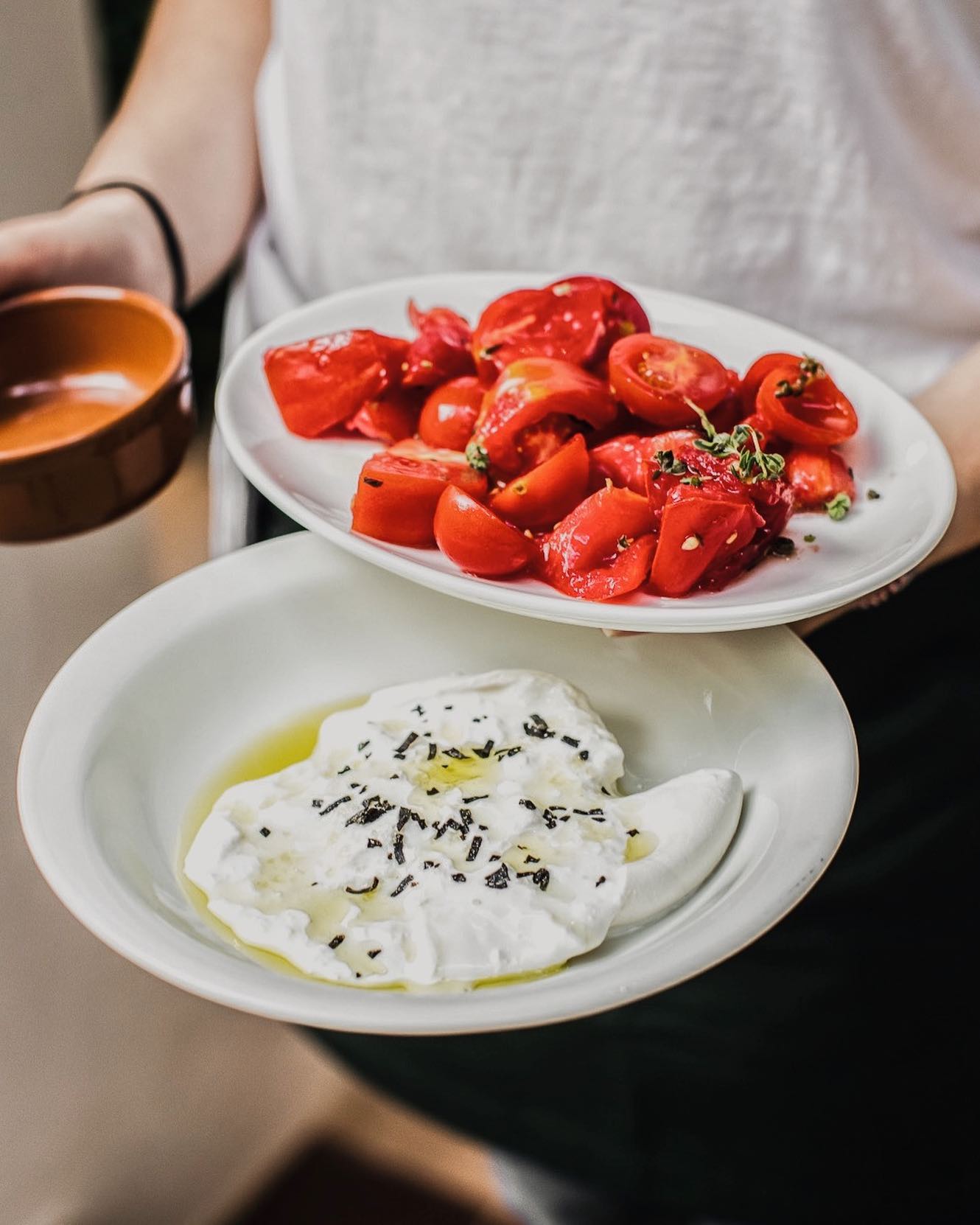 The poster child for Sydney's quintessential connection between city and sea, Bondi is a playground for all things eating, swimming and sipping. After a reinvigorating dip down at the iconic beach, get the blood pumping again with a coffee and bagel from the community-minded Lox in a Box. Take a slow Sunday stroll through the Bondi Markets and explore locally produced wares, find a second-hand record to spin, or a new favourite wardrobe staple.
Around every corner in Bondi is a meal to remember. Combine views with an exciting bistro menu at the iconic Bondi Icebergs. Head up the hill to discover fresh Italian fare at Totti's, hidden within the brick walls of The Royal Bondi. Celebrate a connection to the sea at Lola's Level 1 off Bondi's main drag. Geography, gastronomy and quality produce underpin this free-spirited South European inspired menu, and Australian, Spanish and Italian wines complement signature cocktails. For proper comfort food, follow the locals down to Gelbison for mouthwatering muscles, calamari fritti and a traditional parmigiana. Finish the night with a relaxed cocktail at Rosenbaum & Fuller or turn up the volume a little more at Bondi Hardware.
Must dos: Nothing beats the views from the Bondi to Coogee coastal walk; roll a bowl at the Bondi Bowling Club; pick up fresh produce on a Saturday at Bondi Farmers Markets.
Where to stay: You can't go past the modern comforts and chic design at QT Bondi.
Paddington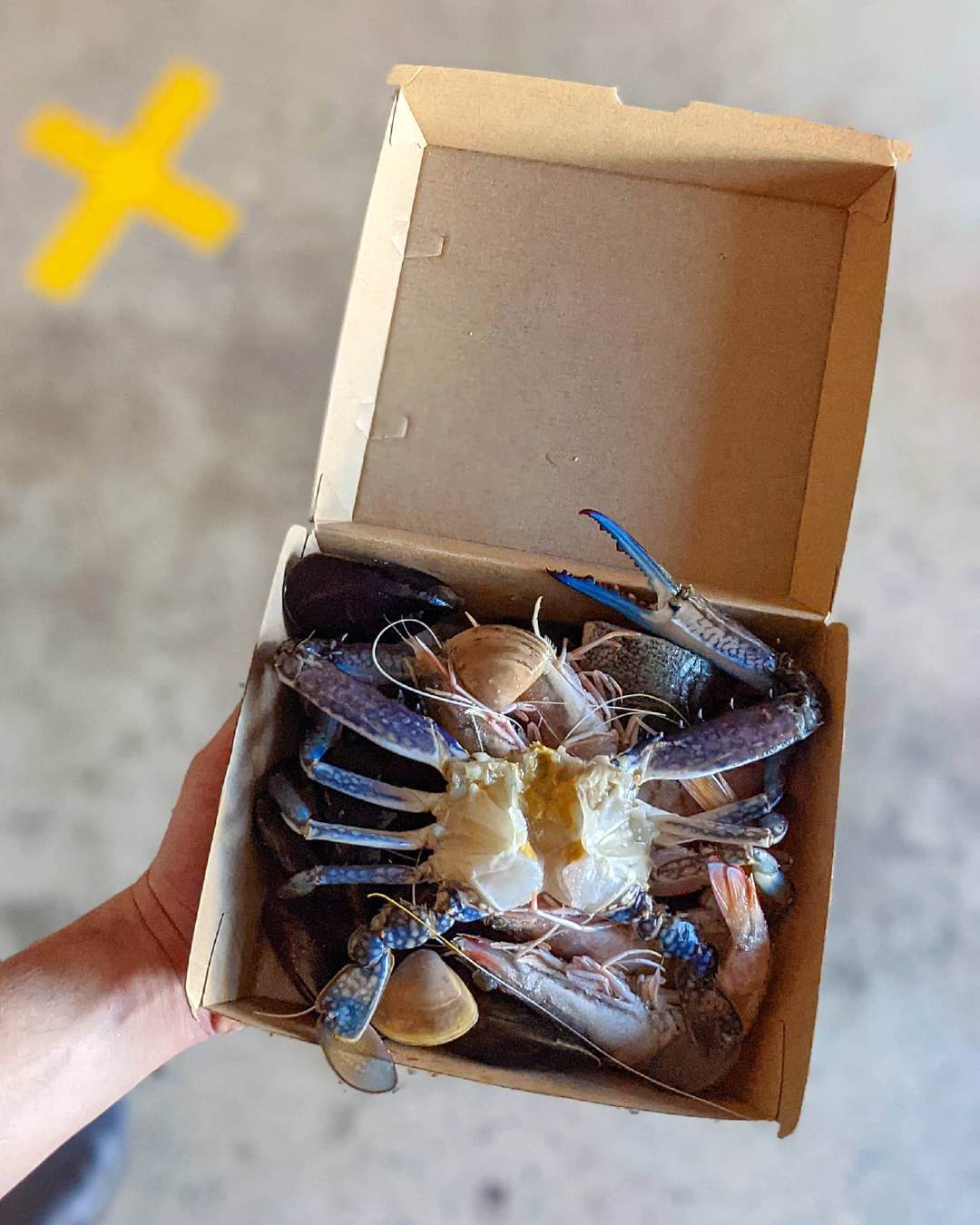 Some of Sydney's best restaurants call the streets of Paddington home, so we're starting with dinner for this one and working backwards. Ask any local where to find the best Italian fare and they'll tell you 10 William St. without skipping a beat. Perfectly crafted meals and a casual atmosphere are made all the more enjoyable by the highly knowledgeable and welcoming staff. If this Eastern suburb has you hanking for fish and chips with a sophisticated edge, Saint Peter will cure your cravings and set a new standard for your future seafood experiences.
If exploration and adventure are part of a well-rounded weekend, check out the sprawling grounds at Centennial Parklands. Stop in at Alimentari eat-in-deli on your way to stock up on cheeses, meats, olives and fresh bread for a park picnic, or pack your running shoes if laps around the park's endless pathways are more your speed. If stretching your legs means more shopping and less jogging, Oxford Street is your playground, playing host to all your desires, from homewares to the best Aussie and international designers. Head down to Tuckerbox for a quick takeaway coffee or snack to keep you going.
Must dos: Start your Saturday the right way at the Paddington Markets; sip a cold one at the historic London Hotel; trawl the bookshelves and savour a coffee at Ampersand Cafe & Bookstore.
Where to stay: Let Mrs Banks look after you at this boutique beauty.
For more information on how to Feel New in Sydney and New South Wales, head to visitnsw.com or sydney.com.

Editor's note: this article was produced in partnership with Destination New South Wales. Thank you for supporting the partners who make Urban List possible. To read our editorial policy, click here.
Image credit: Destination NSW; Totti's