Brisbane's bayside suburbs get lacklustre treatment sometimes—but no longer. For all you non-residents, the drive isn't that long and it's WELL worth it for some of Brisbane's best eateries—yes, we said it—not to mention the water views. And for the lucky ones who live there? Well, we're jealous of your neighbourhood's laid-back vibe and slower pace that makes every waterfront wine all the sweeter. Local or not, these are the restaurants Wynnum and Manly diners love to frequent.
Manly Restaurants
Manly Boathouse
Your eyes do not deceive you, the Manly Boathouse is next level—we're talking Bondi vibes. The waterfront wraparound views of Moreton Bay are unparalleled, as is the food, no matter which area of the massive venue you decide to sample. There's an expansive main restaurant, a downright boujee bar and the patio, which divides up into a patisserie and fish and chippery. It's a community cornerstone and for good reason—only the freshest local produce makes the cut. Our heart is won by the patisserie though, because what's better than a sweet seaside treat? Bookings are non-negotiable for this spot as the word has well and truly gotten out.
Shucks Bar
Oysters your thing? Well Shucks Bar is dishing up the freshest oysters to be found in all of Bayside, accompanied by any topping your heart desires: mignonette and lemon, bourbon butter and even a Saltbush gin oyster shooter with pickled karkalla and burnt cucumber oil. After you've slurped to your heart's content, make your way down the impressive seafood menu with heavy-hitters like mussels escabeche with pickled octopus and salt cod fritters with giardiniera and saffron aioli. They even have a masterfully constructed dessert menu.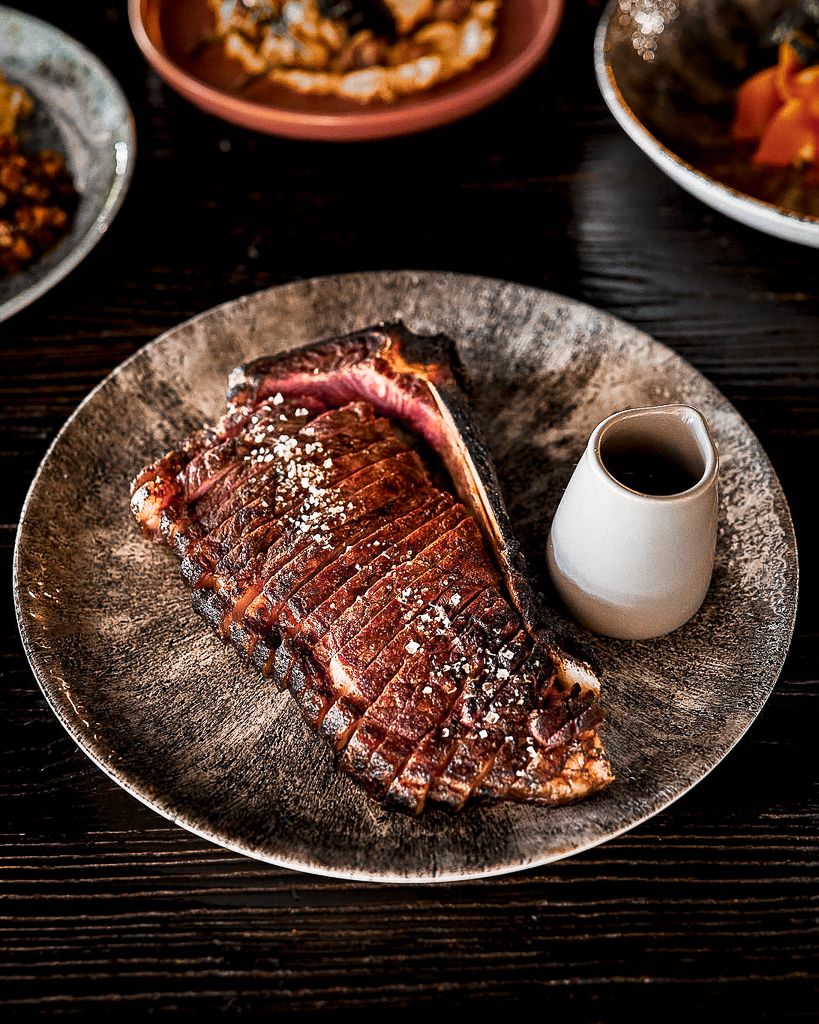 The Arsonist
Serving as a mecca for all things meat, The Arsonist is your go-to for elevated eats and a luxe bar experience. The goal at The Arsonist is to create humble, distinctive dishes from the highest quality ingredients, sourced locally and cooked with the primal energy of fire. We can't help but froth the set menus to try the glories of the menu—how does a nine-course spread for only $80pp sound? Yep, sounded about that good to us too.
Tide On The Jetty
Open sea breezes, sunny skies and glittering sun on the water—what could be better? Throw in a seriously impressive menu and that's what awaits you at Tide On The Jetty. These guys dish up all-day goodness, starting with a robust breakfast menu and ending at kitchen close with dinner options like seafood marinara fettuccine and succulent roast chicken with sweet potato mash, seasonal greens and chicken jus.
Seavibes
Don't want to don your fanciest of duds? Seavibes is the place for you. The classics we all know and love are dished up here with just a sprinkling of excellence. Right on the bay of the Manly Harbour, the location cannot be beaten—much like the eats on offer. Mega surf and turfs, delicious fish and juicy burgers are all on the cards and you can also get takeaway fish 'n' chips to eat on the beach to really round off the whole experience.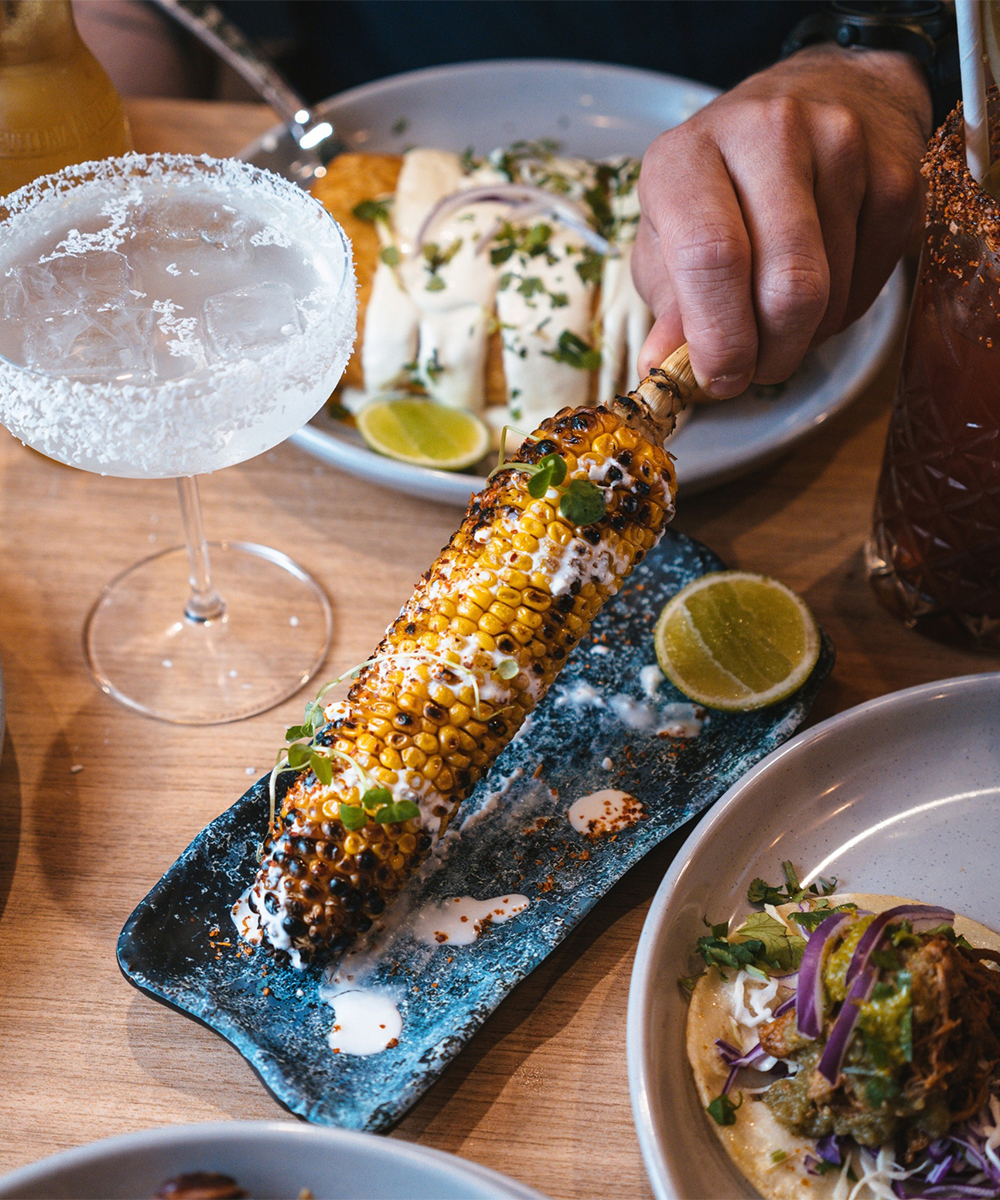 Wynnum Restaurants
Miss Mexicana
Miss Mexicana is shaking things up in Wynnum's restaurant scene, and no, we don't just mean the glorious sound of cocktails being made. In a multi-level Mexican utopia, expect banging tacos and mouth-watering mains like carne asada—marinated chargrilled rump steak with rice, beans, slaw salad, pico de gallo and salsa verde—and pescado a la talla—grilled barramundi marinated in a parsley sauce served with rice, beans, lime and slaw. Work your way through the margaritas on the drinks menu (have a coconut margarita or four for us please). The menu has some kid-friendly options too for spice-averse little mouths.
Cedar & Pine
You'd think you were in a cool new bar in West End when you enter Cedar & Pine, but no, this uber-stylish bar and eatery calls Wynnum home. Stay inside and groove to the many local musicians that swing by Cedar & Pine or head out to the beer garden to be reminded that 'all we have is now' by a bright pink neon sign and aesthetic AF festoon lights. Come for a night of frivolity, but come back again to munch on the tapas-style eats like pork belly sliders with apple and fennel slaw and brisket tacos with pickled veg and kewpie mayo. Drool.
Mekhong Thai
It just wouldn't be an accurate 'best of' list without including Mekhong Thai—you'll find it well-deserving of a spot on our list of Brisbane's best Thai restaurants. A somewhat hole-in-the-wall spot, as all the best Thai restaurants are, head to Mekhong Thai for all your favourite dishes done deliciously. Our faves are the massaman curry of slow-cooked tender beef, coconut cream, potatoes and peanuts and of course, the pad see ew. Seriously, this spot is a must-visit.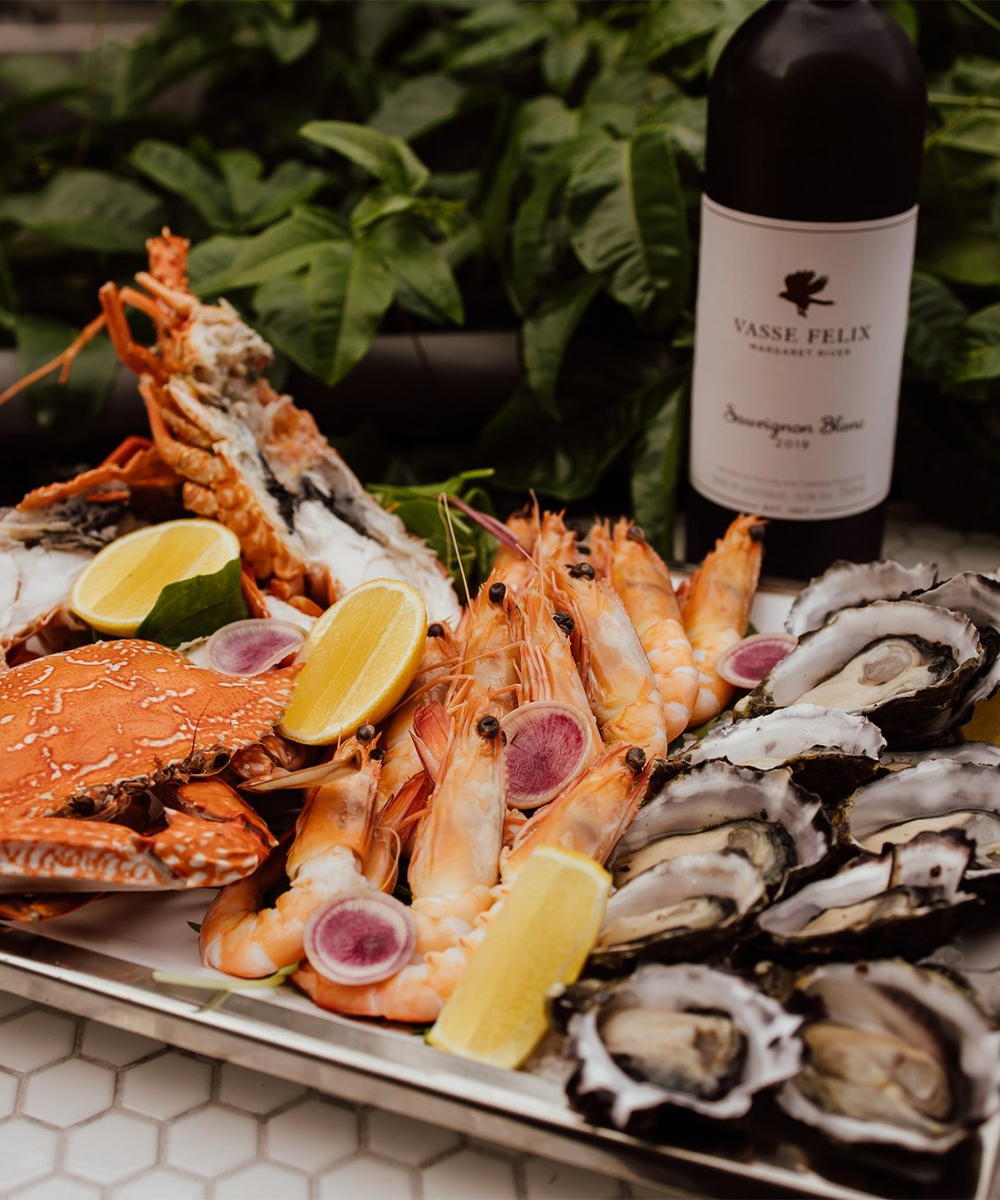 Nearby Restaurants
Pippy Fish Cafe
Thorneside
Overlooking Beth Boyd Park and Waterloo Bay, Pippy Fish Cafe is a pescatarian's delight dishing up everything from fresh-flavoured feasts for big bookings to light and fresh takeaway fish and chippies. With stunning interiors, a well-curated list of Australian craft beer and a streamlined wine selection leaning heavily towards light Australian whites, Pippy Fish Cafe is not just a cute name, but a banging spot to boot.
Manny's Italian
Wellington Point
*Sigh* by golly gosh, do we love an Italian restaurant. Your new favourite pizza and pasta spot, the menu at Manny's shows off their chef's enviable skills in all things Italian. There's an extensive wine and cocktail list so you're sure to round the night off with the perfect pairing. Speaking of pairings, pair a banging vino with mains like local sand crab risotto or a decadent four-cheese gnocchi. Not in the mood for pasta? Choose a woodfired pizza from the extensive menu instead.
If you're after dessert, check out Treats & Co, an epic bakery dishing up cookie pies.
Image credit: Manly Boathouse, The Arsonist, Miss Mexicana, Pippy Fish Cafe