If there's anything we've learned from years of Mexican-themed parties and taco nights, it's that the pros know margaritas much better than we do. Tequila, Cointreau, lime, and salt—that's the only way to do a margarita, right? Wrong.
This refreshingly zesty salt-rimmed cocktail is a firm favourite on any cocktail list for a reason, so we've scoured the Gold Coast's best cocktail bars and Mexican hideouts to bring you the best of the classics and the tastiest tequila tipples with a twist. You never need to suffer a sub-standard marg ever again. Read on for the best margaritas on the Gold Coast in 2022.
MexiCali
Nobby Beach
We couldn't talk about the best margaritas on the Gold Coast if we didn't mention the Nobby's Beach institution that is MexiCali in our round-up. Pull up a stool on MexiCali's western-facing upper deck to soak up those late afternoon rays and sip on some of the best margaritas on the Gold Coast. You of course can't go wrong with a classic marg, but if you're looking to spice it up, their chilli marg has just the right amount of spice. The good folks at Mexicali also do a cheeky Margarita Monday deal that's dangerously irresistible.
Margarita Cartel
Burleigh Heads
When the place is literally called the Margarita Cartel, you know they mean business when it comes to margaritas. Slinging some of the best margis around, the crew at Margarita Cartel truly has that magic margarita touch. Some of their best ones include a delicious red chilli and cucumber marg, a passionfruit marg, a smoky pineapple marg and a refreshing watermelon marg. They also serve one of the best (if not the best) classic margaritas around, so come with a crew and make sure you try them all.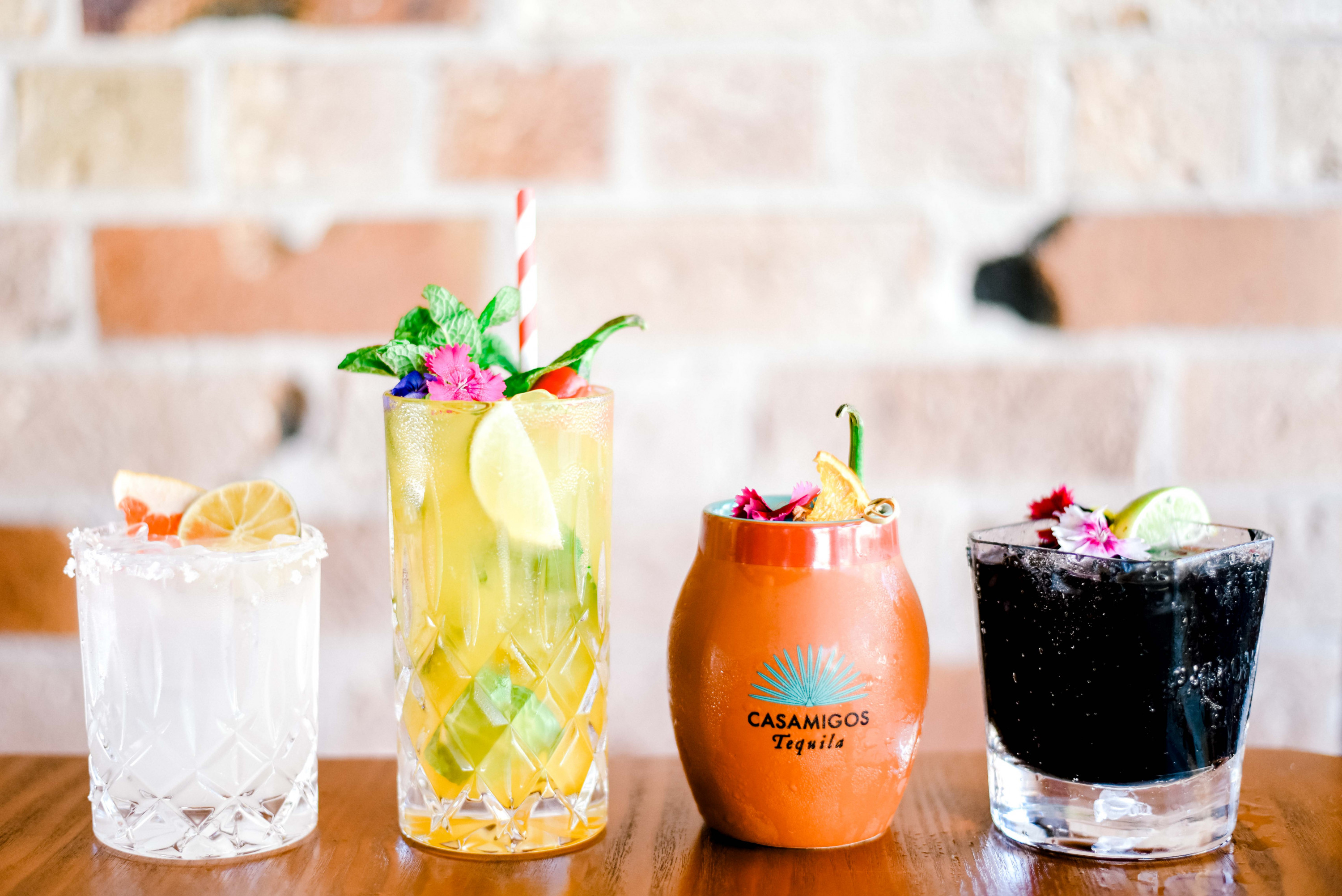 Rosella's
Burleigh Heads
Killer cocktails await you at Rosella's, including some truly creative iterations on margaritas. Take the delicious Margot-rita Robbie for example, which expertly combines tequila, kumquat liqueur, lime, huacatay, wattle blossom and roasted kelp. It tastes even better than it sounds.
Frida Sol
Palm Beach
Make your way down to Palm Beach and settle in at Frida Sol, where everything is as gorgeously aesthetic as it is delicious. From frozen margaritas to Frida margaritas (with herradura tequila, house triple sec, lemon juice, cucumber juice, agave and a jalapeños and chipotle rim—yum!), to coconut or smoky margs, there's not one rita on the menu that isn't one of our favourite tipples.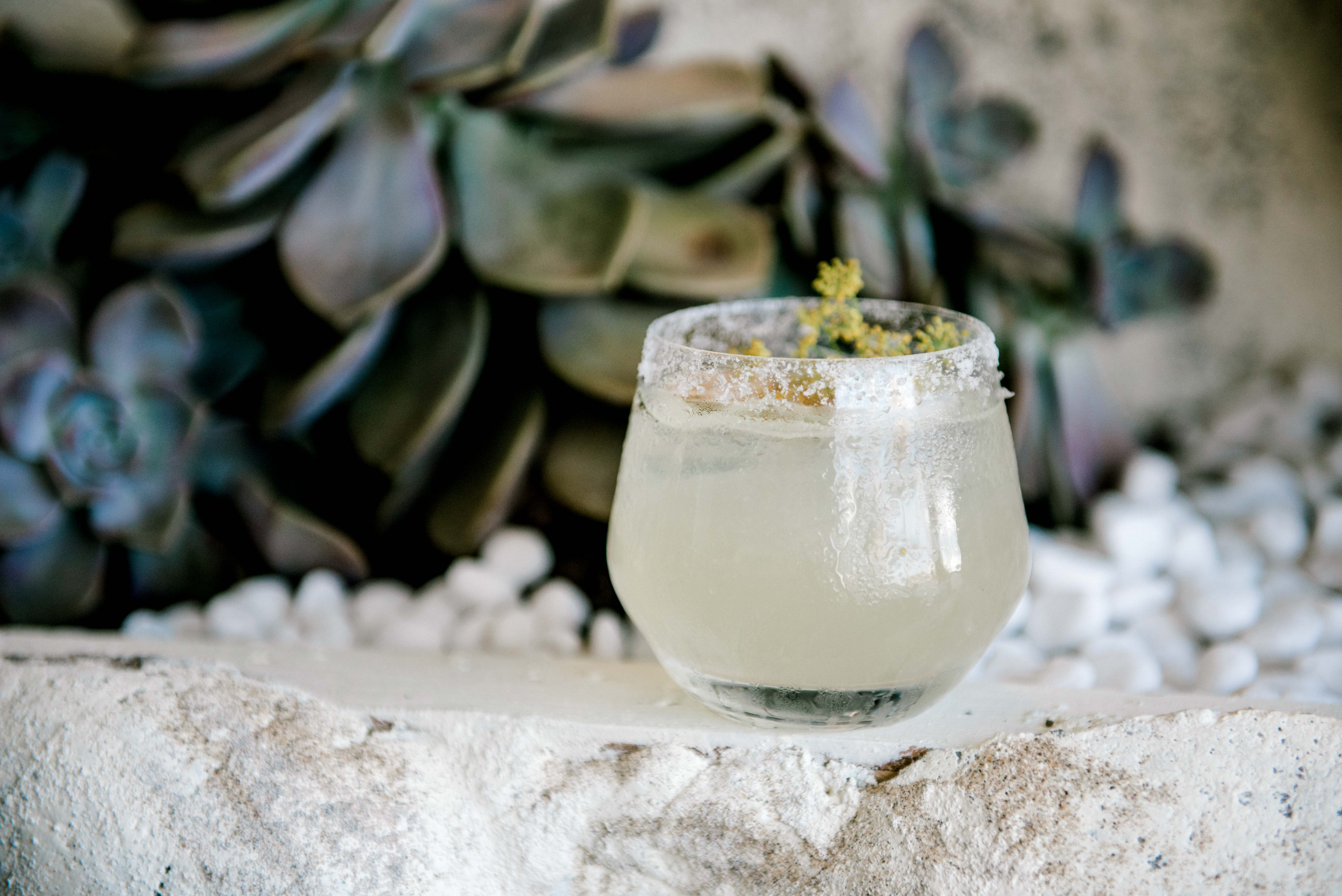 Bonita Bonita
Mermaid Beach
Bonita Bonita has most definitely solidified their spot among the best Mexican restaurants on the Gold Coast, so there's no surprise they've also nailed a spot on the best margarita list. From the delicious classic Tommy's Margarita (tequila, lime and agave) to the Bonita (tequila, agave candied jalapenos, lemon, fresh cucumber juice with a chipotle salt rim) or the mezcal margarita, you'll want to try them all.
Caracara
Tugun
Located on Tugun's busy shopping nook, Caracara—named after the majestic falcon on the Mexican flag—is a low-key tequila bar tucked away in the rear and a bright and welcoming cantina in the front. You can expect all the margarita classics, mixed on both tequila and mezcal, with the best seats in the house being at the bar, where the friendly staff love to share their knowledge about this agave-based liquor.
La Diosa Mexicana
Surfers Paradise
While we love the food at La Diosa Mexicana, a special shout out has to go to the margaritas. Choose from eight delicious margaritas, ranging from traditional lime juice to lychee (made with tequila anejo, triple sec, lychee liquor, agave, lime juice and lychee fruit) or strawberry to chilli. But if you want something out of this world, you'll want to try The Ultimate: a mix of Tequila reposado, Cointreau, caramelised pineapple extract and lime juice—divine.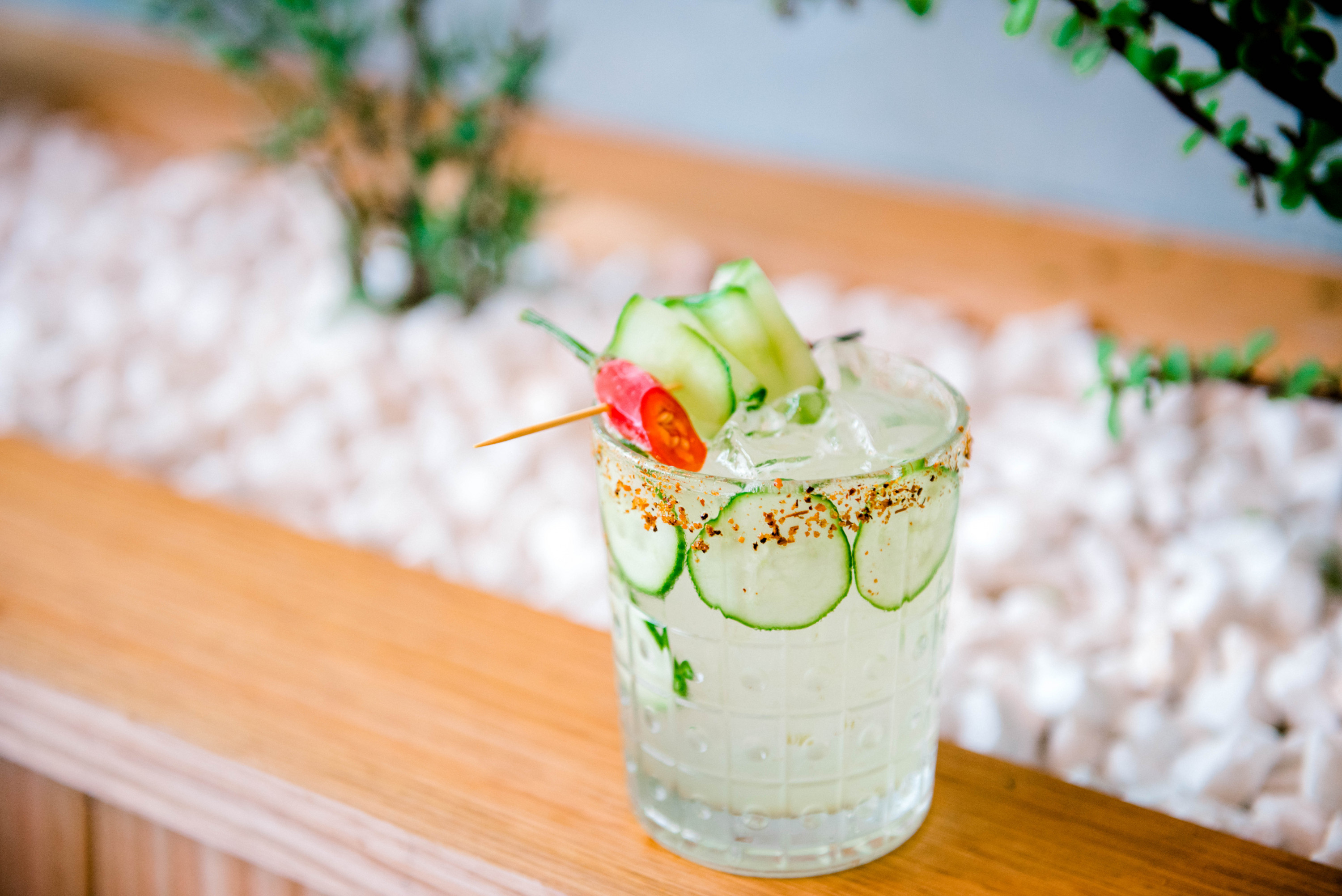 Hail Mary
Burleigh Heads
There are fifteen margaritas on the menu at Hail Mary and if you're brave and willing, you should try them all (what could possibly go wrong?). We're big fans of anything with chilli in it, but if that's not your vibe, you can go with something like their blood orange marg or their classic Tommy's margarita. Pair your margaritas with some of their finger-lickingly good tacos and you're in for a great night.
El Camino Cantina
Robina
If you're looking for a margarita the size of your head and more flavours than you can fathom, El Camino Cantina has you covered. We definitely recommend trying one of their frozen margs, but if you're in a more classic vibe, we feel you. Their tried-and-true flavours like strawberry, mango and calypso crush are always a solid choice but they also do fun limited-edition ritas every month, like their Nerd-candy-inspired marg. If you're feeling cheeky, order a Cadillac Margarita, which is essentially a sweet-sour margi with a smooth, rich float of Grand Marnier on top.
Ze Pickle
Burleigh Heads
We love a good jalapeno margarita and the peeps at Ze Pickle know how to craft one to perfection. If you're not into spicy stuff, their Gingerita is also muy deliciosa and combines rooster rojo blanco tequila, liqueur 43 and ginger beer. Now we'll drink to that.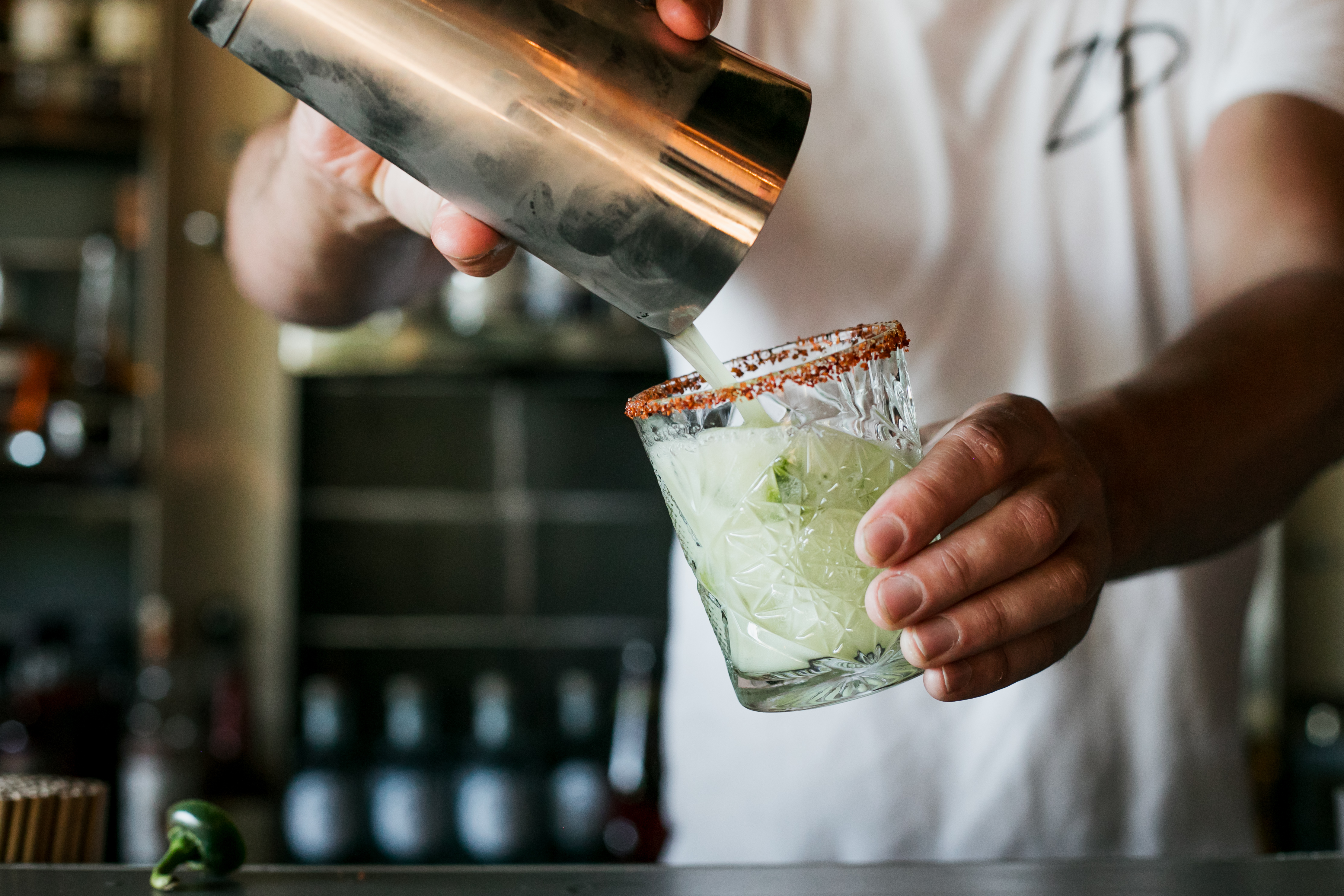 Labart
Burleigh Heads
While not the first spot you think of when talking about margaritas, Labart's Yuzu Margarita is a summer delight. Pair it with some freshly shucked oysters and you've got yourself the beginning of a very cheeky lunch of which we strongly approve.
Justin Lane
Burleigh Heads
Even though Justin Lane is technically an Italian restaurant, we've got two words for you: passionfruit and chilli margarita. They infuse their tequila with bird's eye chillies then mix it with passionfruit, lime and agave and believe us when we tell you it is to-die-for. Just writing about it is making us want to order one.
Tupe Aloha
Coolangatta
The team at Tupe Aloha call their margaritas "a glass of tropical love", using only fresh quality ingredients without any of the nasties (and no, tequila is not a nasty…). Without giving away all their secrets, the Tupe Margarita is a classic mix with fresh limes and a salted rim. And with all the food specials they've got going on you can definitely afford to throw back a marg or two.
Feeling hungry? If you're looking for some authentic Mexican food to soak up all those margaritas, hit up the best Mexican restaurants on the Gold Coast.
Image Credit: Urban List Gold Coast, Kaitlin Maree Photography