Word on the street is the Queensland government won't be opening our borders for a while yet, meaning for now, we're stuck exploring our own backyard. But hey, turns out that our backyard is pretty vast, and there's a tonne you can do to keep your inner adventurer entertained. After all, Queensland is home to some of the best beaches in the world, not to mention the Great Barrier Reef, and our neighbours up north are harbouring a fair few waterfalls they reckon are well worth the trip.
So put in your leave, pack your bags and prepare to spam your insta with travel shots that will put your Euro pics to shame—because these are the best places to visit in Queensland.
Tropical North Queensland
Travel Time: 18 Hours (Or Fly) | Best for: Chasing Waterfalls
Now everybody talks about the reef and the islands off the coast of TNQ, but to tell you the truth, we're all about that rainforest life, and this entire tropical region is full of waterfalls, crystal clear natural pools and gorges. Yes it's a long drive up there, but that just means more time to relax, right? It all starts at the Cardwell Spa Pool, a naturally fed, seasonal swimming hole that has gone viral thanks to its magical milky-blue waters. Next up the highway is Tully Gorge, a bit of a drive inland but with views that are worth the extra fuel.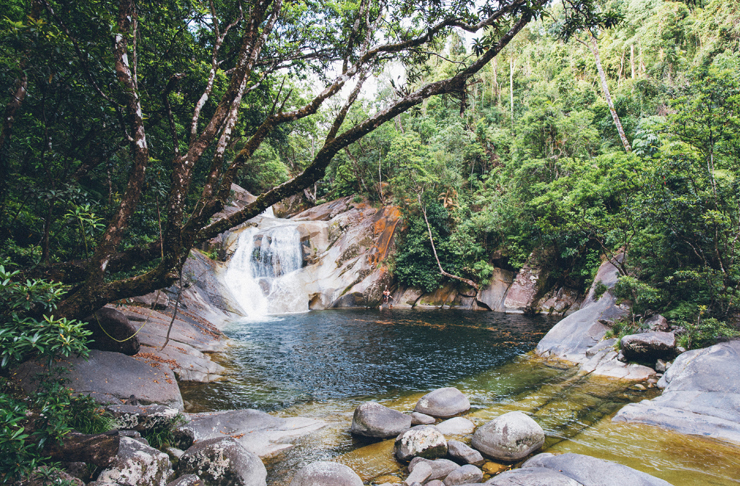 Keep heading north and you'll get to Babinda Boulders and Josephine Falls, where you can Take a dip in a crystal clear freshwater creek dotted with huge smooth granite boulders, before making the hike up to Josephine Falls, where a natural slide sends you tumbling into fast-moving water below. Then, tell TLC they were wrong and go chasing the waterfalls of the Atherton Tablelands, from the majestic Millaa Millaa Falls (recognisable from its cameo in the Herbal Essences commercials) to the Zillie Falls, whose roaring water is sure to create magical misty memories.
Last on your itinerary is a trip to Mossman Gorge. The gorge lies in the World Heritage Listed Daintree National Park, and is an absolutely stunning natural creek that tumbles through dense rainforest and over endless granite boulders. You can go swimming, but be warned—the water is freezing.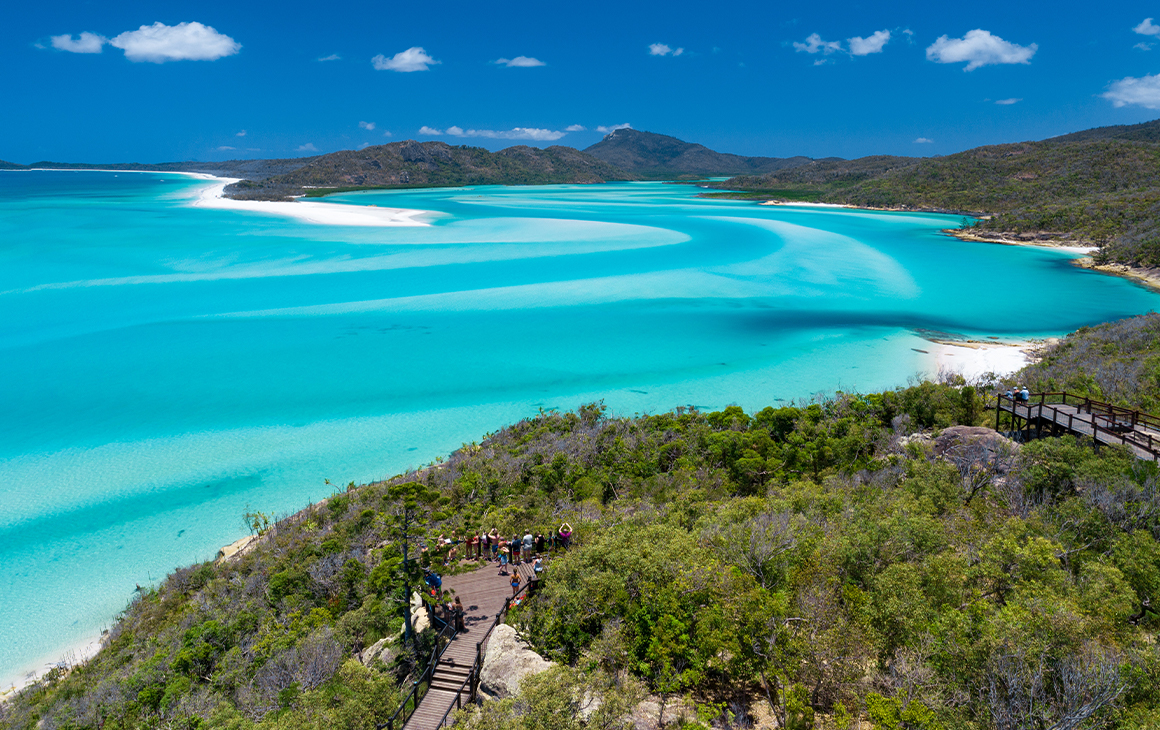 Whitsundays
Travel Time: 12 Hours | Best For: Spectacular Beaches
There's nothing quite like living it up in a beautiful island paradise to help you kick back and relax. Let the wind take your worries away as you soak up the sun, surf and sand with a cocktail in hand. For those on a budget, set your sights on Airlie Beach as your gateway to the Great Barrier Reef. From here, you can book a day trip to visit pristine Whitehaven Beach, with pure white silica sand so fine it squeaks between your toes.
If you've got some cash to splash, go luxe and stay at one of the Whistsundays' idyllic island resorts, which are some of the best places to say in Queensland when you want to splurge. Sign up for a Living Reef Night Tour on Daydream Island, or experience immersive luxury by booking a room at the Intercontinental Hayman Island Resort.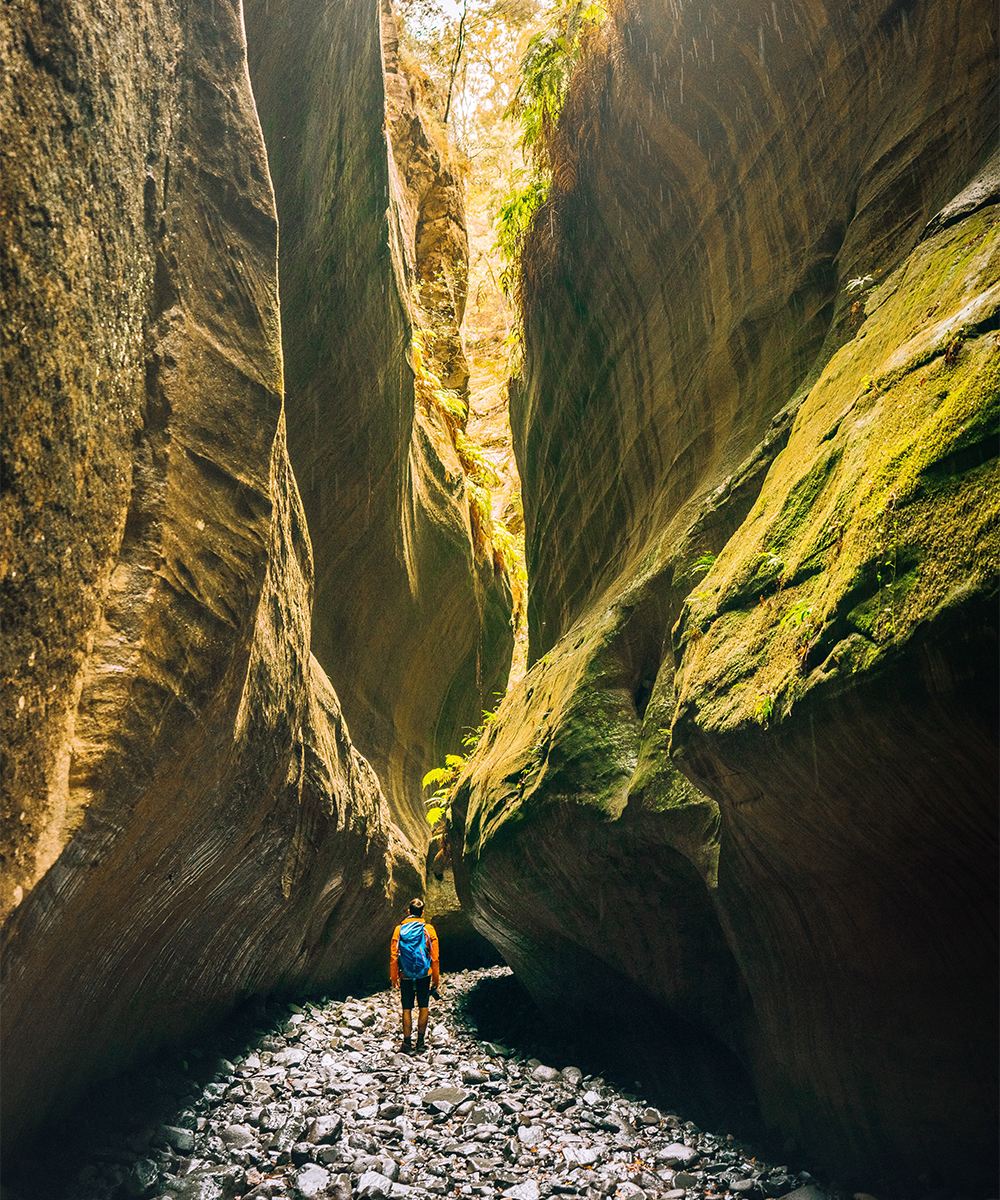 Carnarvon Gorge
Travel Time: 9 Hours | Best For: Natural Wonders
Nestled amongst the rugged ranges of Queensland's highlands lies Carnarvon Gorge, a treasure trove of cultural and natural wonder. Almost three hours north of Roma, the gorge is home to towering sandstone cliffs, traditional Aboriginal rock art, and a myriad of diverse flora and fauna. But before you make your way to this incredible natural landscape, be sure to stop in at the Melon Capital of Australia (yes, you read that correctly), otherwise known as Chinchilla. But once you've taken an obligatory selfie with the Big Watermelon, you'll want to head to Carnarvon Gorge to pitch your tent for the night.
Once you reach the gorge, there are plenty of sights to see, ranging from taking a stroll along the main walking track, caving, swimming and even viewing the natural wildlife. Camping in the gorge is only permitted in the school holidays, so you'll want to plan ahead for guaranteed good times come June. Of course, reservations book up fast, so get in quick and head to their site to secure your spot.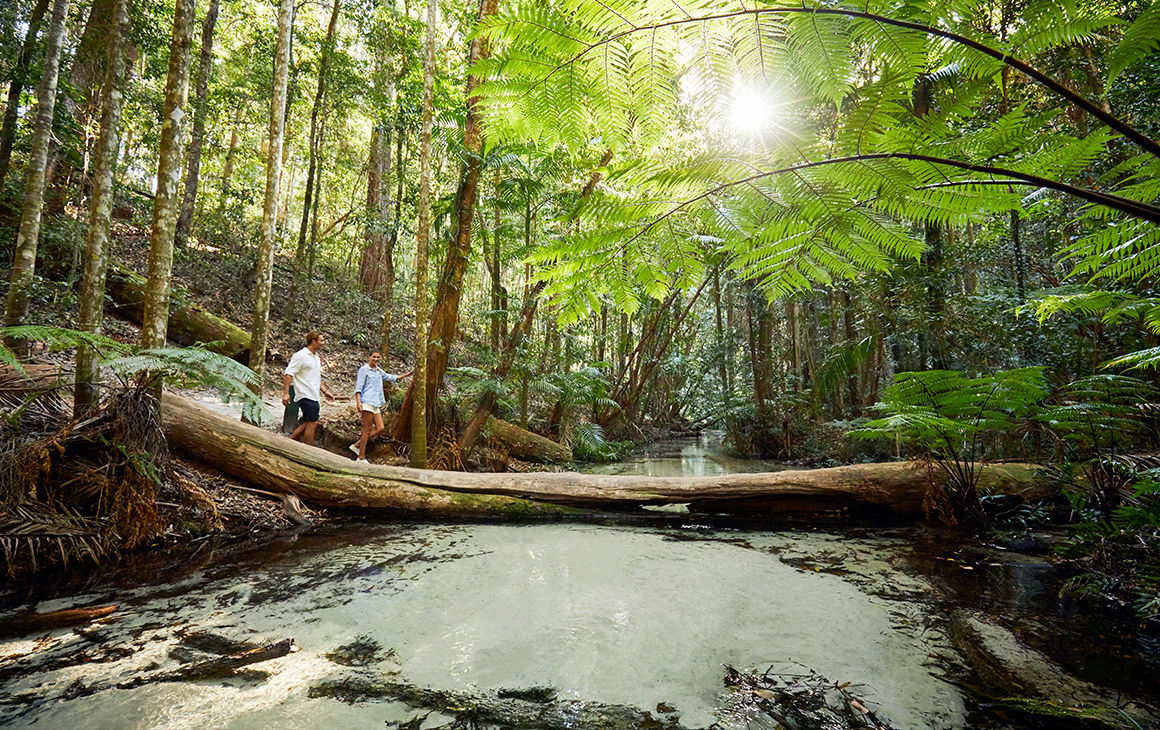 Bundaberg Coast
Travel Time: 4 Hours | Best For: Classic Queensland
Bundaberg has certainly made a name for itself as the home of Queensland's most iconic rum, but there's plenty more to do in the city than throw back a rum and coke. Bundaberg Brewed Drinks are also made in Bundy, which you'll undoubtedly recognise for their classic ginger beer and lemon, lime and bitters. Check out the brewery's tourist facility, the Bundaberg Barrel, for holographic videos, interactive displays and even taste testing (sign us up!). Of course, you can also tour the Bundaberg Rum facility, and it's a bit of a must do.
Once you've checked out the breweries, you'll be more than ready to head to the beaches. River Heads is just over an hour and a half's drive from Bundaberg, and from there you can hop on the ferry over to Fraser Island. The world's largest sand island, Fraser is known for its panoramic views, stunning sands, and of course, their dingoes. The island boasts a 75-mile stretch of wide, white sandy beach, more than forty lakes, and even a number of shipwrecks.
After heading back to the mainland, be sure to make the drive up to Seventeen Seventy, a picturesque seaside village that makes good on those small town vibes. Try your hand at stand-up paddle boarding, or see what you can reel in fishing along the town's extensive boardwalk. Just one word of warning: once you pay a visit to this sleepy seaside town, you won't want to leave.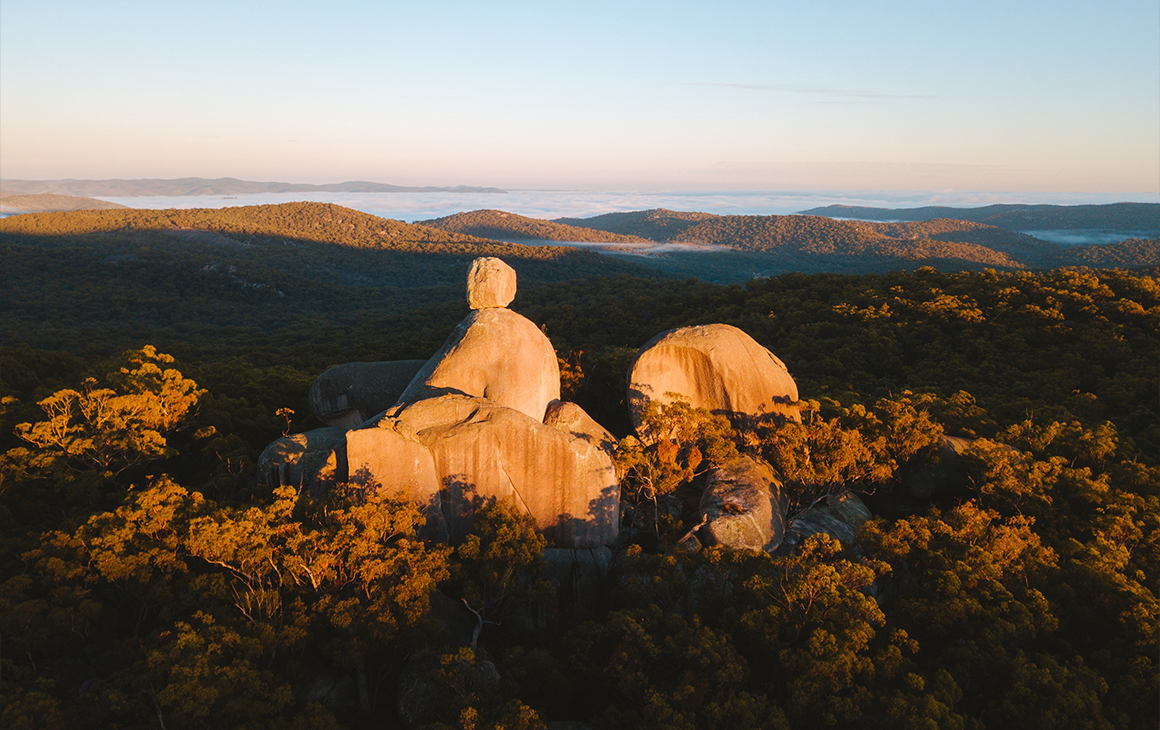 Stanthorpe And The Granite Belt
Travel Time: 3 Hours | Best For: Hiking, Wine Tasting And Country Charm
If you're looking for a trip you can take over a weekend instead of a week, a trip to Stanthorpe should be at the top of your list. Nestled in the heart of the Granite Belt, Stanthorpe will give you those cool country vibes plus all the great food (and wine) that comes with them. Set up homebase in a luxury glamping tent lavishly decorated and filled with every convenience to make your stay a five-star experience. After you've ditched your bags and made yourself at home on the four poster king size bed, head over to Sutton's Farm for fresh juice and local produce that will put you on a health kick (until you get home, that is).
Once you've filled up on fruit, take the 30 minute drive to Girraween National Park, named after the gorgeous fields of wildflowers that bloom in the spring. The park boasts massive granite outcrops and boulders, clear running streams and wondrous displays of wildlife, including turtles, treefrogs, possums and kangaroos. Challenge yourself to hike the granite peaks, where you'll be treated to breathtaking 360-degree views of the park.
After tiring yourself out on the trails, you'll no doubt need something to help you relax and wind down before heading to bed. The good news is, the Granite Belt is a wine-lover's paradise, as its rich soil gives rise to some of the freshest produce in the country, and there are plenty of vineyards to choose from.
Looking for the best places to visit in Queensland a little closer to home? Try a road trip to Tamborine Mountain, Toowoomba or Maleny.
Image credit: Sophie Costello, Tourism And Events Queensland