After living through yet another snap lockdown, us Queenslanders have well and truly earned a little R&R. We need time to recuperate after trudging through the supermarket aisles searching for rolls of toilet paper, and getting halfway to work only to realise we'd left our masks sitting on the kitchen counter at home. It's been a stressful few weeks, no doubt about it.
And what better way to relax than a nice long soak in one of our great state's bubbling hot springs? A rich source of sulfur and other earthy minerals, hot springs have known healing powers, and have been scientifically proven to treat skin irritations and help users unwind. Treat yourself to a natural spa day with our top picks for the most incredible hot springs in Queensland.
Charlotte Plains
If you're ready to get steamy out under the open skies, treat yourself to a trip out west with a visit to Charlotte Plains. A history family-owned and operated sheep station, the plains come complete with Artesian bore baths naturally heated to 42°C. Soak your worries away in an outdoor bath filled with the waters as you breathe in the fresh outback air and watch the steam melt away into the plains' natural landscape.
Innot Hot Springs
Hidden within the stunning Tablelands regions, Innot Hot Springs doesn't look like much at first glance. The springs comprise the warm, shallow waters of Nettle Creek, which could easily be mistaken for just another waterway flowing through the Cairns hinterland. But don't let your eyes deceive you—some parts of the creek can reach up to 75°C, and the water is jam packed with minerals guaranteed to give you that gorgeous day-spa glow.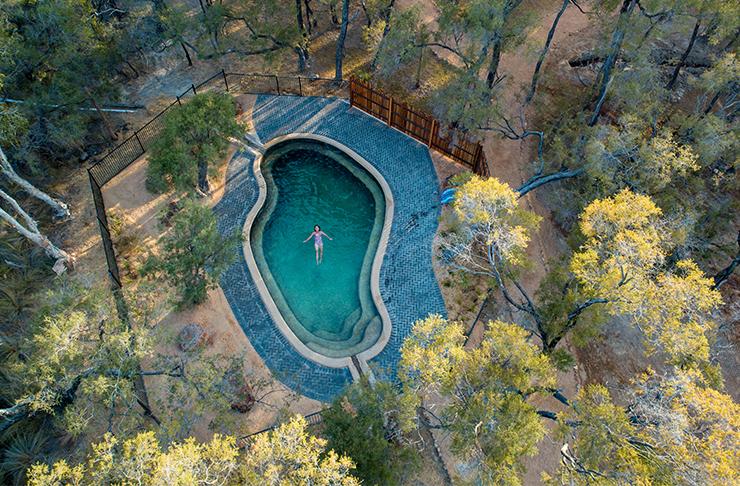 Talaroo Hot Springs
Located about 4.5 hours drive west of Cairns, Talaroo Hot Springs is the sunshine state's newest tourist destination—and the good news is, it's welcoming visitors later this month. Nestled within Traditional Ewamian lands, the 65-million-year-old natural wonderland offers guests a chance to soak up the benefits of the pools' healing benefits whilst learning about Ewamian values and cultural customs. With 35 powered caravan park sites, 25 campsites and an elevated discovery tour, be sure to book ahead to secure yourself a spot.
Balonne Artesian Thermal Hot Springs
Keen for a weekend road trip? At just five and a half hours' drive from Brissy, the Balonne Artesian Thermal Hot Springs are the perfect place for a weekend away. Officially opened in 2019, the springs are a mainstay of Queensland's southern outback, and offer waters heated to a comfortable 34°C. Fitted with access-friendly ramps and rails, the Balonne Artesian Thermal Springs are a great way to experience one of Queensland's hot springs' reputed healing properties before making a lengthier trip.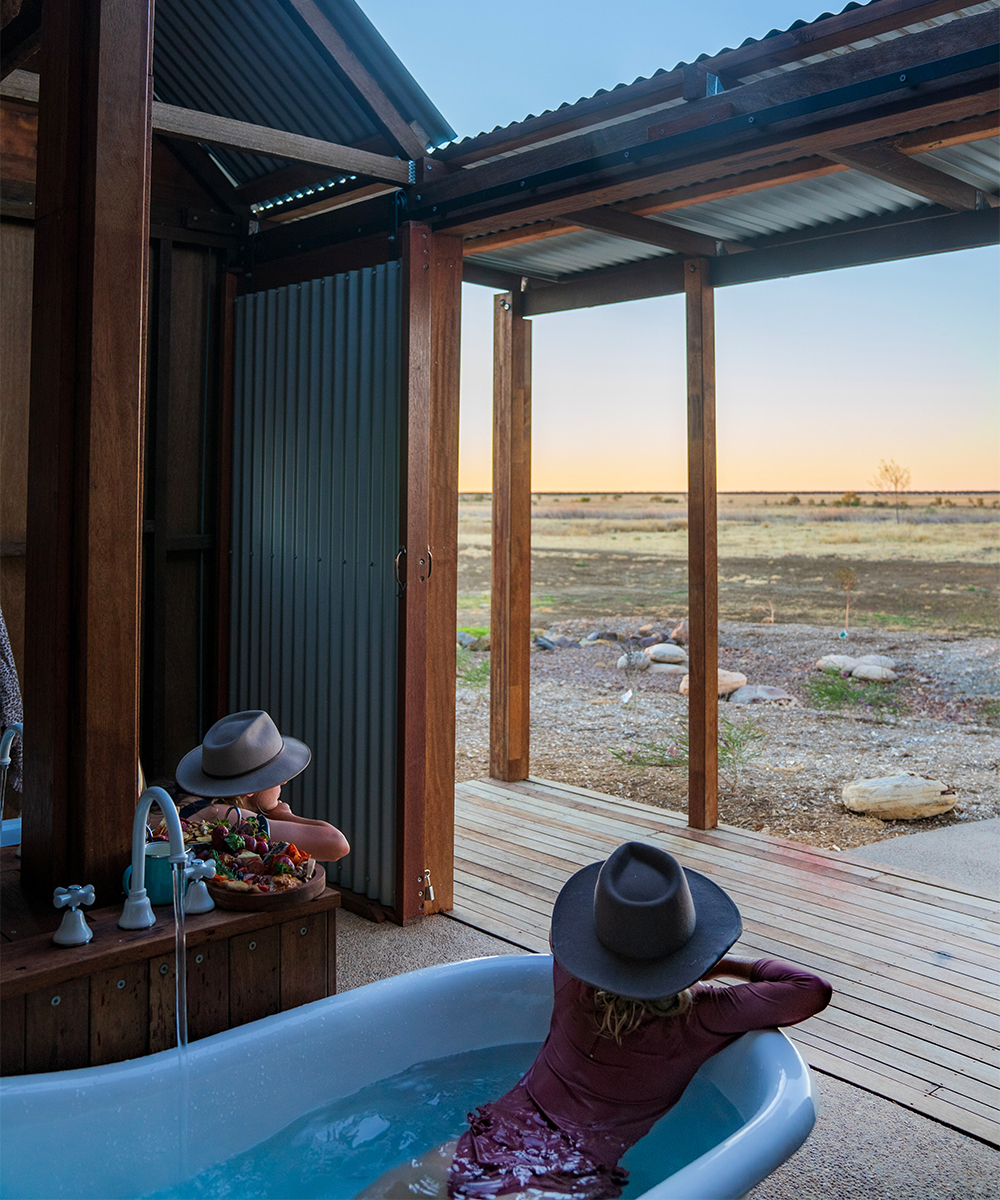 Julia Creek Artesian Baths
For a true taste of the Aussie outback experience, set your sights on the Julia Creek Artesian Baths. Just under three hours' east of Mount Isa, Julia Creek lies on the Great Artesian Basin, one of the largest freshwater basins in the world. The basin's Artesian waters are confined and pressurised against ancient geological formations, enriching them with sulphur, calcium and magnesium. The 40°C water is then extracted from bores over 900m deep, and used to fill six outdoor ceramic baths (with privacy walls) for your soaking pleasure. Sign. Us. Up.
Great Artesian Spa Mitchell
The last stop on our tour of Queensland's most incredible soaking experiences is Mitchell's Great Artesian Spa. Located just an hour west of Roma, the spa comprises two sprawling pools filled with naturally heated Artesian water. Perfect for relaxing sore muscles after a long day out, Mitchell's Great Artesian Spa has been designed for easy access, making it ideal for those who struggle to pull themselves away from a long, hot soak.
Looking for more ways to live it up without risking COVID border closures? Check out our top picks for the 15 best spots to go glamping around Brisbane.
Image credit: Tourism & Events Queensland, Talaroo Hot Springs