Melbourne's favourite floating bar, Afloat, is reminding you summer season is about to hit with the annual unveiling of its pool, and this year, it's an absolute belter.
Coming as part and parcel with the eight-metre-long pool, perched comfortably on the west end of the beloved pontoon is the Afloat Pool Club—a sun-soaked, agave fuelled oasis that's primed for the warmer months.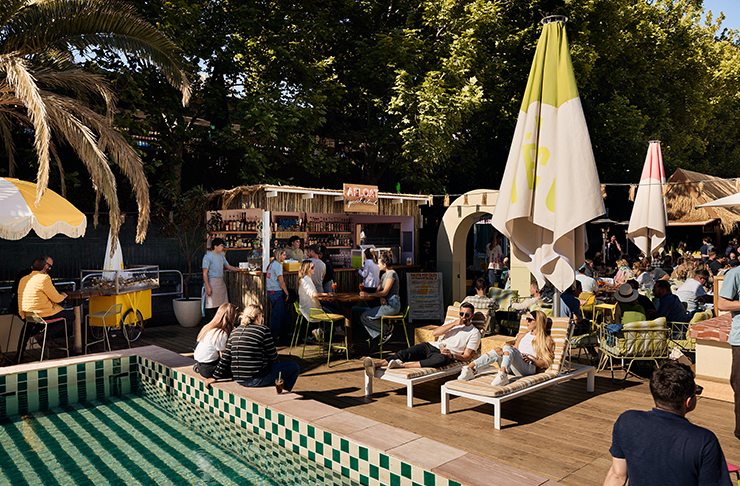 Between dips, punters can expect the nearby taco hut—self-sufficient with its own grill and hot top—slinging rotating specials. Get there on the right day and one might find themselves with a crunchy cricket number in their hands, perhaps a locally grown cactus taco, and of course a classic Al Pastor packed with pork shoulder.
Towel around waist, taco in one hand, and the other free waiting for something ice-cold, meander across to the dedicated agave bar featuring far more varieties of the stuff than you could fit in one drink—over 60, for those wondering. Tequila, mezcal, sotol and raicilla are all on pour along with rotating specials and limited cocktails. And when the temperature begins to max out coming into summer, the agave bar is upping the ante with booze-laced popsicles.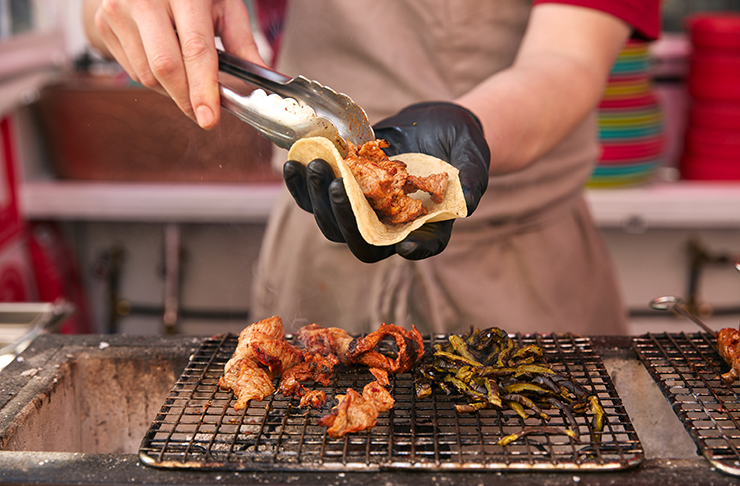 Margs also feature as a main event with a dedicated menu of the things, covering off classic spicy iterations complete with Habanero chillies, as well as more adventurous offerings including but absolutely not limited to a Yuzu Margarita, and a 'Pornstar' Marg that's laden with Espolon, Marionette Curacao, Okabayashi, Yuzu, Cilantro Salt & Lime.
And a pool club ain't a pool club without poolside lounges and double day beds (no funny business, thanks). Luckily, for Melbourne's summer sessioners, there'll be plenty of both to get comfy on as you throw back a taco and tequila-charged marg that'll no doubt be occupying both hands.
Afloat is open as per, 11am to late every day. And for those who really want to send it throughout the summer season session, lock in a ticket for Afloat's New Year's Eve and New Year's Day party here.
Check out more happening at Arbory Afloat this summer here.
Image credit: supplied