It's been several years in the making, but after serving top-notch (and often sold-out) sushi boxes to many a Melburnian during lockdown, chefs Tei Gim and Jun Pak have opened doors to their 12-seat omakase restaurant in South Yarra.
With time in the Kisumé, Nobu and Kenzan kitchens, it makes sense that their at-home offering garnered such a reputation during a time we don't need to delve back into, but the bricks and mortar locale was always that plan. It was all just a matter of timing.
"Actually, the omakase restaurant was always our main purpose. We went with a delivery service because of lockdown to reach the customer and share our brand," said Gim.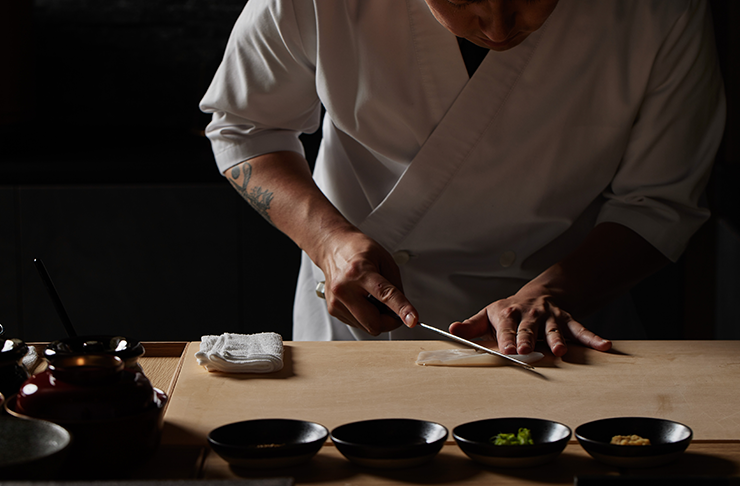 From the beginning, the duo always planned to offer something at the upper end, and while an at-home option came with some limitations, few—or any—would fault what arrived at their door. But now, Gim and Pak can flex their deep understanding of Japanese cuisine to its fullest.
"For delivery, we had to use restricted ingredients. We couldn't use tempura, we couldn't reall use the grill. So now with the omakase restaurant, we can provide a variety of Japanese food, so I think that's quite different," Pak said.
There'll be around 20 dishes served up at any one sitting, much of it sushi, and while what's on the bench in front of you has been considered with a seasonal bent, the pair believe the secret is in the sushi rice.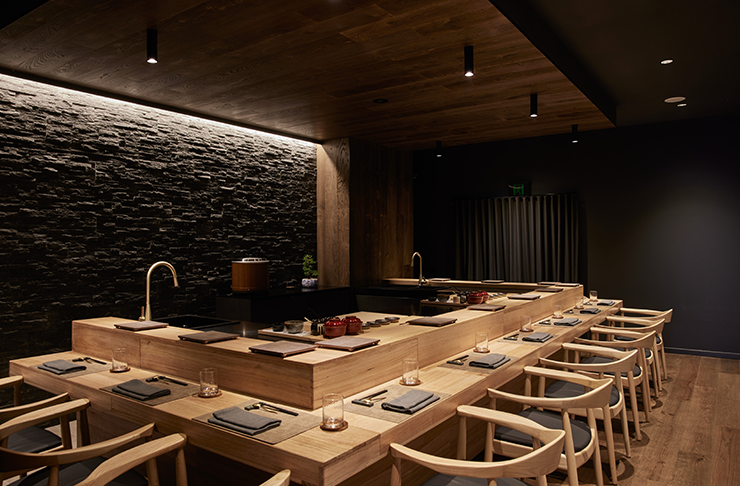 "We believe that sushi rice is 100% is important. Of course, many people think the fish is important, and of course it is true as well, but sushi rice makes flavour. We truly devoted to the sushi rice.
"We think our sushi rice is really great. It has a nice flavour and nice texture," Gim and Pak explain.
The menu differs from evening to evening, and of course season to season, with the likes of eel, steamed abalone and sashimi varieties all making an appearance.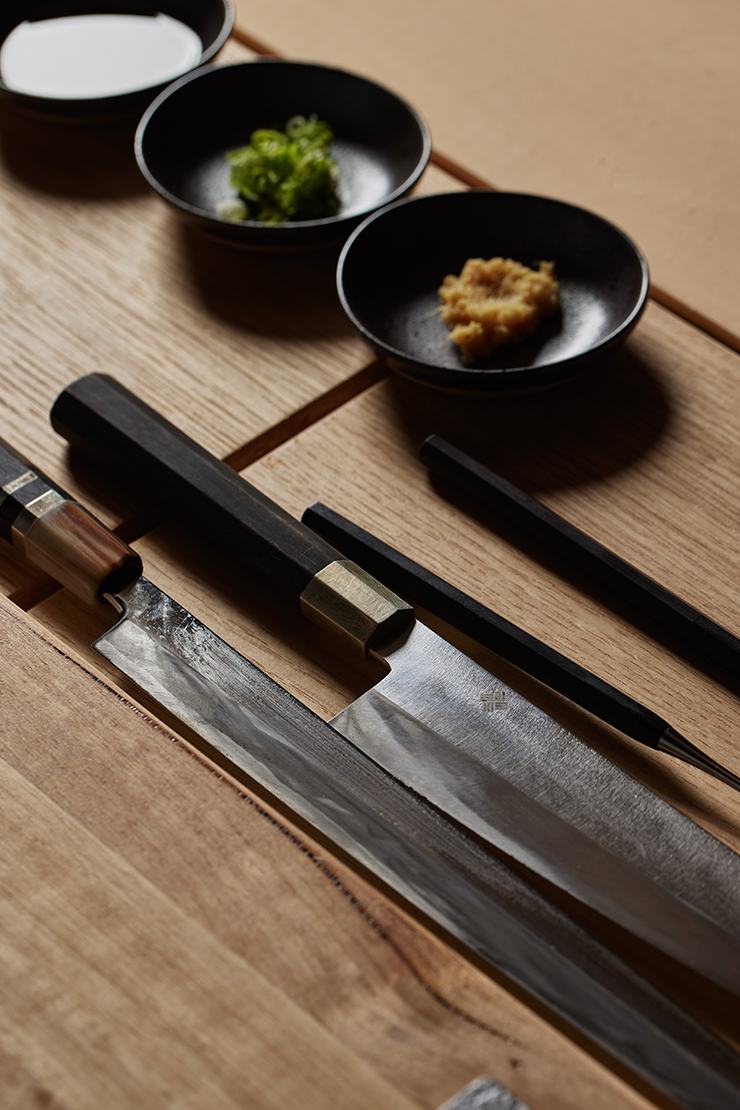 You will find several consistencies within Aoi Tsuki, with their philosophy apparent in everything they do—from the fit-out across to the feed.
"So one philosophy for is is that we are trying to make is one more touch, one more step, one more hand," said Gim.
Bookings for Aoi Tsuki, out of the box and in the real world, are open now. Find them at 384 Punt Road, South Yarra.
Find more of Melbourne's best Japanese here.
Image credit: supplied