Hawthorn's hospitality scene is somewhat slept on despite bursting with vibrant restaurants of all varieties. The inner-city suburb of Melbourne's southeast is brimming with options from large-scale trattorias on the main drag of Glenferrie road to more understated bistros tucked away.
Here's where to find the best restaurants in Hawthorn for 2022:
Piquancy
Meet Hawthorn's humble Indian dining destination, Piquancy. The restaurant lives up to its name which translates to 'pleasantly sharp and appetising flavour'. Piquancy is ready to show you that Indian cuisine is not exclusive to take away and so much more than just curry and rice. Their menu is divided into two sections; "from the street" which includes venue faves like soya chilli cauliflower and "from the pot" which lists classics like butter chicken and lamb korma. It's also worth mentioning Piquancy has a fully packed beer fridge for you to grab yourself and over forty kinds to perfectly match your meal or mood.
East End
On Camberwell Road opposite the infamous Rivoli cinema sits East End, Hawthorn's very own local wine bar. The food menu is simplistic and designed to share with a selection of pizzas, sharing plates, charcuterie and cheese. East End has set the perfect scene for an evening drinking fare with friends with choices of intimate high tables or cosy booths under orange ambient lighting.
Santoni Pizza Bar
Santoni is Hawthorn's three-storey local pizzeria— serving up modern-Italian cooking for the local community. You are spoiled for choice here with a selection of 18+ pizzas to choose from a staple Margherita to the Salsiccia with Italian sausage, Nduja, fennel seeds and mozzarella. If you've got a craving, Santoni has the pizza. Be sure to round out your visit with dessert, the dolce menu is compact but loaded with classics like tiramisu and chocolate olive oil tart.
St. Cloud Eating House
Serving up fresh Vietnamese in the Hawthorn area, St Cloud Eating House is home to a range of Vietnamese-inspired dishes that aren't bound by tradition but instead by bold flavours and quality. It turns out you don't have to travel far in Melbourne to indulge in exciting Vietnamese cuisine. If you're overwhelmed by the menu opt into the classic 'feed me' menu for a choice of entrees, mains and sides. A winning combo would definitely be St Cloud's rice paper rolls, braised eggplant and coconut braised lamb shank with steamed rice.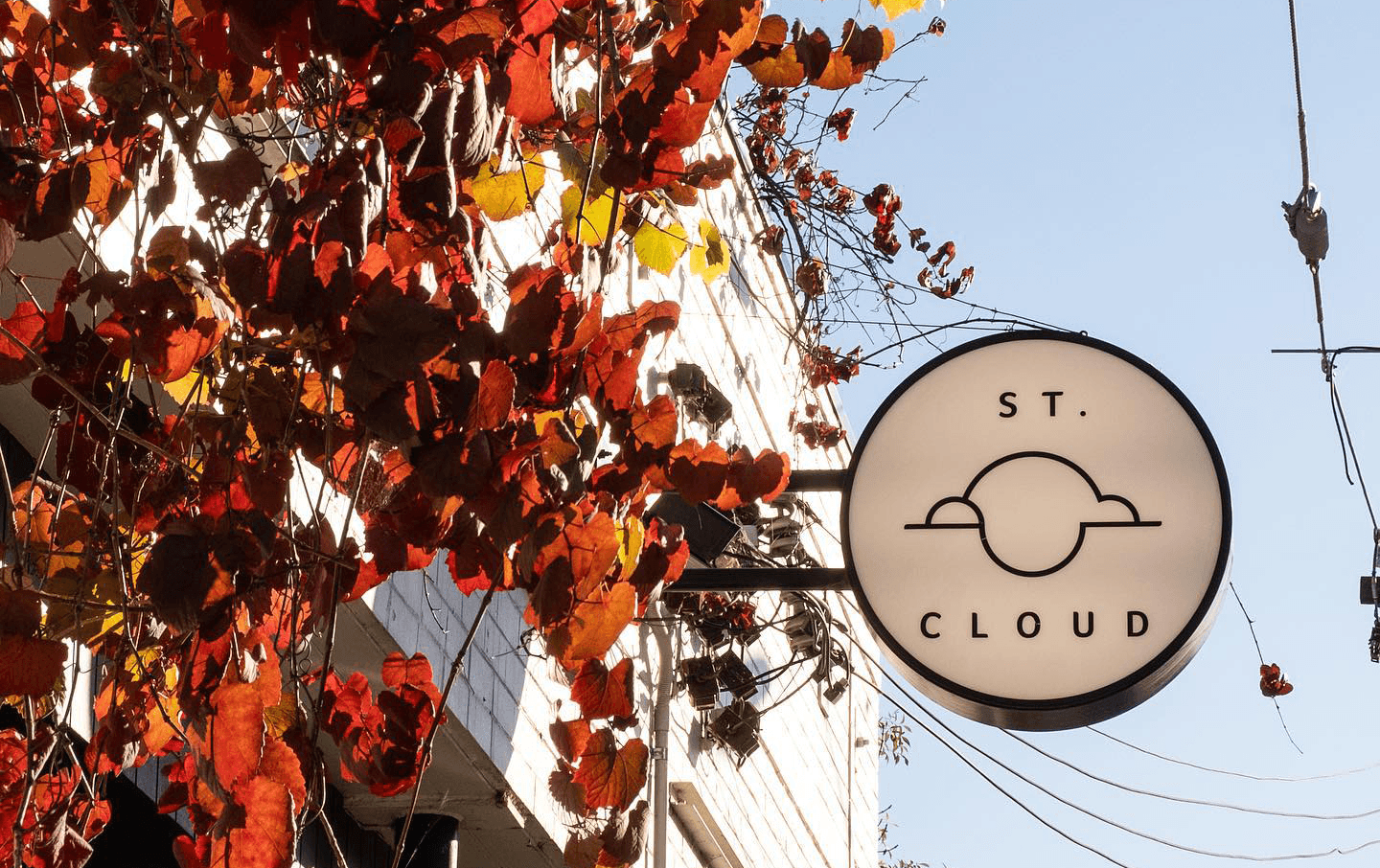 Lulo
Lulo knows how to do tapas right. The Hawthorn local bar and grill is located on Glenferrie Road and is ready to cater for a quick bite, group feast or romantic dinner for two. Lulo's modern approach to tapas is reflected in their menu with endless charcuterie options, endless ceviche dishes and all the hearty red meat mains you could ask for. You can bet their drinks list is stacked for a good time too with choices of cocktails, sangrias and an extensive wine collection.
Young's Wine Room
Young's Wine Room delivers on both the vino and food front. The Hawthorn establishment set in the iconic Auction House is dishing up modern Mediterranean flavours on mass. The venue is just as aesthetic as the dishes with exposed brick, loft ceilings and curved wrought iron windows. Both their food menu and wine list place emphasis on local producers to show off the best Australia has to offer. So you can dine knowing your meal is of the highest quality and didn't travel far to get to your table.
Ocha
Ocha is focused on the domestic theatre of great food that can be enjoyed with friends and family. Their menu is designed to tempt Melburnians into a feast of contemporary Japanese flavours. But if we want to get menu specific, you can't go wrong with the crunchy spicy calamari legs and the konbu beef eye fillet steak. Or, if you're vegetarian inclined go for the gyoza dumplings and eggplant Dengaku.
Hakata Gensuke
​​The Hawthorn outpost seems to have been uprooted from Japan and plonked down in Melbourne, complete tick-sheet ordering system and customisable noodles. Some of the more traditional ramen Melbourne serves up, here you can choose not only your ramen's toppings and level of spiciness, but also just how al dente you'd like your noodles. It's worth coming back and experimenting until you find your perfect mixture, but if you're not sure where to start, go with something like the black Tonkotsu ramen, which includes black sesame and garlic for an extra layer of intense, smoky flavour.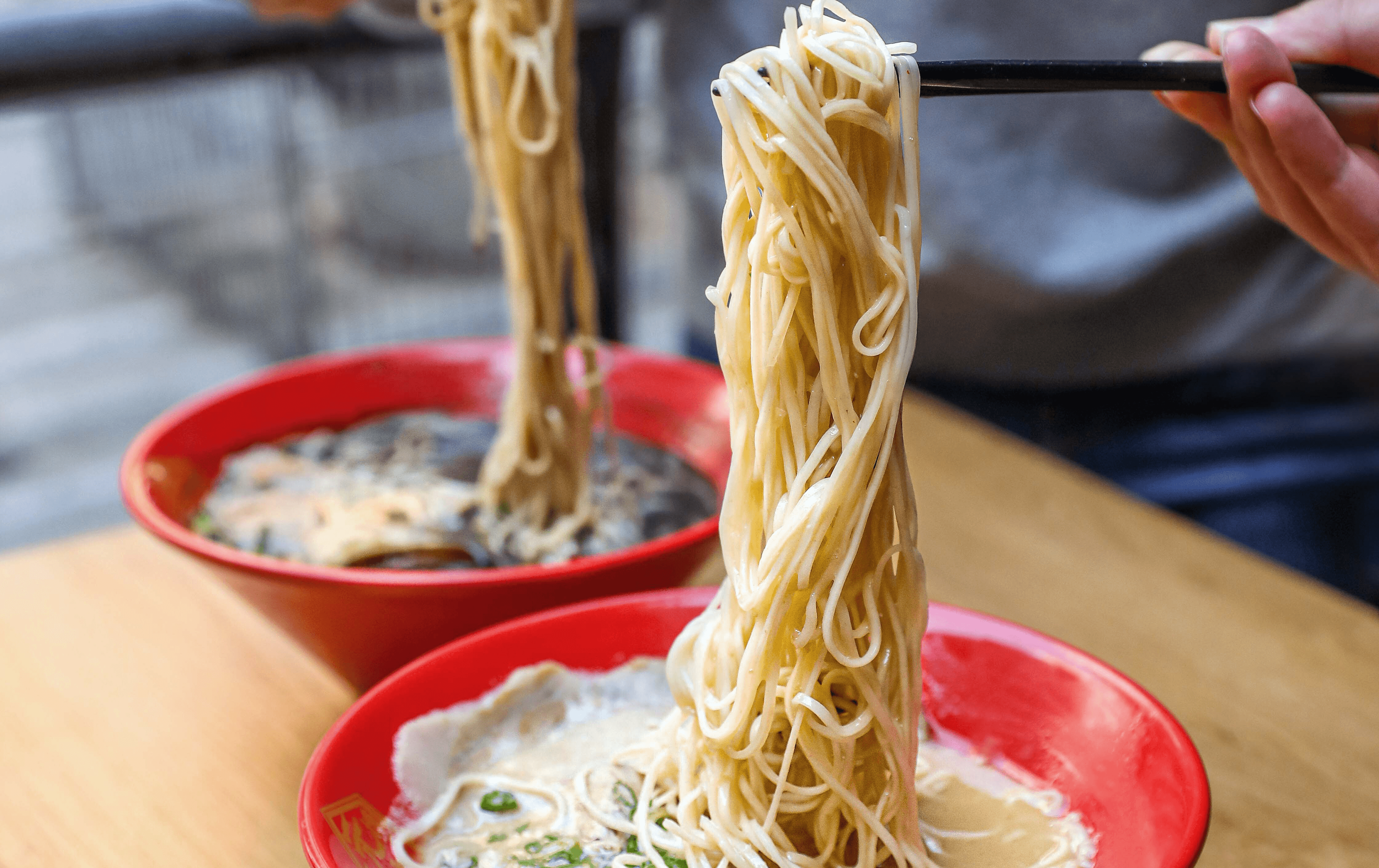 Vaporetto Bar & Eatery
With its washed-out pastel timber, old-school lettering and masquerade masks on the wall, Vaporetto has an excellent vibe: somehow chilled and bustling at the same time. A little slice of the Grand Canal, right here in Melbourne. There's an open kitchen, almost teppanyaki style, where you can eat within a few feet of flaming pans and slicing knives. Smooth jazz oozes out of the walls and the buzz of conversation is everywhere. The menu here ranges from small antipasti bar plates to full a la carte, there's an absolutely banging spaghetti vongole or the more decadent saffron pappardelle with blue swimmer crab.
Check out Melbourne's best restaurants over here.
Image credit: Phillip Mallis