Camberwell is not just for the avid thrifters who go trawling through the Sunday Market each week—it's a foodie haven. Consider her the quieter older sister of the neighbouring Hawthorn; a bit less of a nightlife buzz, but a bit more urbanity.
With perhaps a startling abundance of cuisines, Camberwell is host to everything from Korean to Afghan food, so we've pooled together our top picks. Keep reading to find our list of the best Camberwell restaurants for 2023.
Haiku
Although primarily a Japanese-inspired brunch destination for the eastside, Haiku is open for dinner from Thursday to Saturday. Their all-day breakfast includes a Teishoku or a set meal. With inclusions of Tamago, rice topped with Furikake, Miso soup, Somen noodles and various pickled vegetables, you'll feel like you're eating at a cafe in Tokyo. They dim it down at night to their Izakaya-style menu, aptly changing their name to Haiku Kuro. The traditional Japanese cuisine mixed with the breezy vibes is a winning combo, making it one of the best restaurants in Camberwell.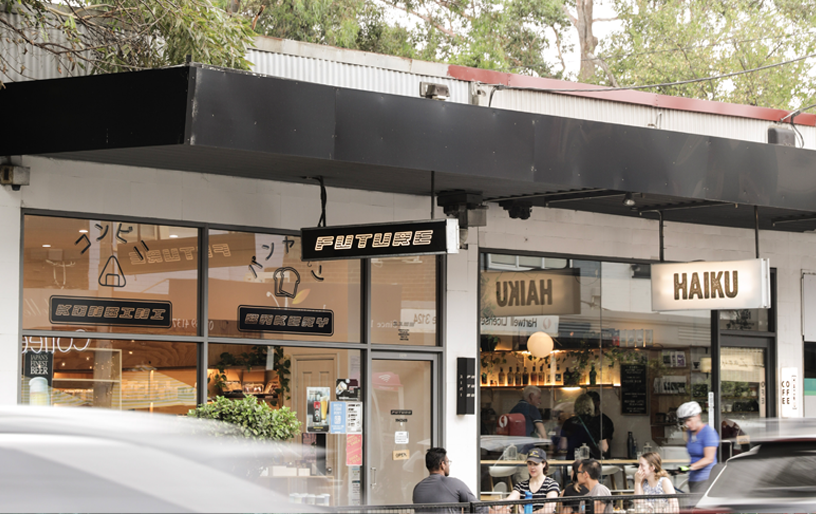 Miss Korea Kitchen
With a focus on fresh ingredients and a modern spin on classic Korean dishes, Miss Korea Kitchen is definitely up there as one of the best restaurants in Camberwell. Inside the cosily lit space, you'll find dishes such as their stone bowl Bibimbap with your choice of protein, with everything from pork belly to mock meat. Their ginseng chicken soup is sure to warm the soul, as is their cheese Buldak, a fiery hot chicken dish topped with cheese. They also don't shy away from their Korean alcohol, so pour out some Makgeolli.
Prohibition Food & Wine
Head Chef Luke Hill has crafted the menu at the Camberwell restaurant of Prohibition around seasonal produce, so you know you'll be eating heartily here. Catering to just about every dietary restriction, the menu includes chargrilled sweet corn, Parmesan and Manchego Croquettes, slow-cooked beef brisket, duck tacos, and Fattoush salad, meaning there's something for everyone. If you have decision fatigue, you can always for the Banquet option and let them bring out their best plates to you.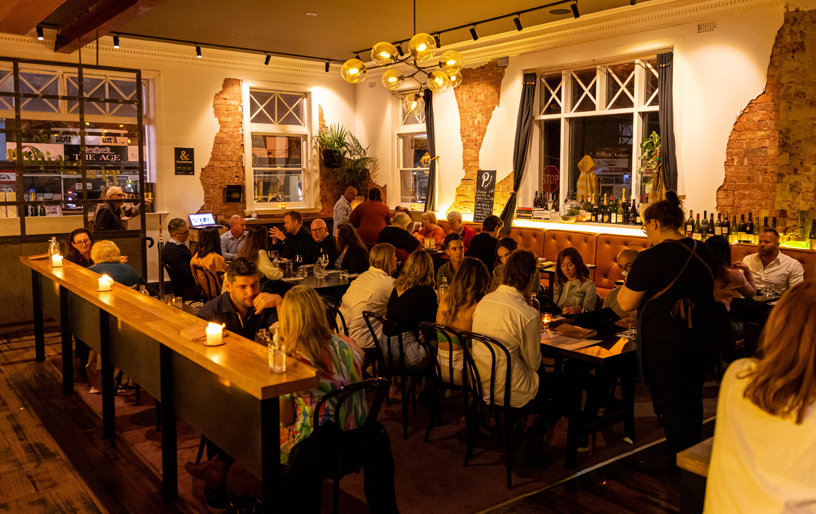 Boss Pizzeria
Napoli-style pizza, right in the middle of Camberwell, you can't ask for much more. Although the exterior of Boss Pizzeria may seem pint-sized, their pizzas pack a punch. All their dough is risen for 48 hours, then cooked in a 400°C woodfire oven, so you know you're getting that fire-infused authentic flavour. You can't go wrong with their Margherita, or The Boss, which has Prosciutto San Daniele and rocket, as well as Mascarpone and Parmigiano. Their Italian-style doughnuts are also not to be missed.
Italy 1
Whoever said you have to go to Carlton to get proper Italian food was absolutely lying to you. They have all the fancy fare at Italy 1, with entrees such as basil and mozzarella Arancini, fried calamari, Carpaccio with rocket, artichoke and Pecorino, and roasted peppers with white anchovy. If you're keen on a main, we'd recommend the Risotto with blue swimmer crab and prawns, as well as the Linguine Marinara. Of course, dinner isn't complete without dessert, so get your hands onto their Panna Cotta, which is spiced with red wine pear, dates, and a pistachio crumb.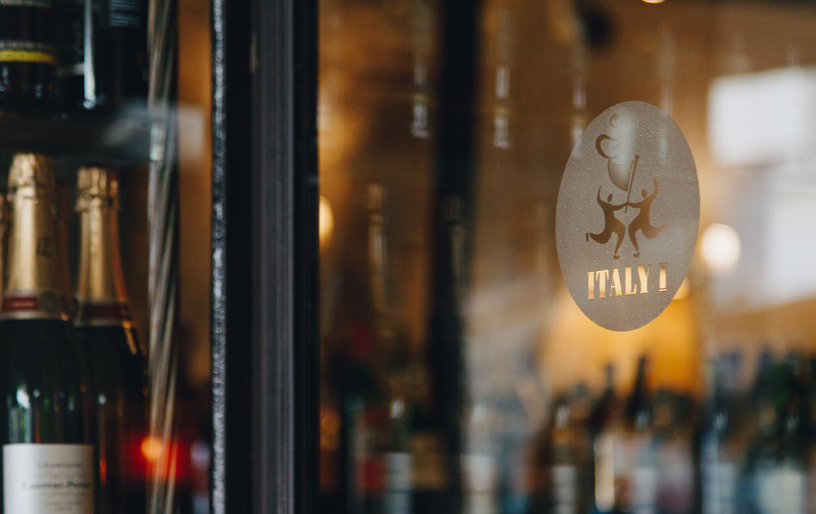 Afghan Village
Serving up Northern Afghan food, Afghan Village is all about using traditional recipes to create exceptional food. Make sure to try the Bourani Kachaloo, pan-fried potato with tomato sauce and yoghurt, as well as a classic restaurant-style chicken Kebab. They also have a huge selection of plant-based mains too, so no one's going hungry here. With a cozy, intimate interior and some stellar eats, as far as restaurants in Camberwell go, this is surely one of the best.
La Perla
La Perla, Camberwell's charming trattoria has been gaining traction in Camberwell's quiet neighbourhood since its debut back in 2021. The Italian-inspired restaurant, which prides itself in woodfired pizzas, cocktails, vino, and good tunes transports you to a homely Italian sojourn. La Perla embraces an Italian mindset — simplicity, quality produce and great company— which is reflected in its carefully curated menu that pays homage to Italian pizza classics such as its Proscuitto, sugo and buffalo mozzarella pizza while experimenting with unique flavours in its dessert menu with silky vanilla panna cotta with burnt orange syrup, ultimately allowing you to experience the realm of la dolce vita.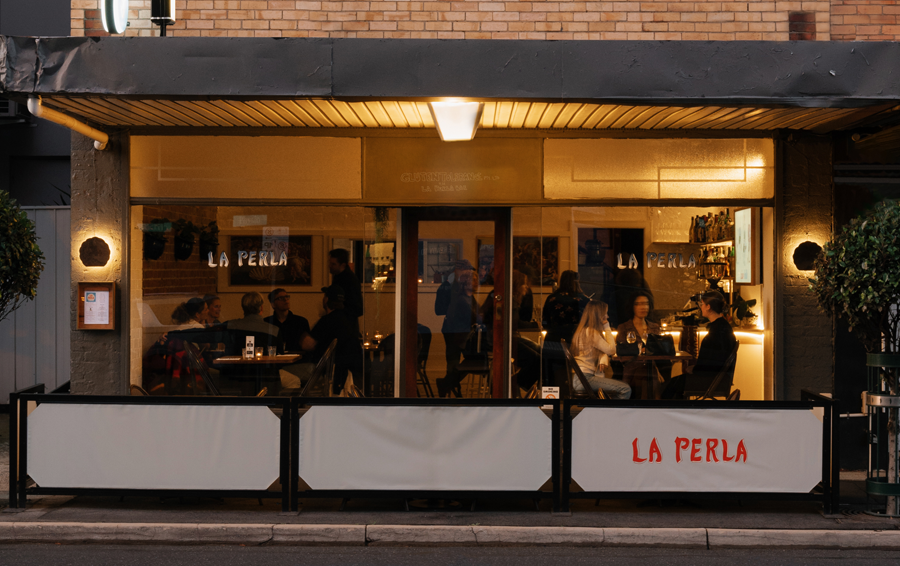 The Old Garage
With a menu that includes plant-based options for every item, this all-day Camberwell restaurant is the perfect place to head to when you want to wind down on a Sunday. The Reuben sandwich is one of the most popular items, and if you head there at night, the Baja tacos are an absolute dream. Best of all, they even have a menu your dog to enjoy, so feel free to bring your four-legged best friend along too.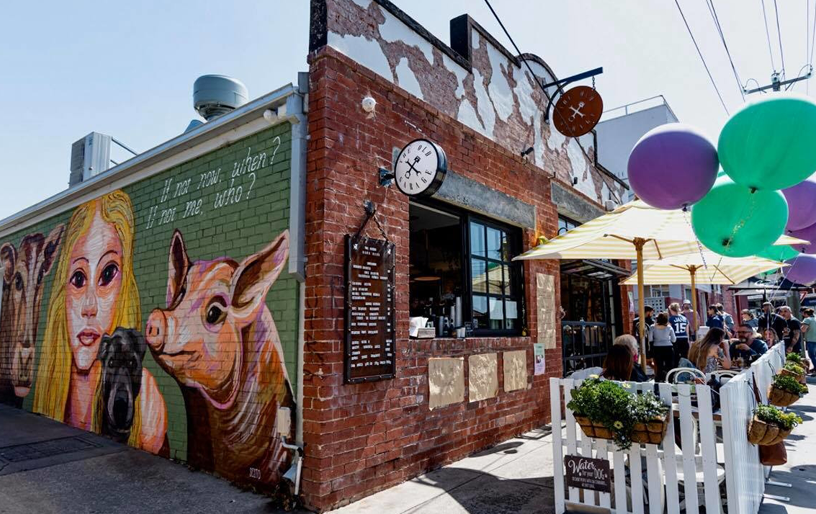 Check out the best restaurants in South Yarra here.
Image credit: Reiji Honour /Haiku (supplied) / Prohibition (Lewis McQueen)