So they've agreed to go out with you but now you're panicking about where to take them? Suggesting another dinner and movie date night may not be the way to impress. If you're not looking to relive an old relationship or have De Ja Vu from a previous date, we've compiled a bulletproof list of alternate date options.
Show off your swing at mini-golf, mastermind your way out of an escape room, take a day trip to a winery or cook up a storm on a floating doughnut. So exit that tab of movie times and cancel your dinner reservation at your local because we've got ideas that even beat out takeaway and Netflix.
Date night coming up? Here are 15 of the best date ideas Melbourne-wide that aren't dinner and a movie:
Eat, Boogie And Bond Over Art At NGV Friday Nights
NGV Friday Nights, Melbourne CBD
Friday Nights at the NGV will take your next art gallery date to the next level with the after-hours access pass to the world-premiere Pierre Bonnard: Designed by India Mahdavi exhibition. No need to stress over finding the perfect dinner spot because the NGV is offering a French-inspired culinary experience, transporting you to Paris with its menu of tantalising French flavours. Ease that first date tension and let loose by belting out to some soulful, jazz and disco tunes from Ashwarya and Adrian Eagle. With this triple threat of art, music and banging food, you'll be sure to impress.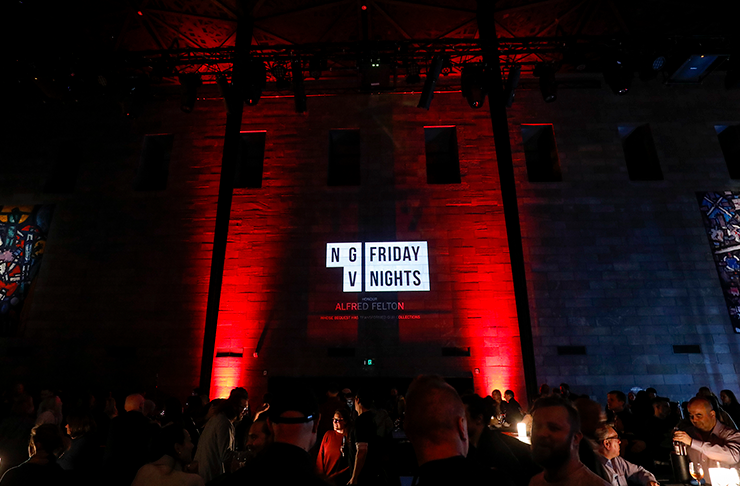 Lose Yourselves In A Fusion Of Art And Entertainment
Metartworld, Port Melbourne
Metartworld is stepping your typical art gallery dates up a notch with the romantic starry sky exhibition—one of many displayed in the epic 2 500 square metre exhibition that celebrates metal art. Bond over shared art interests and lose yourselves in a fantasy world of unique statues recycled from scrap metal and themed spaces from motorcycles and cars to anime and movies. With a plethora of exhibitions, stimulating art conversations are bound to take place.
Bottomless French High Tea
Appartement 26, Prahran
Can't afford to take them to Paris, no worries, the bottomless French high tea at Appartement 26 is your next best option. From the decor to the opulent antique fortunes of Anton Venoir's private collection, you'll be immersed in a lavish and intimate atmosphere. Dining under a candlelight, sipping on free-flowing Blanc de Blancs and enjoying French classics from brie pies to Parisian pastries, is sure to let the sparks fly.
Go A Few Rounds At Mini Golf
Holey Moley | Melbourne CBD
Break the tension with a few rounds of mini-golf and maybe a few drinks. Holey Moley is basically a mini-golf institution in Melbourne. It has everything you could want in a date destination; cocktails, snacks and tunes. The golf course is a nostalgic labyrinth with holes inspired by everyday fun and childhood shows, so you won't be stuck for small talk. In between rounds you can head to the caddyshack for all your off-the-green needs.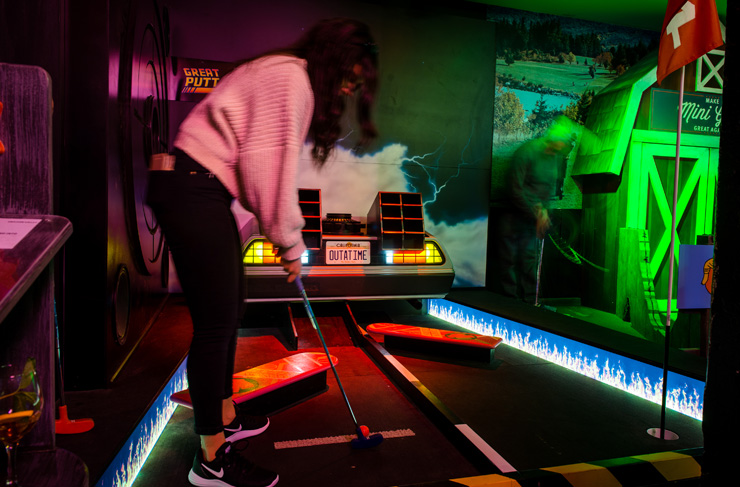 Sip and Paint a Masterpiece
Pinot & Picasso | Yarraville
Unleash your inner artist while you sip and paint together. Even if you're no Michelangelo with a paintbrush, one date at Pinot & Picasso will have you wondering if you have hidden creative talents after all. With an art lesson and BYO drinks, you're bound to have a good time.
Serenade them at Karaoke
Heroes | Melbourne
Sing your heart out at karaoke. No need for awkward conversation when you can karaoke to your favourite tracks at Heroes. The only foreseeable issue is not liking your date's choice in music but stick to the classics and you should be fine. If you need some liquid courage before making your singing debut, head up to their rooftop bar for a couple drinks.
Gin Masterclass
Little Lon | Melbourne CBD
Test drive your mixology skills at Little Lon Distilling. Take a gin masterclass together to flex your knowledge on gin distillation and the prohibition era. Or if you're gintellectually inclined just enjoy the tasting and finish off with one or two cocktails. Little Lon specialises in unique small-batch Melbourne-made gins which are all inspired by the city's laneways. This is definitely a step up from any G&T you can order at a pub.
Go On A Mystery Picnic Hunt
Mystery Location | Melbourne CBD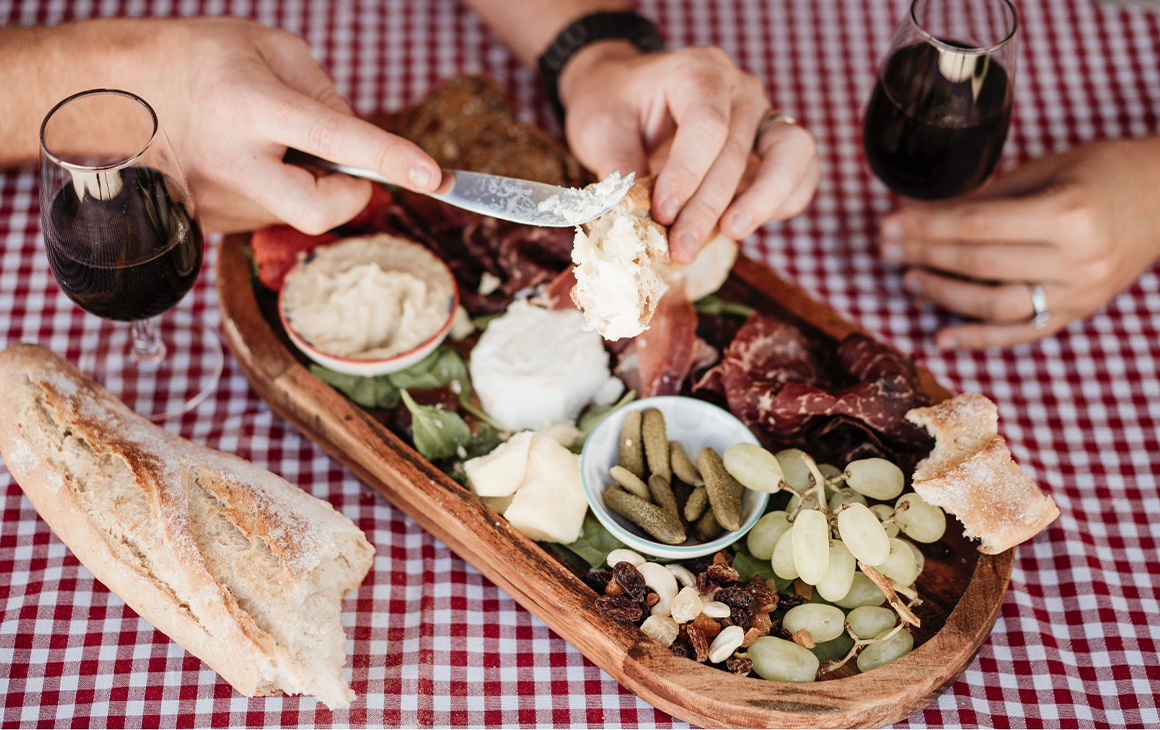 While a park picnic with your partner always hits the spot, why not add a little adventure into the equation? These mystery picnics reimagine a classic date activity. If you both love a bit of puzzle-solving and some healthy teamwork, this experience is for you. You'll be sent a series of riddles and clues to solve, each of which will send you to a different location to pick up a stunning picnic spread of artisanal products. Romantic AND entertaining. Just tailor your picnic to your dietary requirements, and you're all done. Read more about this prime date idea right here. There's also a Yarra Valley option if you want to turn it into a full day affair.
Solve An Escape Room
Escape Room Melbourne | South Melbourne
There is no better way to bond than over solving a mystery together. Get locked in at Escape Room Melbourne and work together to be set free. The escape room is the perfect way to see how your date performs under pressure. Whether you successfully crack the code and solve the riddles to break free or not, you're bound to get to know each other even better.
Share A Graze Box
Harry & Larry's | Footscray
A picnic is a classic date option but if you're looking to step up your game bring along a curated graze box. Pick up a Harry & Larry's graze box and byo picnic blanket and you're all set. Their graze me small box is the perfect set up for two, complete with cheese, dips, pasta, crackers and cold meats. With the charcuterie taken care of all you'll have to organise is the location.
Boat & BBQ
Aquadonut | Docklands
Maybe the most unique boat hire experience in Melbourne. Rent out an Aquadonut in the Docklands which is decked out with a round table, gas-fired BBQ, LED lights, shade umbrella and a sound system. Book a doughnut to chill out on the water, cook up a storm and listen to music. This is definitely not a date for the boring or the seasick.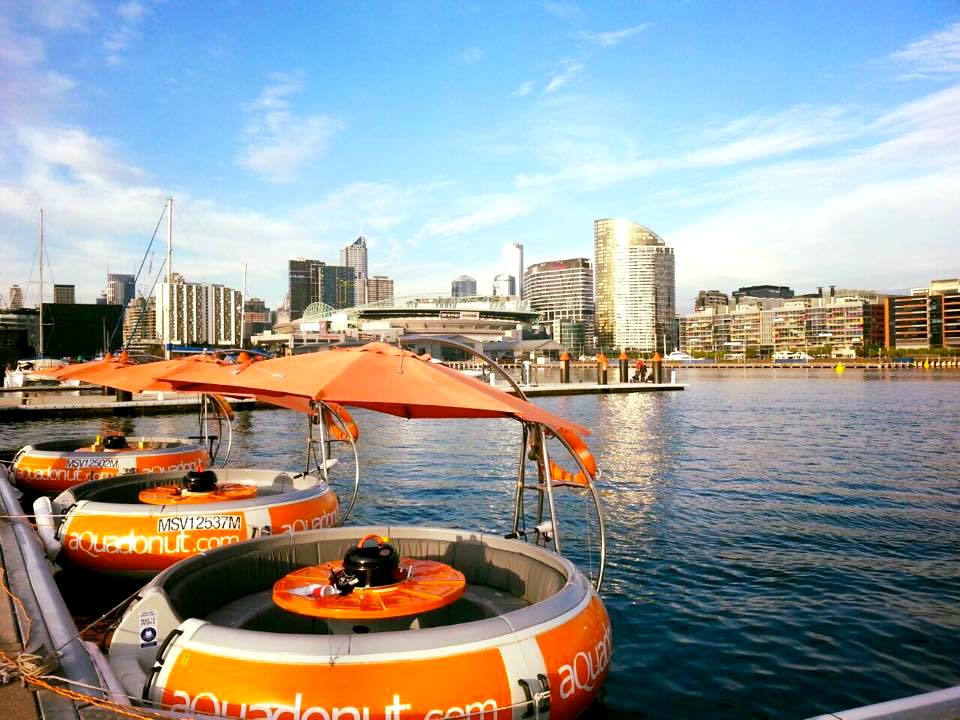 Tour A Winery
Seville Estate | Yarra Valley
Get a change of scenery and take a day trip to Seville Estate together. Sip on aged wine and indulge in aged cheeses while enjoying the scenery. Nothing says romance quite like a glass of wine over a meal so why not make a date of it.
Go for A Trek
Hiking | Melbourne
Sometimes a walk and talk is the perfect date. Melbourne's has some of the best hikes going around so you won't be stuck for options. You can take a tried and true trail or explore somewhere you've never been before. If you're undecided on which hike to take your date check out the Altona Wetlands or Braeside Park.
Ice Skating
O'Brien Icehouse | Docklands
Why watch a film when you can have a movie moment of your own ice skating. Take your date to O'brien Icehouse and take a couple laps of the rink. Don't worry if you're like Bambi on ice, the more uncoordinated your moves the better. An ice-skating date is the best way to, wait for it, break the ice.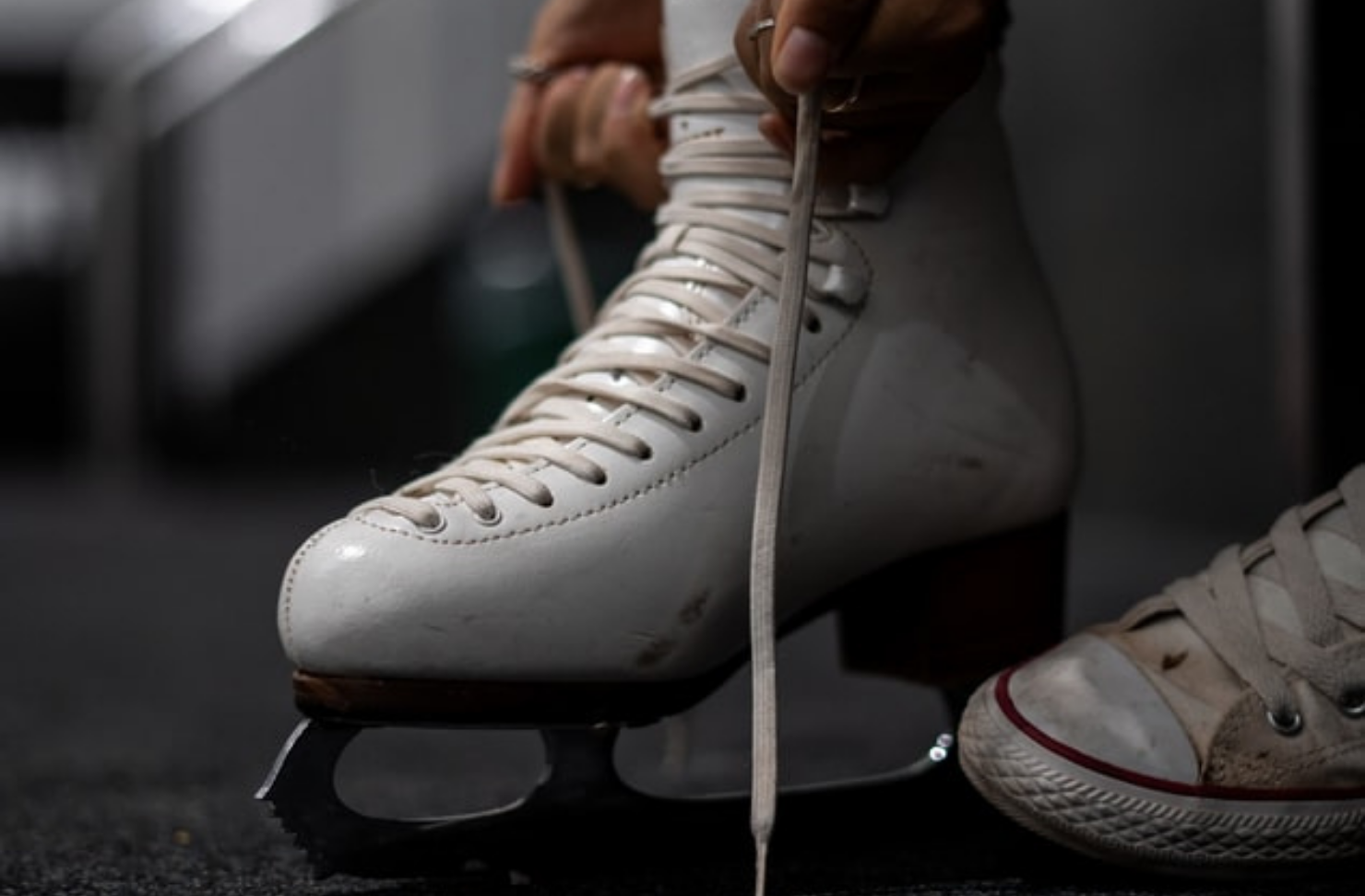 A Candlelight Concert
Add candles to anything and it instantly feels romantic. So it should come as no surprise at all that when you pair hundreds of flickering candles and a live orchestra, something pretty damn magical happens: suddenly the urge to blurt out your first 'i love you' goes waaaayyyy up. Fever is known for throwing the dreamiest Candlelight Concerts in Melbourne, with a string of different musical-themed nights. From Queen to Taylor Swift, Amy Winehouse to Fleetwood Mac—you're bound to find something that'll make your partner feel super special.
A Romantic Staycation
Ovolo Laneways | Melbourne CBD
If you can't take a vacation away together why not look into a staycation in the city. Melbourne's Ovolo Laneways is the perfect urban getaway located on Little Bourke Street. You won't be hard-pressed to find a vibey bar for drinks or a hatted restaurant for dinner to make the most of Ovolo Laneways' location.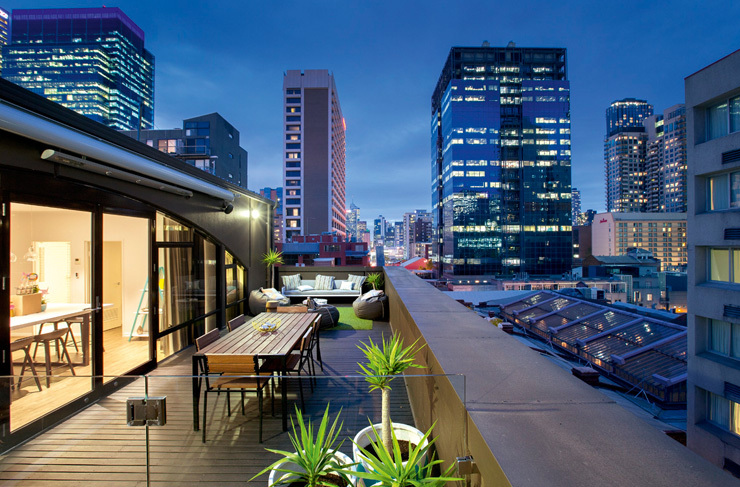 Dancing Lessons for Two
Two's Company | Epping
Now this is definitely a date for the brave and not for those with two left feet. But if you're ready to get footloose book a dance lesson at Two's Company. Take your pick between Latin, swing and ballroom classes. They are beginner-friendly and certainly the perfect date idea if you're up for making new memories.
Ceramics Class
Céremiquies | Elsternwick
Get hands-on with a ceramics class at Céremiques Elsternwick. Take your date for a wheel-based ceramics class where the mood is tranquil and relaxing. You can make a wonky vase, mug or plate all while getting to know your date better. Plus you'll have something to take home to remember your date by or better yet you can trade ceramics.
Get Lost In An Art Gallery
NGV | Melbourne CBD
Wander the rooms of the NGV and get lost in the art. There's plenty of rooms and an abundance of work to admire. This is a good way to suss out your date's taste in art and knowledge of history. Art galleries may be the best conversation starter of all time with endless amounts of stimuli. You could even plan your date around NGV Friday Nights if a day time date doesn't do it for you.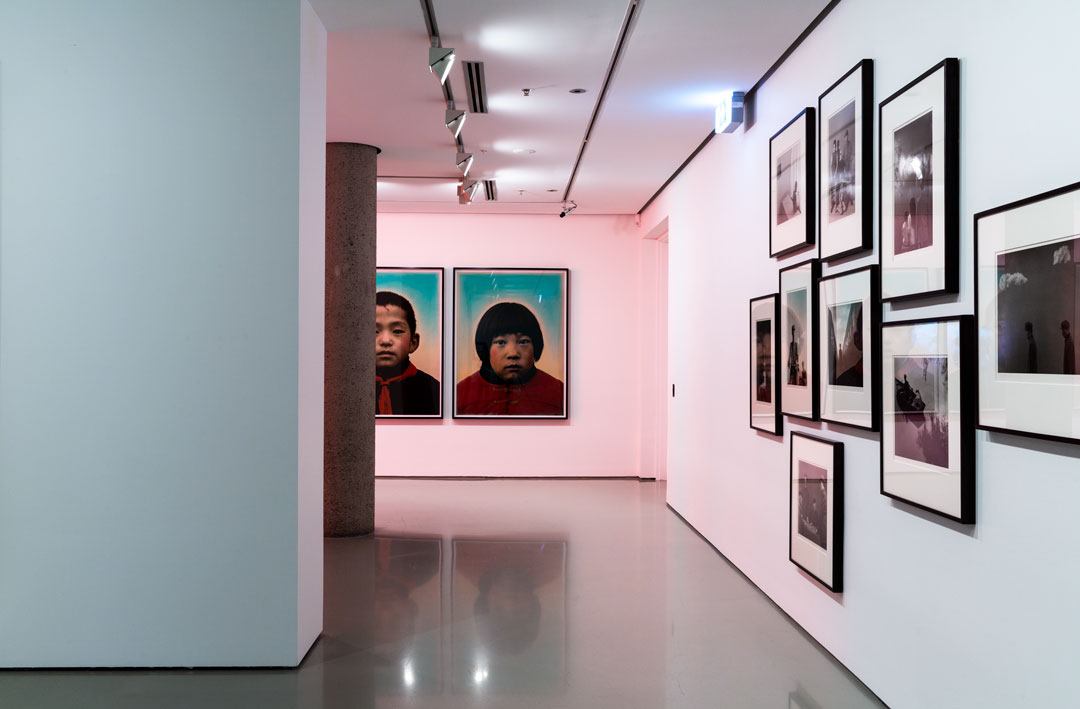 Soak At The Bathhouse
Sense of Self | Collingwood
What says romance like a trip to the day spa. Sense of Self is one of Melbourne's hottest new bathhouses complete with a mineral bath, Finnish sauna, cold plunge and massages. Spend a day together relaxing with no responsibilities except for enjoying each others company.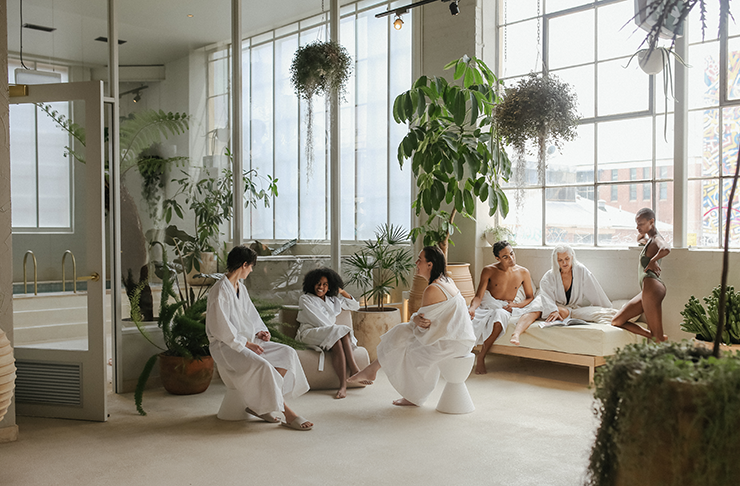 Urban List editors independently select and write about stuff we love and think you'll like too. Urban List has affiliate partnerships, and if you purchase something through the links in this article, we will earn a commission from those partners. To find out more about who we work with and why read our editorial policy here.