Everyone loves a road trip, right? Getting the windows down, prepping the perfect playlist, loading the car with snacks and playing countless rounds of eye spy. We're pretty lucky here in Victoria, we've got beaches, forests, deserts, mountain ranges and valleys all at our doorstep. So when it comes to road trips, we can pretty much take our pick of the best scenic drives around—just decide what kind of trip you're after and you'll be there in a few hours.
To help you make the choice, we've rounded up our pick of the best scenic drives in Victoria for 2022, along with some pit stops and sites to see on the way. You bring the aux cable, we've got the rest sorted.
Great Ocean Road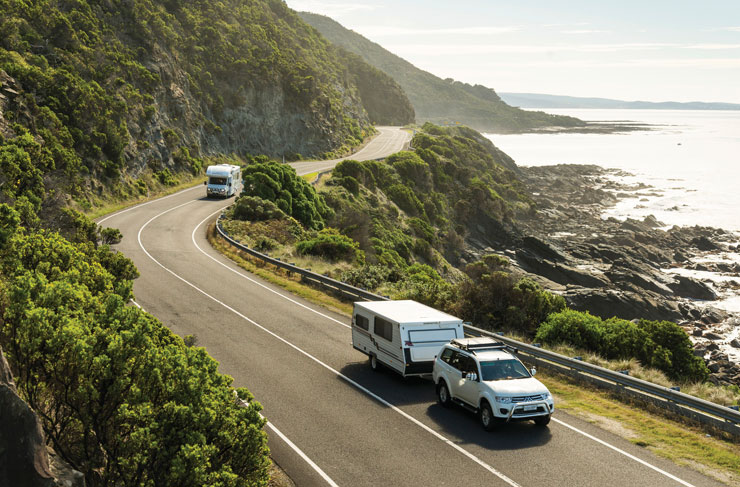 We couldn't make this list without including the iconic Great Ocean Road. This epic road trip has got to be one of the best scenic drives in Victoria, and it makes us feel so lucky to live here. It doesn't matter where you start on The Great Ocean Road, just hop in the car and follow the winding B100 along countless beaches. This drive might take some time, purely because you'll be stopping the car every 30 minutes to take the most Insta-worthy pics at the lookouts, and in summer you'll be stopping for a swim at every hidden beach. But that's the beauty of this drive, you can stop at different points and have a different trip every time.
THE DETAILS
Distance from Melbourne: 1h 22mins (to Torquay).
See: Twelve Apostles, Apollo Bay, Great Otway National Park, Erskine Falls
Eat: Bottle of Milk (Lorne), Apollo Bay Bakery (Apollo Bay), Great Ocean Road Gin (Aireys Inlet)
Mount Macedon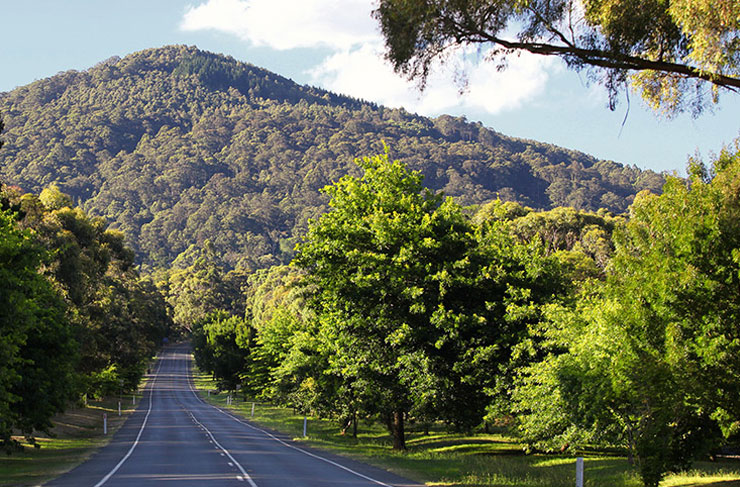 The Macedon Ranges is one of those areas where you're like, "This is why I live in Victoria". Hop on the Calder Freeway from Melbourne and stretch your legs in Woodend. You're going to see mountain ranges, plenty of Gold Rush towns and heaps of cows along this scenic drive (and you'll realise why so many city folk flocked here during 2021). Make it an overnight road trip during the Autumn months (the foliage up there is insane) and find a snug bed-and-breakfast to hibernate in. Bring your appetite, there's a bunch of local eateries along the way, not to mention wineries too. Fitness types: make sure you squeeze in a dawn hike at Hanging Rock, that sunrise won't watch itself.
THE DETAILS
Distance from Melbourne: 1h (to Mt Macedon)
See: Hanging Rock, Mt Macedon Memorial Cross, Camel's Hump Lookout
Eat: Mt Macedon Trading Post (Macedon), Top Of The Range Tea Rooms (Macedon), Holgate Brewhouse (Woodend), The Milko (Woodend)
Great Alpine Road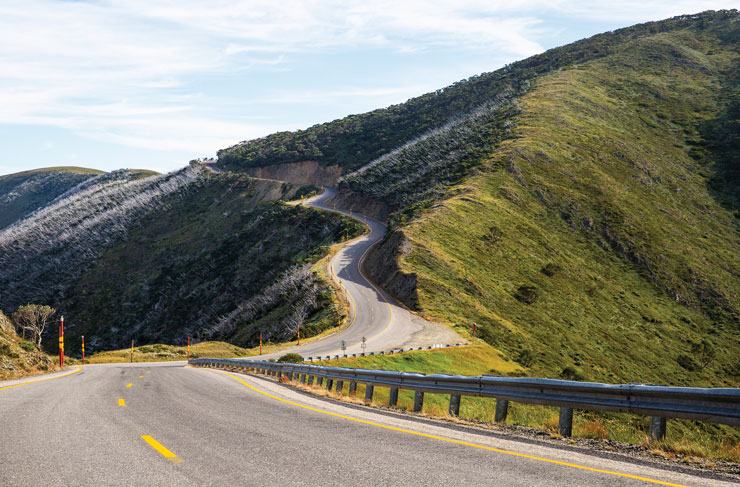 If you're looking for a long drive, look no further than the Great Alpine Road. Stretching from Wangaratta to Metung, this is one of Victoria's best high country scenic drives, with over 330km of scenic beauty—prepare for some stunning snow-capped mountains, vineyards and rolling hills. If you love a winding road, then this is the best drive for you—the route is full of twists and turns during the ascent to Mt Hotham.
THE DETAILS
Distance from Melbourne: 2h 45mins (to Wangaratta)
See: Danny's Lookout, Razorback Trail, Dinner Plain, Bogong High Plains
Eat: Brown Brothers Winery (Milawa), Milawa Cheese Factory (Milawa), Tomahawks (Bright)
Grand Ridge Road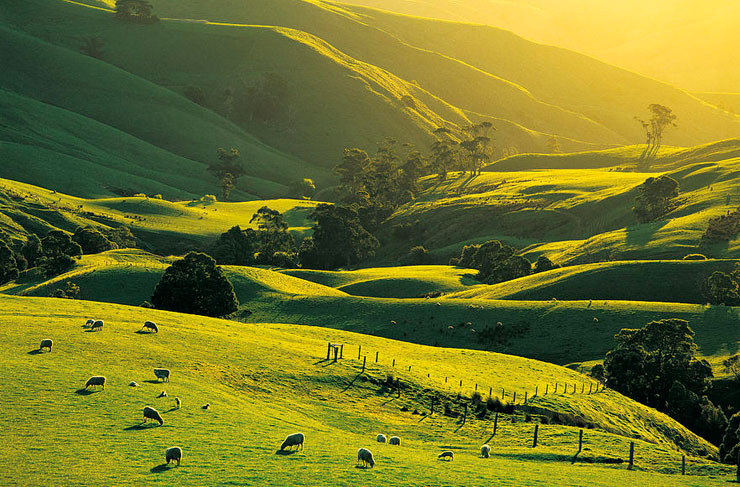 The Grand Ridge Road is a 132km wind-in-your-hair drive along the ridge of Victoria's Strzelecki Ranges, between the Latrobe Valley and South Gippsland. Be warned: it's a bumpy ride. It may take about 5-6 hours, so pace yourself and make a stop at Wilson's Prom along the way. You'll see heaps of farms, beaches and wildlife. Just about the best scenic drive in Victoria if you're wanting to get a taste of everything and make up for lost time in 2021.
THE DETAILS
Distance from Melbourne: 1h 45mins (to Seaview)
See: Tarra Bulga National Park, Mount Tassie
Eat: Grand Ridge Brewery (Mirboo North), Tarra-Bulga Guest House (Balook), Lamezleighs Cafe & Bar (Mirboo North)
Red Hill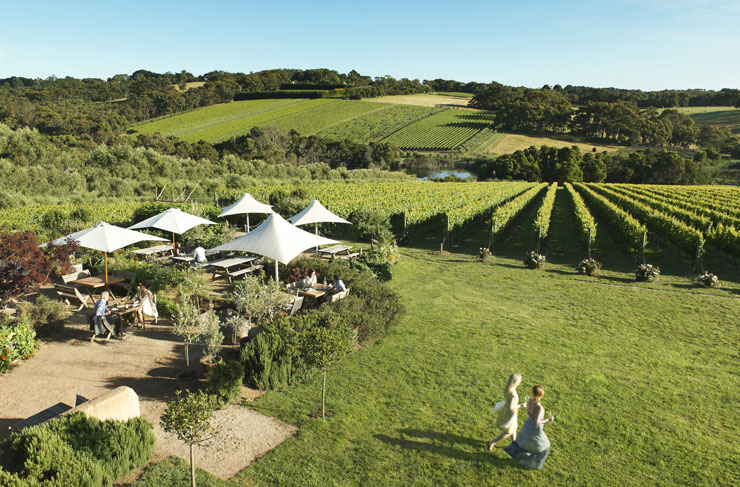 If you want a more delicious road trip experience, head to the Mornington Peninsula and take a drive through the winding roads around Red Hill and Main Ridge. We're talking berry picking, wine tastings and hikes up Arthur's Seat all within an hour of metro Melbourne. There's tiny boutiques, homewares stores, breweries and scenic forest-covered switchbacks galore. You'll have plenty of time to cool off at Dromana, Pt Leo or Flinders, and maybe even hop over to the Peninsula Hot Springs for a bit of post-2021 pampering.
THE DETAILS
Distance from Melbourne: 1h 10mins (to Red Hill)
See: Endeavour Fern Gully, Arthur's Seat Lookout, Peninsula Galleries, Ashcombe Maze, Red Hill Market
Eat: Red Gum BBQ (Red Hill), Johnny Ripe (Main Ridge), Jetty Rd Brewery (Dromana), Zigis (Flinders), Red Hill Bakery (Balnarring), Tucks (Red Hill), Montalto Vineyard (Red Hill South)
The Black Spur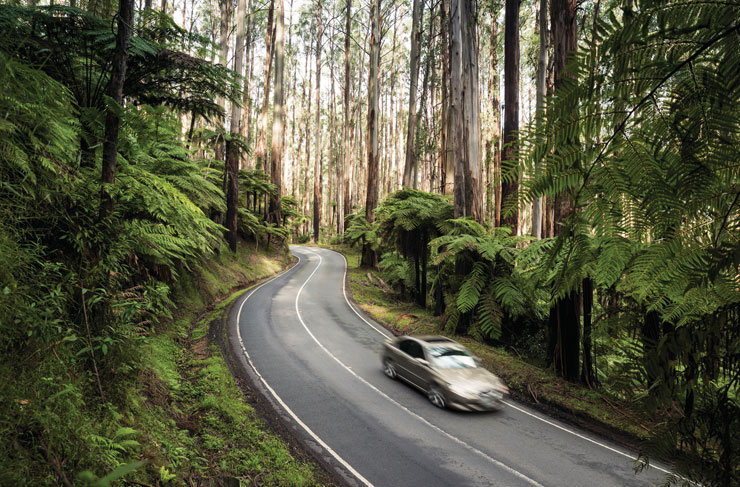 If you want something a little more close to home, take a ride along Black Spur Drive. It runs for 30km from Marysville to the Yarra Valley (or vice versa). You'll be cruising through the Great Dividing Range, with plenty of stops for a picnic in Fernshaw, a hike through Mt Juliet or a trip to the beloved Healesville Sanctuary. It's not a long drive, but you could definitely make it a long day with countless foodie spots to check out, but a word of caution: maybe get someone else to drive if you're planning on clocking up some cellar doors. This might just be the best scenic drive to embark on for the foodies of Victoria—just let someone else do the driving.
THE DETAILS
Distance from Melbourne: 1h (to Healesville)
See: Marysville, Healesville Sanctuary, Yarra Valley Railway, Bruno's Art & Sculpture Garden, TarraWarra Museum of Art
Eat: Innocent Bystander Winery (Healesville), Yarra Valley Chocolaterie (Yarra Glen), Alchemy Distillery (Healesville), Four Pillars Distillery (Healesville)
Turton's Track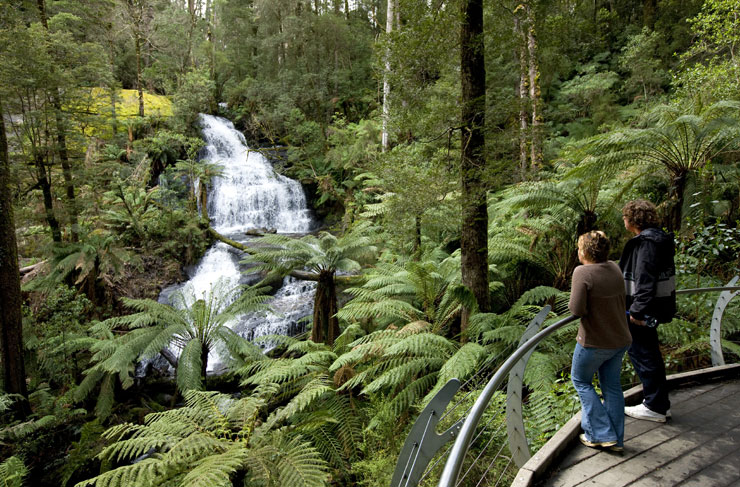 You might have stumbled on this one accidentally when you got lost driving out of The Otways (happens to us pretty much every time). Turton's Track is a sealed and winding road that runs between Beech Forest in the west and Tanybryn in the east. If you want to do a longer loop, head straight through the Otways and then switch back on the C155 out of Lavers Hill. This will take you past the Otway Fly, and on to Beech Forest. Turton's is a classic Otways track—tonnes of shady fern glades, giant messmate and stands of beech trees all over the place, and if you're there in the morning it's a foggy wonderland. Technically it's the last part of the rainforest loop, which runs out of Apollo Bay. Whatever you do—take a detour and check out the famous California Redwoods.
THE DETAILS
Distance from Melbourne: 2h 20mins (to Tanybryn)
See: California Redwoods, Otway Fly Treetop Walk, Old Beechy Rail Trail, Triplet Falls, Hopetoun Falls
Eat: Chris's Beacon Point Restaurant (Skenes Creek), Otway Nourished (Ferguson), Great Ocean Rd Brewhouse (Apollo Bay)
Silo Art Trail
You've probably seen these incredible silo artworks popping up on your feed, so why not take the time to go for a drive along the Silo Art Trail before 2021 is done and check them out for yourself? Stretching over 200km, this is Australia's largest outdoor gallery and the best scenic drive for art lovers. The towering artworks can definitely be seen from the comfort of your car, so don't even worry about the weather, and there's a bunch of cute local towns to visit on your way. We'd recommend starting at the Rupanyup Silo by Julia Volchkova, then follow the loop around to all the others. Stay the night in one of the nearby towns, or link up your road trip with a weekend in the Grampians.
THE DETAILS
Distance from Melbourne: 3h 30mins (to Rupanyup)
See: Silo Art Trail, Mallee Sunsets Gallery, Snowdrift Sand Dunes, Lake Lascelles, Lake Corrong Homestead
Eat: Juke Restaurant (Sea Lake), Dimboola Store (Dimboola), Creekside Hotel (Warracknabeal)
Grampians Road
Save this one for a proper getaway rather than a day drive, because it'll take you a bit of time to get to the Grampians from Melbourne. Once you're there though, you can do this 60km drive back and forth down the valley as many times as you want. Stop off at the gorgeous Mackenzie and Fish Falls on your first day, and stay for a while at The Venus Baths to prepare for hikes. Trek up to the iconic Pinnacle Lookout and test your nerves at The Balconies before heading down the Grampians Road for an evening in Dunkeld at the Royal Mail Hotel. There are plenty of hiking loops to check out along the road too, so pack your best boots and plenty of water.
THE DETAILS
Distance from Melbourne: 3h (to Halls Gap)
See: Mackenzie Falls, Fish Falls, The Venus Baths, The Balconies, Pinnacle Lookout, Mount William, Mount Abrupt (Mud-Dadjug)
Eat: Black Panther Cafe Bar (Halls Gaps), Paper Scissors Rock Brew Co. (Halls Gap), Royal Mail Hotel (Dunkeld)
Looking for something more active but still scenic? Check out these 10 amazing walks near Melbourne.
Image credit: Visit Victoria