Set out just over an hour's drive from Melbourne is one of the most regal Airbnb's in the state, Bishops Palace in Lake Wendouree is a heritage-listed stay that dates back to the 1800s.
The towering gothic-style castle was designed by Joseph Reed, the same architect who also helped design several seminal buildings around Melbourne including the Royal Exhibition building— so there's plenty of historical nuisance to revel in.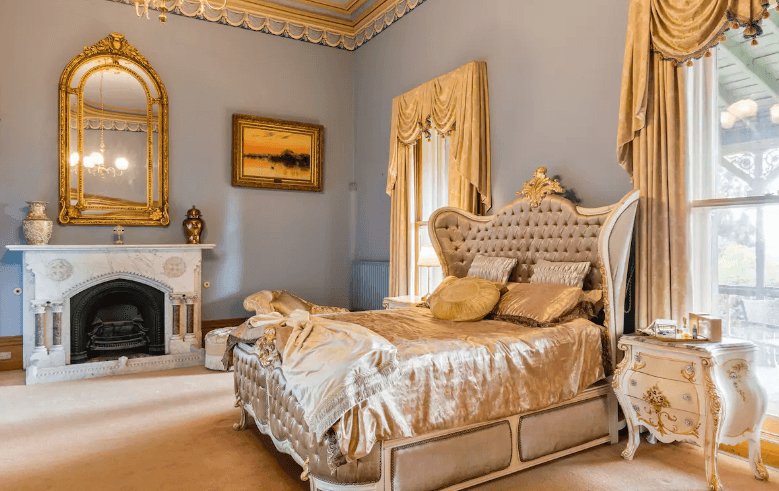 Set on a sprawling property with a perfectly kept garden bordering the house, the 140sqm castle has six bedrooms in total. With its unabashedly period aesthetic, residing in Bishops Palace provides serious escapism; like being on the set of The Crown or Bridgerton. Royal furnishings aside, the stay also features an expansive dining room perfect for entertaining, fireplaces throughout, a pool table, and even a spa.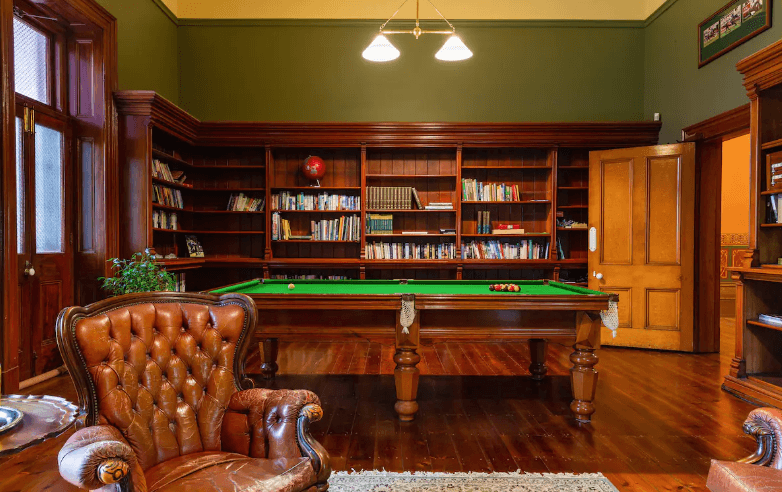 A quick drive from Bishops's is the thriving regional hub of Ballarat and its botanical gardens and cocktail bar, Renard, as well as the stunning Lake Wendouree just a minute's stroll away. Book in your stay here.
Check out the best romantic getaways over here.
Image credit: Bishops Palace (Airbnb)