With a 5km radius travel restriction currently imposed on Melburnians, it's going to be a tough week ahead.
The rules for leaving your home are simple, and you should only do so if you absolutely have to.
Those rules again are:
to shop for food and essential goods or services
to provide care, for compassionate reasons or to seek medical treatment
to exercise or for outdoor recreation
for work or study, if you can't do it from home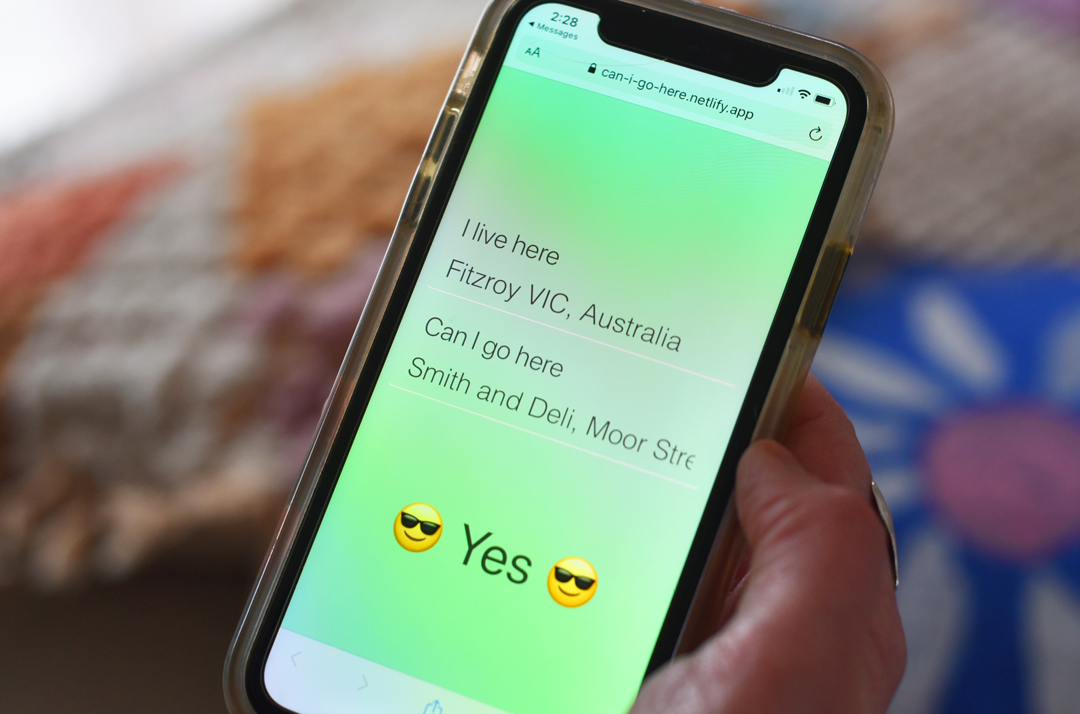 To help you get through the next week of lockdown, Jon Meyers, a developer at Up Bank has created a web app called 'Can I Go Here?'.
It's super easy to use, just head to the URL, type in your address into the "I live here" box, and where you want to go in the "Can I go here" box and it will give you a yes, or no answer—along with helpful emojis as well.
"Up has such an awesome culture around sharing. Every Friday different people demo cool stuff they have been working on, work-related and personal which is so inspiring," said Meyers.
"It was fun building such a time-critical app, as the focus really shifted from implementing every feature perfectly to getting something out to the public as quickly as possible and learning from the feedback."
"The code is a mess and something I probably wouldn't link to on a resume, but consumers don't care about what the code looks like. They don't care about which framework or particular syntax you used. They just care about whether is solves that particular problem."
Find out where you can go this week here.
Keep up to date with the latest restrictions in Melbourne here.
Image credit: Ben Tyers