If you have a favourite recipe that you always fall back on for comfort and the meditative effects of cooking, you'll know that the dish only gets better with every iteration. Slowly each stage is perfected, from the raw ingredient prep to intuiting the exact amount of time in the pan, pot, or oven, until it becomes a calming tradition you relish. Imagine a recipe that has been crafted and perfected this way for generations.
Named after an ancient pre-Hispanic city in Mexico, considered the oldest still-inhabited city in North America, Cholula Hot Sauce is inspired by a generations-old recipe. With decades of authentic knowledge and made with a blend of native árbol, piquín peppers and an array of regional spices, Cholula is a spicy taste of Mexico that you can find at your local supermarket.
Another tradition that you might see pop up on your feed in the coming weeks is Día de Los Muertos or Day of the Dead. With roots that stretch back thousands of years to Aztec, Toltec, and Mayan understanding of honouring and celebrating the dead, these festivities are steeped in generations of tradition and cultural significance.
Believed to be two days in which the passageway between the living world and the spirit world is open, Día de Los Muertos is all about honouring and celebrating loved ones—and appreciating life while still on the living side of the passageway. While remembering loved ones is bittersweet, the celebrations across November 2-3 are an opportunity every year to remain connected to the spirits of beloved family members.
Read on to learn more about the significance of the traditional food, flowers and symbols commonly found at Día de Los Muertos festivities.
Traditional Día de los Muertos Food
Tamales
The little pockets of tasty corn paste (masa harina) are a year-round food but really come into their own during the Day of the Dead festivities. Made with cornhusks, or banana leaves, there are endless varieties of tamale, from sweet corn to pork or chicken. Paired with Atole, a non-alcoholic drink made from corn, milk, cinnamon and vanilla, tamales are a staple of late-night nibbles for energy to stay awake during Día de los Muertos.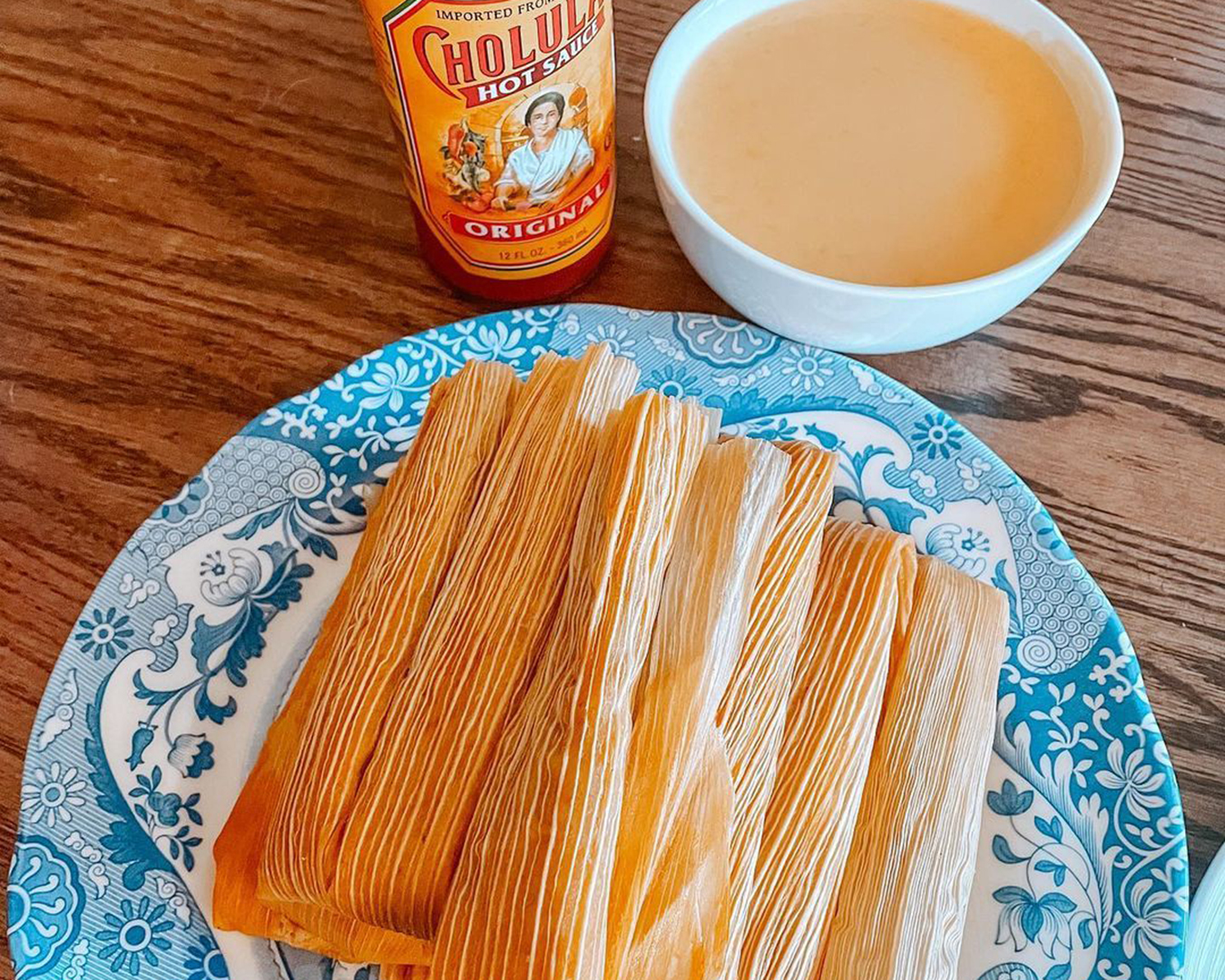 Crowd Pleasers To Feed The Whole Family
Día de Los Muertos is a multi-day event with many-multiple mouths to feed as families come together to celebrate their loved ones. This means crowd pleasers and mealtime staples like tacos, tostadas and enchiladas get the call-up alongside traditional holiday fare. Perfect for sharing and super customisable with the addition of toppings and hot sauces (hello Cholula, we're looking at you), these staples shine all year round.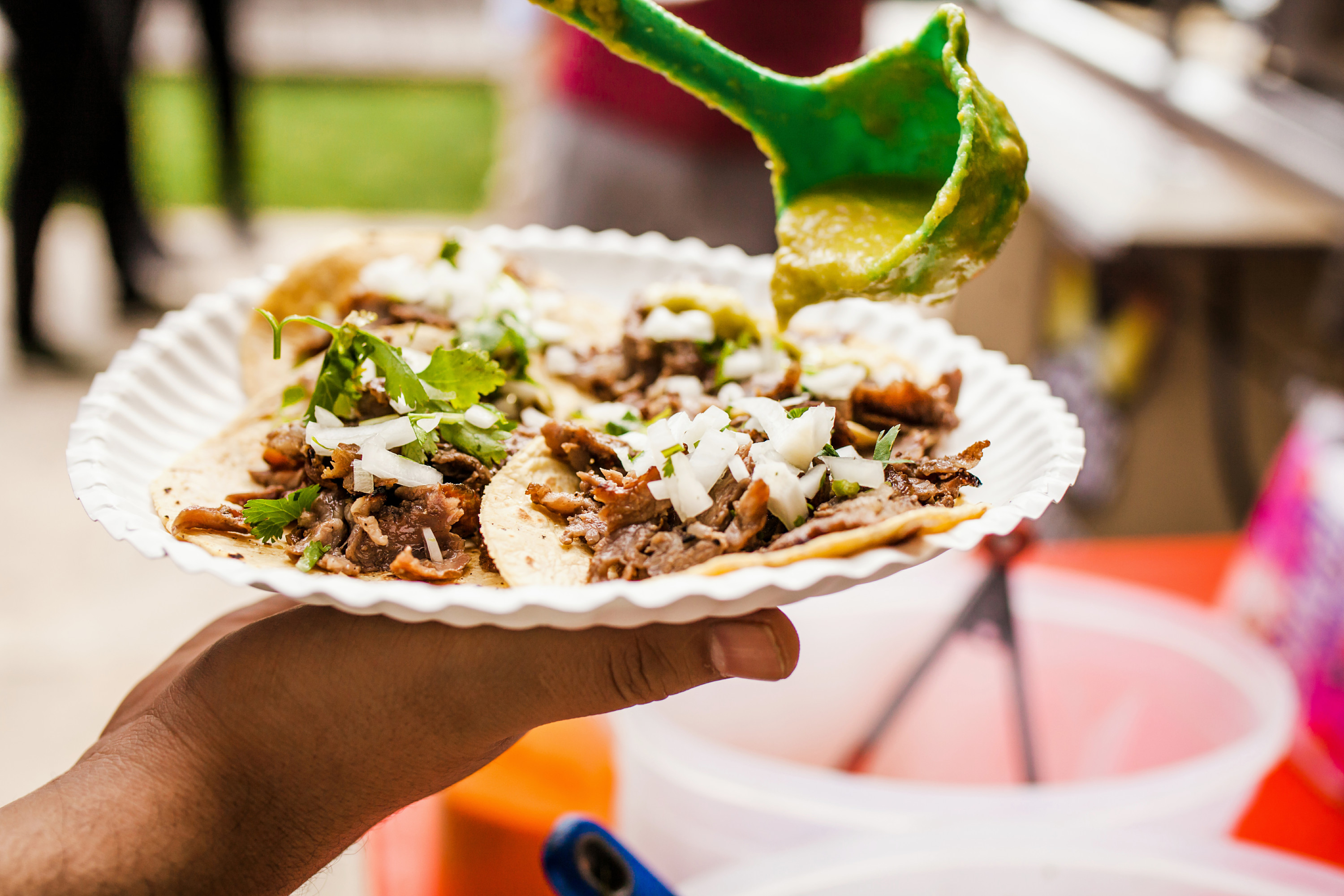 Red Pozole
There are plenty of variations of pozole, including white and green, but red pozole is popular during the colder nights of Día de Los Muertos. This stew is typically made using hulled and dried kernels of corn, known as dried hominy and pork neck and bones for an intense flavour combo—plus chillies are also added for extra heat.
Tortilla Soup - Sopa Azteca
This spicy tortilla soup is another staple across Mexico. Styles of this light, flavourful chicken and tomato broth vary, with some regions favouring the smoky and sweet flavour of chile ancho, while others love a little more kick provided by the spicier chile de árbol—the same árbol that gives Cholula it's balanced spice. This dish is a bit of a choose-you-own-adventure, with ingredients served on the side, such as avocado, onions, cheese and chicharrón that you can pop in yourself to satisfy your unique palate.
Day of the Dead Bread—Pan de Muertos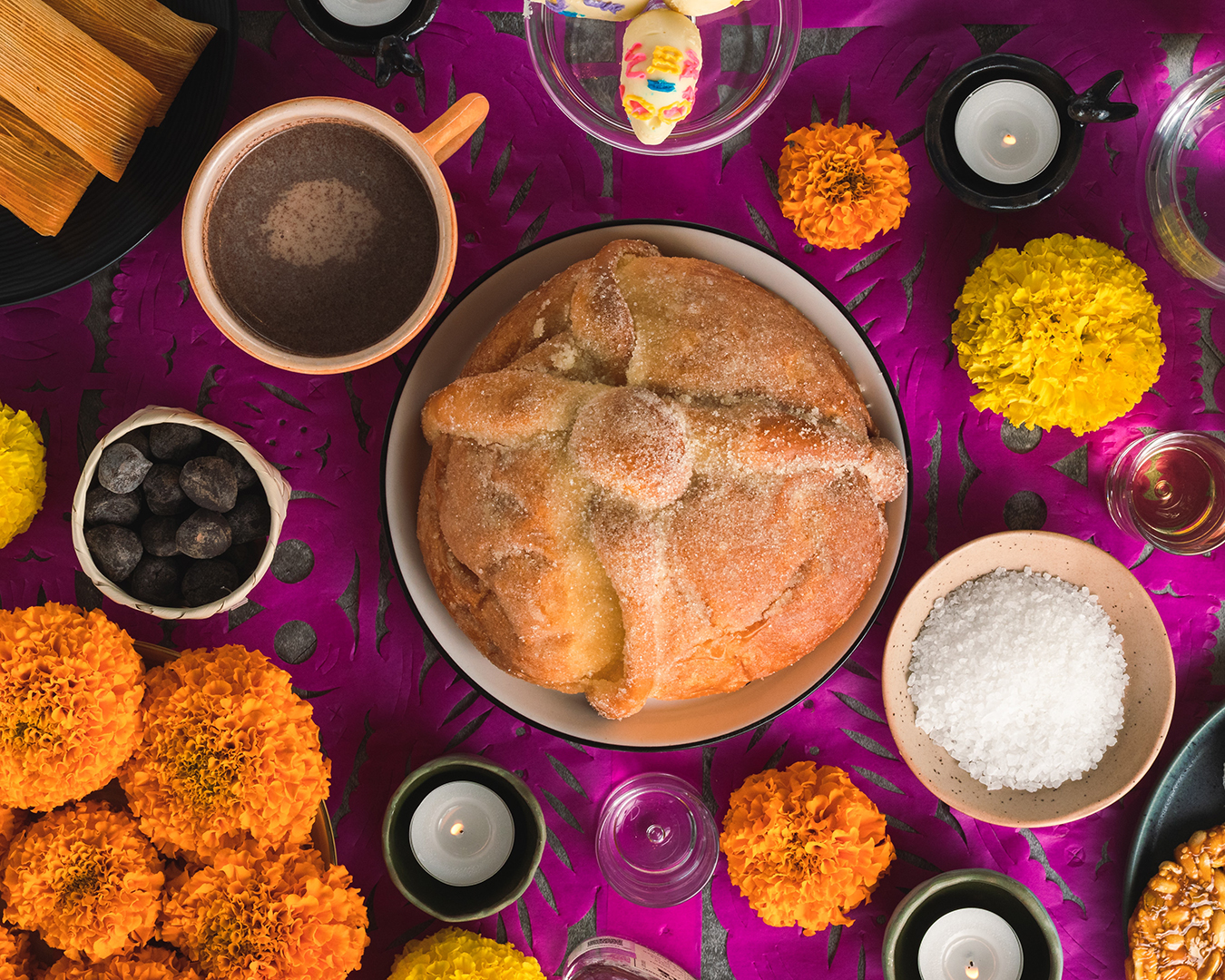 Sweet, soft and sentimental, these traditional rolls are a staple of Day of the Dead celebrations. Available in bakeries and markets and made at home in the weeks leading up to the multi-day celebrations, this is a common sweet treat across regions. There are many different stories explaining the shape and decoration of the Pan de Muertos, but most commonly it is understood to represent the bones of the dead, and the small round ball on top is said to represent the tears shed by loved ones.
Sugar Skulls And La Catrina
The skull, or 'calavera', is a symbol that stretches back to Aztec and even possibly Toltec origins. In Aztec mythology, one revered god was Mictecacihuatl, goddess of death and the underworld. According to mythology, Mictecacihuatl was sacrificed as a baby and grew into adulthood in the underworld. Along with her husband, she presided over the underworld, was linked to death and resurrection and was appeased by the living burying their dead with food and precious objects to their loved ones would be protected through the next stages of their journey.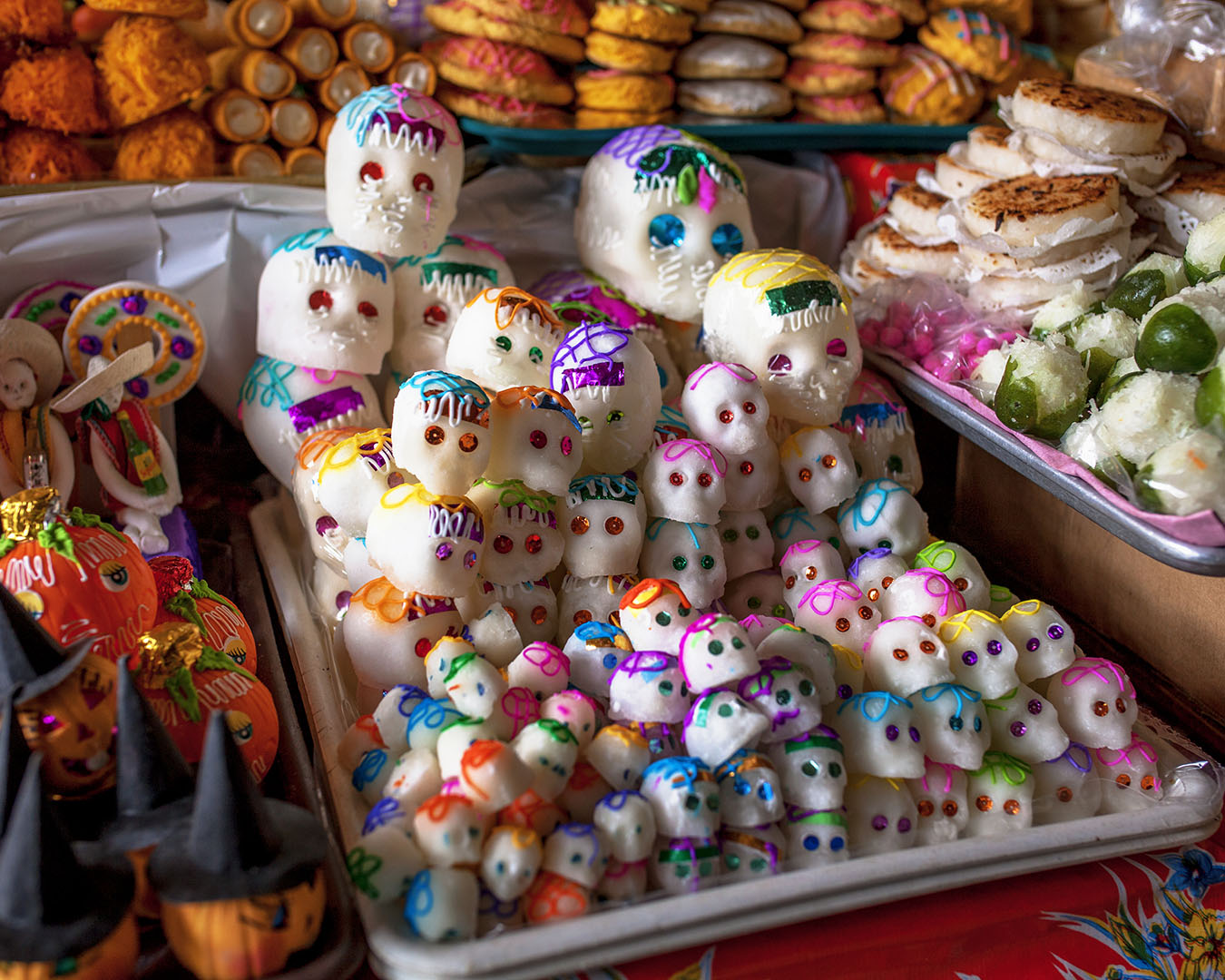 This tradition of leaving food and gifts can be seen in the Día de Los Muertos tradition of ofrendas, gifts left upon an altar in the home, for the spirits of loved ones to visit and enjoy their favourite things from their time among the living. Sugar skulls are a staple of the ofrenda, or Altar de Muertos, often inscribed with the name of the deceased loved one. These days the sugar skulls feature as sweet treats, are given as gifts to children and are integral to decorations across the festivities.
Not only is the skull itself significant in Día de Los Muertos, but so is the entire skeleton, with the most famous being the tall, female skeleton known as La Catrina. Dressed in a recognisable hat with feathers and reaching up to heights of many metres, her roots also hark back to Mictecacihuatl mythology. La Catrina's influence is also evident in the tradition of women dressing in elegant outfits with colourful and intricate skull make-up to evoke the symbolic skeleton.
Vibrant P
apel Picado And Perfumed Cempasúchil
Cempasúchil, or marigolds as they are also commonly known, are an unmissable feature of Día de Los Muertos celebrations. The strong smell of these seasonal blooms that unfurl in the lead-up to early November is said to play an important role in leading the spirits of the dead back to their family. The vibrant orange and yellow flowers are commonly used in random with the colourful papel picado decorations. Translating to 'perforated paper' these banners are made from tissue paper with festive designs cut into them. This pungent and colourful combination contributes to the cheerful tone of honouring and celebrating departed loved ones as their spirits make the once-yearly pilgrimage from the spirit world.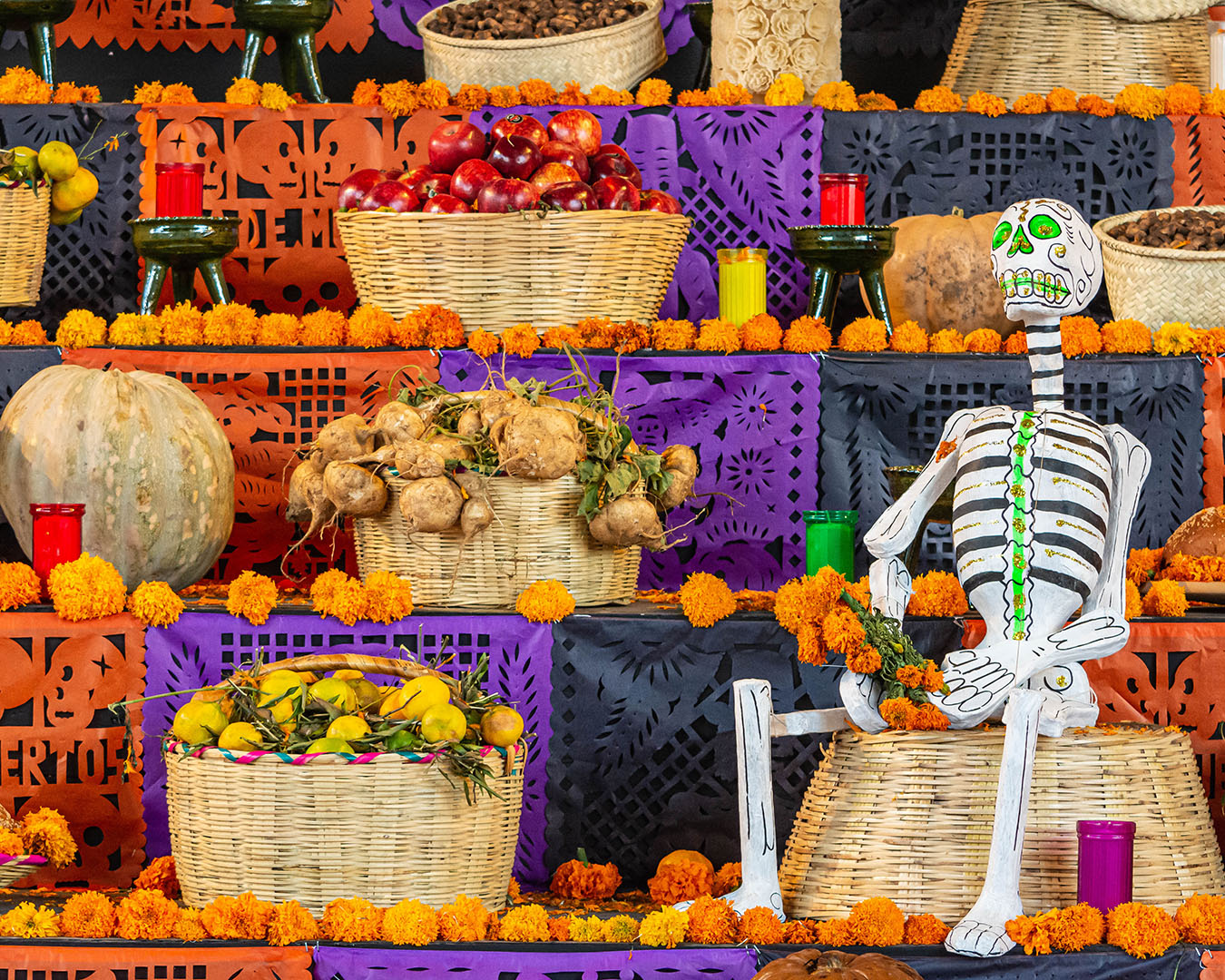 Like to add a little bit of spice to your own favourite recipes at home? You can now nab a bottle of Cholula Hot Sauce from your local Coles or Woolworths. Head here for more info.
In the mood to go out for a Mexican feast? Be sure to hit up our best Mexican restaurant round-ups in Sydney, Brisbane, Melbourne and Perth.
Editor's note: This article is sponsored by Cholula Hot Sauce and proudly endorsed by Urban List. Thank you for supporting the sponsors who make Urban List possible. Click here for more information on our editorial policy.
Image credit: GrandRiver, Cholula US, Marcos Elihu Castillo Ramirez Gerardo Covarrubias, fitopardo, Gabriel Perez