If you've been dying to visit (or return to) Japan, we might have just found the next best thing for you to tuck into while you patiently wait for those borders to open.
Westfield Doncaster's new rooftop dining precinct is home to a slew of incredible dining options (14 to be exact and all weather protected) but there's one, in particular, we've been busting to try out—Dohtonbori. We love a Japanese feast at the best of times, but what makes these guys extra special is their huge range of DIY Okonomiyaki.
If you're unfamiliar with Okonomiyaki, it is best described as a savoury Japanese pancake, usually made from cabbage and a selection of meats or seafood. There are 15 types to choose from on the menu, ranging from seafood, pork, poultry and even Okonomiyaki types from different regions of Japan.
On the menu is Hiroshima Okonomiyaki, whereby the ingredients are layered rather than mixed and noodles are used as a topping with a fried egg and a generous slosh of okonomiyaki sauce. Also available to try is Monjayaki. Often called 'Monja', this Japanese pan-fried batter is popular in the Kanto region and is similar to okonomiyaki but uses a liquid dashi base stock batter mix, resulting in a thinner caramelised base.
The best part is that the Okonomiyaki is made right at your table, immersing you in a full-sensory experience that is sure to leave your mouth watering. If you're after a hot tip, make sure to add cheese into your Okonomiyaki, for extra tasty, oozy cheesy goodness. For just $2, it's a no brainer.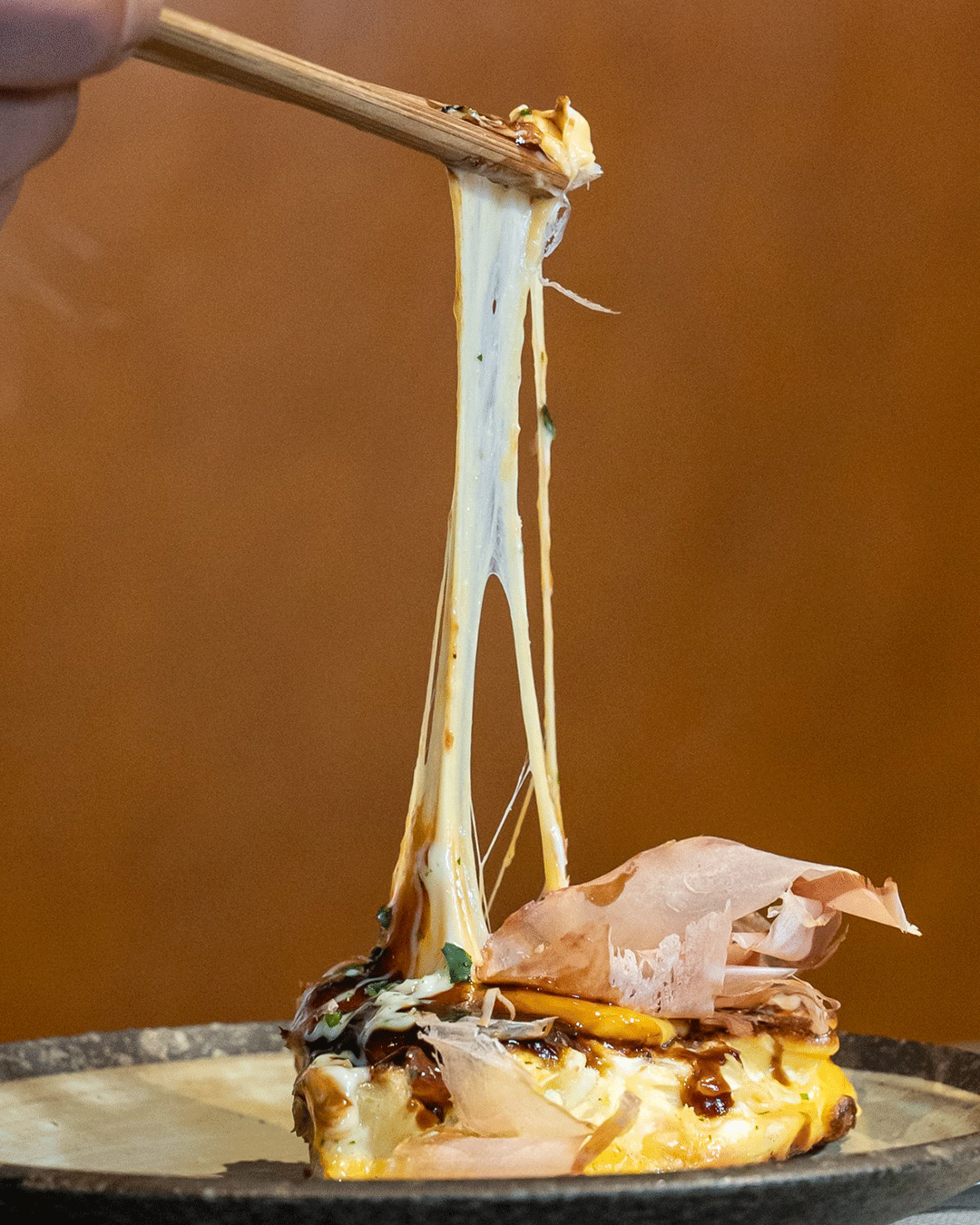 Delicious Okonomiyaki aside, there are loads of other food items on the menu to choose from, with everything from sashimi and salads, fried noodles and rice, Japanese omelettes, Yakitori, kushiyaki, gyoza, teppanyaki and a selection of set menus ranging from $129.90 to $249.90 for 3-4 people.
If you're looking for something sweet to top it all off, you'll be pleased to know that these guys serve a range of dessert-style drinks all topped with soy milk soft serve or whipped cream. Select from iced Uji matcha, iced hojicha (Japanese green tea) or Japanese-style iced coffee served with milk foam and then topped with your choice of either matcha or chocolate soy milk soft serve. Think of it as the Japanese version of an ice-cream float—delicious.
Excited to try it all for yourself? Click here to make a booking and lose yourself in the delicious flavour sensation that is Dohtonbori Okonomiyaki.
This article is sponsored by Westfield Doncaster and proudly endorsed by Urban List. Thank you for supporting the sponsors who make Urban List possible. Click here for more information on our editorial policy.