Several years ago, you'd struggle to find a Melburnian who had any idea what a torta was (for all intents and purposes, it's essentially a Mexican sandwich). That all changed when Frankie's Tortas & Tacos caravan set up shop along Smith Street, where owners Stu Morton and Todd Vanneste were enlightening north-siders one torta at a time. Three years later and now a staple on many brunch, lunch—and now dinner—hit lists, the duo have shifted shop into a bricks-and-mortar locale along Fitzroy's Johnston Street.
While one could agree there was a certain charm to the Smith Street caravan, it wasn't without its challenges, Stu explains.
"It's like camping. Camping's fun for the weekend but to turn up to the campsite every day for the next three years, rain, hail or shine, had its peaks and trough."
The permanent home brings with it many advantages for Stu and Todd, and for the loyal and growing Frankie's fanbase. Late evening trading hours, more space for the punters, and more room for signature menu items.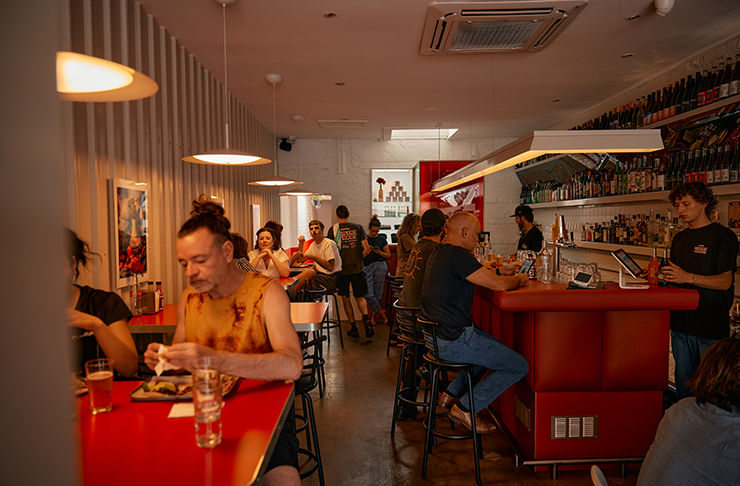 For now, most will be familiar with the more substantial offerings with the likes of the Pollo Millanesa and Al Pastor tortas, chicken and beef respectively, taking centre stage. These hefty numbers are a knockout in more ways than one that'll knock you out by the time you're done. Those after a slightly lighter affair will relish in their smaller, taco counterparts. And just like at the caravan, a whole lot of thought and care has gone into every element of the plate in front of you.
"We're not just flipping burgers here. It's not a bun, and a slice of American cheese, and hot sauce and mustard. We make all our own salsa, we've got six different imported Mexican chillis. Everything is imported and then handmade in-house," Stu explains.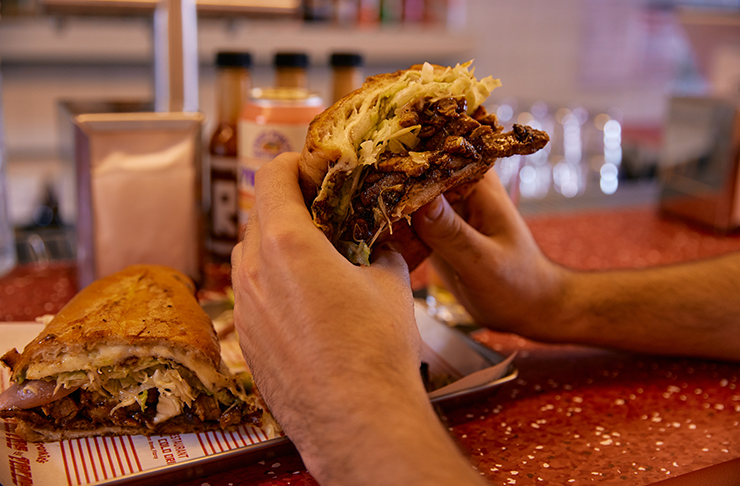 While the food menu will likely expand as the team settle into their new home, the drinks menu is already doing so now that Stu and Todd have themselves a fully-fledged bar. Local and lesser-known beers match up with Frankie's Mexican fare with ease, though it's their two in-house drops that are truly deserving of a look-in.
First up is a seltzer that started as a tepache (a Mexican-style fermented pineapple drink), which Stu likens to a dry, pineapple cider, and second is a canned Paloma that's reminiscent of a UDL. Both are designed to pair up with the big, bold and punchy flavours found across the menu, and both should be ordered regardless of if you're opting for a torta or a taco.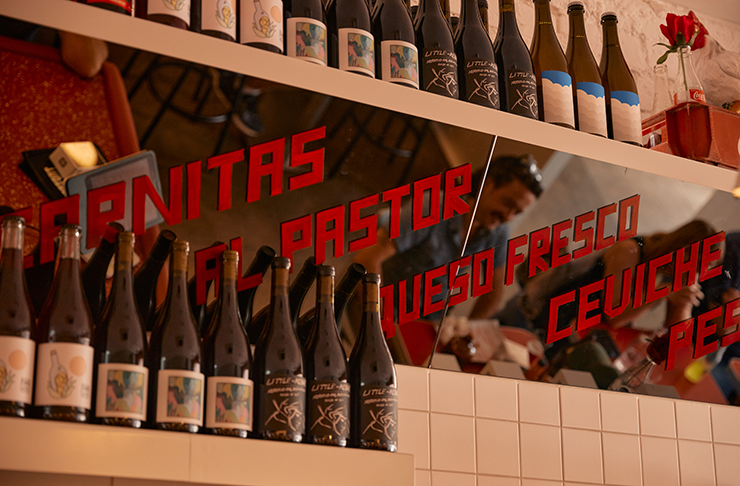 And finally, rounding out the menu is a dessert taco made in collaboration with local ice cream legends Billy Van Creamy, a playful offering that's inspired by the now-discontinued Klondike Choco Taco. Stu describes this collab as "fucking awesome".
Stu's right. These things slap.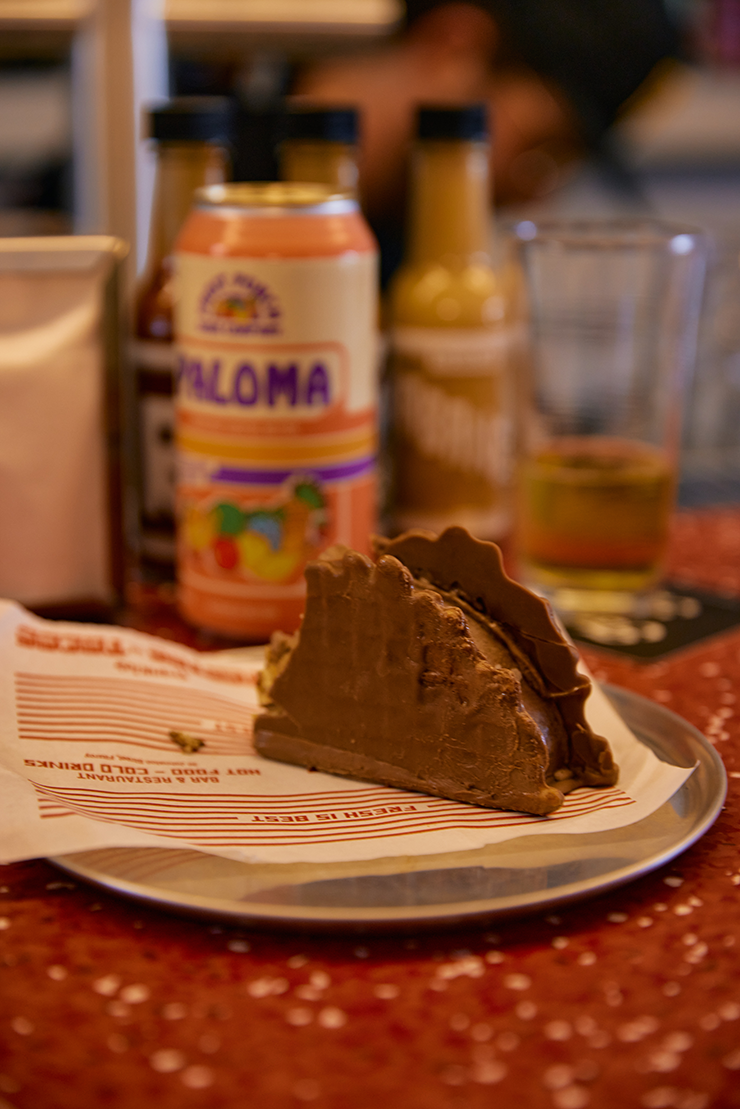 Frankie's Tortas & Tacos is open now for lunch through to dinner Wednesday – Sunday, and for those who still don't know what a torta is.
Check out more new openings in Melbourne here.
Image credit: Annika Kafcaloudis