If there's one thing we sorely missed during lockdowns, it was meeting up with mates at the local for a drink. But with Melbourne now open again just in time for those prime summertime vibes—it's officially the season to be out to support your favourite venue.
To help get behind Bundaberg Rum's Raising The Bar initiative—which is all about supporting bars, pubs and clubs around Australia—we're rounding up some of the best spots in Melbourne for you to visit this summer. After all, it's only right that we show some love to the venues that continue to give us so much.
Cocktails, schnittys, beer gardens, rooftops, big-screen TVs, cold schooners, meat raffles, celebratory lunches—this is what we can look forward to during these warmer months around the city. We've even thrown in some coastal venues in case you're packing the car and road-tripping out of here. Just remember to always have a backup plan to get home safely without driving.
Here are 15 of Melbourne's top summer venues so you can get back to supporting and enjoying your local.
Captain Melville
Melbourne CBD
Having nabbed the title of Melbourne's oldest pub, Captain Melville has a special place in our hearts, making it a worthy first addition to this roundup. If you've never been before, throw out what you know about pub dining—this isn't your average public house. This classy establishment is renowned for its craft beer and cocktails, and boasts a diverse menu of local and international cuisine. Of course, if you just can't pass up a parmi, you can order one off the menu—just know you're missing out on an incredible Thai red curry.
Gingerboy
Melbourne CBD
Just steps away from Little Bourke St, Gingerboy's adventurous take on south-east Asian street food has won the hearts of many a Melbourne foodie since first opening in 2006. Since then, the eatery has kept the city salivating with its mouth-watering seasonal menu, which only seems to get better each year. Don't go past the son in law eggs, served with chilli jam and Thai basil—it's an absolute game changer.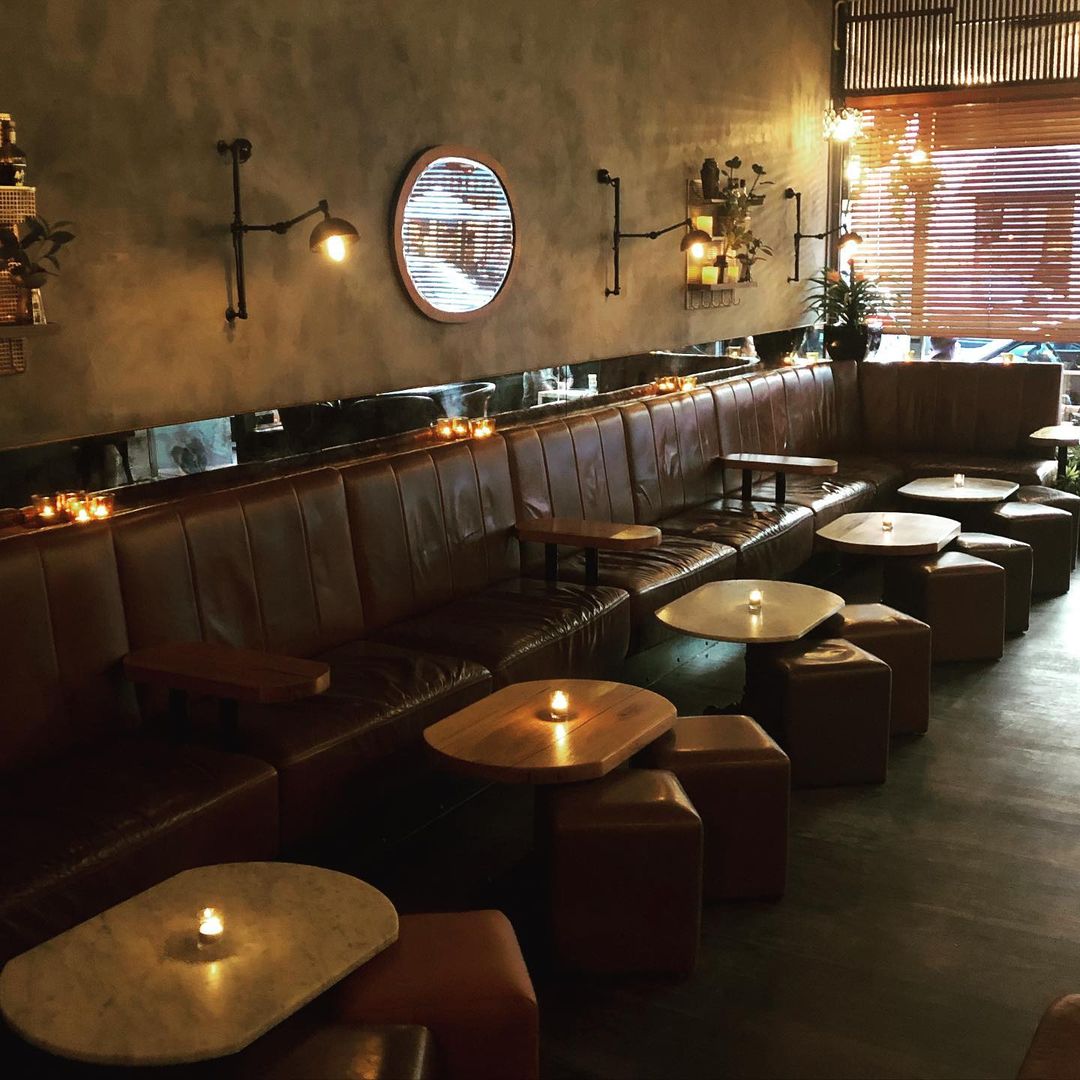 Black Pearl
Fitzroy
As much as we'd love to chase Jack Sparrow across the Caribbean on his chase for the Blake Pearl, trust us—Melbourne's version is much, much better. A Fitzroy institution for more than 19 years, Black Pearl is a haven for cocktail connoisseurs, or those looking for a bit of banter over a pot of lager. Located in the middle of Melbourne's cultural hub, it's a short walk to other attractions in the area, so leave the keys at home and get exploring, foot to pavement.
Jackalope Hotel
Mornington Peninsula
Get a true taste of the Mornington Peninsula with a meal at the Jackalope Hotel. The stunning venue serves next-level luxe alongside playful, creative dishes at each of the three eateries housed within the hotel. Score yourself a seat at Doot Doot Doot for trademark farm-to-table cuisine, or enjoy a food and wine affair overlooking the peninsula's vine-laced hills at Rare Hare. For something simpler, head to the Jackalope's cocktail lounge, Flaggerdoot, and treat yourself to a daring drinks menu before retiring upstairs after a night well spent.
The Rooks Return
Fitzroy
A mainstay of the Brunswick Street strip, The Rooks Return is known for classic cocktails, live jazz sessions, and an awesome array of local bands. The venue's neat but homely fitout creates a relaxed atmosphere where patrons are encouraged to let their hair down. The outdoor beer garden is an ideal summer sanctuary, with just enough shade to shield you from the heat without taking away from the magic of the evening.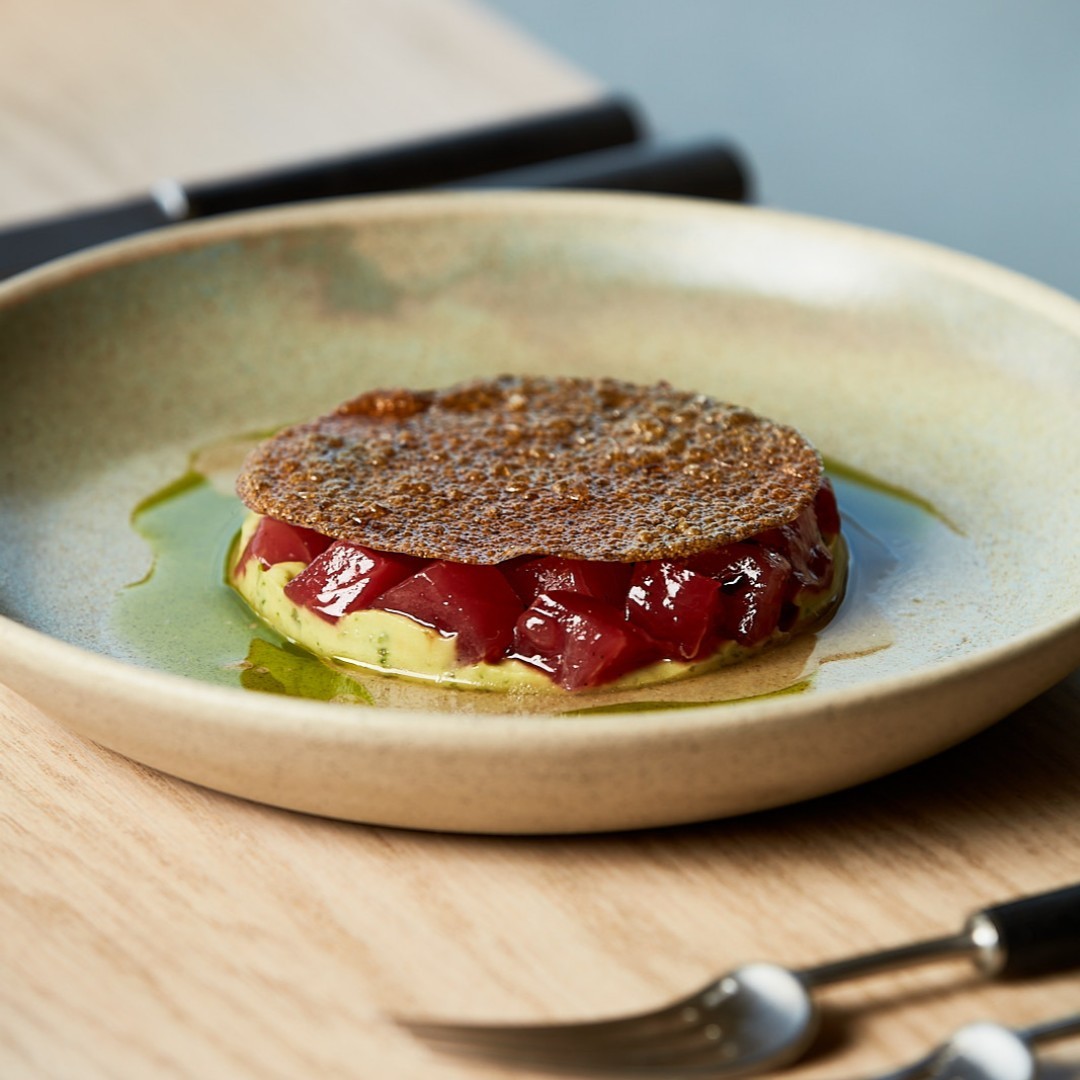 Pt. Leo Estate
Mornington Peninsula
Pinkies up, Melbournians! Home to Australia's largest privately-owned sculpture park, Pt. Leo Estate brings a touch of class to our restaurant roundup. Set across 134 sprawling acres on the southern edge of the Mornington Peninsula, the venue features a 110-seater restaurant, seemingly endless wine list, and panoramic views of the land surrounding the property. Worth. Every. Penny.
The Ugly Duckling Wine Bar
Richmond
Renowned for its bespoke cocktail list, The Ugly Duckling Wine Bar is a tongue-in-cheek addition to the sophistication of Swan St. The intimate venue is home to over 200 of the finest local and international spirits and liqueurs, not to mention plenty of Italian and European wines to complement the bar's antipasto selection. We recommend sampling one of the local wines on the menu alongside their black truffle potato chips and delicious cheese selection.
Poodle Bar & Bistro
Fitzroy
A stunning venue that practically oozes old world charm, Poodle Bar & Bistro is one for your summer soiree bucket list. Designed in collaboration with Melbourne's Bergman & Co, the eatery consists of a charming dining room, with a cocktail lounge and private dining area located just upstairs. Kick off your meal with a round of Merimbula rock oysters, before devouring a whole charcoal-grilled fish, or something a bit cheekier in the form of the venue's Poodle Club Sandwich. Whichever you choose, pair your meal with a European drop and be sure to thank us later, for the tip.
The Park Hotel
Carlton
Pegged as the perfect local pub, even if you're not a local, The Park Hotel is one of Melbourne's older establishments. At 154 years young, the hotel is still going strong, thanks to a loyal following of Melbournians who can't get enough of its open fireplaces, quiet dining rooms, and outdoor beer garden. With both dine in and takeaway menus, you're sure to find something you'll love, whether it be a juicy philly cheesesteak, or a classic Sunday roast.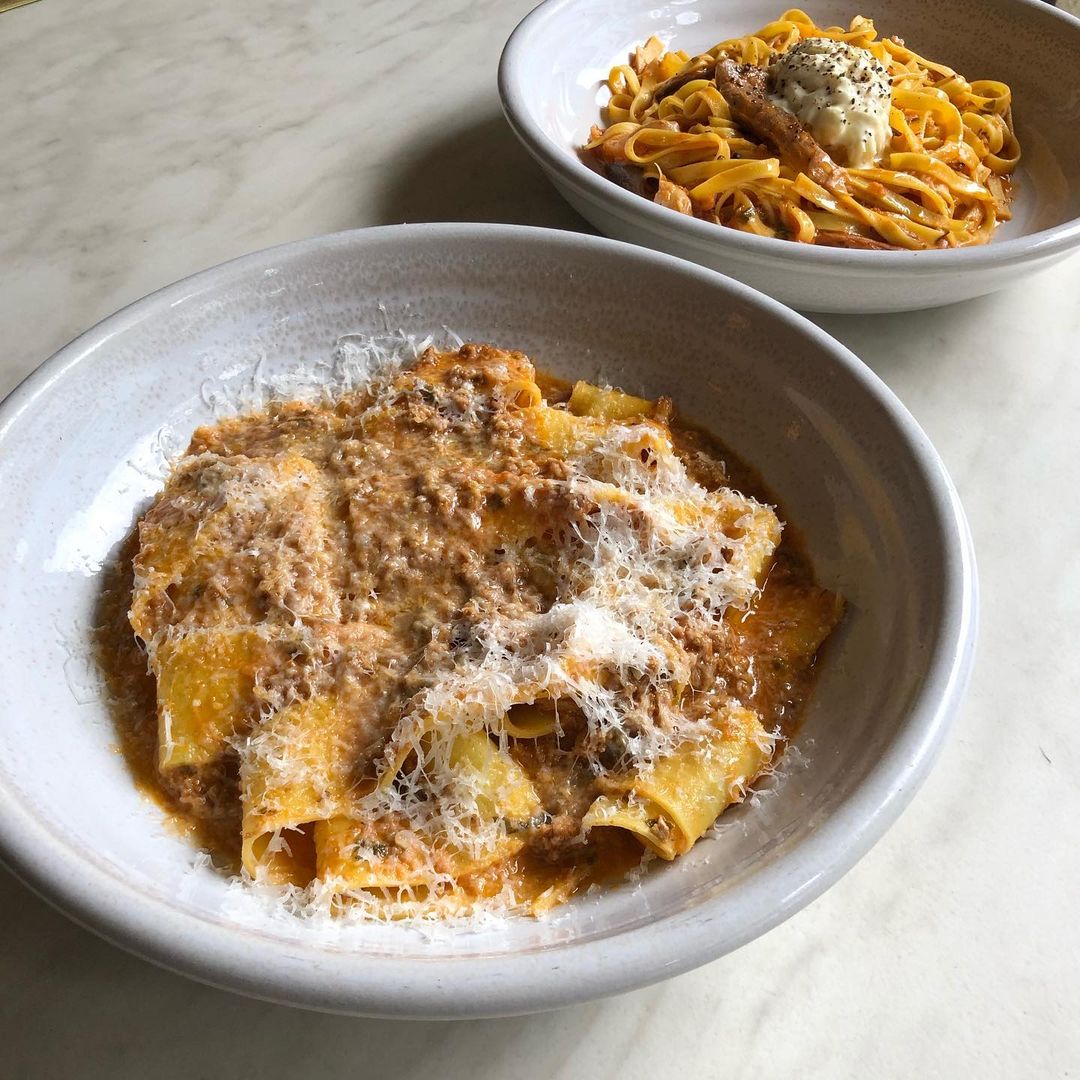 Bar Romantica
Brunswick East
Boasting a seasonal menu inspired by the produce of local farmers, Bar Romantica is our go-to venue when it comes to date nights. The curved red leather booths only add to the romance, as does the mood lighting brought by the tabletop tealights. Whilst Bar Romantica is worth a visit any time of day, we suggest booking an intimate dinner for two, and enjoying the fruits of your local farmers' labour.
Union Club Hotel
Warrnambool
Known by locals as the friendliest watering hole around, the Union Club Hotel offers affordable eats when travelling Victoria's Great Ocean Road. Classic pub fare is a staple of the menu, so there's something to turn to when you're feeling homesick. Pay them a visit on your next road trip and enjoy a cold one somewhere you can lay your head down.
Robert Burns Hotel
Collingwood
With strong roots in Spanish cuisine, the Robert Burns Hotel is perfect for foodies looking to explore more international flavours. Think crispy croquettes of the day, pan-seared scallops with sweet sofrito, and Galician octopus so good it will set your mouth watering. Picky eaters will enjoy a simple paella, or a classic steak night every Wednesday. Whatever you choose, you can't go wrong—the hotel's menu is packed with fan favourites, and a full drinks menu, to boot.
Union Electric
Melbourne CBD
For delicious food that won't break the bank, pay a visit to Union Electric in the Melbourne CBD. Housed out of a venue originally built in the 1890s, the property has plenty of history to accompany its mouth watering menu. Of course, Union Electric is known for its sky-high gin parlour, so be sure to head to the rooftop to check out what all the fuss is about.
Hotel Sorrento
Sorrento
Overlooking the sparkling waters of Port Philip Bay, Hotel Sorrento is home to an award-winning restaurant, luxury accommodation, and some of the best bars in the Sorrento region. And trust us—we don't say that lightly. Their wine list has been carefully curated to complement the hotel's seasonal menu, with a strong local focus on drops from Portsea Estate, Foxey's Hangout, Paringa Estate, and Montalto. Enjoy a tour of their Cellar before heading upstairs to marvel at your home for the evening.
Grand Hotel Healesville
Healesville
Enjoy historic accommodation just minutes from Yarra Valley with a stay at the Grand Hotel Healesville. Home to just 15 guestrooms, the hotel is tastefully furnished, with an intimate restaurant for formal dining and bar area for more casual affairs. Book a night or two in one of their guestrooms and use the hotel as a base for exploring the local area, and getting a true taste of what the Yarra Valley region has to offer.
In support of Bundaberg Rum's Raising The Bar initiative, #dontforgetyourlocal this silly season. If ever there were an excuse to make new memories this summer, it's by organising a well-deserved get-together and throwing your support behind new and old favourite venues. We'll cheers to that.
Image credit: Pt. Leo Estate Instagram, Black Pearl Instagram, Bar Romantica Instagram, Poodle
This article is sponsored by Bundaberg Rum and proudly endorsed by Urban List. Thank you for supporting the sponsors who make Urban List possible. Click here for more information on our editorial policy.

Please do not share this content with anyone under the age of 18.