Yes, the ultimate treat of 2020, otherwise known as the Messina bake-at-home cookie pie, is making another major comeback. This time, in gooey, hectic, decadent Nutella-inspired form.
Messina's hefty cookie pies have been hugely popular—first a choc-chip creation, second a rose-coloured red velvet cookie and now, Nutella.
Dubbed the "Messinatella" it's pretty much the choc chip cookie from round one that's had a little work done. Basically, it has been stuffed with "Messinatella"—which is Messina's very own handmade choc hazelnut spread. The result? An oozy-as-anything cookie that has to be eaten to be believed.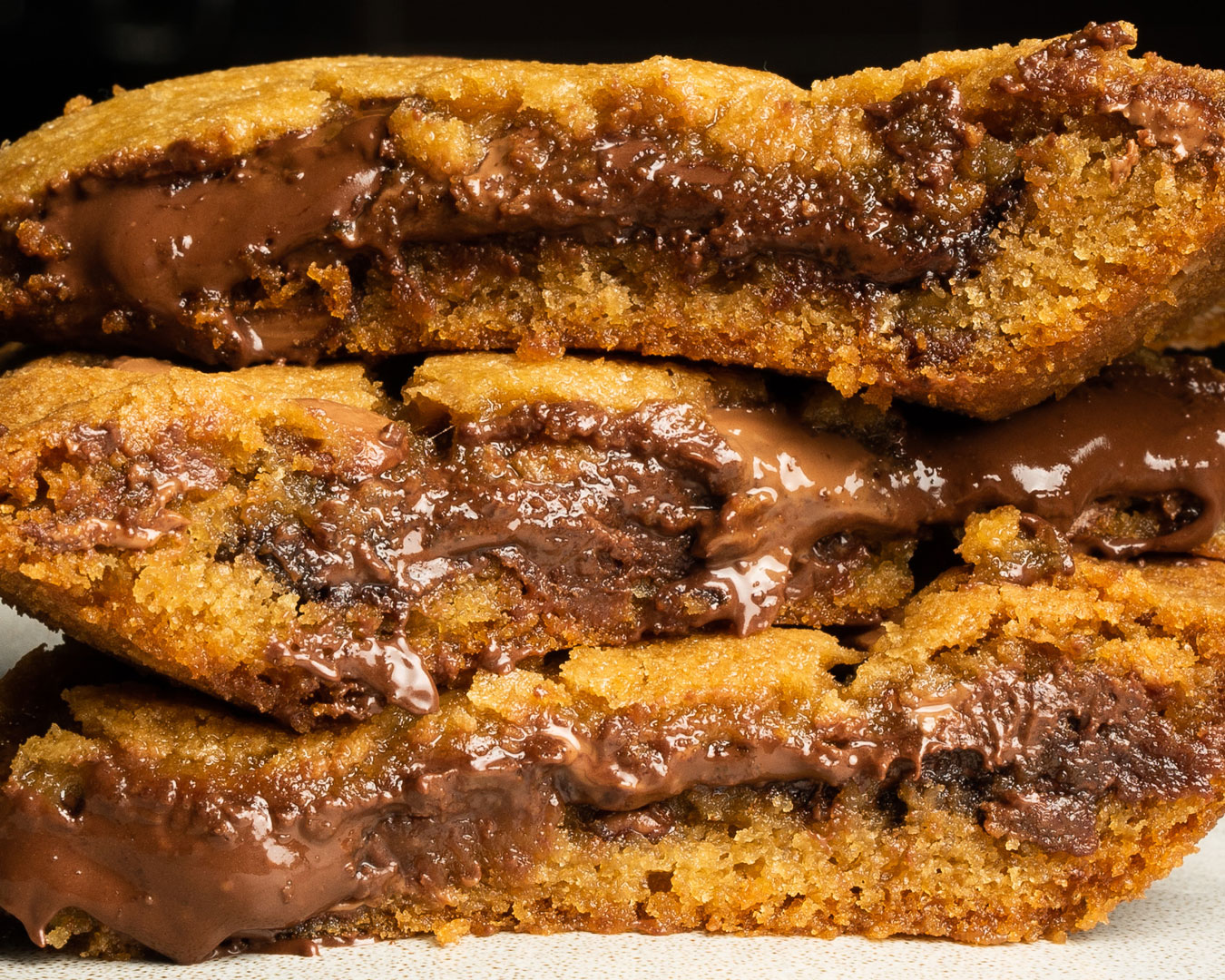 The Messinatella monster cookie pie will be available to pre-order from Monday 8 June—so you'll probably want to bookmark this page and set yourself a calendar reminder.
You can cop a single pie for $20, or gelato-pie combo packs from $28 - $39.
"We hope that by spreading the stock across 'pre-ordered pick up' and delivery, we might just flatten the pie curve and eradicate people losing their minds because they didn't get a pie," Messina wrote on their blog. "To be fair, it's bloody delicious and you do need one."
More info is here.
The Details
What: Messinatella Cookie Pie
When: Pre order on Monday 8 June. Pick up from 11 - 14 June.
Where: All Messina stores except The Star or Coolangatta
And, seeing as you're definitely a sweet tooth, why not have a crack at this salted caramel espresso martini recipe.
Image credit: Messina