Before the onset of COVID-19, Aussies were flocking to Japan in droves, desperate for a taste of the incredible cuisine and culture the Land of the Rising Sun is known for. But once the borders closed, and trips overseas were taken off the table, foodies across the country had to look inland to experience the authentic Japanese flavours they were so craving. And boy, was it a rough few months of trial and error—but we persevered. And now, two years later, thanks to first press beer aficionados, Kirin Ichiban, we have a whopping 50 eateries to add to our foodie bucket list.
With their help, we drew upon a panel of expert judges, as well as nominations from our own readership, to compile the Kirin Ichiban 50 Guide—think Michelin Guide, but exclusive to modern Japanese cuisine. This interactive collection of restaurants and eateries promises readers a chance to sample the best Japanese fare on the market. It combines Kirin Ichiban's own commitment to high quality, professional craftsmanship, and applies it to dishes from exclusive venues across Sydney and Melbourne.
To give you a taste of the full 50, we've chosen eight must-try bites you need to tick off, stat.
Sydney
Treat Yourself to Next Level Sushi from Sokyo
Whisk yourself away to the shores of Japan with a meal at Sydney's very own (admittedly downsized) version of downtown Tokyo. Tucked away in the Star, Sokyo offers a modern take on Japanese cuisine, whilst paying homage to the traditional cooking techniques the region is known for. Draw upon the expertise of a sake sommelier as you peruse an extensive menu that covers just about every meal known to man, before ending the night with a bowl of mochi ice cream so good it will have you salivating in your seat.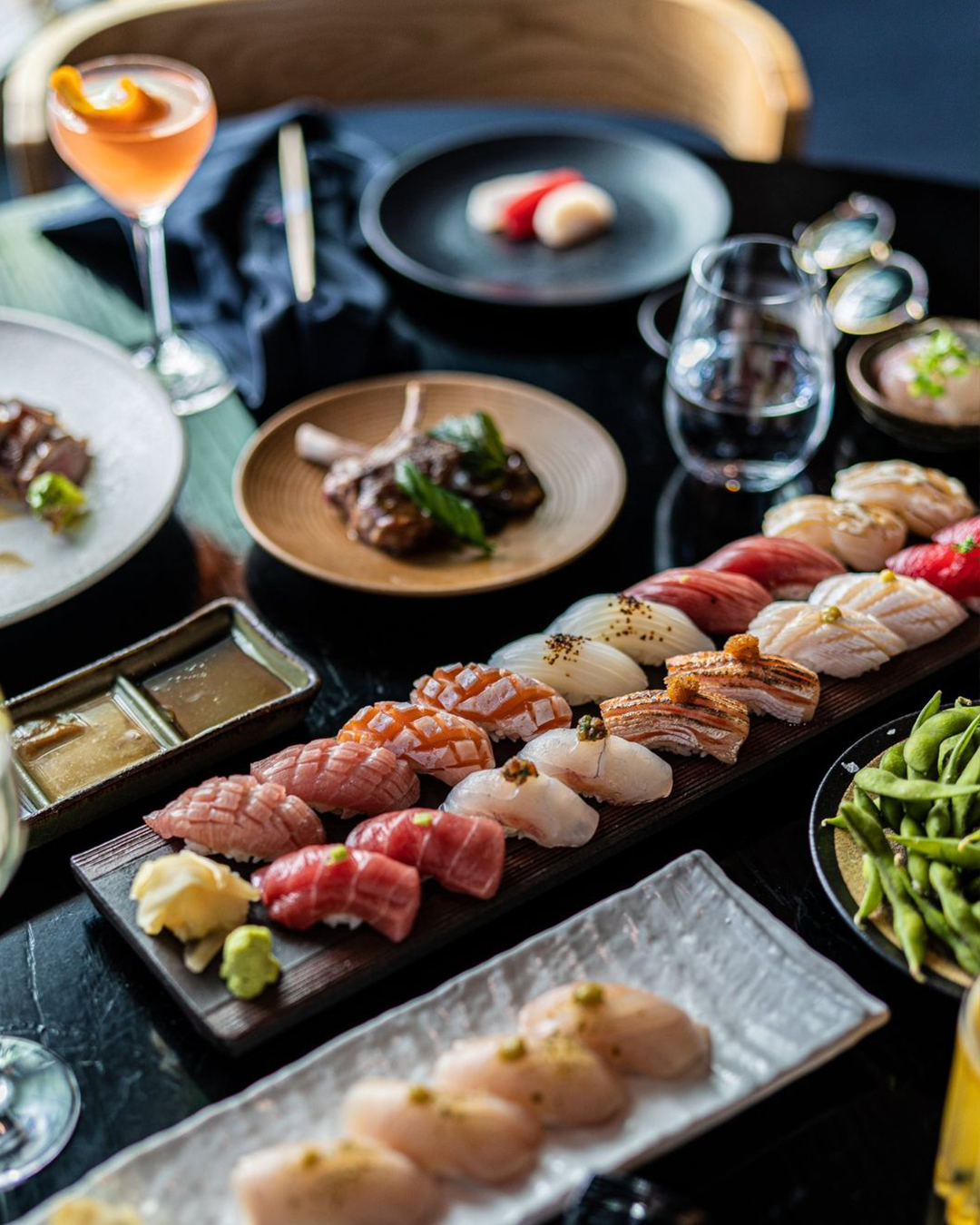 Get Your Hands On A Ballin' Bento Box At Simulation Senpai
Despite opening their doors mid-pandemic, Simulation Senpai has already earned a cult following of loyal foodies who can't get enough of its innovative menu. At first, the kitchen's concept seems simple—sashimi and chirashi boxes served takeaway-style—but this is a far cry from your standard shopping mall sushi fix. Instead, Simulation Senpai offers only the finest seasonal produce, made fresh daily into adorable bento boxes perfect for lunch on-the-go. Pair it with a cold one courtesy of Kirin Ichiban, and you've totally crushed your midday lunch break. Props to you.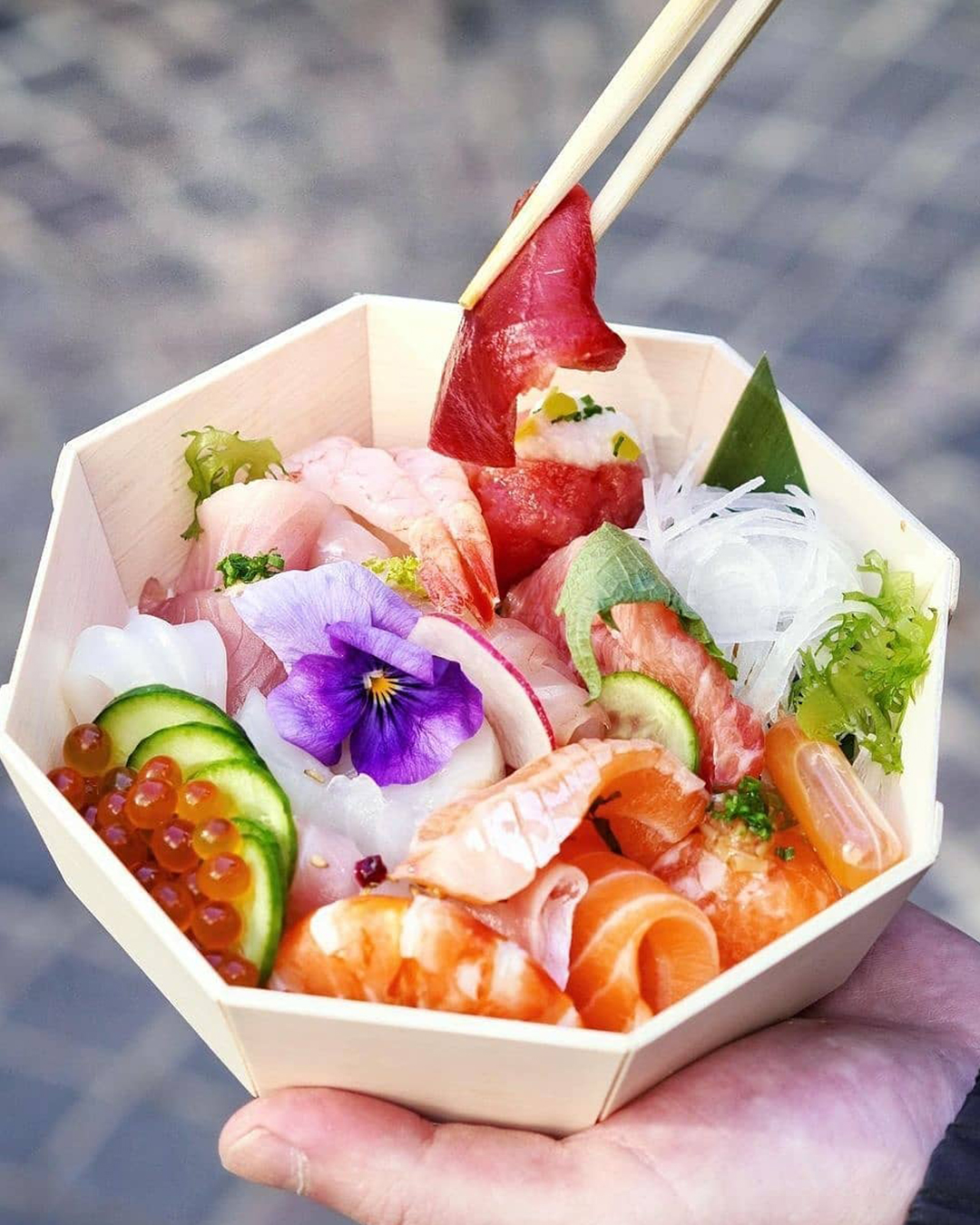 Slurp Down Some Rave Worthy Ramen Courtesy of Gumshara
If the massive line out front wasn't clue enough, heads up—Gumshara is an absolute gamechanger. The mouth-watering ramen vendor is our go-to for food delivery on a Friday night—or a Saturday night. Or a Sunday. We're kind of obsessed. With dishes completely free from MSG thickener, it's hard to go wrong ordering from their menu—but if we had to pick, there's no passing up their tonkotsu ramen, especially after a long work day. It has a cult following for a reason.
Book In For An Unforgettable Omakase At Kuon
Nestled in Sydney's Darling Harbour precinct, a seat at Kuon is one of the most coveted in the country. With only eight exclusive seating in the entire venue, the Omakase seamlessly blends traditional Japanese craft with modern innovation producing bites unlike any other. Here, you'll have a front-row seat as Chef Hideaki Fukada plates up a phenomenal twenty-course sushi and sashimi degustation expertly paired with wine and sake. The experience can be up to three-months wait, but we guarantee it's an unforgettable one and a must for any foodie. Book in here.
Melbourne
Dial Up The Romance With a Meal at Akaiito
If you like your fine dining venues chic, dark, and moody, book yourself a table at Akaiito, down on Flinders Lane. The restaurant is home to two different eateries, with separate menus and dining options depending on the level of sophistication you're seeking. Whilst the underground bar is a personal fave, there's no passing up the degustation menu if you're looking to sample everything Akaiito has to offer. Sure, it may look intimidating (charred broccoli doesn't exactly sound like a crowd pleaser), but by the time you're biting into the lemongrass creme caramel, you'll be begging for another round.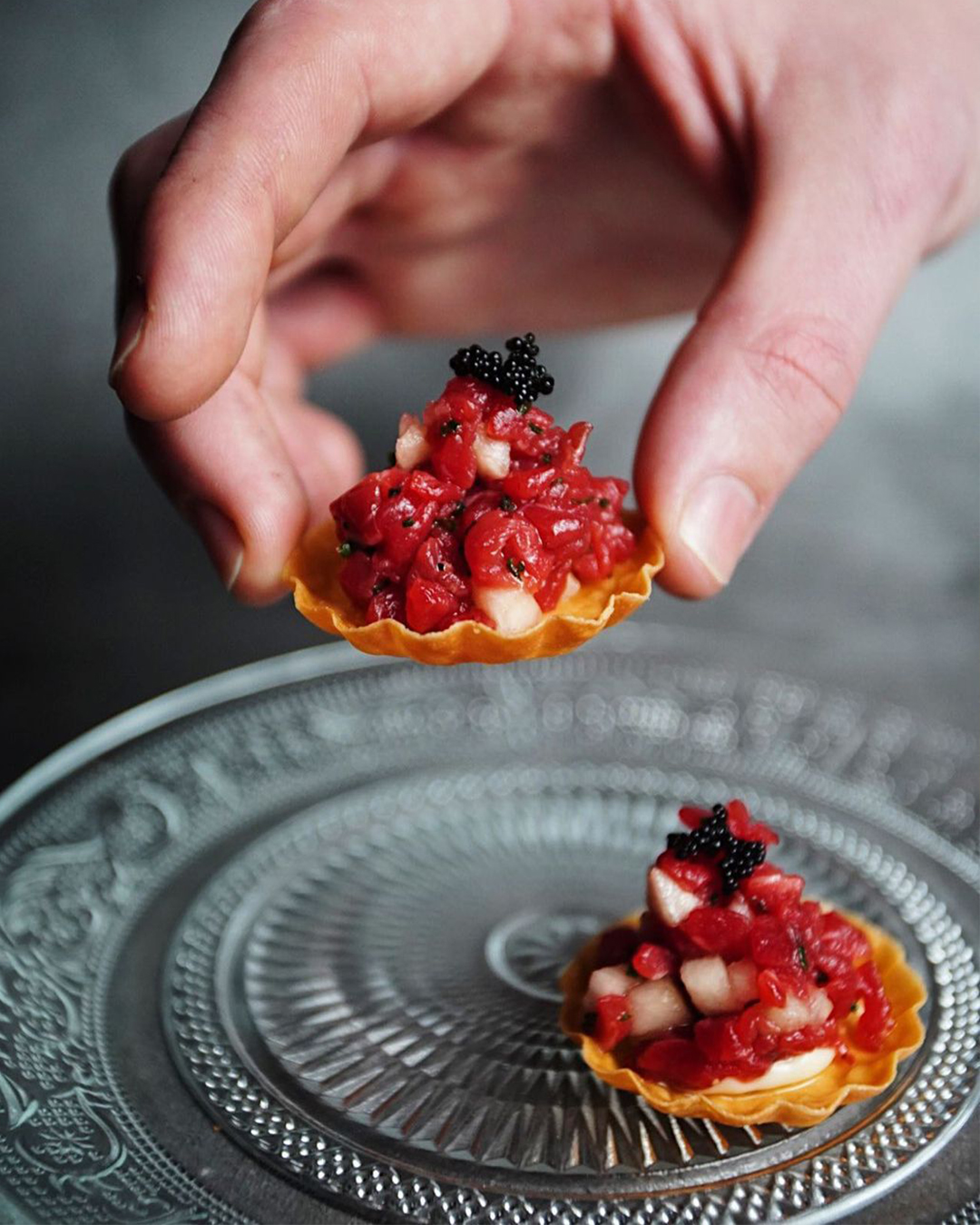 Get Your Grill On At Robata
From the team behind Melbourne favourites San Telmo, Pastuso, Palermo and Asado—Robata is a vibrant Japanese grill not to be missed. Inspired by 'Robatayaki', an ancient Japanese grilling method of fireside cooking, you'll find this spot in the Herald & Weekly times building. Follow the sweet smell of the grill and neon glow of the fit-out to feast on epic yakitori—we recommend the chicken meatball and pork belly. Better yet, end things on a sweet note and dig into their black sesame and green tea parfait. Drool.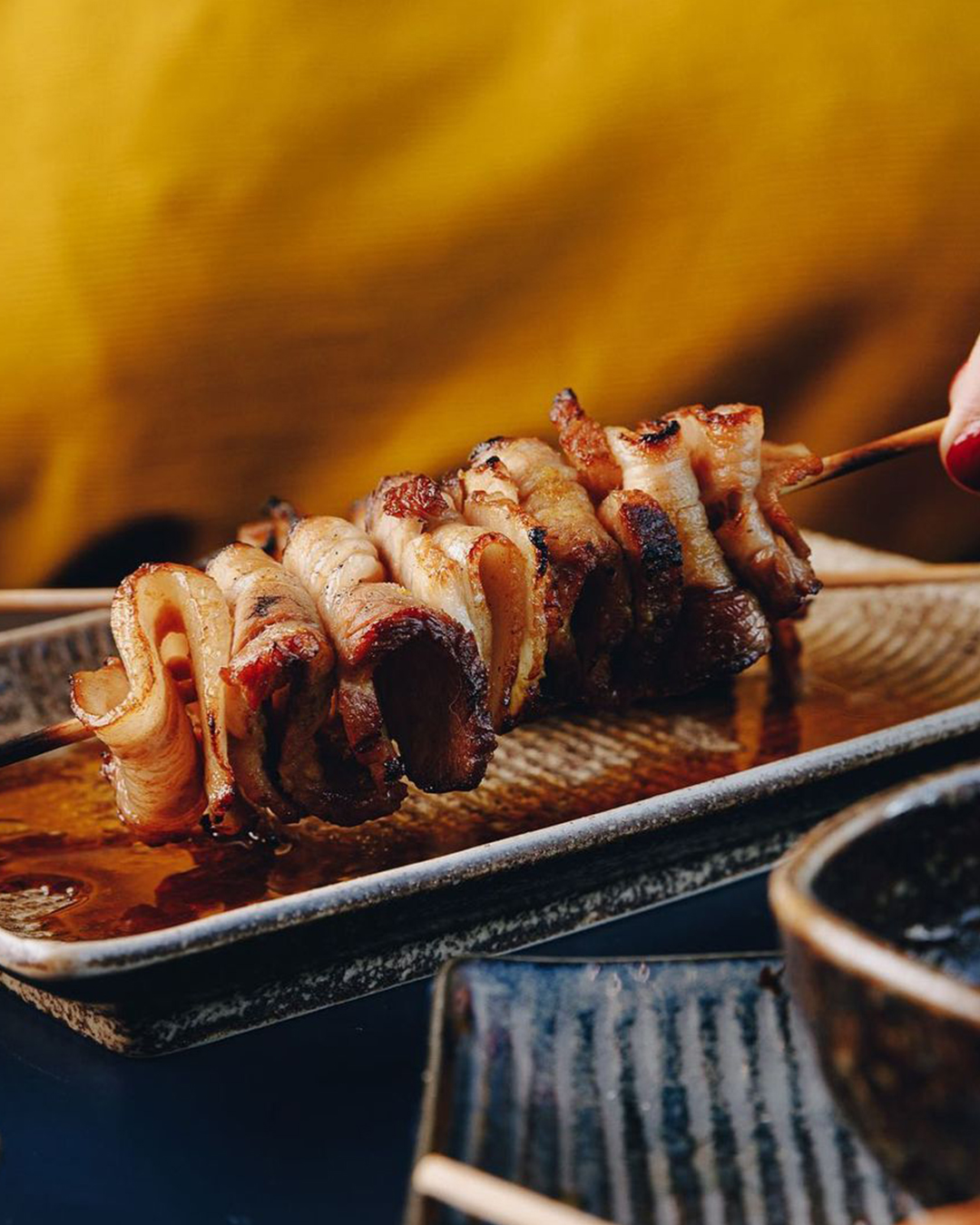 Savour the Sushi at Uminono
We can't let Sydney have all the fun. Thankfully, Melbourne is graced with its own bento aficionado in the form of Uminono. The intimate six-seater venue is known for its curated selection of sushi, immaculately presented in a black bento box. Featuring seasonal fish selections from Australia, New Zealand, and Japan, one meal at Uminono and you'll never turn back. While you're at it, you may as well pick up some extras to tide you over until your next visit—the white fish nigiri is definitely one to try, but if you can only pick one, make sure it's the hiramasa kingfish.
Devour Yakitori Skewers in this Japanese Dining Precinct
Named after the iconic back alleyways of Tokyo's Shinjuku precinct, Golden Gai truly lives up to its namesake. Follow the bright neon signs down Chapel St and you'll eventually stumble upon the venue's doorstep, where you'll be greeted by an East-meets-West style menu well and truly worthy of your foodie bucket list. Truth be told, picking from the menu can be a challenge—not for any lack of choice, but rather an abundance of it. We recommend some yakitori skewers for a guaranteed good feed, paired with a bottle of crisp craft beer to wash it down. What more could you need?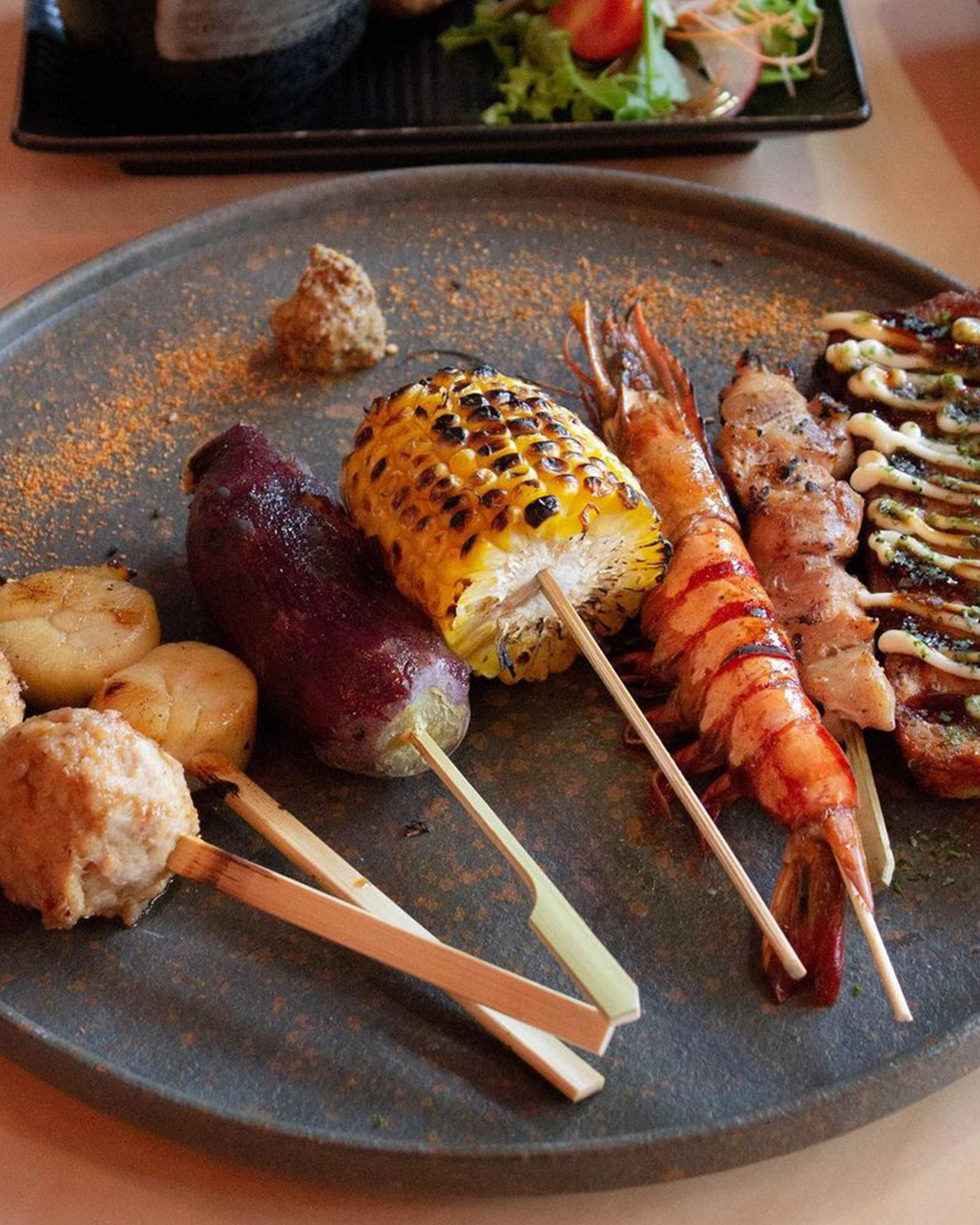 Eight venues not enough to curb those cravings? Scope out the rest of the Kirin Ichiban 50 Guide and give us your take on the best modern Japanese bites hidden across Sydney and Melbourne.
Editor's Note: This article is sponsored by Kirin Ichiban and proudly endorsed by The Urban List. To find out more about who we work with and why read our editorial policy here.
Image credit: Sokyo via Instagram, Simulation Senpai via Instagram, Akaiito via Instagram, Uminono via Instagram, Golden Gai via Instagram