Just before the world hit pause at the beginning of 2020, hospitality veteran Jessi Singh opened the doors to his 4th venue in Melbourne, Mr Brownie. The four-storey hotel has been more affectionately described as an Indian-British 'curry pub', and in true Singh fashion, he hasn't let traditions of either cuisine hamper a bloody good time.
On the menu, you'll find several Singh spins on classic pub fare, like a butter chicken parma with curry chips and a cheeseburger with curry gravy and chips. The more substantial items are reserved for the pub's main dining area on level one, but there are other options should you want something more casual.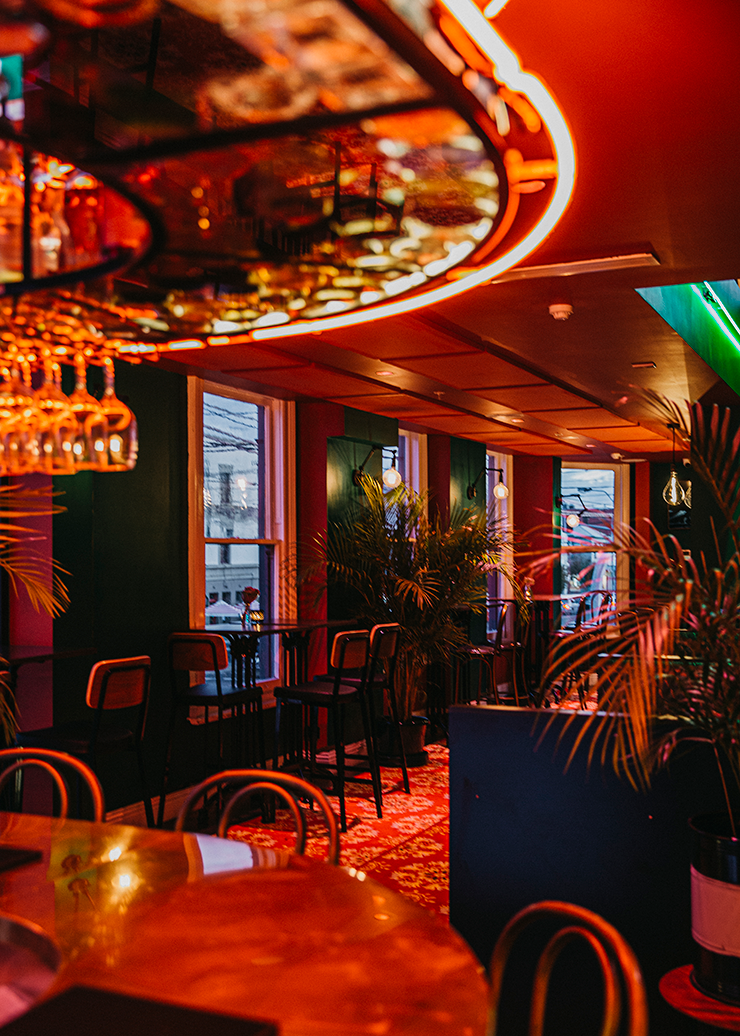 On the ground floor, you can pick yourself up a mixed plate of curry and rice for a modest $20, those very addictive curry chips on their own, a lobster roll coming in at just $15 and two pies you'll unlikely find anywhere else in Melbourne; a pastry encrusted lamb vindaloo or butter chicken number—most of which can all be held in one hand, great for takeaway or freeing up space for the 1000+ beers on offer.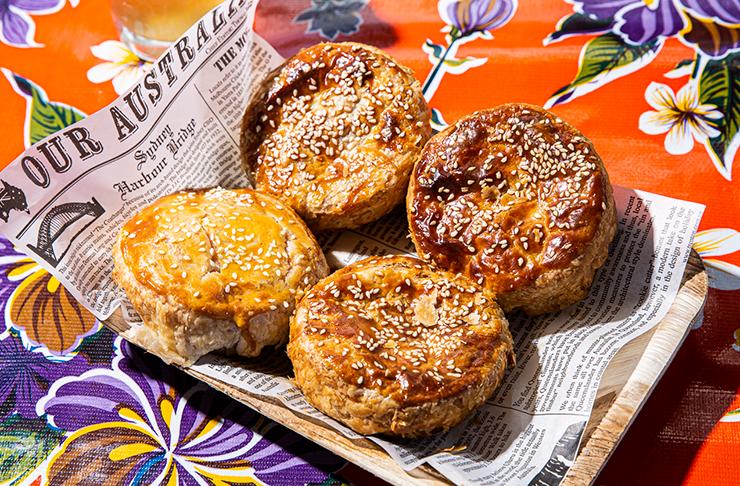 While the two very, very large fridges full of beer are sights to behold, it's what's behind the cool room door that'll have you dizzier than each and every beer on offer. You see, behind the door isn't actually a cool room, instead, you'll find a set of stairs leading down to a luxurious late-night bunker known as the Boom Boom Room which is wrapped in a lipstick red velvet from wall to wall. Here, you'll find reserve cocktails, 16 tap beers, a DJ and a suitable amount of debauchery depending on what time you make the trip downstairs.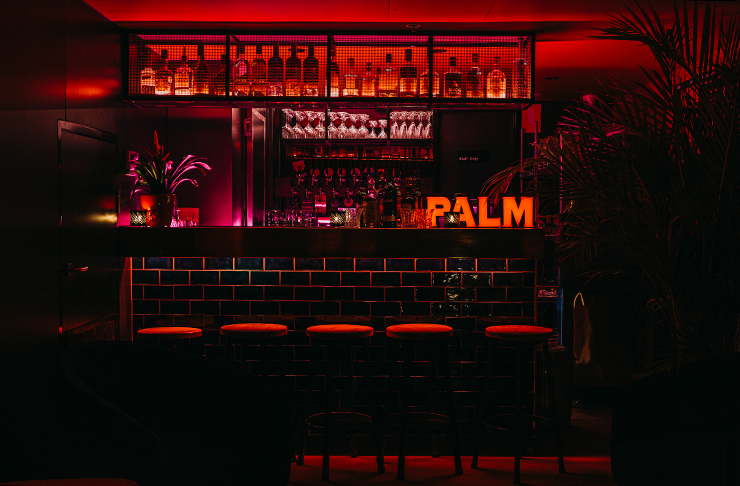 Come up for air and you'll eventually find yourself on the rooftop, a breezy decked-courtyard which overlooks a good chunk of South Melbourne and the CBD's skyline. There'll be a tiki bar operating on top which will cover off the essentials, however booze from the three levels below can be brought upstairs should you require something more extravagant.
What that means for you, may mean something completely different for the table to your right, but a great place to start is with the two Australian pet nats on tap, while those wanting to dial it up can lean into a ridiculously cheeky cocktail list—order up on the Mrs Singh Gin and Rose.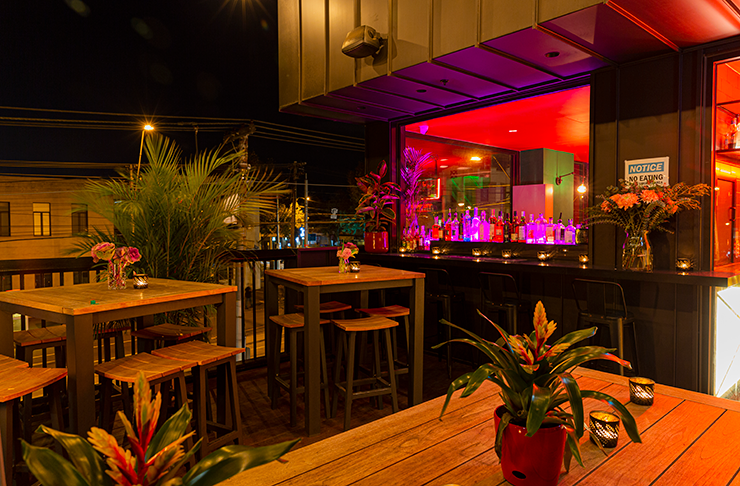 Depending on your vibe, each level of Mr Brownie offers something of its own, but you'll find several not-so-subtle cues tying everything together, like the various butter chicken varietals and licks of red velvet lining the staircases, couches and in some cases, the walls.
Bookings are almost essential in today's day and age, which you can do so here. For a good time, don't forget to keep an eye out for that ominous cool room door once you're there.
Don't stop there. Check out other bars and restaurants reopening in Melbourne.
Image credit: Parker Blain