Up in the Macedon Ranges in Woodend just over an hour's drive from Melbourne's CBD lies some of the most fertile ground, each year as Victoria's temperature dips and the rain starts to fall a special kind of season begins. Mushrooms, one of earth's greatest and most delicious bounty start to spring up all over the hills and pine forests. Fan favourites like the Slippery Jack and Golden Tops make their way onto tables across Restaurants and homes in the state.
But mushroom foraging in your gumboots can quite more dangerous than one would expect, with so many different types and forms of fungi you really want to make sure you know what you're picking up and putting away because selecting the wrong mushroom can be lethal.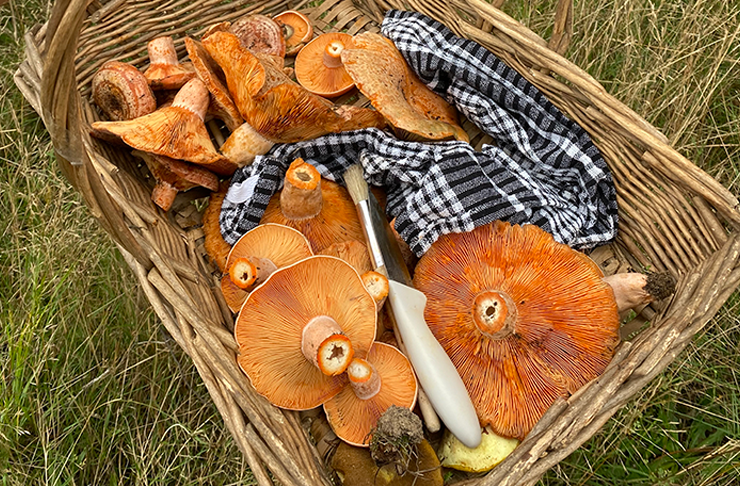 Lucky for us that heavy guesswork and potentially fatal trial by error process has been sorted by Fable Food Co, they're running dedicated mushroom foraging tours that will help you select some of the finest and most importantly safest, wild-grown mushrooms. Guided by former Chef and now Mycologist (Mushroom Scientist) Jim Fuller, the entire tour from foraging to the cooking of the mushrooms is a retrospective look back to a time where we sourced our ingredients by hand from the earth.

"Foraging fulfils a primal human instinct. For our entire existence, we've interacted with our environment through feeling, touching, smelling, tasting, collecting, and eating, this activity has developed our community and cooperation," said Jim.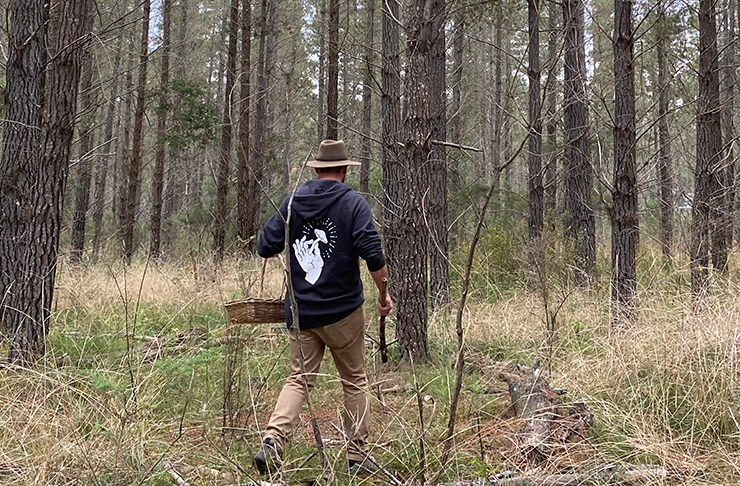 The foraging expeditions run for three hours and are split between journeying through the Pine Forest area's of Macedon where you're likely to encounter native mushroom varieties like the Shoro, Golden Tops, Turkey Tails, Saffron Milk Caps—and the crowd favourite fleshy Slippery Jacks. The second half of the tour is all about transforming your found treasures, as a former chef, and Mushroom enthusiast Jim cooks a variety of fungi based recipes talking through the best ways to get the flavour out of the mushrooms. Like not letting them dry out (who knew).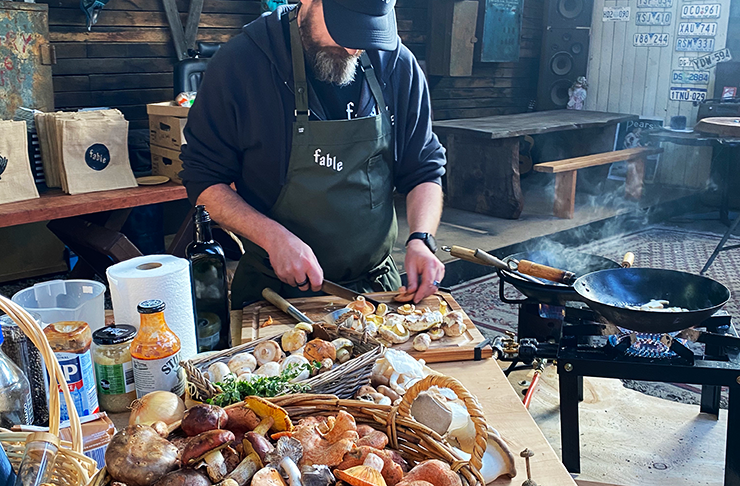 Not normally open to the public Fable's foraging tour is running two sessions on Sunday 16 May. The mushroom-based adventure is an amazing way to explore and experience truly native produce and will leave you with a newfound knowledge in fungi sourcing and cooking, two out of two.
The Details
When: Sunday 16 May
Where: 988 Black Forest Drive, Woodend
For more information, or to lock in your forage click here.
Hungry for something veggie-based? Follow us right this way.

Image credit: supplied