You've really just got to appreciate the impeccable food vision that Pinchy's has. Starting off as the city-based headquarters for lobster rolls and 'Made By The Sea' fare they were an immediate success and now their pink and pastel-coloured dining haunt are trying their hand at the plant-based persuasion.

If their current ocean-made offering wasn't already enough they've lovingly created a completely vegan and plant-based menu, eloquently titled 'Made Friendly'. Led by Head Chef Jack Tsai formerly of Benu and Attica, this new visually stunning tasting menu can be enjoyed à la carte or as a five-seven and even nine-course set menu.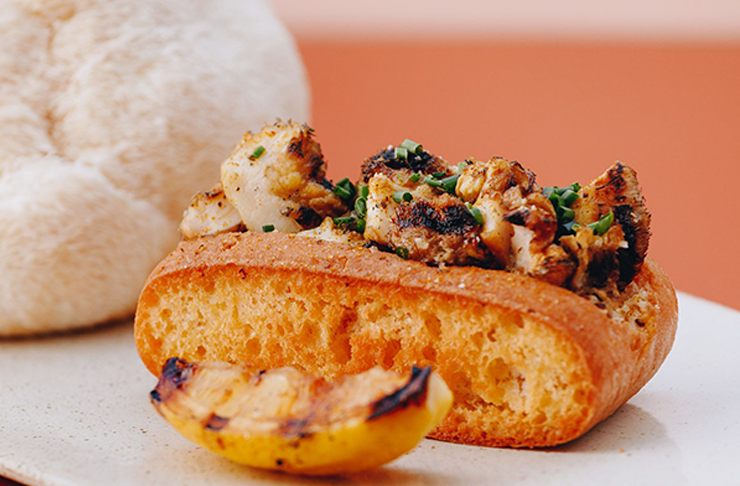 "We work with some great producers that supply us with amazing vegan products. We treat
these products with the same respect and attention as our seafood to thoughtfully create a
menu that will excite both vegans and non-vegans alike" says Tsai.
There's been a real focus on plant-based dining in kitchens across the globe, reimagining the ways chefs cook with these all-natural ingredients, and Pinchy's addition is another step forward with dishes that excite and exceed expectations.

Clever and craft-filled dishes like white fungi ceviche with smoked coconut sorbet, coral mushroom, and green papaya—sweet corn with truffle cauliflower and miso. There are even vegan oysters that consist of rice crisp, sea lettuce cream, and black garlic that bring a distinctive and balanced taste equaled to its conventional counterpart.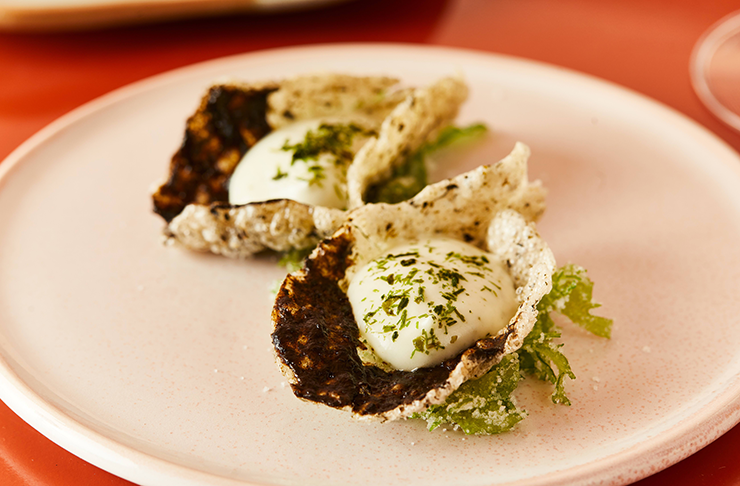 Eating your way through either the vegan set menu or à la carte will make you realise just how thoughtful and passion-filled this cooking is, the level of food knowledge in the pairings of the dishes ensures that each plate shines and celebrates its ingredients individually.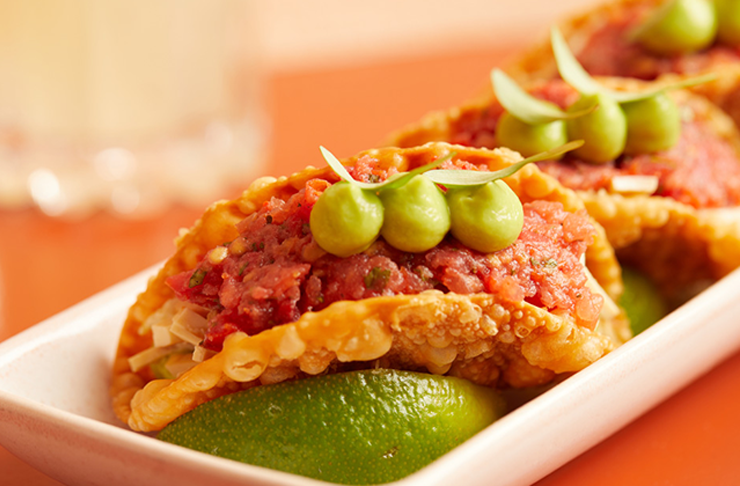 Now with both pescatarian and vegan options it's a regular choose your adventure at Pinchy's. The new plant-friendly menu is dropping tomorrow Thursday 29 April, providing delicious options for all dining preferences.
Looking for more vegetable-focused diners? Check out some of Melbourne's best here.
Image credit: supplied