It's fair to say Japanese desserts are having a moment. Hokkaido Cheese Tarts have basically become their own food group, Uncle Tetsu just opened a cheesecake store on Swanston St, and now we've got something called PAFU.
What is PAFU? Bloody good question. Sounds a bit like a Pokemon, but it's actually a new dessert concept from the guys behind Hokkaido Cheese Tarts—delicious Japanese apple custard puff pastry things. Feast your eyes: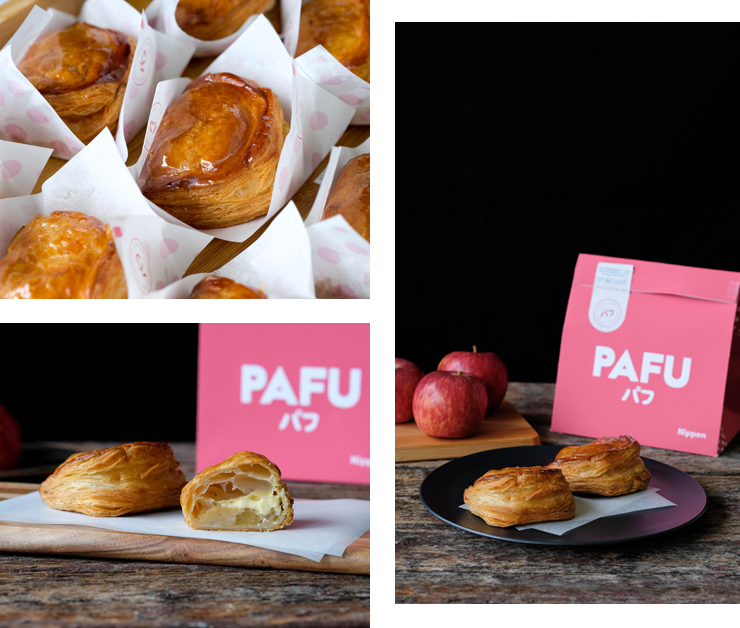 PAFU is a Japanese spin on the classic French apple turnover. Only in this one (like most Japanese desserts) the texture dial has been cranked to 11. Perfectly crispy pastry, fluffed and puffed to outrageous proportions. Creamy custard and squishy bits of fresh Fuji apple. You don't need to be a world-class gastronome to know that combo is going to make your eyes roll back and your knees buckle.
Melbourne's new PAFU store will be popping up in QV (just near the escalators, down to Woolworths) on 16 December. Each fluffy PAFU will set you back $4.20, and you can bet there's gonna be a queue.
The Details
When: 16 December 2017
Where: Shop 1-034 QV Melbourne
For more info, click here.
Get the leash: we just rounded up Melbourne's best dog-friendly destinations.
Image credit: PAFU