It's been a big year for Penny For Pound, having only just opened their 800sqm pastry mecca in Moorabbin a few months prior. The third croissant outpost for the team is a quaint corner store on Camberwell Road.
Helmed by Ben Wilson and Matilda Smith, the pair's pastry dreams kicked off back in 2016, and alongside its three locations now in Camberwell, Moorabbin and Richmond, they're also stocked city-wide—foremostly at most Axil Coffee Roaster cafes.
Adorned in Penny For Pound's now signature green and pink palette the new pastry destination is smaller in design than its Moorabbin counterpart, functioning as a small cafe with a few stools but mainly as a standing-room-only affair.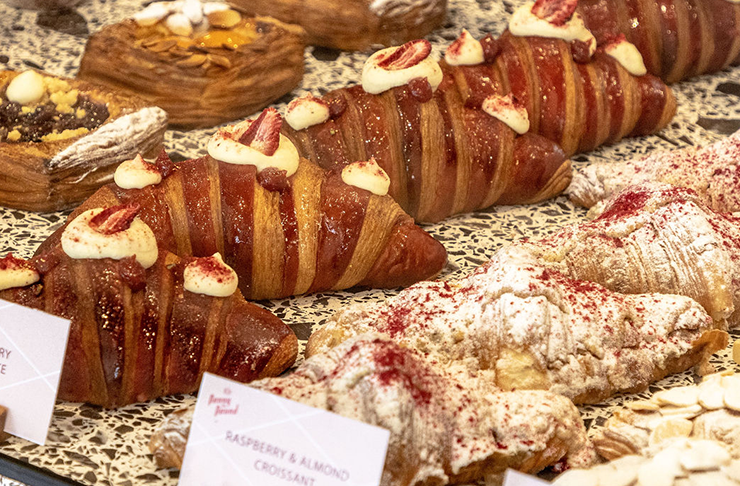 Inside is a tidy selection of their a-grade baked goods including favourites like their strawberry cheesecake or cheese and vegemite croissants. There's also fresh bread and a display fridge filled with sangas ready for toasting.
The new store is located at 387 Camberwell Road, Camberwell. Head over here for more info.
Image credit: Penny For Pound