Pet nat. What we can tell you is that it's a bubbly wine, and often a natural wine. And while it might be today's trend in drinking culture, what goes into a bottle far surpasses the buzzword's surrounding hype.
No stranger to this trending corner of the global wine scene is Bar Liberty sommelier and manager, Josh Begbie, who's offered up some insights so that we can better understand the glass of vino that almost everyone else is ordering at the bar.
He begins by pulling apart the name, which is abbreviated from its traditional French title 'pétillant naturel', and explains that it loosely translates to "natural bubbles". With that in mind, one can assume the 'natural' part of pet nats is the fizz, not the wine itself.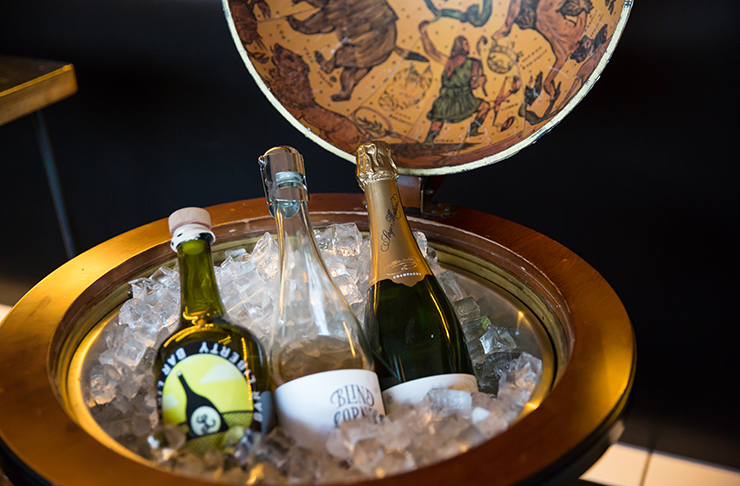 Preparing for our deep dive, Begbie decodes the fallacies around pet nat, natural wines and the fact that the two aren't always mutually exclusive.
"Natural wine is a funny thing because it doesn't necessarily mean anything. There's no direct term to say what something has to be, to be a natural wine.
"So pet nats are big in the natural wine scene, but you can definitely make pet nats that aren't natural. A lot of it is about the farming rather than the winemaking itself, and you can make pet nats with wines that use a lot of herbicides and pesticides," says Begbie.
With the wine variety's popularity peaking, Begbie suggests that it was only a matter of time before the larger corporates jumped on the bandwagon, and that the key to avoiding a pet nat that may be misleading lies in several factors.
"What really gets me is when there's a good balance of natural fruit sweetness or ripeness, and always a nice acidity," he says.
Bubbles, of course, play a part in making a decent pet nat, too. To the untrained palate, this can often be the main drawcard to the drink after all. And providing the winemaker has nailed the formula, a more evident fizz isn't necessarily a bad thing.
"You can still definitely get some that are quite aggressively fizzy in the glass, but a lot of the pet nats you tend to find in Australia especially, have a much lighter fizz to them."
But why the fuss over the fizz? Well, it all comes down to process. Pet nat begins its life like all wines are produced (grapes stomped in buckets, right?), but where the technique differs comes down to when the wine is bottled.
"You're bottling before the fermentation's finished. So that fermentation actually finishes inside the bottle and that conversion of the sugars to alcohol creates co2 or bubbles, and then you're sealing them in the bottle, hence why it's a natural bubbling process.
"The other way you can go about it is that you can bottle an almost completely fermented wine, but then add some fresh wine before you bottle, which will convert to a lighter bubble."
While there's a palpable hype to the wine right now, the selection is somewhat limited in comparison to the more commercial still wine offerings, and that's because the process of making pet nat is somewhat of a test and learn. With an integral part of the process occurring inside the bottle, producers can only check that their goods are up to standard once opened.
"We don't really see many Australian producers nail it to be honest because it is a difficult process and it does take a few years.
"They can get quite aggressive in their bubbles, to the point where I've had producers drop wine on my desk and you open the bottle only to lose half of it," Begbie says.
However, when a pet nat is done right, it can be one of the most versatile vinos on your shelf—or on a wine list.
"A pet nat for me can be an afternoon drink, or even a hangover cure. If they have that nice little bit of sweetness it's something that gets you back on the bike the next day, or something that gets you ready for a bigger evening."
The beauty of the wine lies in the fact that it can be made from almost any grape, so depending on if you're after something light and nuanced, or bold and full-bodied, it can act as a complement to an almost full gamut of dishes.
"They pair well with charcuterie, breads, meats and olives and all the typical pre-dinner dishes, but beyond that, you can get some that are really zesty, fresh and lively that you could have with fish dishes.
"You also have some really deep, dark red numbers, that if you wanted, you could definitely still pair them with meats."
Bar Liberty is renowned for a wine list that's both progressive and considered, so it's only natural that Begbie's recommendations can be found behind his bar, which two out of three coincidentally come from the same region in the Adelaide Hills.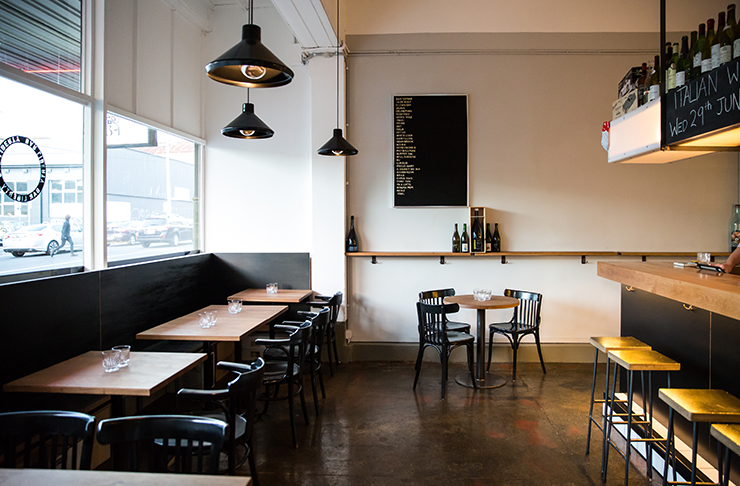 "There's a couple out there called Borachio making a wine called Pash Rash which is pretty popular because of the name, but the wine's definitely more serious than the label suggests. The wine itself is one of the better pet nats in Australia because it does have the fruit that I think a lot can lack.
"There's also a guy called James Madden who has a label called Scintilla, he makes a pet nat called Flo's Fizz which is really delicious.
To wrap this 101 up, Begbie drops a name and a grape that would throw most back to their parents' wine rack from the 90s, propping up an Italian Lambrusco done as a pet nat.
"Super traditional Lambrusco was made in a pet nat style, so we list one from a guy called Vittorio Graziano who makes some of the most original wines you taste in the world."
Don't be afraid of the fizz. The world of pet nats is right there if you look for it, and it's delicious.
For more discussions over drinks, head to our Food & Drink section.
Image credit: Jenna Fahey White